This €105 million (S$168.8 million) superyacht boasts six cabins, including a 82-sqm owner's residence
Built by German shipyard Abeking & Rasmussen, Soaring combines power, endurance and agility in its aluminium superstructure, gliding over choppy waves with ease. While its angular hull and soothing grey-white colour exterior may not catch one's eye, the lone striking orange strip that sits above the waterline will.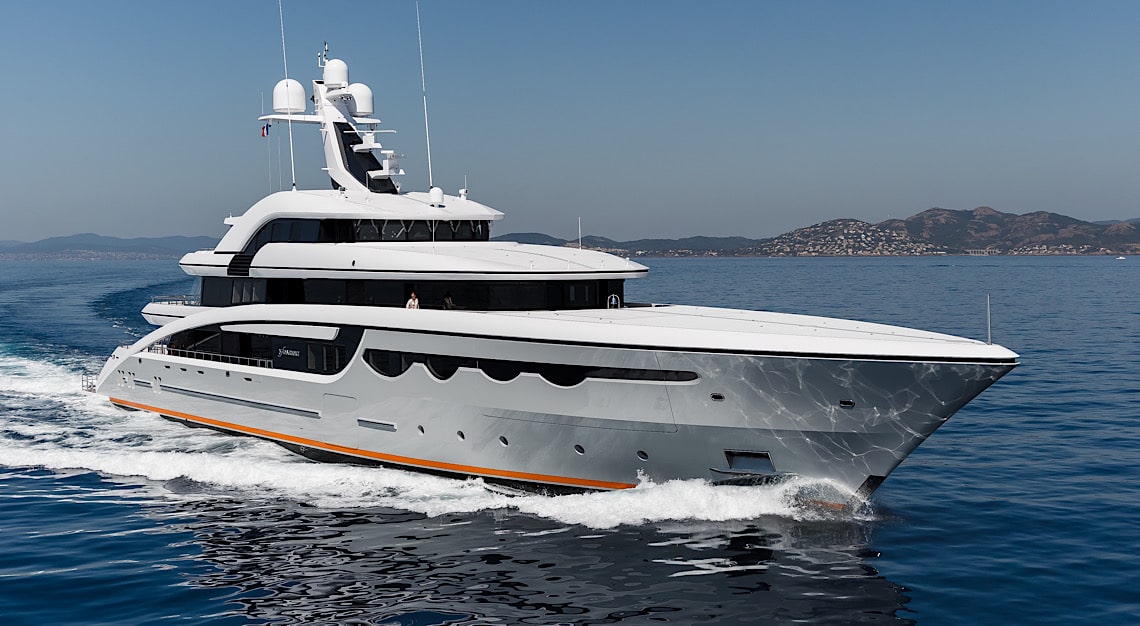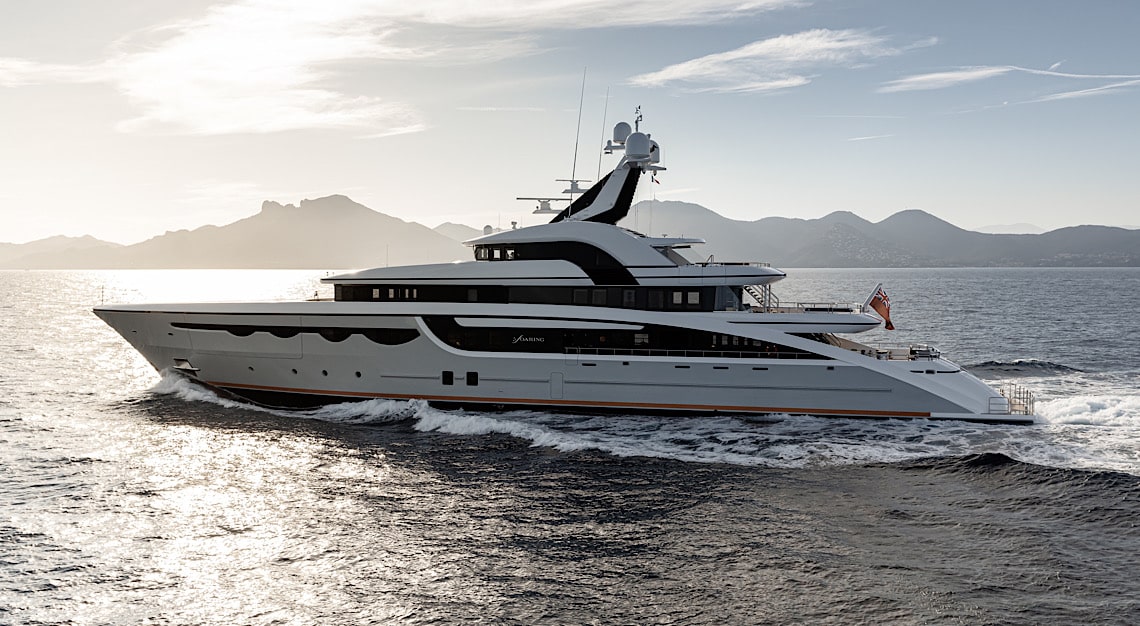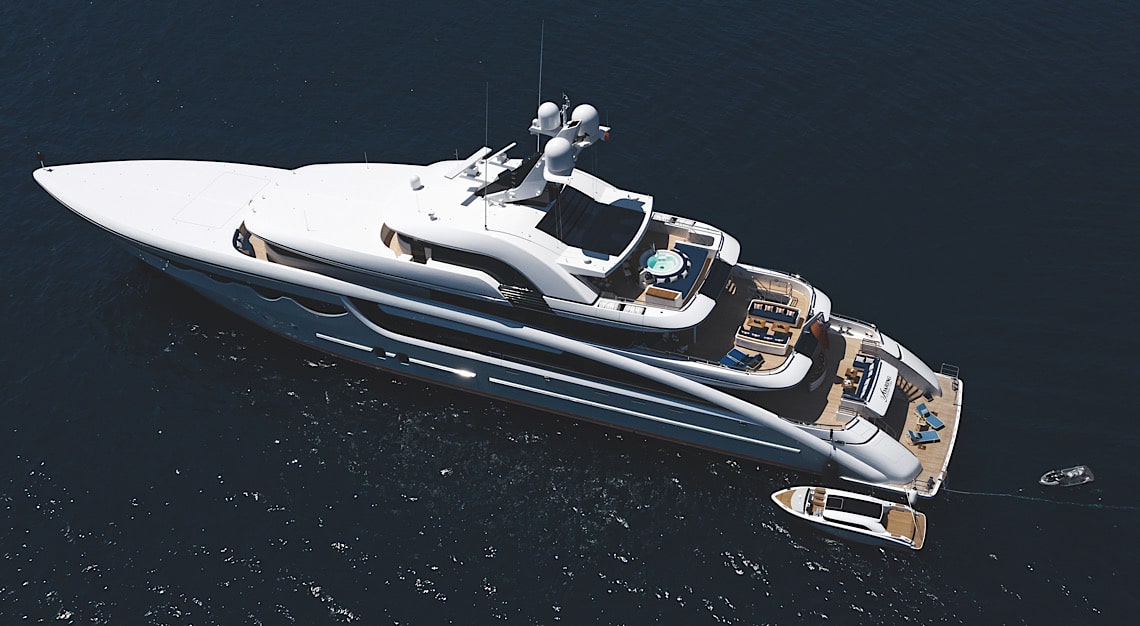 Soaring accommodates up to 12 guests in six cabins, with 17 crew members to see to their needs. While the VIP and twin cabins are located on the main deck, the upper deck is where you'll find the 82-sqm owner's residence. Past the outdoor lounge, and library (which can be converted into a cosy cinema), you'll find a dressing room, bedroom, and ensuite bathroom that comes with a separate tub and shower.
Soaring is also fitted with all amenities one would expect of a superyacht. Apart from a jacuzzi, gym, hammam and sauna, the garage is filled with the usual watertoy suspects, along with mountain bikes and Segways.
This story first appeared in the December 2020 issue, which you may purchase as a hard or digital copy