The iconic Breuni-Bear has been given a glossy, Jeff Koons-style upgrade, and only 100 models will see the light of day
If there's one lesson to glean from 2020, it's to never underestimate the importance of a home that's conducive for both work and play. And that also means treating an abode as a source of inspiration, especially when you find yourself shut away from the rest of the world. In this case, a little bit of art goes a long way.
In the spirit of the holidays, Swiss photographer and filmmaker Michael Comte has created a luxuriously sleek version of luxury German department store Breuninger's mascot, the Breuni-Bear. The iconic animal sculpture has been given a glossy platinum treatment, resulting in a Pop Art-centric, Jeff Koons-style objet ready to emblazon any given space.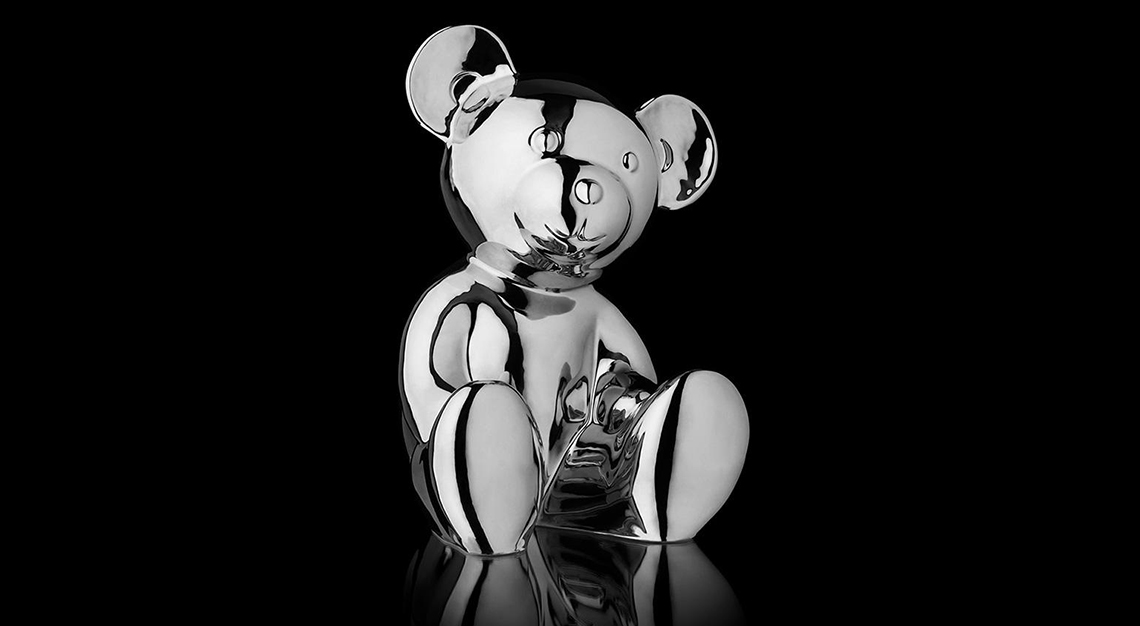 Over the past few decades, the German retailer's long-term mascot has been reimagined several times, including 1995's fluffy mohair friend, finished with a felt nose, checked jacket and bow tie. The bear was given a haute upgrade in 2019 when Comte gave it a limited-edition golden coating, made in collaboration with Berlin's KPM porcelain.
As a matter of fact, the filmmaker's partnership with Breuninger – the historic German store which was founded by Eduard Breuninger in 1881 – spans from 2016. During this four-year stint, Comte has been roped into a plethora of visual projects, including bedecking the façade of the Stuttgart store with images of 10,000 blossoming flowers from 130 countries. That's one for the (design) books.
There is, however, a small caveat to getting your hands on the platinum edition of the Breuni-Bear. It's only available in 11 of Breuninger's department stores in Germany, in a limited run of just 100 pieces – though it wouldn't be at all impossible to have it shipped to Singapore shores if you want it bad enough.