In this year's Best of the Best, we continue to honour the brands and people who have continued to create covetable products, even in the midst of a global pandemic. Here we have Admiral's Geco win 'best superyacht' in the wings and water category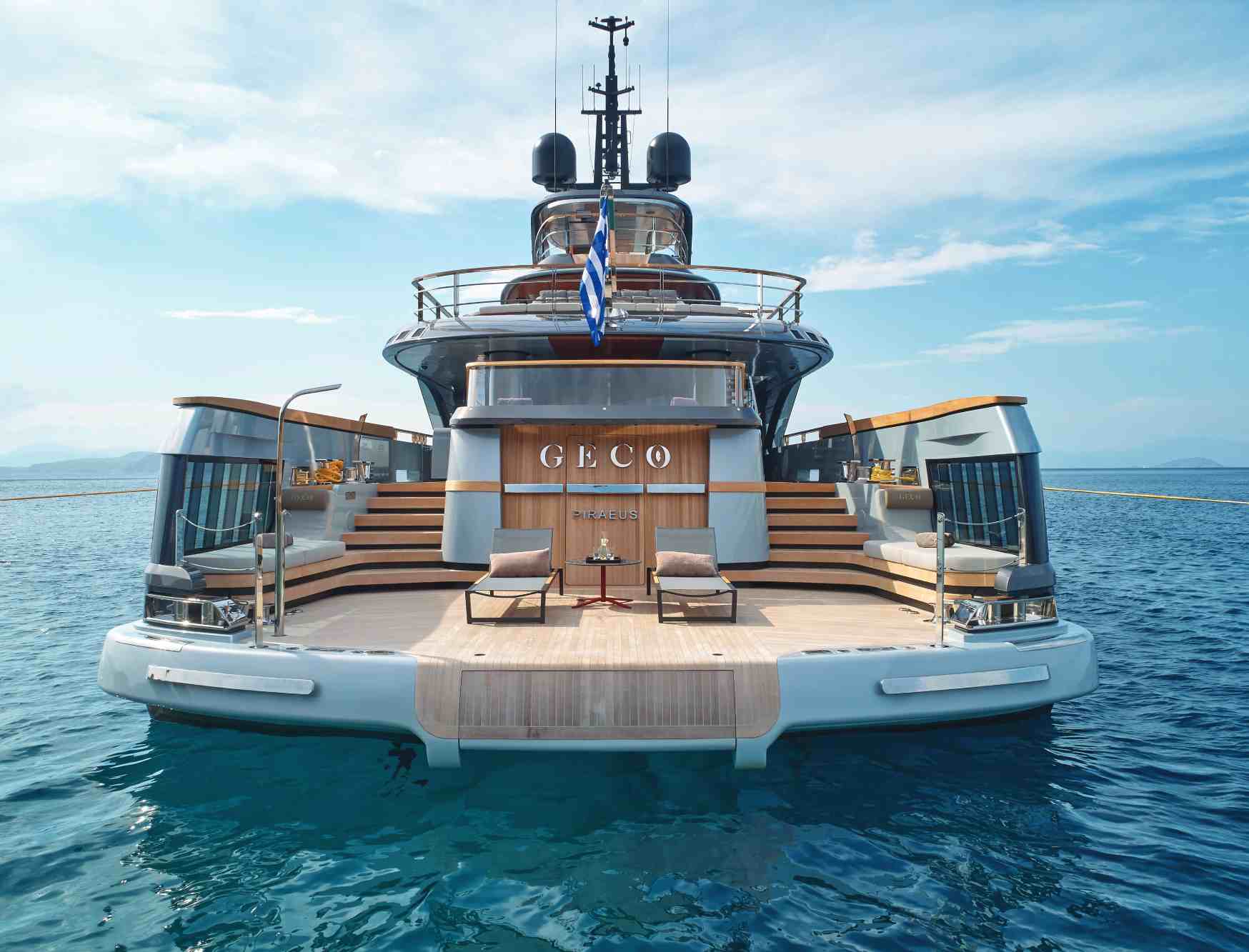 Any owner who prioritises socialising and water sports in his or her design brief jumps onto our radar, but Geco's exceptional outdoor spaces were what carried it into the winner's circle. Built by Admiral, part of the Italian Sea Group, the bespoke 180-footer is all about elevating la dolce vita to its highest level. At the stern, a grand open transom creates an extravagant aft-deck beach club, complete with sea steps, for authentic on-water living, including dining at the water's edge. At the bow, the circular touch-and-go helipad hanging over the hull doubles as an entertainment or sunbathing area, while a large retractable TV delivers movies under the stars and a boho-themed lounge with firepit invites revelry from dusk to dawn. For a swim with a view, head to the sundeck pool.
Gian Marco Campanino's interior mingles hardwood floors and crystal chandeliers with contemporary decor. Admiral's in-house designer also penned a one-of-a-kind Buddha bar-lounge for both formal and informal dining. And since the owner is all about living large, he ensured Geco had a flotilla of water toys. The silver-hulled yacht reaches 18 knots, a respectable top end for a semi-displacement design, but in keeping with the spirited nature of the mother ship, its Evo 43 tender blasts to 40 knots.