We explore the latest yacht charters, new builds on the market and cool yachting destinations. Take a look at Lürssen's audacious Flying Fox
The Flying Fox is one of the largest species of bats and is able to journey hundreds of kilometres with ease. Similarly, its seafaring namesake, Lürssen's 136m Flying Fox, is the largest gigayacht available for charter, with rates starting from 3.5 million a week. It also has the ability to take guests around the Eastern Mediterranean and Indian Ocean, cruising at a top speed of 20 knots.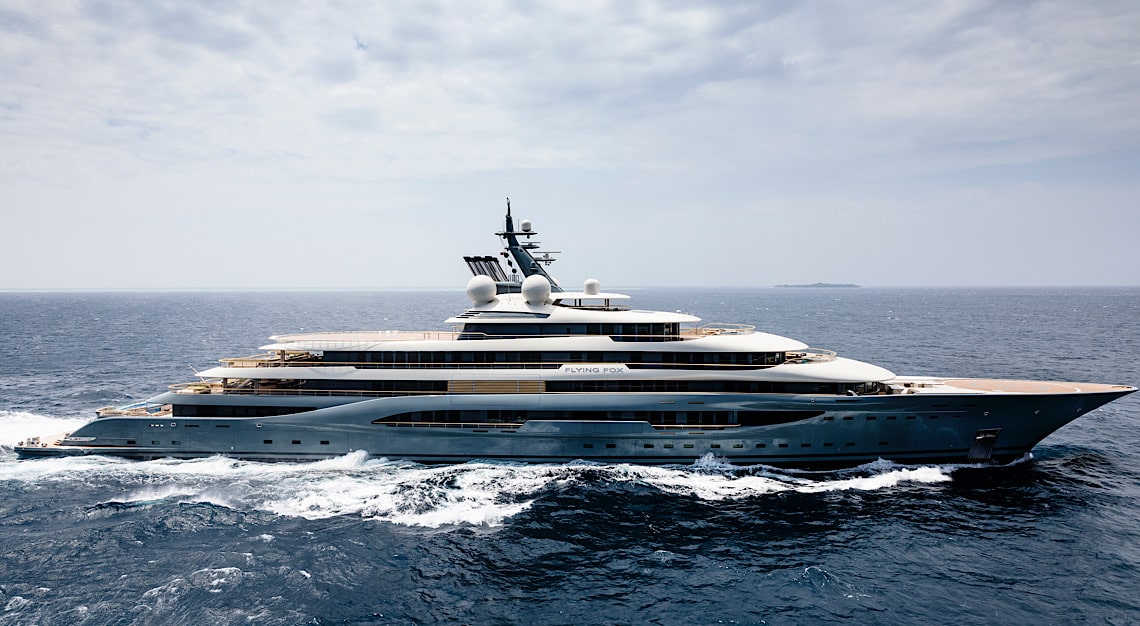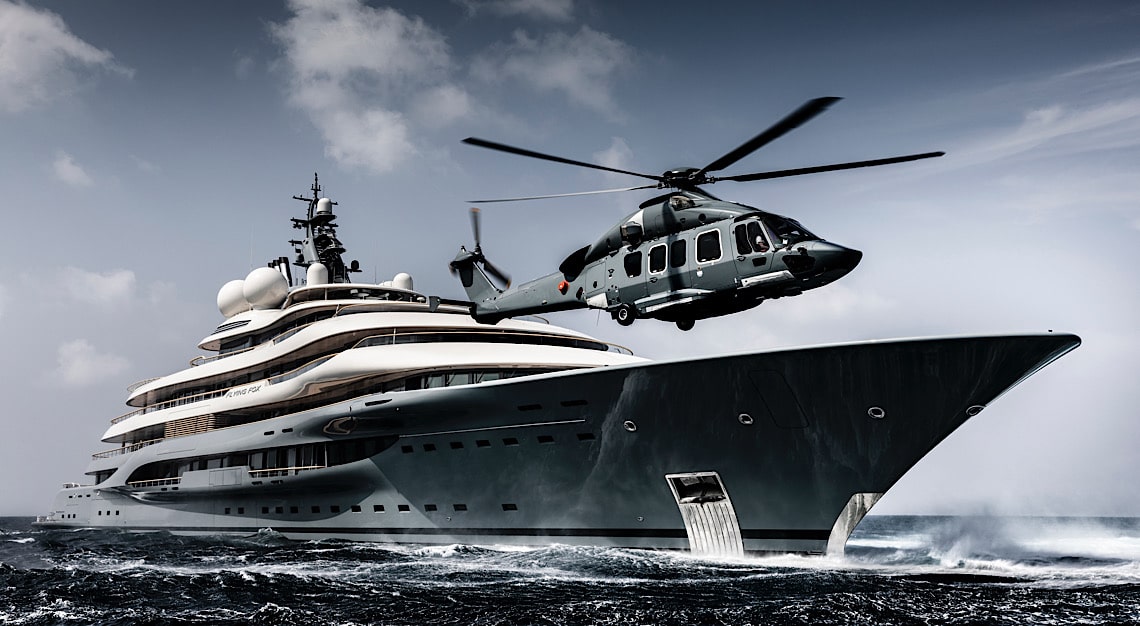 Expansive doesn't even begin to describe the size of the owner's full-beam residence, which sits on the upper deck. The aft is fitted with a wet bar, firepit, dining table for 10 and openair lounges. The stateroom's en-suite bathroom has a freestanding marble tub and double showers with a sea view.
The 54-man crew includes a helicopter pilot and a medic. If the onboard hospital doesn't have the right equipment, the pilot will fly you to the nearest mainland hospital.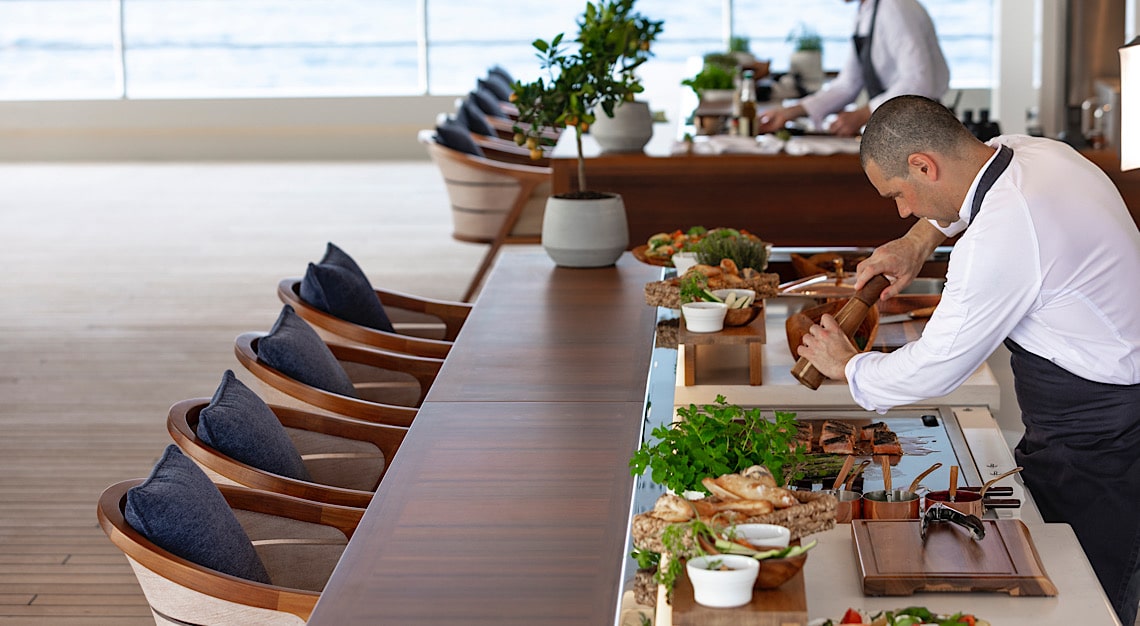 Guests are welcome to dine separately when they feel like it, but for large gatherings, they can head to the aft bridge deck. Five chefs will whip up an international feast at the open-air galley using the five ovens – tandoor, pizza, barbecue and two rotisseries – and two teppanyaki grills.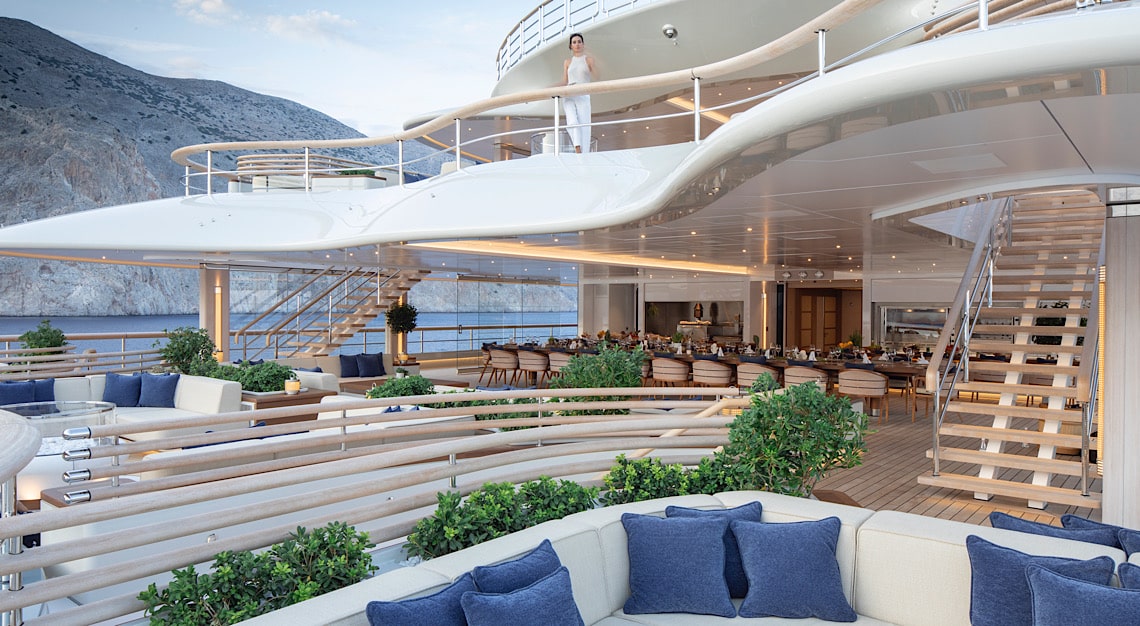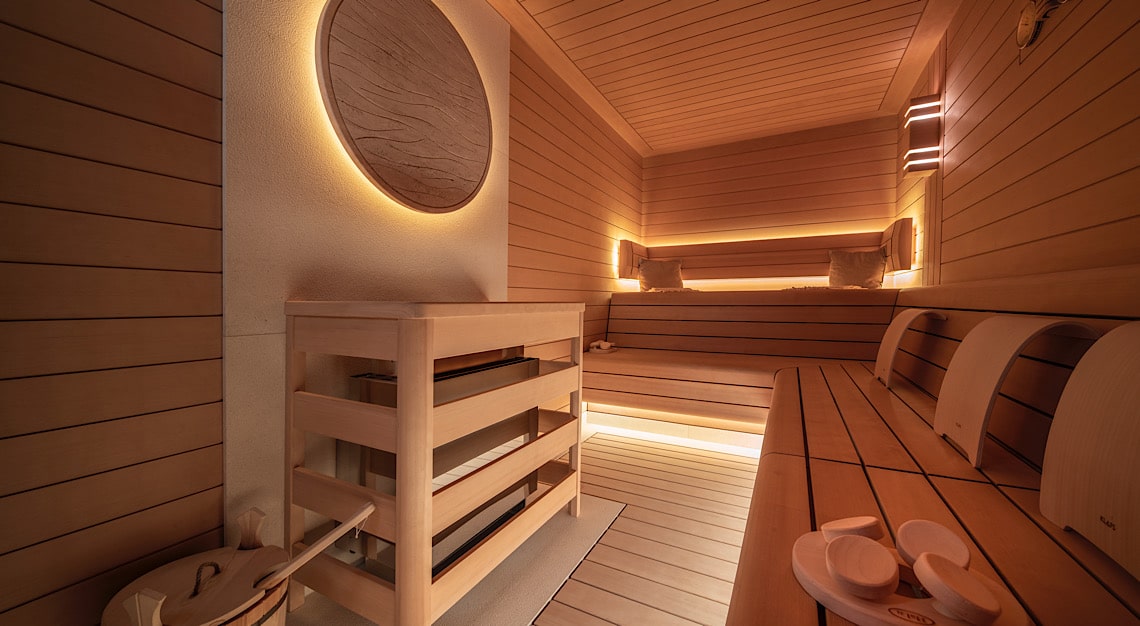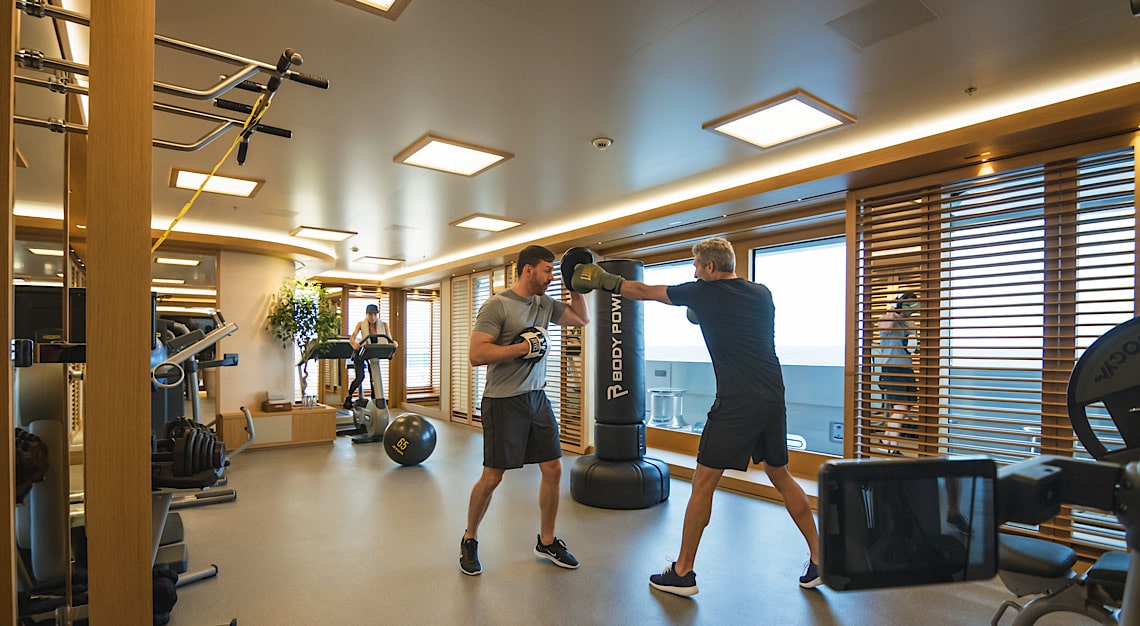 The state-of-the-art wellness centre is spread across two decks. Apart from the usual gym and spa, it also has a cryo-sauna with a main and antechamber set at -82˚C and -40˚C. There's even a three-person decompression chamber at the dive centre, a rarity for yachts.
The experienced crew includes sports, gym and diving instructors who are either former Olympic athletes or from the British military.
Each guest suite has a lounge, walk-in closet, terrace and an en-suite bathroom with twin sinks, a shower and a separate tub.
This story first appeared in the December 2020 issue, which you may purchase as a hard or digital copy