The BMW i7, built with a maximum of 536 horsepower and 625 km of electric range, will keep you going for a long time in the most efficient manner
The day I saw the Netflix series Beef was a week after I drove the BMW i7. Call it great timing but it was interesting to see a bit of history (mine) replayed by Steven Yeun's Danny, a struggling mechanic, and Ali Wong's Amy Lau, a wealthy entrepreneur. Someone flips the bird and two individuals get embroiled in road rage, resulting in a series of unfortunate incidents that escalate through the 10 episodes. Not that it was as dramatic as depicted, but I did learn a couple of things: losing your cool in public is, well, never cool, and if you're being yelled at from the seat of a BMW i7, it could always be worse.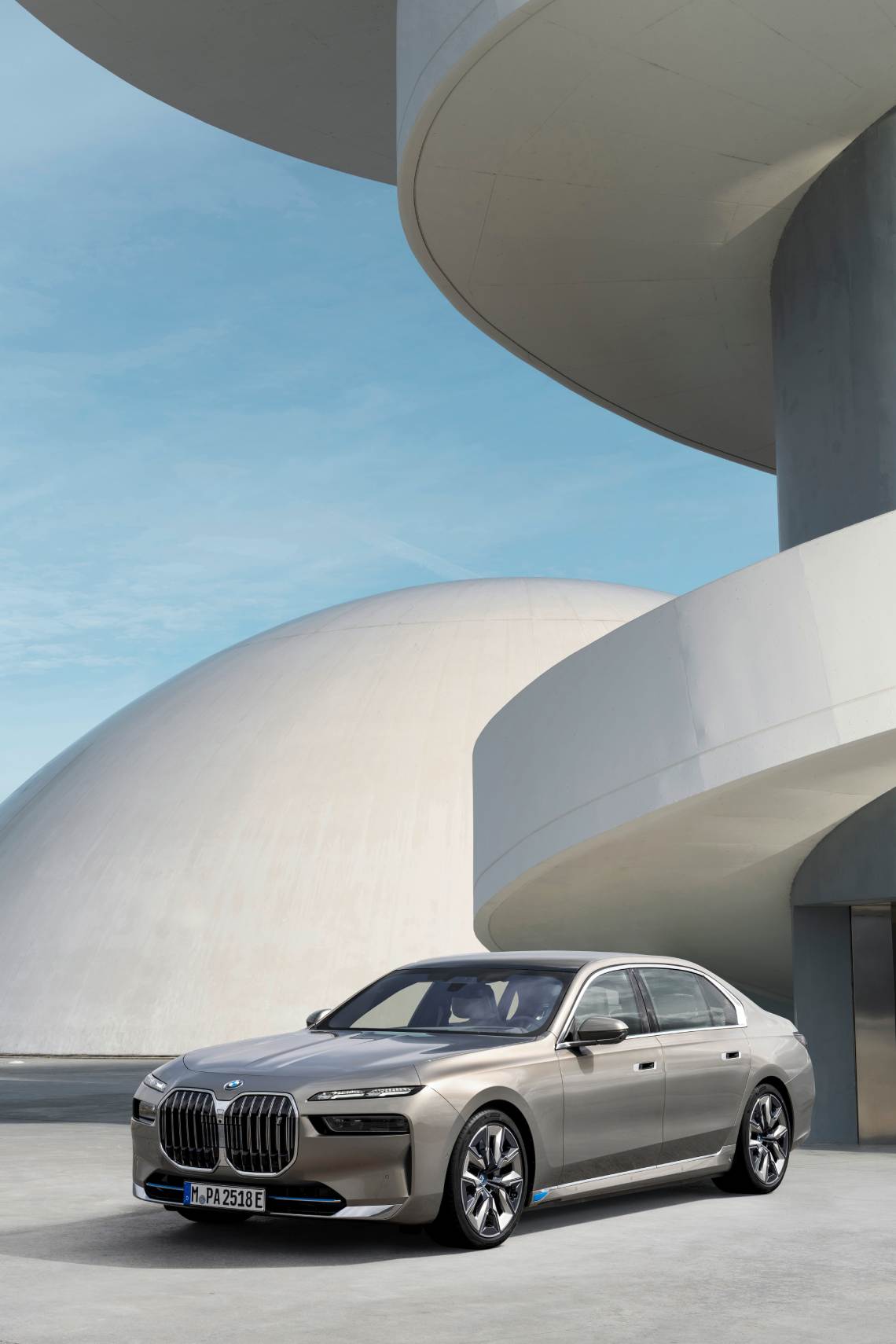 Ditch the noise, lower the sun visor and bask in all-electric comfort. Beyond the sleek exterior and Swarovski crystal headlights is an incredibly spacious and exceptionally comfortable ride. The silence is always a welcome and so are the seats, plush with merino leather and wood trims (wool cashmere is also an option) and built with a whole suite of functions and massage programmes. Be a back-seat passenger for a change and lean into 'executive lounge seating', where the front passenger seat will slide and tilt as far forward as possible, allowing you to recline to a record 42.5-degree angle. Enjoy the sunshine streaming through the panoramic glass sunroof and enjoy the cool dynamic light effects when night falls. There's also a 31.3-inch theatre screen that can fold out from the roof—perfect for streaming a movie or a Zoom call in glorious four-dimensional surround sound.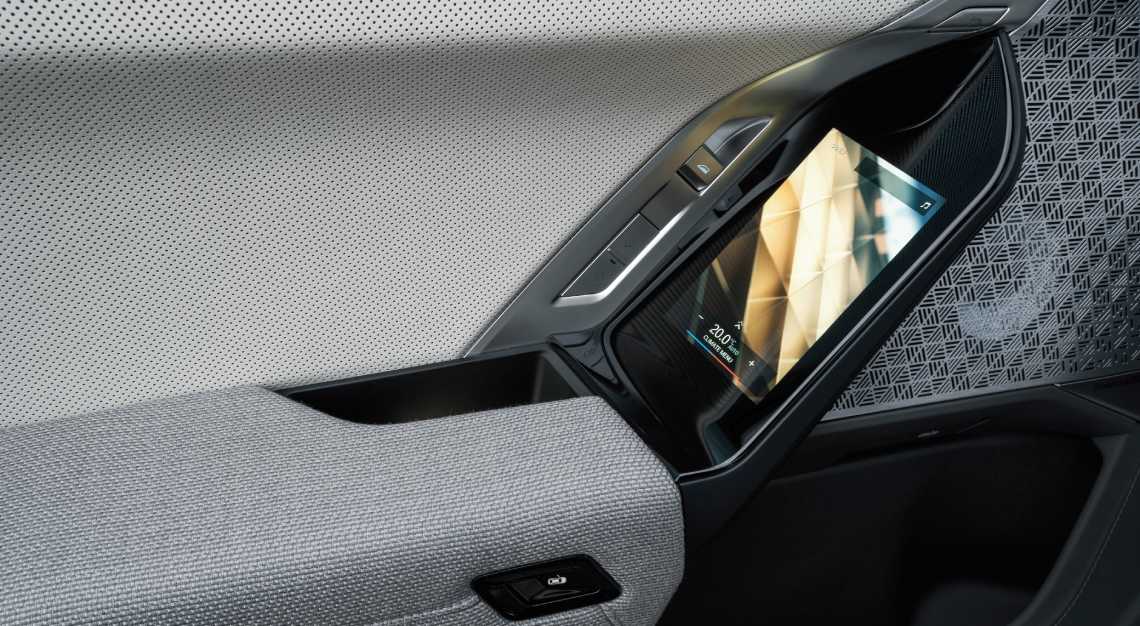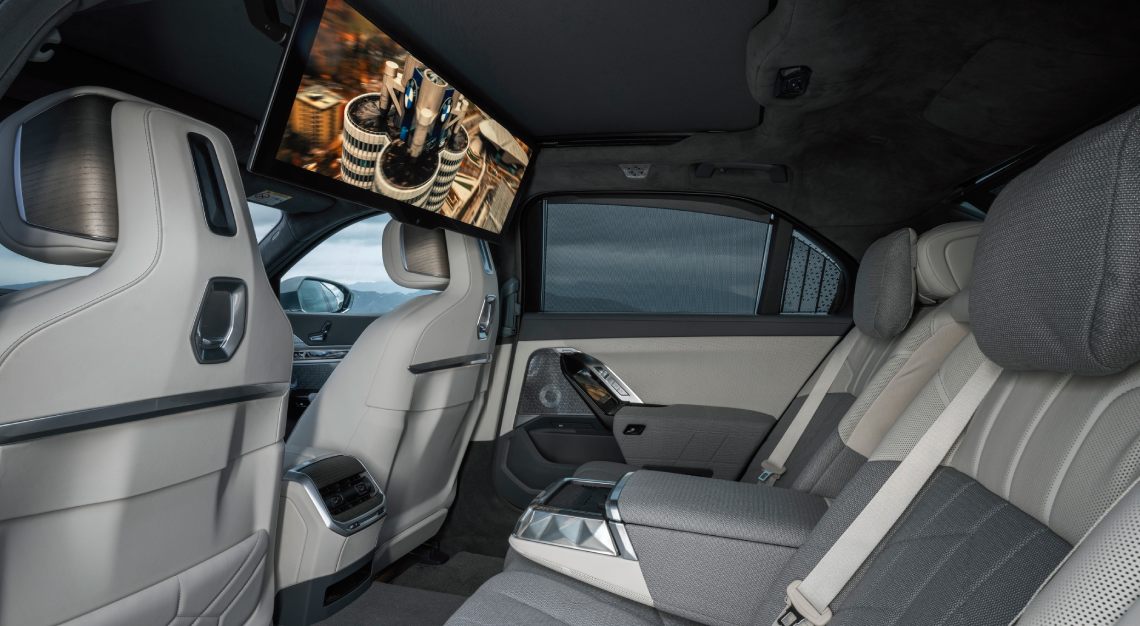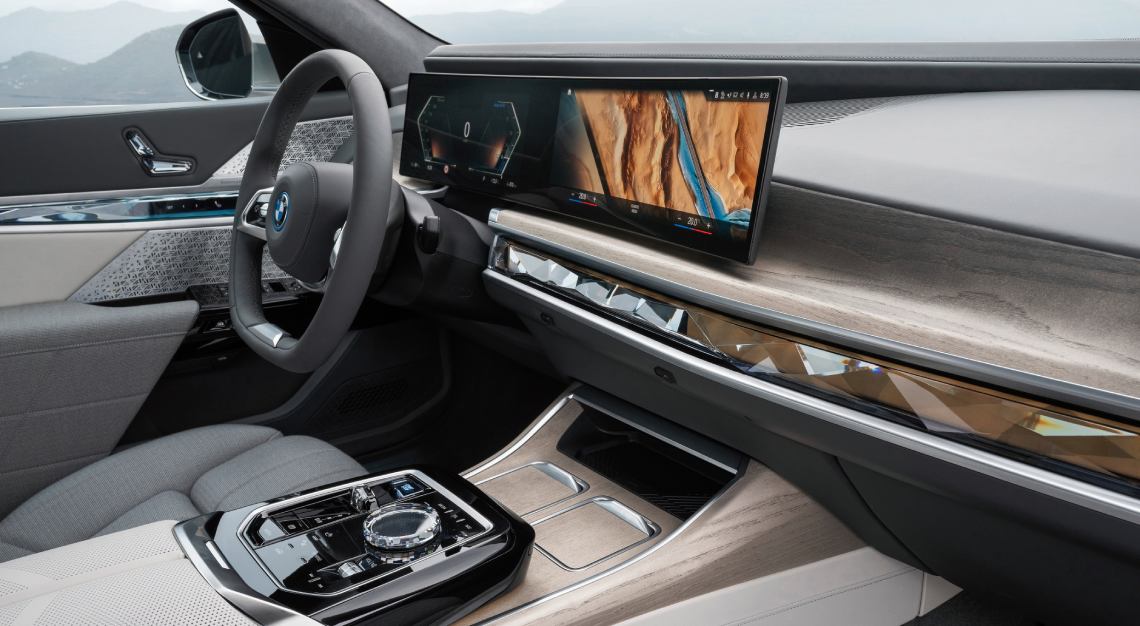 The battery is good enough to warrant you a long break from the road, and once you are ready to get the hell out, notice the absence of drivetrain noise and instead, a little Hans Zimmer. There's a different signature sound for a different mode you're driving in (Sport, Expressive or Digital Art, for example), co-developed by Hans Zimmer with a hint of sci-fi. It's a little extra, but a fun little thing for whatever the mood calls. 
More importantly, the drive is excellent, and if you're the risk taker that I am not, go ahead and test its limits. Its two electric motors generate a maximum of 536 horsepower and 745 Nm of torque, and if you have enough of a runway, you can hit 100 km/hr in 4.7 seconds. Don't worry, the brakes are excellent, and its 625 km of electric range is capable of keeping you going for a long time in the most efficient manner. Perfect, if you need a quick getaway from your next road rage.