The soul of nicaragua
Since 1865, five generations of Nestor Plasencia's family have been growing top wrapper, binder, and filler tobaccos on their farms — first in Cuba, and later in Nicaragua and Honduras. These days, cigar makers from throughout the Caribbean come to Plasencia for his rich, earthy, finely cultivated leaf that, in many ways, comes very close to the taste and texture of Cuban tobaccos. It's no secret that Plasencia's cigar-making factories have produced award-winning cigars for numerous brands, such as Rocky Patel and Quesada.
So it was only a matter of time before Nestor Plasencia and his family decided to create their own brand of cigars, just as many respected Napa and Sonoma grape growers finally decided to make their own wine. The first line from the recently formed Plasencia 1865 Company is Alma Fuerte, which is Spanish for 'strong soul', and reflects the family's heartfelt efforts that go into their new line of cigars.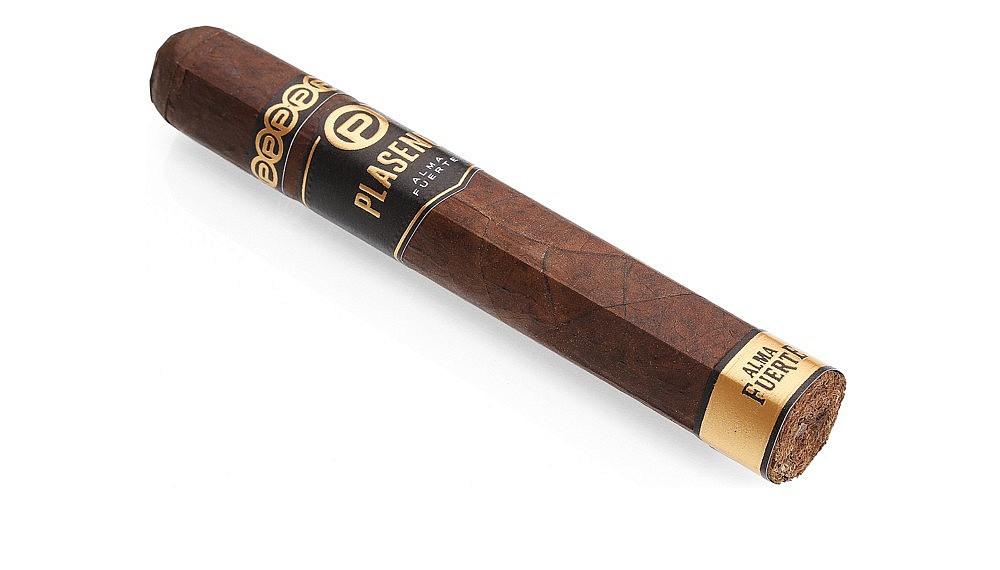 Three handsomely-banded sizes have initially been offered: a box-pressed 6¼x54 Nestor IV; a box-pressed 7×58 Generacion V Salomon; and a unique six-sided 6×60 Sixto II. All are Nicaraguan puros, composed of tobaccos from Jalapa, Esteli, Condega, and Ometepe, and are hand-rolled in the Plasencia cigar factory in Esteli.
The three initial sizes are medium to full-bodied, with the 7 x 58 Generacion V best exhibiting the full range of its tobaccos, as its large ring size starts out with manageable notes of earth, lettuce, and toasted oak and then, as the cigar gradually narrows as it is smoked, transitions into a much stronger taste, with hearty notes of cocoa and heady spice.
And a bonus: The underside of the Alma Fuerte cigar box top has a pewter medallion and deep grooves that enable it to be used as an ashtray.