Iconised by Tony Stark as the way any self-respecting playboy should make his entrance, it's hard to picture the first Audi R8 trying to make its mark in the motor racing scene.
Just 10 years ago, the R8 was armed with a 4.2-litre V8 engine. Today, Audi's voracious appetite for sport technology has souped the R8's engine into a 5.2-litre V10 engine, which propels this beautiful steed with over 600bhp.
The Audi R8 V10's engine was engineered based on those of the Audi C6 S6 and Audi D3 S8. Fashioned from a robust yet super lightweight alloy of aluminium and carbon, its distinctively Audi-style chassis flirts with carbon-fibre grills and sharp-angled contours – the modus operandi of today's supercars.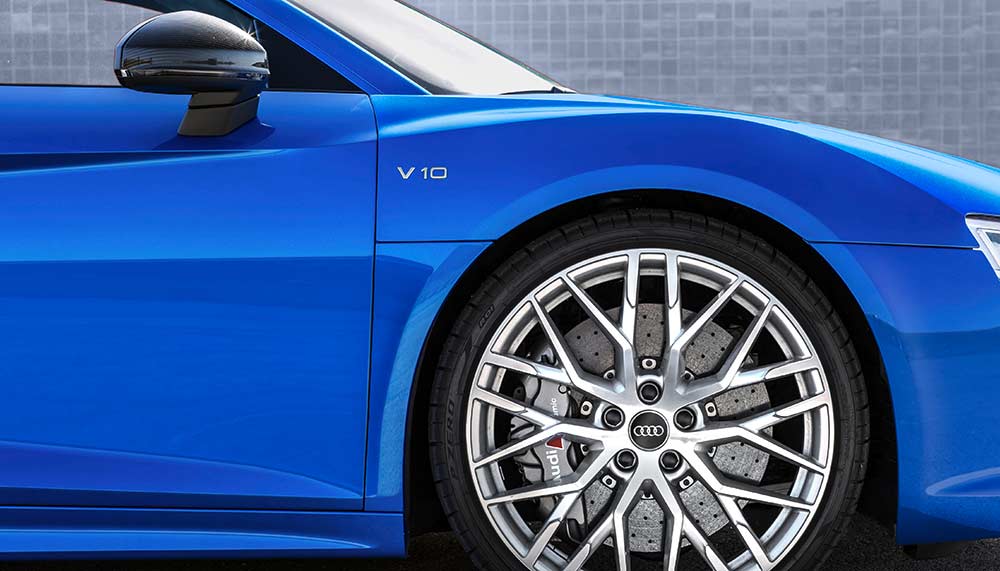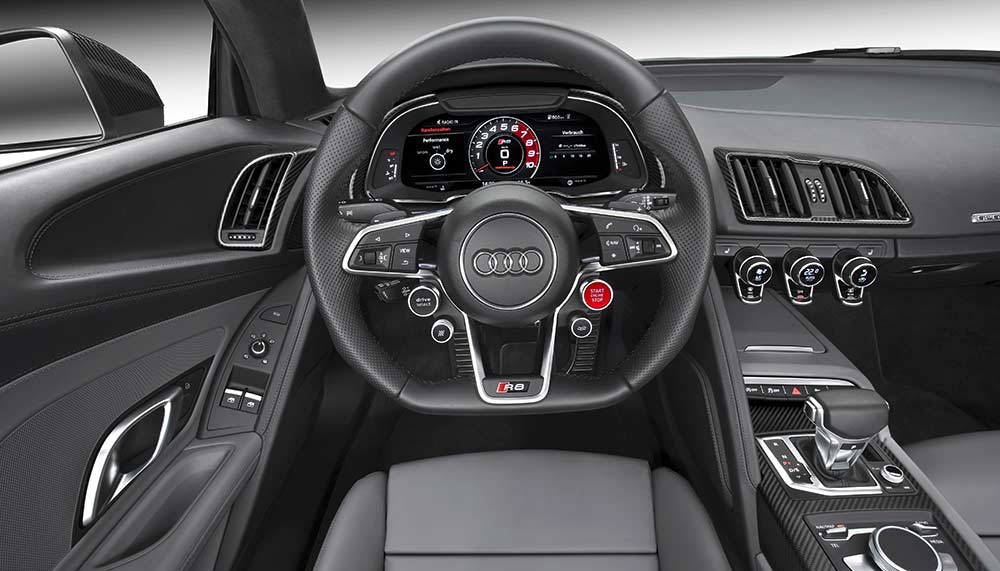 Dramatically concave doors of the Audi R8 V10 open to reveal a quilted Alcantara upholstery, which can be further upgraded to a diamond-stitch leather finish. Nestle yourself in its sound-proof cockpit and welcoming power-adjusting seats. Fiddle with the knobs in front of you to tweak the controlled internal environment, navigation and its gratifying Bang & Olufsen surround sound system. When you're ready, engage the crimson start button on its steering wheel and you will shortly find yourself hurtling at a top speed of 330km/h.