The marque's Q8 e-tron and Q8 Sportback e-tron also deliver improved handling with their nearly 480 km per charge
Audi is relaunching its e-tron SUV and Sportback models for 2024, after the ground-breaking EV introduced itself in 2018 as the first standard-issue German family hauler powered by electric motors. But let's cut to the chase. The biggest difference between the outgoing e-tron models and their rebadged successors—the 2024 Q8 e-tron and the Q8 Sportback e-tron— comes down to a number staring at me from the instrument cluster as I get set to pull away for a six-hour drive around the Northern California coast.
That number is 470—the new fully charged range, give or take a few km, for the Q8 e-tron, up from around 340 km provided by the outgoing model. While Audi engineers and product managers will regale me with a range of other upgrades, this, frankly, is the one that matters. I should know, as my wife and I are a year into an e-tron lease.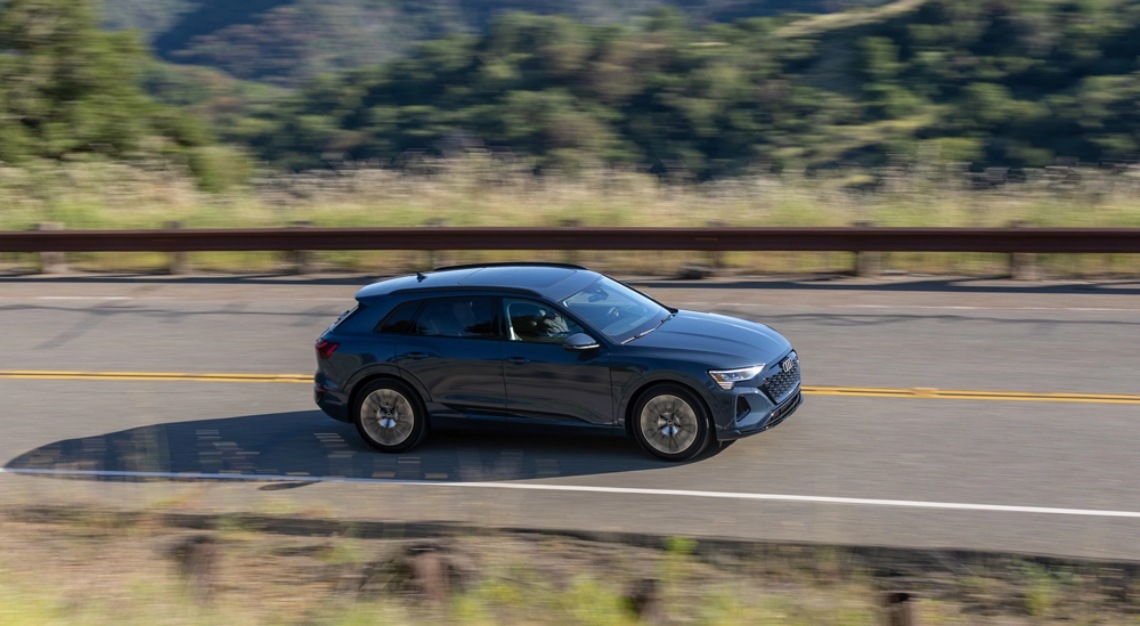 For daily excursions, our vehicle has a range that's more than ample. But on any significant day trips, we're inevitably firing up EV charging apps to map out just where we'll need to pull over to pump some electrons into the tank. It's by far the biggest downside to e-tron ownership, and the folks at Audi have just made me wish I'd waited a year.
Before we get to those various upgrades, which are largely imperceptible to e-tron cognoscenti, let's spell out what's really going on here. Audi, part of the Volkswagen Group behemoth that includes shiny badges such as Porsche, Bentley, and Lamborghini, has been very clear about its mushrooming EV intentions. Currently, the Q8 e-tron siblings are two of five EVs offered by the Ingolstadt automaker, a family that also includes the smaller Q4 and Q4 Sportback e-trons, and the e-tron GT sedan.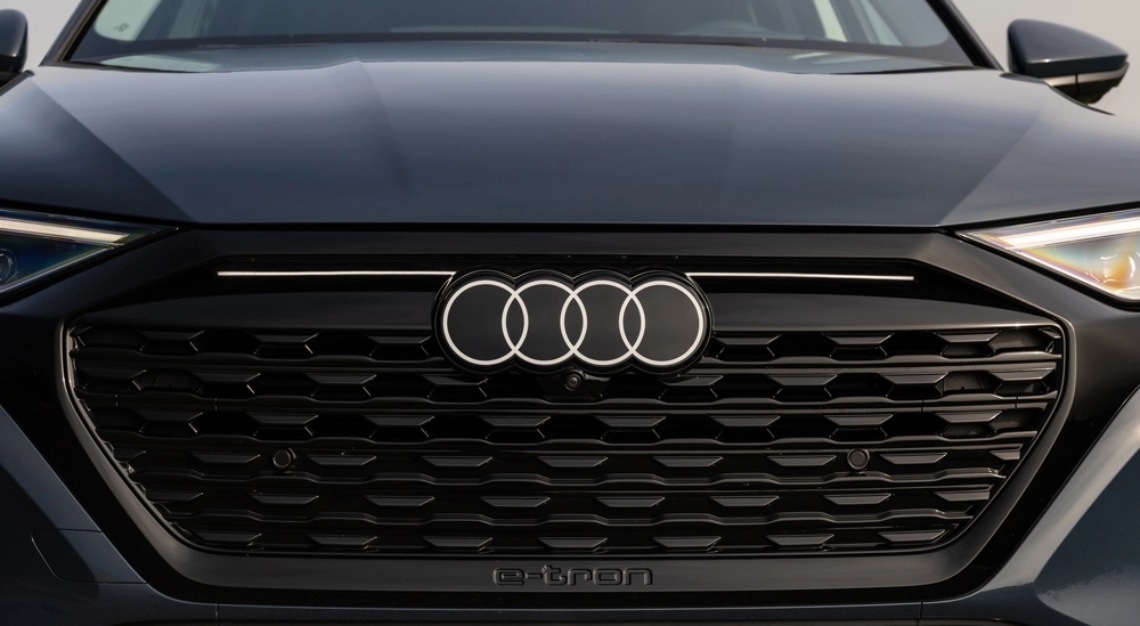 By slapping a letter and number in front of the e-tron name to mimic its existing fare, the marque is simply announcing that, in short order, the bulk of its offerings will be EVs. Specifically, Audi has a mission to bump that up to 10 EV models by 2025, and by 2026, every new model introduction will be powered by battery. From 2033, expect every Audi sold to be electric.
That ambitious goal means that keeping the current e-tron fresh is critical to convincing longtime ICE-powered-car aficionados that an EV can provide virtually the same handling and luxury while requiring them to give up only their pit stops at gas stations. So, what are some of those tweaks Audi has made? Visually, the old and new e-trons are virtually identical, although bigger front-spoiler intakes give the latest iteration a more aggressive vibe. Also new is the four-ringed logo. Where before they were pieces of shiny aluminium, now they're 2-D rings with special lighting that is a nod to Audi's obsession with cool headlights and turn signals that often seem like mini light shows. There's also laser-etched badging in the B-pillar, just so nobody confuses these variants with a regular Q8.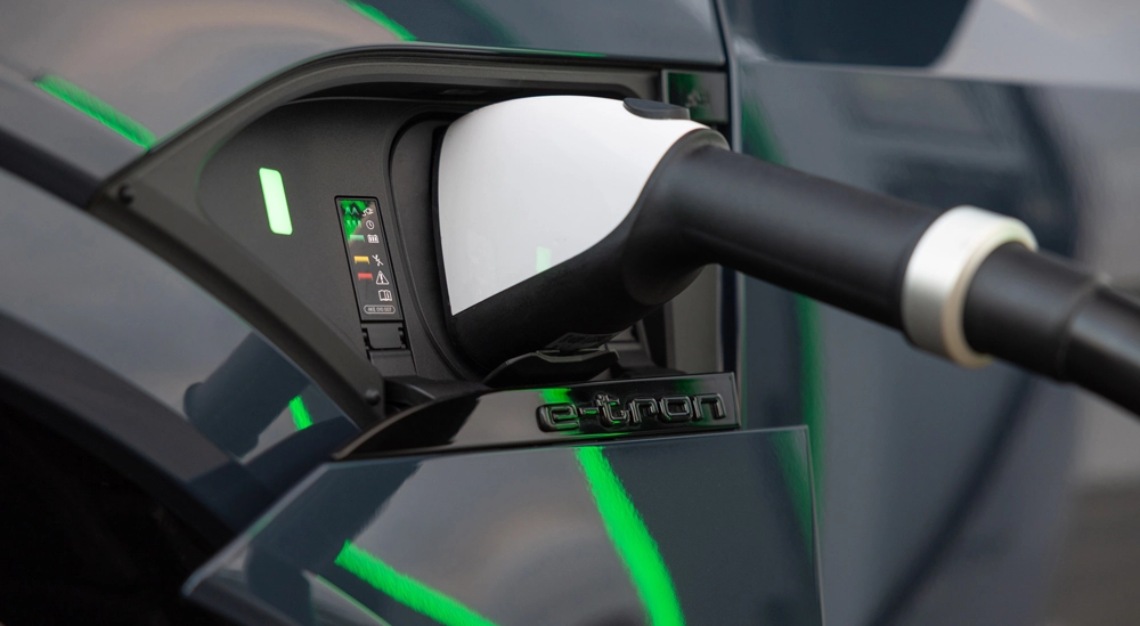 But those are small potatoes. The bigger changes include improvements in aerodynamic efficiency that are critical to helping eke out a few more miles from the revamped batteries. Air hitting the front of the car at speed is now redirected thanks to self-closing grill flaps and air dams located near the tires, both of which help reduce drag by six per cent over the old e-tron models. The denser 114 kwh lithium-ion battery, up from 95 kwh, is the same size as that found in the earlier model. Coupled with a more efficient motor, the vehicles not only deliver 30 per cent more range than their predecessors but are also able to fast-charge from 10 to 80 per cent at 170 kw stations.
That may all read like mumbo-jumbo to anyone not parking an EV in the garage at night, but for those who do, the aforementioned are big steps towards eliminating two thorns plaguing electrification: getting stranded with a dead battery, and waiting around forever at a charging station. Sure, some competitors out there certainly trump Audi in this regard, in particular the Tesla Model S Long Range Plus and the Lucid Air Grand Touring Performance, with their claimed 645 km and 805 km range, respectively. Yet while those are impressive numbers, the real threshold that will get most buyers to make the switch is 480 km, enough for the most gruelling of errands and a day of road-tripping.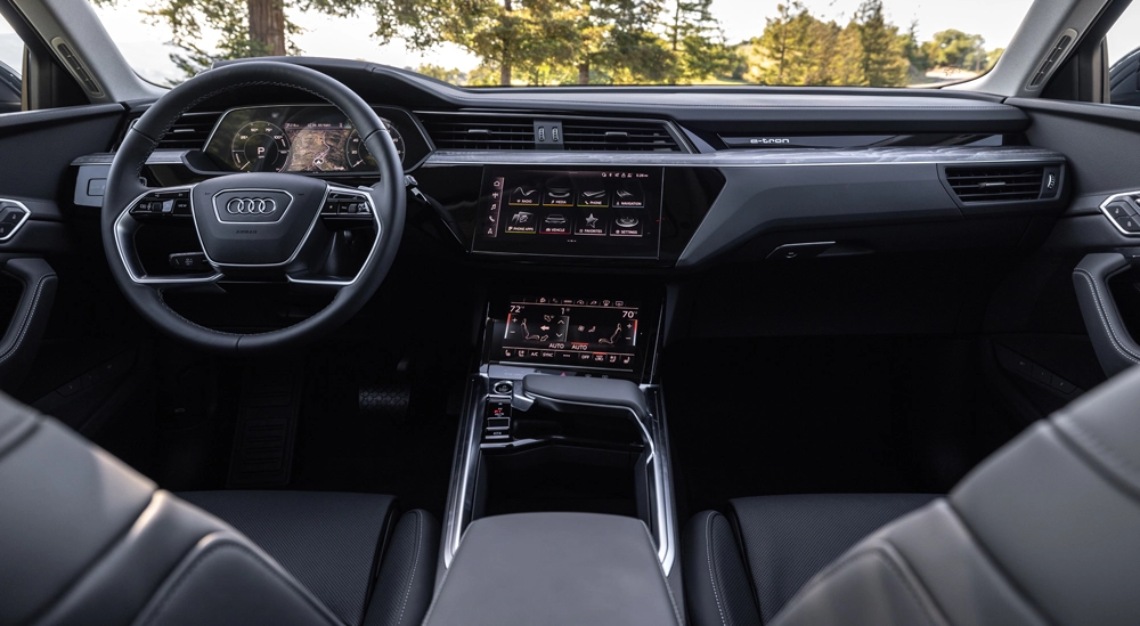 That mileage was put to the test on our loop from Healdsburg, in Sonoma County, out to Highway 1 on the scenic California coast, and then south again back to that wine-country burgh. The Q8 e-tron and Sportback e-tron were predictable joys to pilot, offering the same bank-vault quiet of the originals that is, in and of itself, a reason to plug in and go electric.
With the Pacific Ocean noiselessly churning on my left and the Bang & Olufsen stereo providing a Phish soundtrack, the snaking drive was nothing short of a blissful jam with moments that rivalled a thrilling amusement park ride. My 2022 version handles fairly well when pushed a bit, though its SUV stance means, at some point, body roll causes you to dial things back. Audi engineers report that the 2024 edition benefits from serious enhancement in the handling department, including stiffer control-arm bushings to tighten up steering feel, and revised chassis-control tunings. I played with switching up the drive settings, and this model does feel noticeably more spritely and sure-footed now, especially when dialled into Dynamic mode from Auto, a boon to real driving enthusiasts.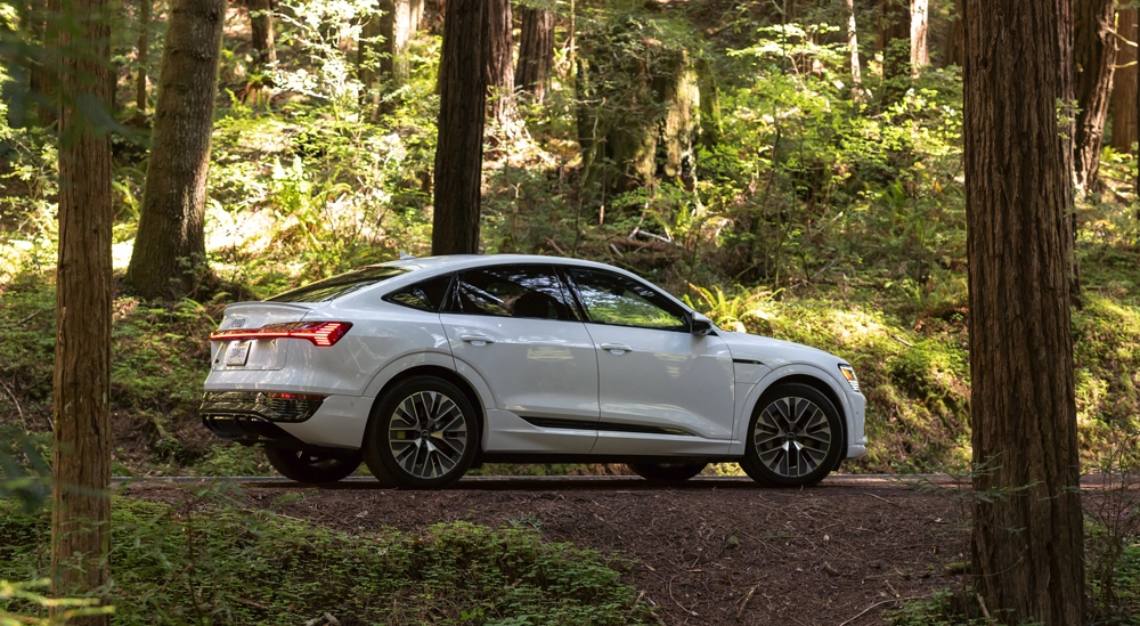 The rest of the package is standard Audi fare, which is to say an elegant if almost subdued Teutonic level of refinement that's a welcome change from some of the more futuristically hysterical designs on the market. My favourite items, most of which are ported over from the original, include seamless smartphone integration, terrific instrument-cluster info displays and, perhaps best of all, sublime multifunction massaging seats. It's a good thing the e-tron now has close to 480 km of range, because sometimes it's just tough to get out of this cocoon of a finely wrought vehicle.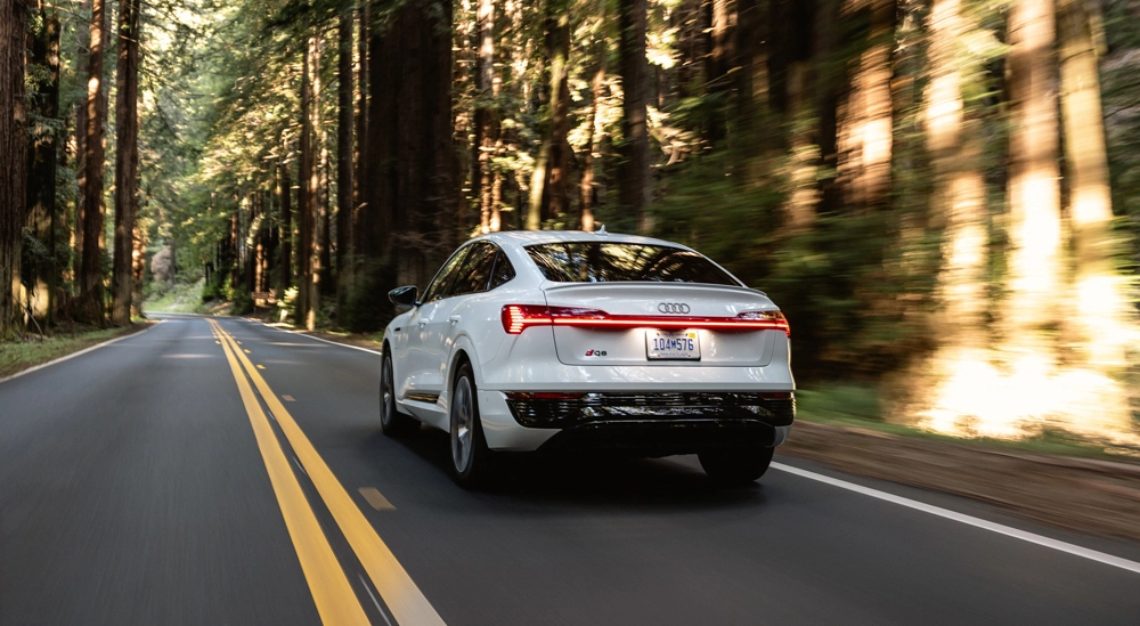 When the e-tron was first introduced in 2018, it seemed like a revelation at a time when EVs essentially meant, well, Tesla. Today, electric models seem to be flooding the market from automakers both mainstream (from Ford to Kia) and unknown (Vinfast anyone?). But one thing is certain. For many consumers, diving into an electric-car purchase will feel safest with a brand they like and a model they already know. Audi Q8 fans, your EV has just arrived.