Audi's new electric flagship is leading the

charge towards a

more sustainable

future
Editor's note: Read more Test Drive stories here.
Five years after its release, Audi's first EV, the E-tron, is due for a glow-up. That it's now dubbed the Audi Q8 E-tron suggests that some timely fine-tuning has been performed instead of a major overhaul. While the 'Q' stands for SUV in Audi lingo, the introduction of a numeral signals the shifting tide in the German brand's approach towards car making, anticipating the day when full-fledged EVs will no longer be an intermittent occurrence but the established norm. As per the brand's official statements, expect subsequent Audi releases from 2026 to be electric.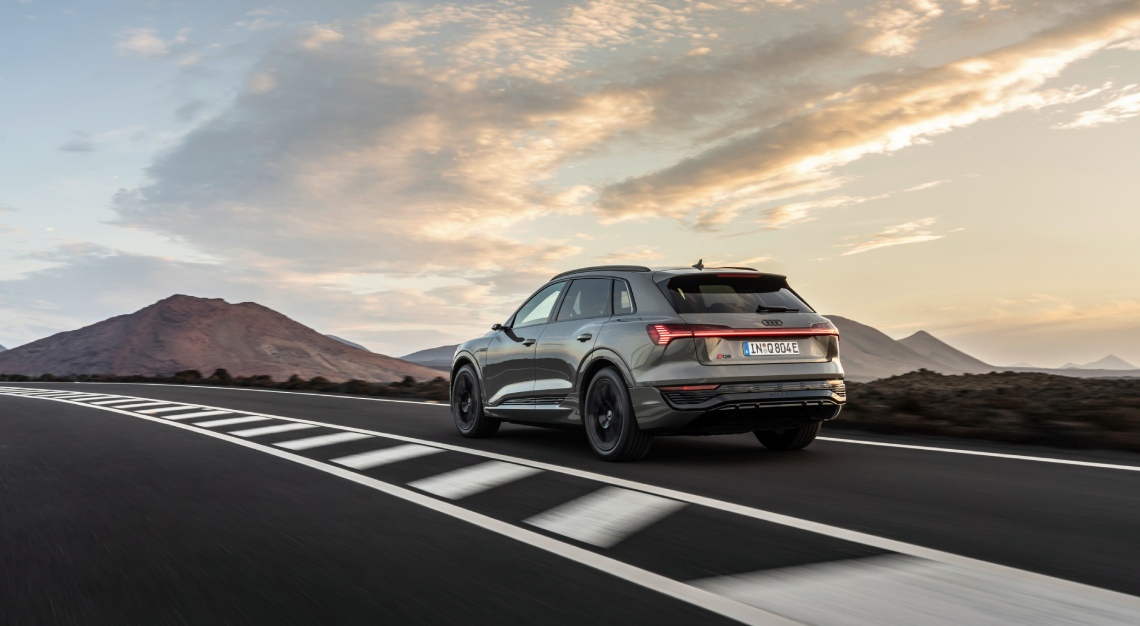 On the external front, the new Audi Q8 E-tron sees the addition of a fuller front fascia and a sleek light bar that stretches between the headlights. Making its debut is Audi's redesigned four-ringed logo, which does away with pieces of aluminium for two-dimensional rings—an arguably cooler, more futuristic take when illuminated. On the other hand, Audi fanatics will find the new Audi Q8 E-tron's premium interiors largely familiar, most of which have been carried over like the dual centre touchscreens and unique drive shifter that hangs suspended-like above the centre console.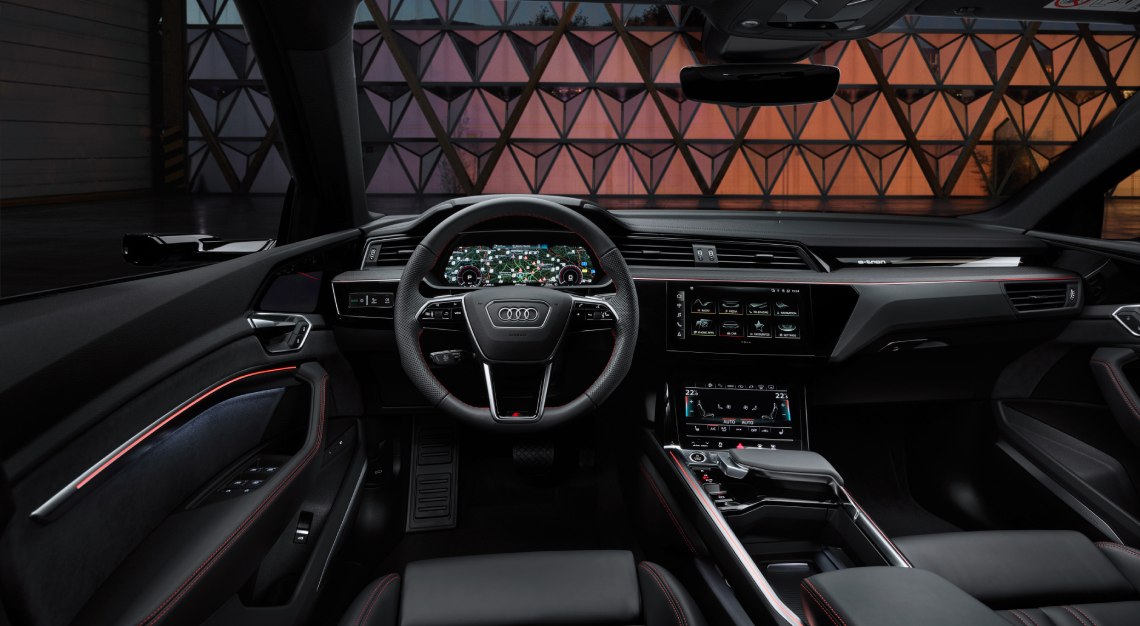 The most significant difference, however, between the new Audi Q8 E-tron and its predecessor can be found under the hood. Audi recognises that day-to-day practicality is paramount in advocating the switch to EV adoption, and added range simply equates to higher usability. As such, improved battery and motor technology means that the new Audi Q8 E-tron's battery capacity has risen to 89 kWh in the entry-level 50 version, while the 55 model gets the upper hand of 106 kWh. Accordingly, the updated fully charged range for the new Audi Q8 E-tron stands at 491 km (surpassing the outgoing Audi E-tron's maximum range of 441 km), and at 582 km for the 55. Both versions are available as a sportback too. You needn't worry too much about running out of juice, as DC charging speeds have likewise been upgraded—under the right conditions, you'll get from a 10 to 80 percent charge in less than 30 minutes.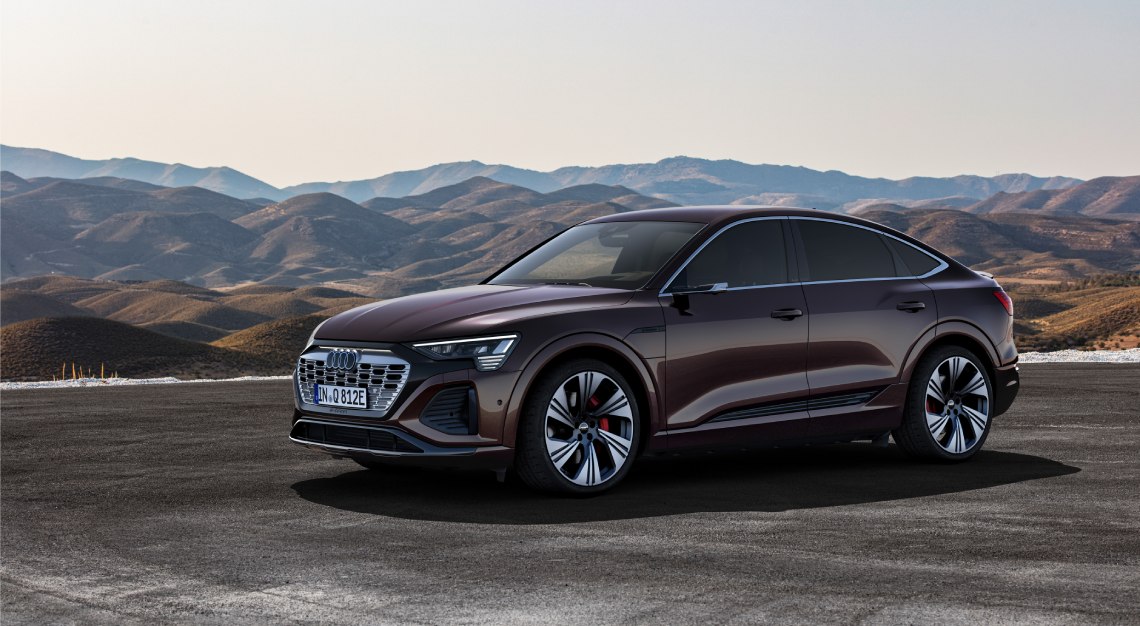 Aerodynamic enhancements have also been implemented on the new Audi Q8 E-tron, such as a series of active louvres at the front grille and spoilers in front of the rear wheels. The sportback variant that we tested was both serene and comfortable, accentuated by sharp steering and improved suspension. If you must know, achieving zero to 100 km/hr takes about six seconds, and the EV tops out at 200 km/hr; all SUV-type numbers, so expecting it to feel otherwise seems a tad unrealistic. When all is said and done, the new Audi Q8 E-tron is a full-blooded family car at heart—and a proper, progressive one at that.