In One For The Road, we speak with the best bartenders and get to know them better. Here, Natasha Mesa talks about life at Bit House Collective, one of Portland's most exciting bars
Natasha Mesa manages Bit House Collective and has committed herself to helping other women achieve their goals at the bar. She's also part of Royal Selangor's Raising The Bar initiative, which highlights the brand's beautifully made bar tools and four mixologists from around the world.
Hi Natasha, what is it like to be you?
(laughs) Well, I'm just a regular, hard-working human being with big goals. I live each day with passion, so life is never boring but always an adventure.
Where did you grow up and what brought you to where you are now?
I grew up in a little town called Wright City, in Missouri. It is literally a country bumpkin city; I was always a city girl at heart, trapped in the good ol' Midwest.  
I then moved to Los Angeles as soon as I graduated college, lived there for about eight years soaking up the sun. Then I decided to go back to having seasons, but in a city that felt more like a city. So I chose Portland, specifically for the nature, and food and beverage scene.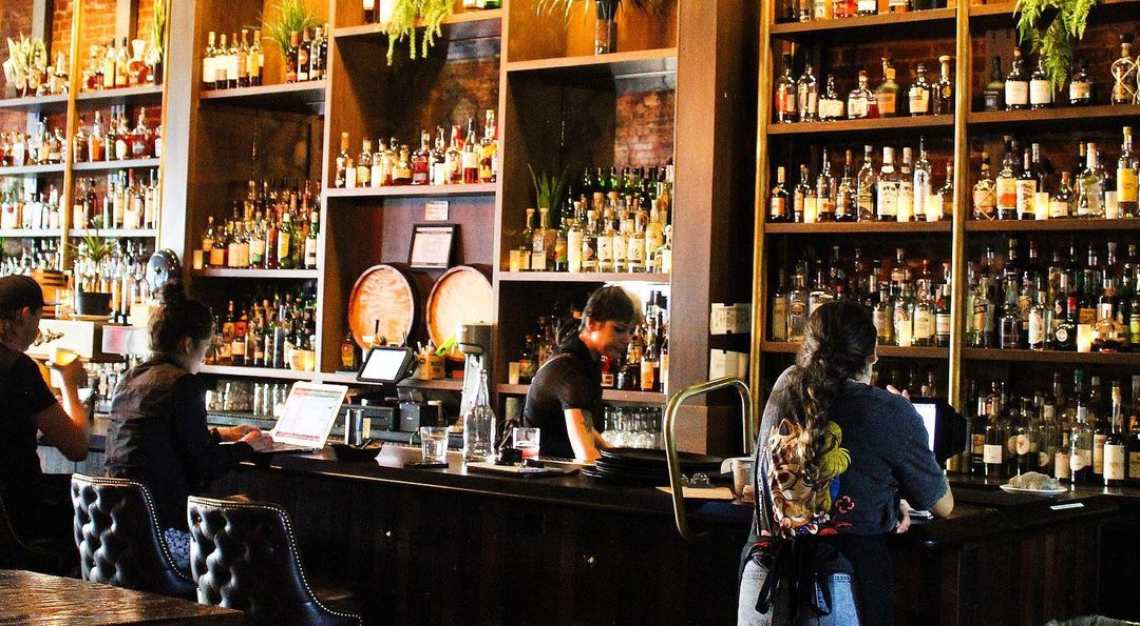 What's life like at Bit House Collective, and to be part of the Portland bar community?
Bit House is full of challenges, all of which I could probably write a book about. Every day is a learning curve, especially coming out of the pandemic. It feels like we're reinventing what hospitality looks like.   
One of the main developments of our brand, as a collective, has really caught on in the Portland bar scene. Since we launched the idea of introducing a revolving kitchen residency that changes every three months, allowing us to completely change our cocktails and bar theme to match the food.  We've seen a number of bars introduce a smaller scale of this idea to lease out their kitchens as well. 
This just might be the idea that saves the Portland bar scene, while also giving up-and-coming chefs the opportunity to own or run their own kitchen out of an established brick and mortar.  
What do you like most about your work?
I love the patrons, the people who make all of this possible. People are one of my passions and I like connecting with every one of my guests. It doesn't always mean we must have a conversation; it's about reading what they want when they need it – ice-cold water, an extra olive in their martini, or just someone to sit with and listen to. 
I also love the development process. When I develop a new menu, each cocktail tells a story. It doesn't always have to be the craziest, most complex cocktail, but each one means something to me. Most of my cocktails are built from memories, or from my favourite dishes I've had from around the world. 
What do you like the least?
I, probably like most others, least like it when patrons fight or act entitled. We are all here to have a good time, and to be responsible, respectable adults.  It is a privilege to get to go out and imbibe, and have fun among your peers. I don't want to be the mask patrol, or the vaccination patrol, or a babysitter. I just want to do what I'm passionate about, and that is make drinks and help connect people through my passion. 
What's unique about your work?
Well, a given uniqueness to my work is of course my cocktails. The way we run our collective is also quite special. We give up-and-coming chefs the opportunity of a lifetime, the ability to run their own kitchen from top to bottom, with a built-in front-of-house chalk-full of industry pros – all rent-free for a three-month residency. It's amazing to see the talent emerge from this.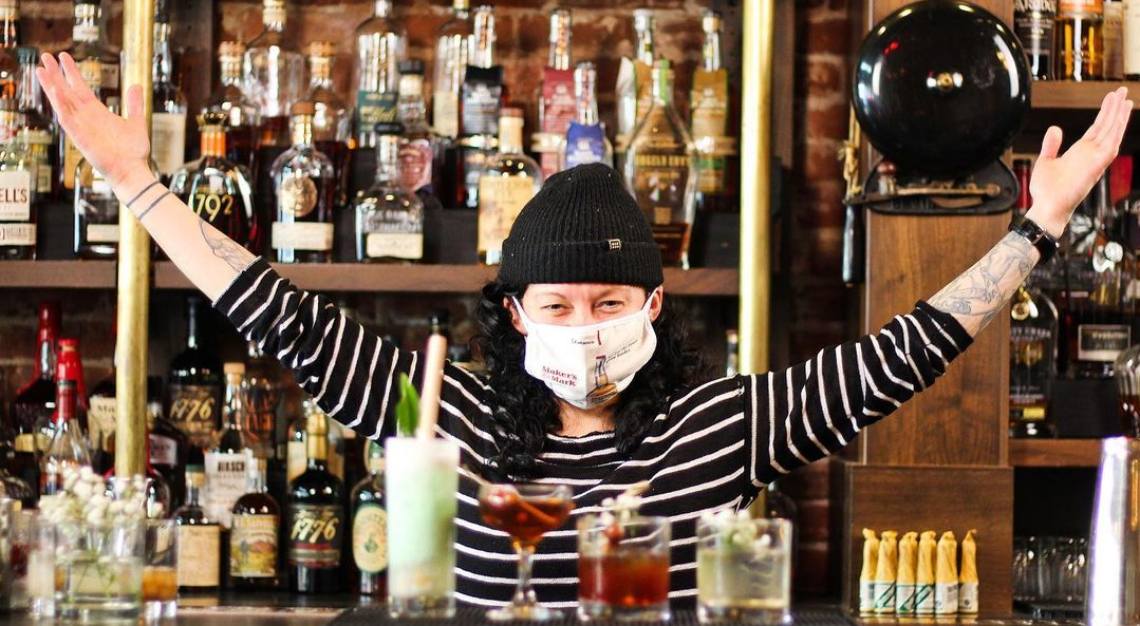 What changes have you seen during your time in the industry?
Well I have seen many changes. One of the frontrunners is the number of women climbing the ranks behind the bar.  This has been and still is a male dominated industry, it is nice to finally see a little diversity. 
What's the progress on your mission to helping other women and rising bartending talents achieve their goals?
I am an open book for any person who wants to either jump into their first bartending competition, or to simply get their foot in the door to one day bartend. I've purposely hired mostly women who want to learn how to make drinks and am successfully training them to sling out quality drinks and develop their own style. The mission is coming along more slowly than I'd like, but progress is progress.
What's the biggest misconception anyone gets about the average bartender?
That what we do is easy, and all that we do is pour things into a glass and party. People don't realise the countless hours put in days in advance to make each ingredient, garnish and pre-built component. They don't realise the amount of cleaning we do afterwards to make sure the space is perfectly sanitised for the next day of service. We have two full-time people on staff who work away in the lab to create the smaller moving parts that go into each cocktail. We wouldn't have it any other way though!
Are you a perfectionist?
I want to say yes, but is anything ever perfect? Everything we do is well-thought-out, and the best version of what it can be at the time. Evolution is an ongoing tool that we use every day to continue reaching for what's perfect in that moment. 
What's your biggest moment of vulnerability?
I would have to say just before I release a new drink or menu. In both competition and in my bar, I put everything into my cocktails. They are an extension of what I'm feeling.  
What's one treasured memory from childhood that has shaped the person that you are today?
My grandmother is my treasured memory. She was the most admirable woman!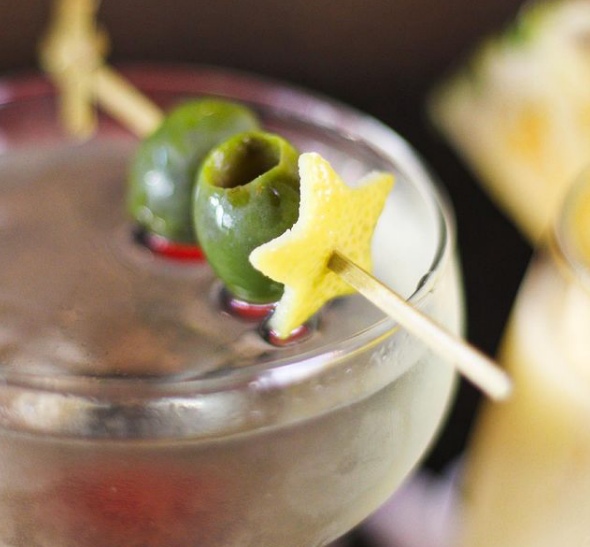 If your life was a cocktail, what would it be and why?
A 50/50 gin-based martini with an olive and a twist – thrown, not shaken or stirred. This cocktail is sexy, fun, elegant, slightly aerated, playful, but it also packs a punch and gets the job done. It's the cocktail that sets a standard for all the other cocktails.
Can you share that cocktail recipe?
1.5oz Botanist Gin
0.75oz Dolin Blanc
0.75 oz Dolin Dry
3 dashes of Scrappys GF Bitters
Mix it up and garnish it with a lemon twist and salty olive.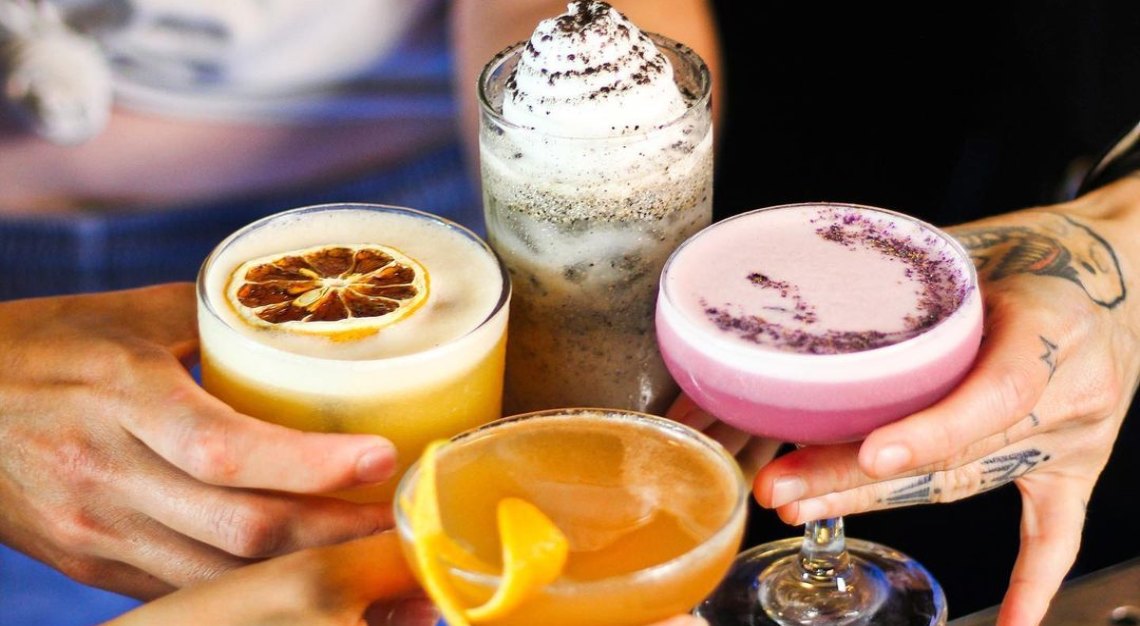 What's your idea of the perfect cocktail and perfect bar?
A perfect cocktail is either cold or hot, well-balanced, and whatever you want at the time. The perfect bar is inclusive, welcoming and friendly.  
When we visit Bit House Collective, how should we tackle the menu?
Don't be afraid to be adventurous. But honestly, you can't go wrong with asking your server/bartender for whatever they are excited about at the moment. It is always fun getting those guests that come in and simply say, "I would like something with (insert liquor type)", give a brief description of what they want, talk a little about their day then let us take it from there.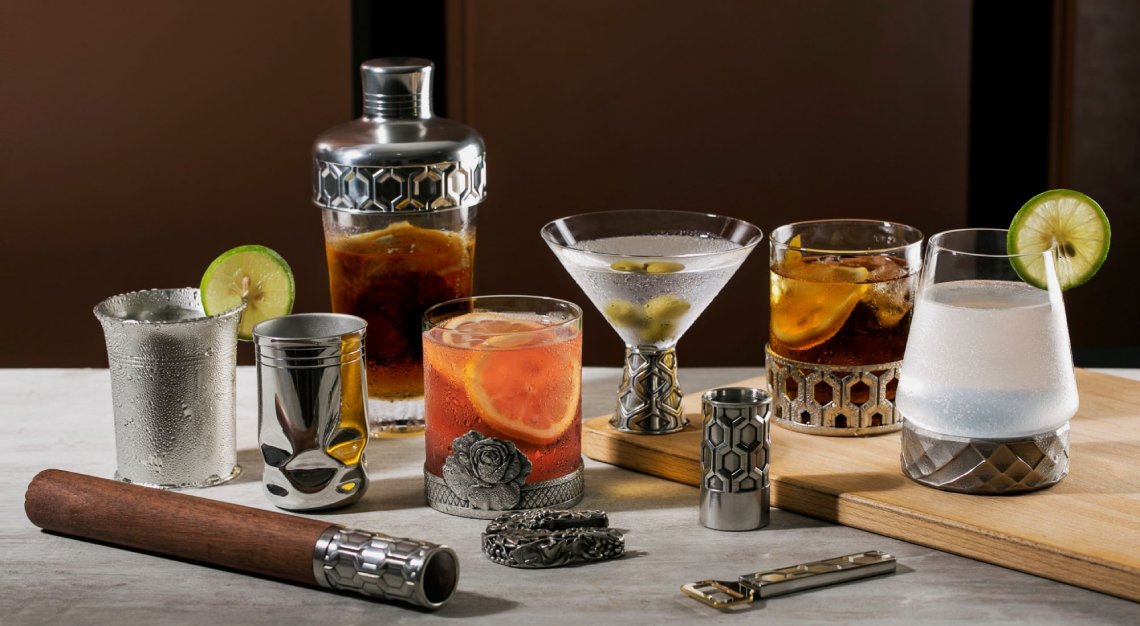 Lastly, with respect to Royal Selangor's Raising the Bar, what are you bringing to the table?
I bring to the table my passion for what goes into the glass, and the glass itself.  Like Royal Selangor, I like to push the boundaries of a cocktail, a single ingredient, the process, and/or the method of what goes into the glass.