THis WATCH MAY CHANGE the way FOOTBALL IS umpired
As the curtain lifts on Baselworld 2018, we kick off our coverage with a timely tribute to the beautiful game. In Moscow this year, the 2018 FIFA World Cup in Russia will see referees wearing the innovative 49mm Big Bang Referee 2018 FIFA World Cup Russia timepiece from Hublot.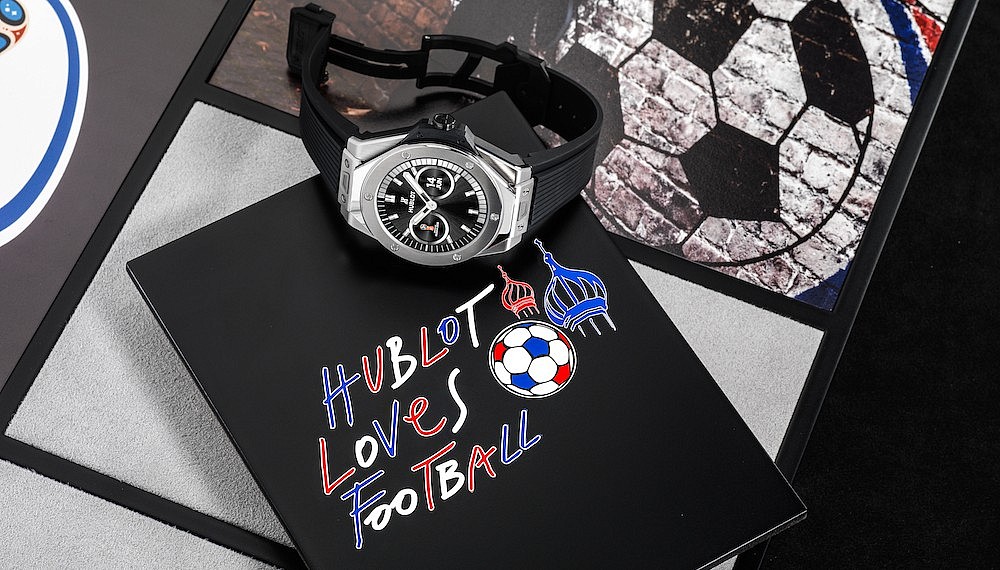 A smart watch with a difference, this timepiece will track yellow and red cards, player subs, match time and goals. For the referees, additional tech includes connection to goal-line technology. Only 2,018 limited editions are made available at Hublot boutiques worldwide from 1 May. Each timepiece sports Hublot's design codes including six H-shaped Kevlar inserts into its titanium case.
The partnership continues to cement Hublot in the world where speed, accuracy and exhilaration are concerned. Apart from brand partnerships, Hublot regularly dedicated timepieces to notable sportsmen including Jose Bautista, Usain Bolt, Alex Rodriguez and Kobe Bryant.
We'd recommend pairing the above timepiece with a pair of made-to-measure football boots by Pantofola d'Oro.
Click here for more updates on Baselworld 2018.