Travel in timeless glamour with Belmond's Eastern & Oriental Express
Decadent trains, complete with their deep mahogany-lined carriages, crossing through luscious terrain against the backdrop of a boundless sky may seem a relic of the past, or straight out of an old Hollywood film. Belmond's Eastern & Oriental Express, with luxury overnight train journeys that cut through the heart of Southeast Asia, proves this to be a reality.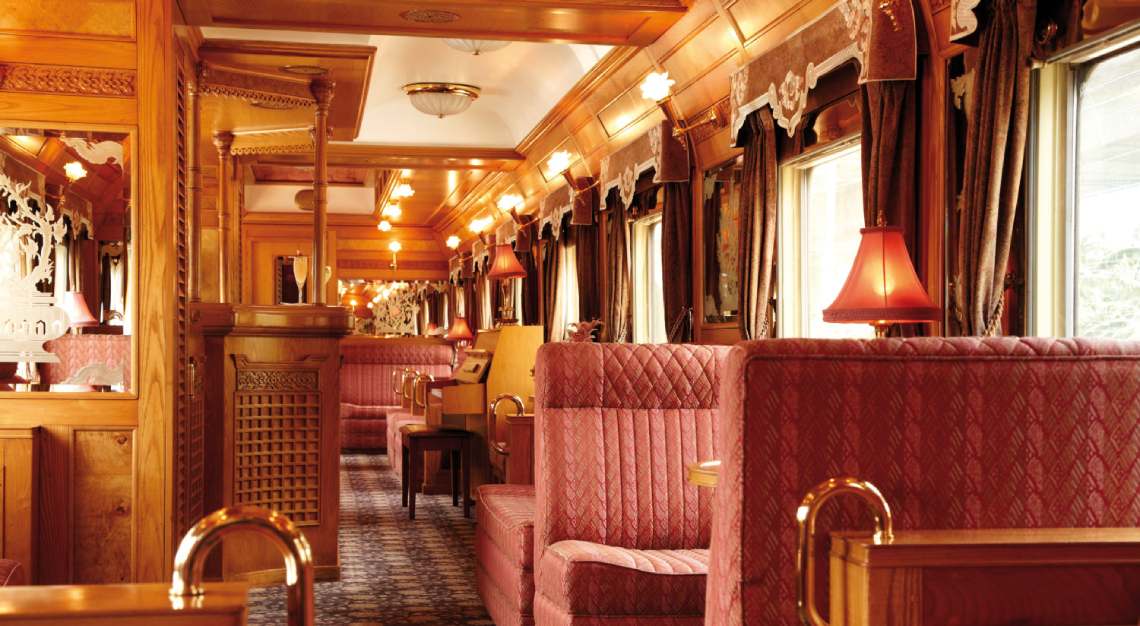 Harkening back to the iconic Orient Express which Belmond acquired in 1993, the lush cherry wood cabins, exteriors decorated in classic green and gold, and iridescent crystal and silverware pays homage to its rich and majestic past. Let the sun-kissed teakwood floors and delicate panelled walls leave in you a nostalgic yearning for the past, while relishing in the jazz-club ambience accompanied by unrivalled views. Soak in the vintage charm of intricate inlays and lavish furnishings as they bathe in the soft gleam of the moonlight when night approaches.
With a selection of Southeast Asian tours—a meandering three-day trip from Singapore to Bangkok for example—revel in the exquisite dining, ambience, and service while also immersing yourself in the charming countryside.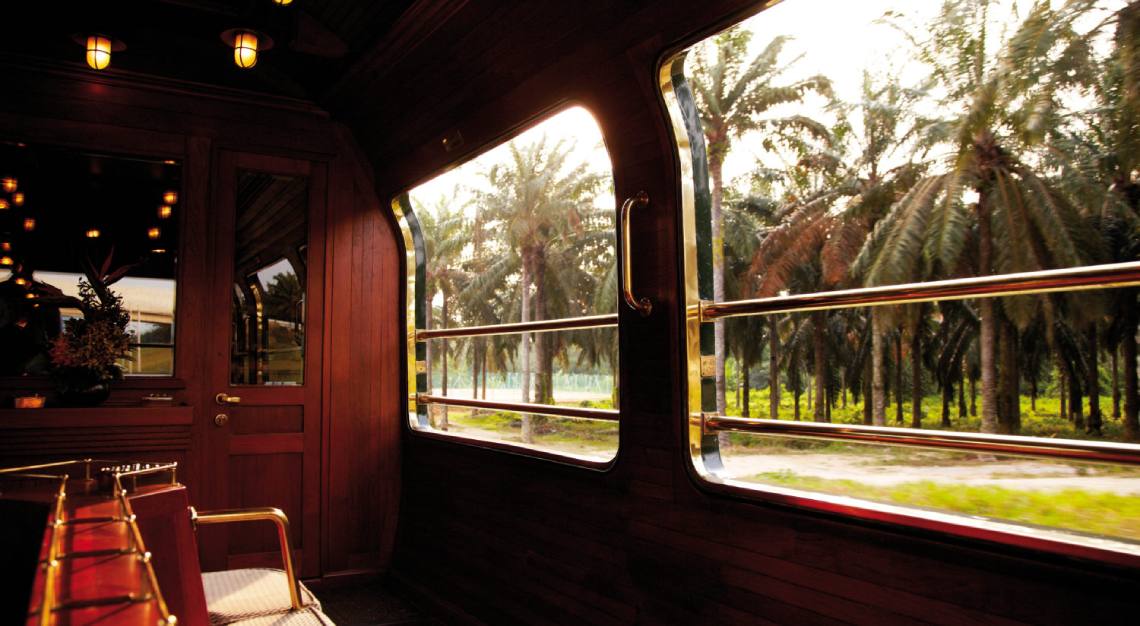 Singapore to Bangkok
After settling in, the Eastern & Oriental Express whisks you away into the verdant paddy fields of Kuala Kangsar on your second day. Bask in the authentic rural Malaysia, or opt for a rejuvenating guided trek and breathe in the enthralling view at the top. Revitalise yourself with a cocktail when you return to the cosy comforts of the cabins, before indulging in an unforgettable four-course dinner—all included in the package.
Begin your last morning rising to the serene peaks of Kanchanaburi. Opt for the Classic tour to the iconic River Kwai Bridge and Thai-Burma Railway Museum. Craving for a taste of local cuisine? A traditional cooking class while sailing along the idyllic River Kwai might entice you instead. Enjoy the enigmatic East with Belmond's Eastern & Oriental Express, and travel in timeless glamour.