Definitely not your typical commute
Unless it's in a private jet, flights are just the necessary evil that preludes every holiday. The sooner it is over, the sooner we can be nursing a cocktail by a pool.
If you agree with this sentiment, then you're looking at travel wrong, at least according to Anantara. As part of its new Enchanting Encounters campaign, the hospitality group is espousing the virtues of going slow.
The gist? Don't pick the fastest way to get there, because when done right, the journey isn't simply a means to an end, but can be a part of the holiday. And "done right", in Anantara's terms, means the pinnacle of luxury, of course.
First up in the campaign's line-up is The Vietage, a luxury train that plies the distance between UNESCO-listed Hoi An and the coastal city of Quy Nhon in Central Vietnam. Chugging along at a leisurely pace that clocks six hours for the 318 km journey, the vintage-style carriage cossets its passengers in an old-world charm that evokes the golden age of train travel.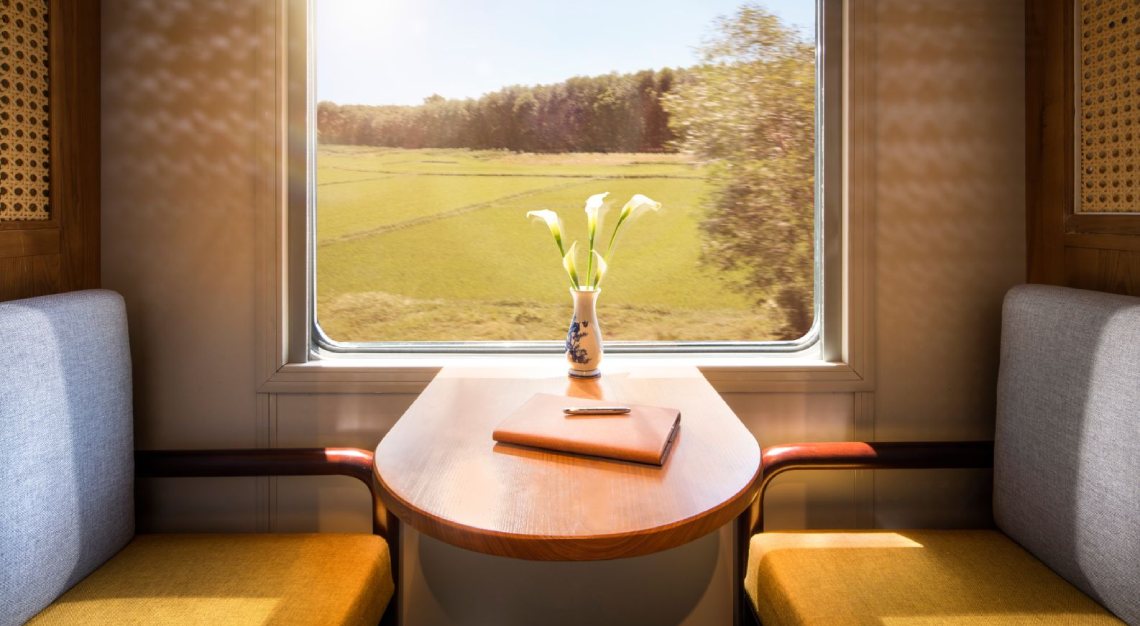 The train has a maximum capacity of just 12, spread out across six private booths that house two seats each. The low capacity allows every seat to enjoy a window view, and for good reason. The journey weaves through varied landscapes of verdant plains, imposing mountains and sparkling shores, providing the keen-eyed with opportunities to spot local flora and fauna. Historic sites, such as the ruins of the ramparts of Trà Kiệu, the Long Wall of Vietnam, and the An Khe Lake, vie for attention.
While the eyes feast on the scenery outside the window, so can the palate. Included in the ticket price is a three-course gourmet meal featuring modern Vietnamese cuisine prepared with a flourish of French culinary techniques. Highlights include the Foie Gras and Duck Confit served with a compote made from onions from Ly Son and a dash of pepper from Phu Quoc, and the Crème Brulee accompanied by single terroir Dong Nai chocolate. Wash it all down with a free-flow selection of wines, cocktails, teas, and specialty coffees. Champagnes, caviar, and international and local cheeses are also available on pre-order.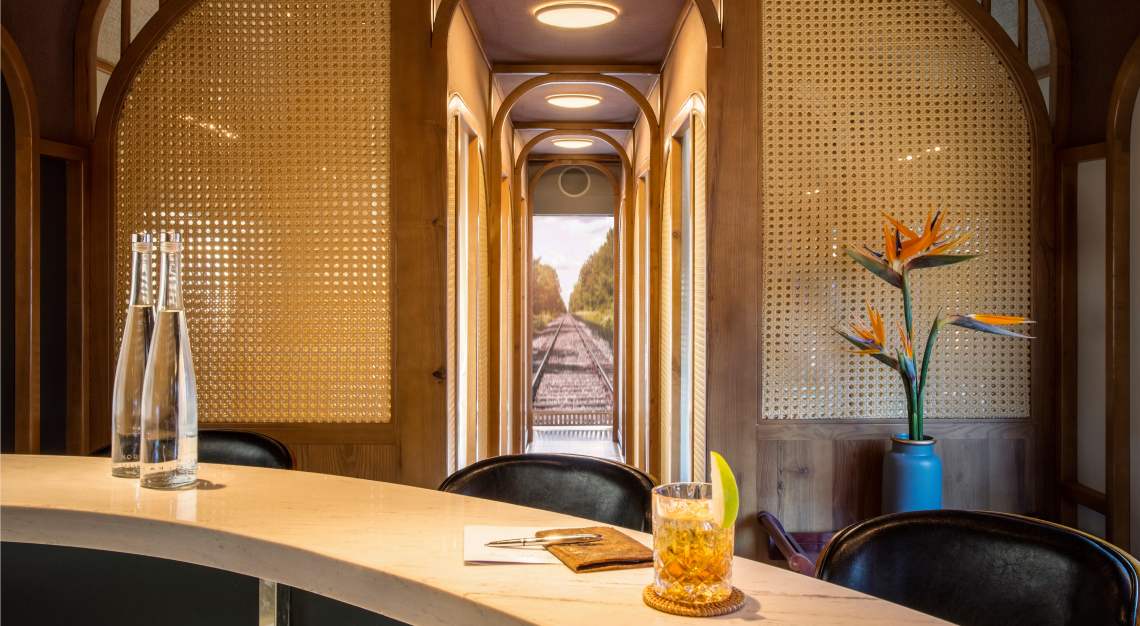 When the stiffness sets in from long hours of sitting down, take a walk to the bar, where the resident mixologist will concoct something to numb the pain. Better yet, get to the root of the problem at the mini spa, where a head and shoulder massage will put things right.
The Vietage departs Hoi An every morning and returns from Quy Nhon every evening. Each journey starts from US$400 per person.