Welcome to On The Table, where we feature recipes by Singapore's best chefs and bartenders. In the final part of this series, we speak with Republic bar's Jan Martin Villareal, a man who wants you to feel at home
The overquoted Oscar Wilde once said that there are but two tragedies in life: one is not getting what one wants, the other is getting it. It was Jan Martin Villareal's first day at Chihuly Lounge – a reassignment he finally managed to secure. And as luck would have it, he was thrown into the deep end, having to do a full shift as someone had taken ill.
In the days to come, he struggled to keep up with the pace as someone completely new to the game, the only saving grace was the fact that he didn't have to do any guest engagement until much later.
He was grateful though; for the opportunity to even be there, and more importantly – as he would go on to experience throughout his career – for the trust they placed in him. "It was difficult and stressful that first week. That really stuck with me. That's when I knew I had to pull myself together, study more and not expect people to hand me everything I needed."
Not that Villareal needed a reminder. His journey to Singapore, and subsequently to the bar, had not been handed to him on a plate. Chihuly Lounge, where he started, has since been replaced by Republic, a concept bar that pays homage to social and cultural events from the '60s. Then, he was a fresh-faced apprentice. Now, he is head bartender. 
It wasn't what his parents had intended. They had expected him to take his pick of professions, ranging from a doctor to a lawyer, to an engineer or a self-made businessman.
Villareal wound up studying engineering, and it didn't take him long to conclude that it wasn't his cup of tea – or glass of cocktail, so to speak. He cut his losses after a year and dived into hospitality, which expectedly didn't go down that well at home. "I just saw a degree in hospitality as an escape and in a way, to rebel, if you will. I wanted to show them that I wanted to be my own person without following whatever they say."
The switch would prove to be serendipitous as he took to hospitality like a duck to water. And by taking on extra classes to make up for lost time Villareal gradually won his parents over. "They saw I was happy and that I was doing well in school; that's when they decided to let it go," he recalled.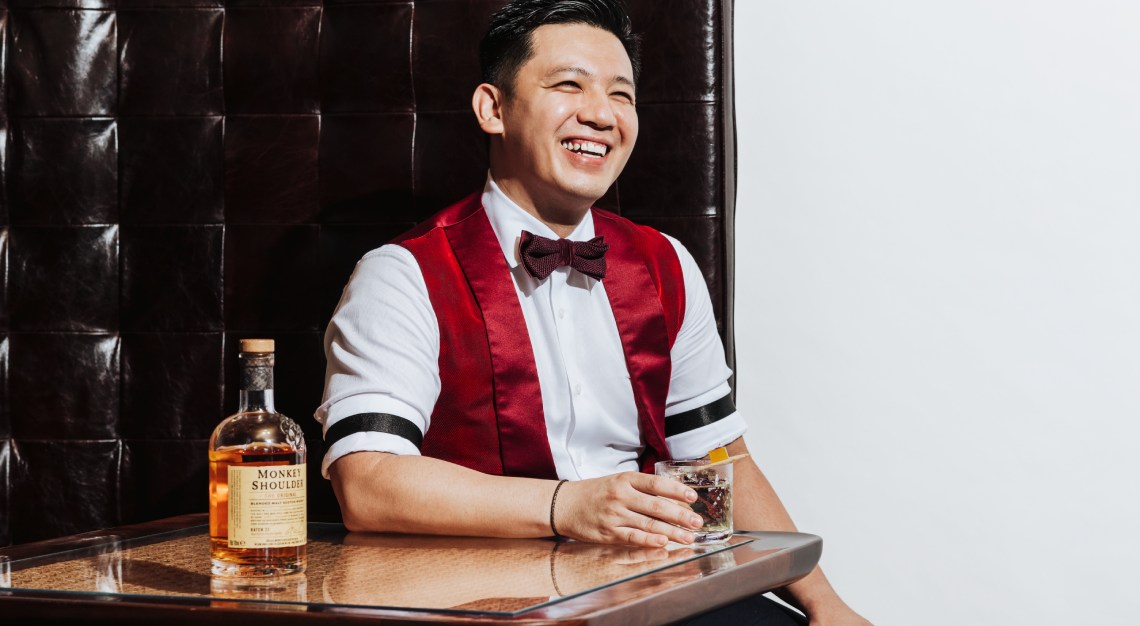 A self-professed 'class clown', Villareal's sociable personality stood him in good stead while he was interning at The Ritz-Carlton, Millenia Singapore with the housekeeping team. Partly an attempt to spice up the monotony of their daily tasks, Villareal made it a point to engage guests he came across in a meaningful manner, remembering their preferences and improving the service where possible. It was then he realised that these were the engagements he enjoyed the most.
Rejoining the housekeeping team following his graduation, Villareal understandably grew restless before long. But things promptly changed after he joined a cocktail competition organised by the hotel; partly for the fun of it, but partly also in the hope that he might find a window of opportunity to do something else.
Villareal won with his rendition of a tropical mojito and both the F&B and beverage directors asked if he would consider joining. And the rest, as they say, is history.
I was curious as to what he thought a good bartender should be. "Thirty per cent making the drinks, 70 per cent providing great service and hospitality," he replies instantly. As far as he was concerned, it's a given that the drinks had to be good. "At the end of the day, there's only one measure of a place: why do you always come back? It's because you feel at home here," he explains.
Even if everything you do is perfect, it's not always possible to match a customer's expectations. But a trip to Republic, as far as Villareal is concerned, is more than just drinks – it's the whole experience. "What they'll remember at the end of the night is how I made them feel."
In his mind, the story behind the cocktail is often never about the cocktail. This laser-like focus on the world beyond the drink is perhaps best exemplified by Helena, a cocktail Villareal created in memory of his recently deceased mother. Featured in an international bartending competition in 2018, it culminated in an emotionally charged moment during his presentation; his father, sister and aunt looking on with pride as he celebrated all that was good about his mother's life.
"Of course I don't want to see people cry. I want to see people having fun and celebrating. But seeing how they were captivated by the story and the cocktail assured me that I did Helena justice," shares Villareal.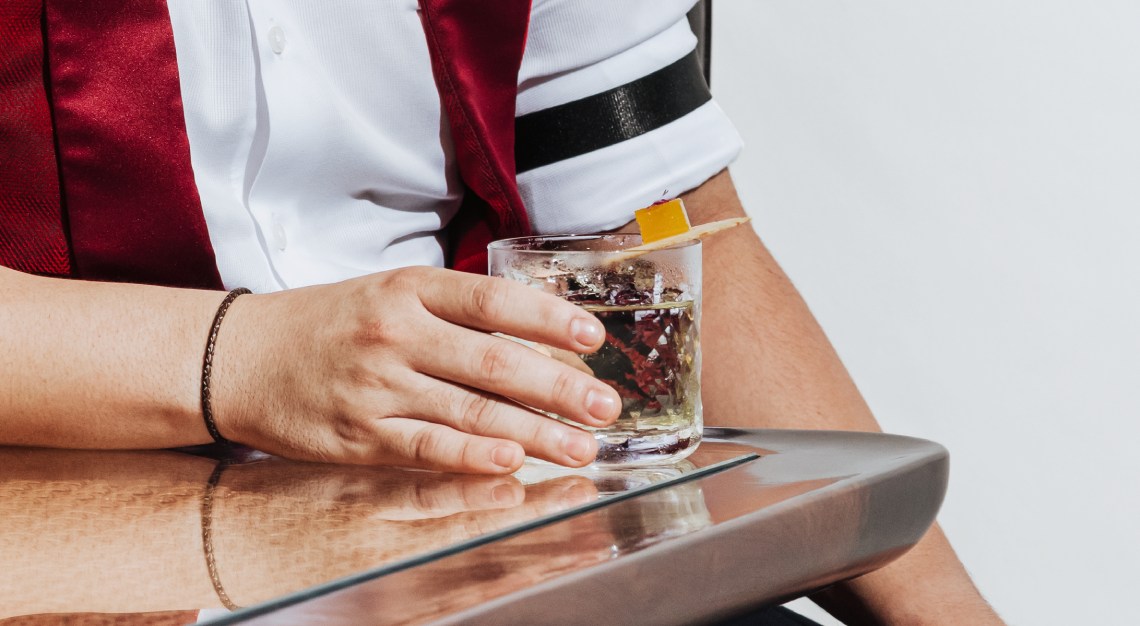 Timeless Beauty
By Jan Martin Villareal, Republic
37.5ml whole milk
60ml Monkey Shoulder Blended Malt Scotch Whisky
30ml tropical cordial (1)
30ml pineapple juice
20ml Earl Grey tea
10ml citric acid solution (2)
Mango passion fruit jelly (3)
Pour the milk in a clean jug and mix the rest in another. Slowly add the latter to the jug with milk. Gently stir until the milk curdles, then set it aside for 15 minutes in the fridge. Slowly strain the liquid, using a cheesecloth or coffee filter. The first few drops will still have some milk curdle in it, so filter it again. Leave it to fully strain in the fridge. Serve it over block ice in a rock glass and garnish with the mango passion fruit jelly.
(1) Tropical Cordial
15ml mango syrup
15ml passion fruit syrup
Mix the two syrups together.
(2) Citric Acid Solution
5g citric acid powder
100ml filtered water
Mix the two until dissolved.
(3) Mango Passion Fruit Jelly
150ml mango juice
100ml passion fruit syrup
2.5g Konnyaku jelly powder
Pour mango juice, passion fruit syrup and Konnyaku jelly powder into a small saucepan. Put it on medium heat to dissolve and activate the jelly powder. Remove the pan from the stove and stir continuously. Pour the liquid into a container and let it set for one hour. Cut into 2cm x 2cm cubes. 
Republic
7 Raffles Avenue
Level 3
The Ritz-Carlton, Millenia Singapore
Singapore 039799
Tel: +65 6337 8888