These new world wineries are really showing off the bold white grape
Written by wine editor Jeff Jenssen and freelance wine writer Mike Desimone
Riesling has made its way around the world from its home in Germany, first heading to neighbouring countries Austria, France and Italy before boarding ships sailing to faraway ports in the new world. While it is not the most popular grape on the planet—trailing among whites behind Chardonnay and Sauvignon Blanc—it is the favourite of many sommeliers and wine industry insiders. They love it for its bold acidity and rich flavours of peach, nectarine, citrus fruit and rose petal. That acidity which helps riesling age for long periods also makes it a great pairing for sushi or seafood crudo or for dishes that combine sweet and spicy elements like General Tso's chicken or fried shrimp with Thai chilli sauce.
Some wine lovers shy away from riesling fearing it may be too sweet, but that depends on the style of riesling you're drinking. Fortunately, it's common to find a sweetness scale on the back label of many rieslings, and terms like late harvest or botrytised will also let you know that there's a high amount of residual sugar in the bottle. Besides, there's a time and a place where you want to reach for a sweet riesling, because it's especially good with creamy desserts and apple or pear tarts, and it's a nice match with strong blue cheese too.
Riesling is grown in just about every winemaking country around the globe. In regions like Napa Valley or Australia's Barossa Valley, producers of high-end red wines also release versions that are bargains compared to their darker hued siblings. Many of these are very small production and hard to get hold of because they sell out so quickly.
We've rounded up a variety of rieslings from California, Australia, Washington and New York that are among the best the New World has to offer.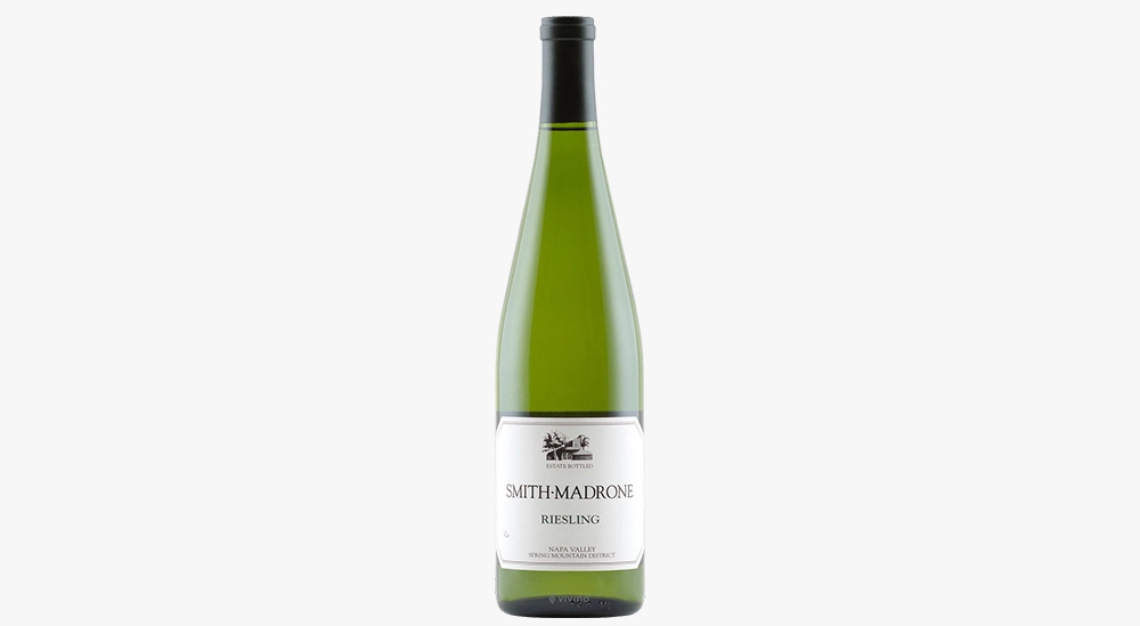 Smith-Madrone 2017 Spring Mountain District Riesling Napa Valley
Aromas of Granny Smith apple, apricot blossom and grapefruit pith draw you in to this intoxicating Napa Valley riesling. The wine made by Charles F. Smith III has flavours of apricot, white peach and lemon zest with a silky, yet waxy, mouthfeel. There is a nice balance of minerality and salinity before the long finish that keeps inviting you in for another sip.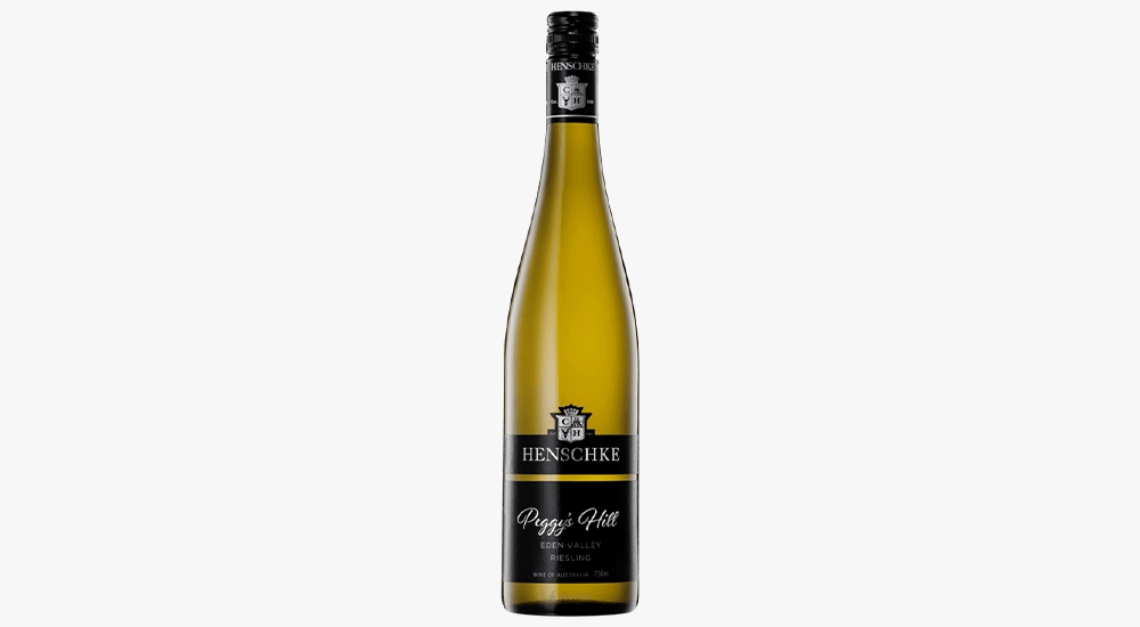 Henschke 2021 Peggy's Hill Eden Valley Australia
Made by one of Australia's premier wine families better known for their highly collectable Hill of Grace red wine, this alluring white wine has intoxicating aromas of tropical fruits, honeysuckle blossom and lemon sorbet. It has flavours of honeydew melon, yellow peach and zesty lemon peel with bracing acidity and a strong backbone of minerality that carry into the long-lasting finish.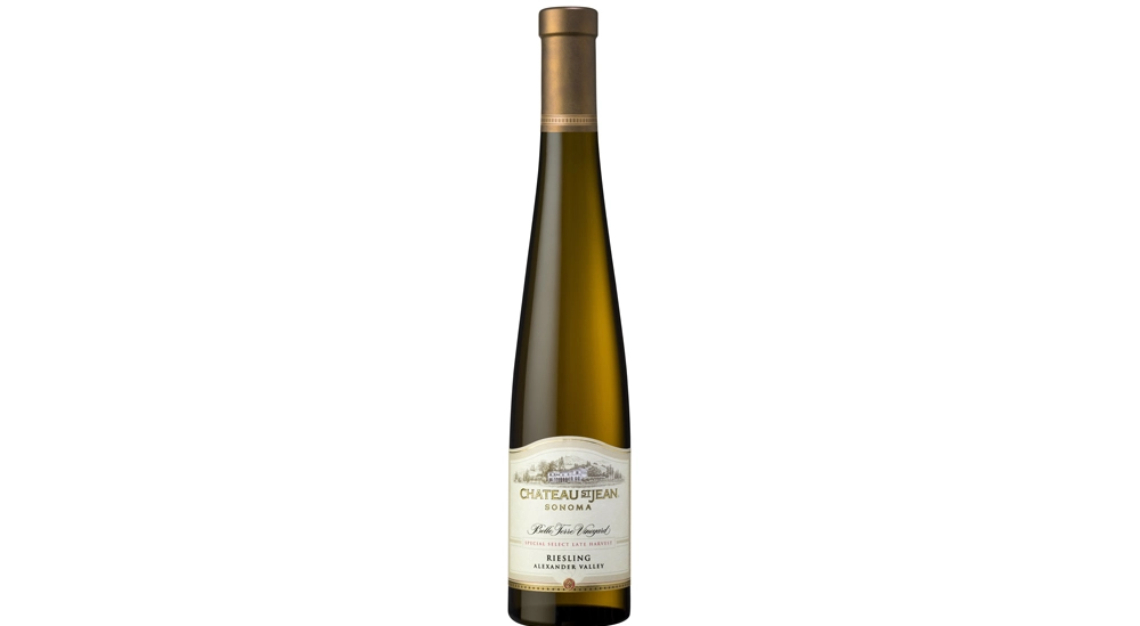 Chateau St. Jean 2017 Late Harvest Riesling Belle Terre Alexander Valley
Grapes for this captivating botrytised sweet wine are grown on the Dick Family's Belle Terre Vineyard located in Alexander Valley on the banks of the Russian River. It has enticing aromas of white peach, lemon zest, honey and dried apricot. It is rich and generous on the palate with ripe fruit flavours, especially apricot, peach, mango and guava. The acidity is well balanced with the sweetness so as not to be cloying at all. A very enjoyable dessert wine.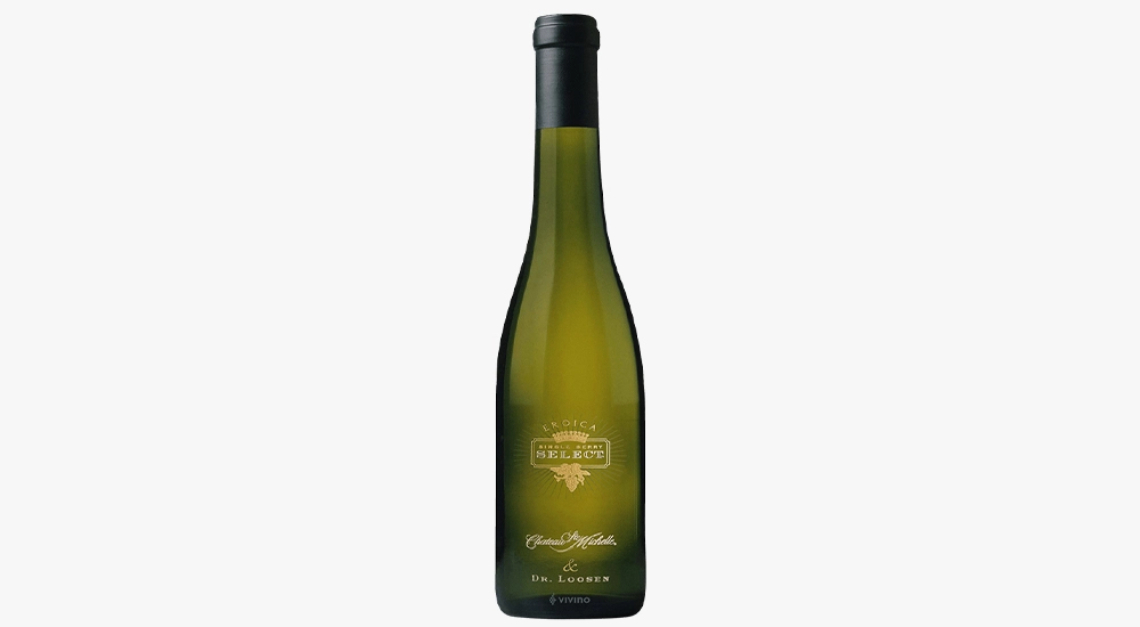 Chateau Ste. Michelle & Dr. Loosen 2007 Eroica Single Berry Select Horse Heaven Hills Washington
This ethereal sweet wine is a joint project by Mosel winemaker Ernst Loosen and Chateau Ste. Michelle winemaker Bob Bertheau. It is made in the Trockenbeerenauslese style, which means the shrivelled grapes have a very high level of sugar. Botrytised grapes harvested from the Horse Heaven Vineyard near the Columbia River remained on the vine for about two months after the dry wine harvest. Expect aromas of acacia honey, honeycomb and candied orange peel with good heft on the palate and flavours of orange blossom, apricot nectar and sweet spices.
Chateau Ste. Michelle x Dr. Loosen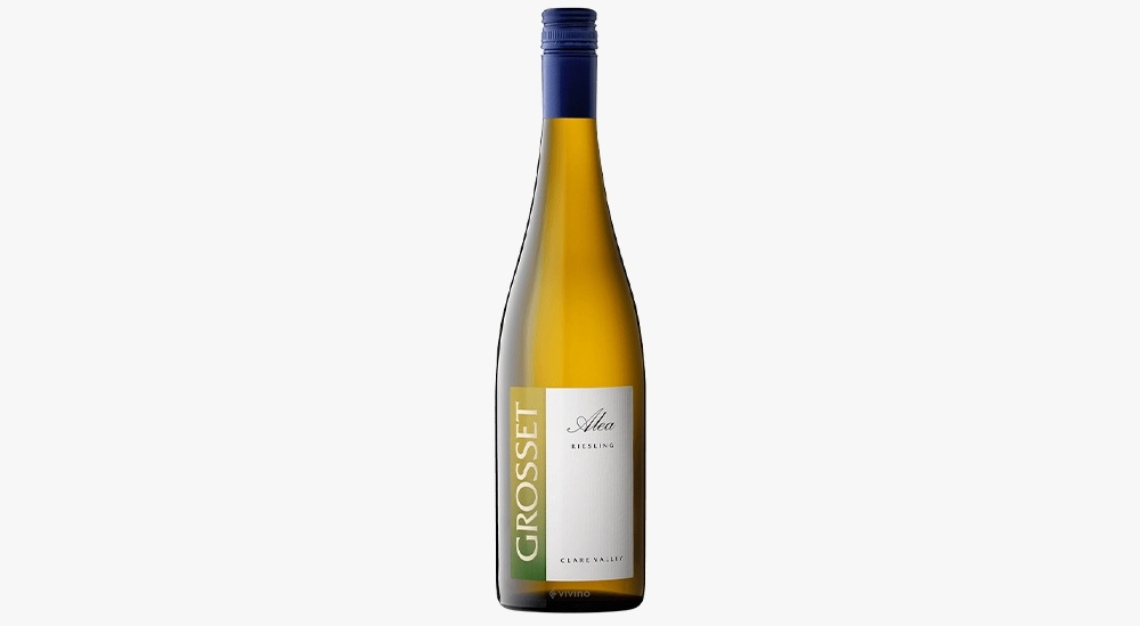 Grosset 2022 Alea Riesling Clare Valley Australia
Grapes for this fascinating riesling are grown in the ACO certified organic Grosset Rockwood Vineyard in Clare Valley, Australia. The wine has aromas of dried savoury herbs, white citrus blossoms and lime zest. It has flavours of tangerine peel, grapefruit pith and lemon zest and a strong current of minerality with a finish that just goes on and on.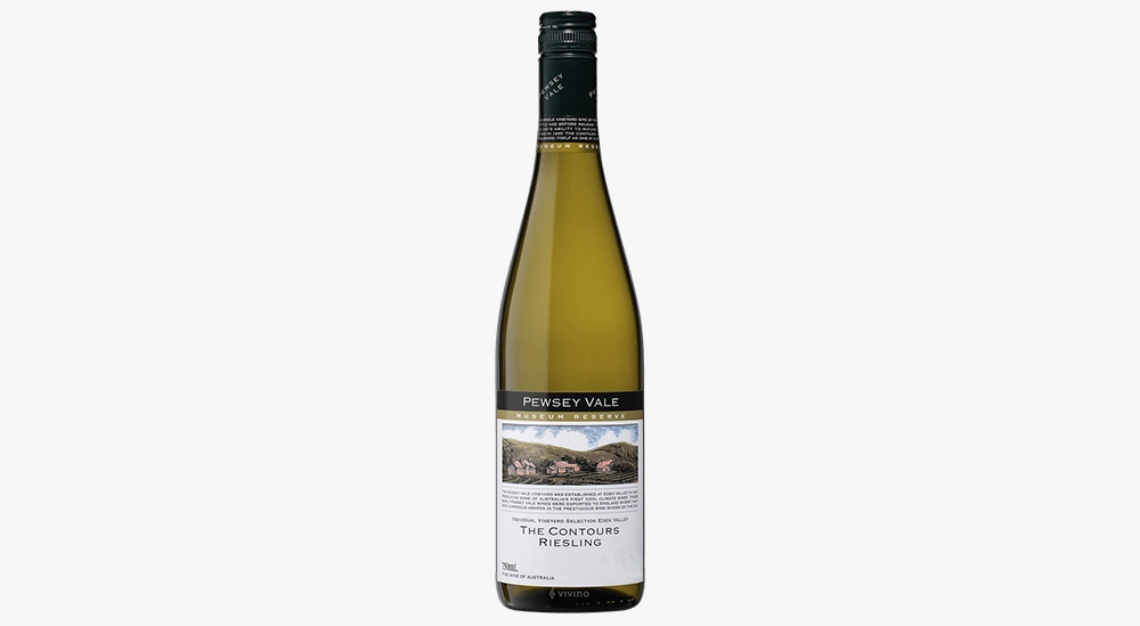 Pewsey Vale 2015 The Contours Museum Reserve Riesling Eden Valley Australia
This luscious single vineyard riesling comes from 50-year-old vines grown in Eden Valley, Australia. It has aromas of citrus blossoms, lemon zest and sea air and is soft, yet dry upon entry into the mouth. There are flavours of lemon and lime zest, grapefruit pith, dried savoury herbs and freshly picked white peach with a strong vein of minerality and pronounced salinity in the finish.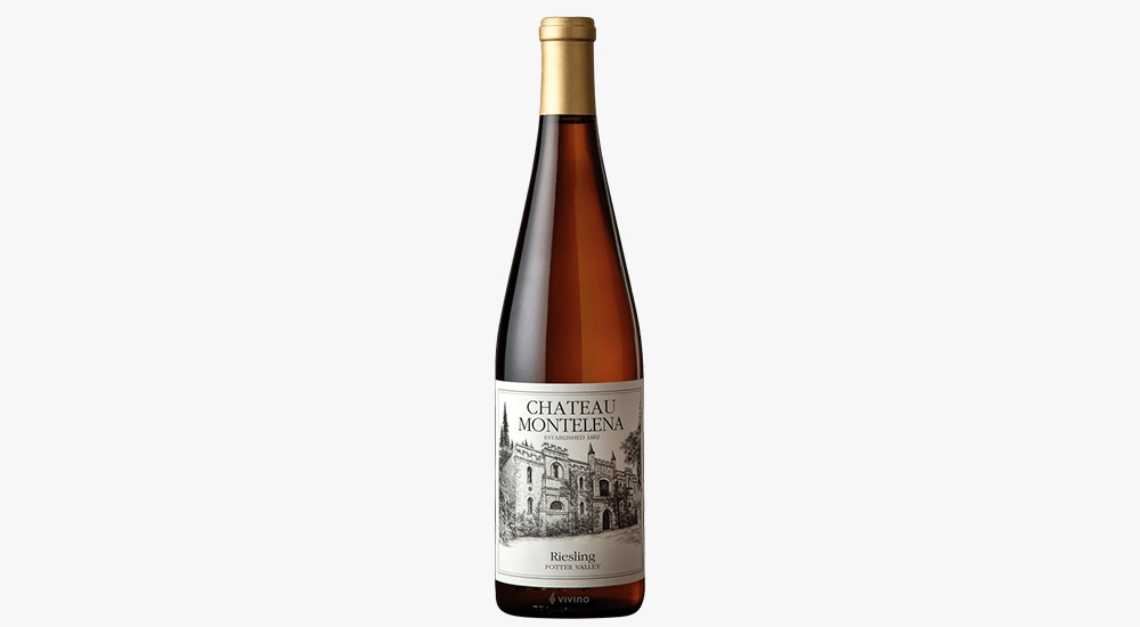 Chateau Montelena 2021 Riesling Potter Valley California
Made by Chateau Montelena—famous for their 1976 award in the Judgement of Paris—this delectable wine offers a hint of sweetness in the bouquet, yet it is made in a dry style and has aromas of orange zest, Anjou pear and white flowers. There are flavours of tangerine and mandarin with a hint of lemon-lime in the palate and a crisp, clean finish.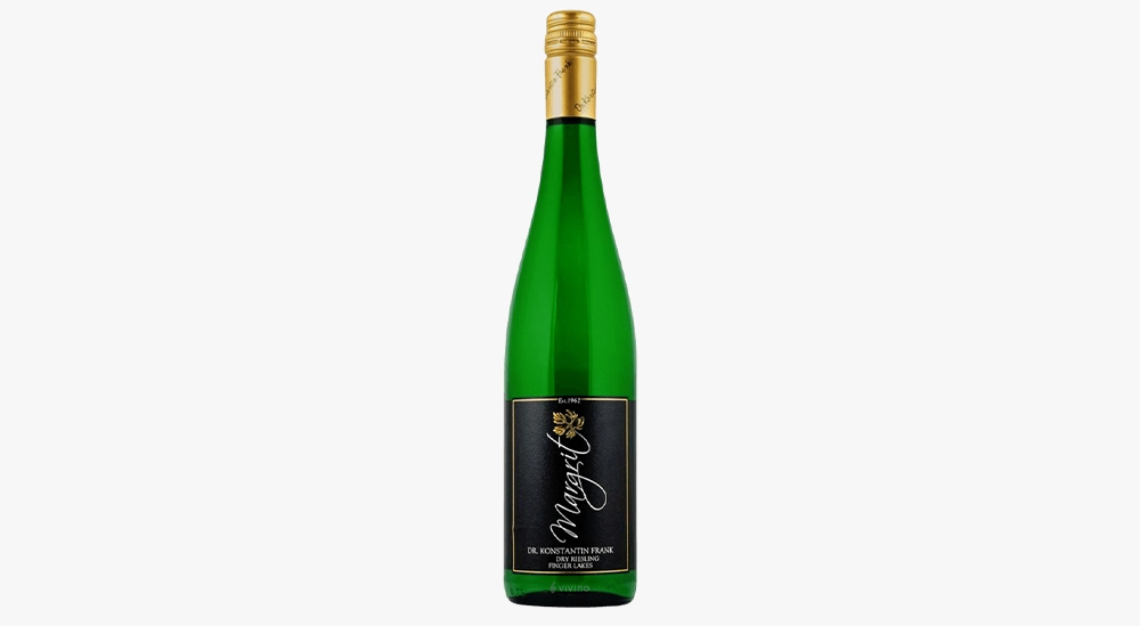 Dr. Konstantin Frank 2019 Margrit Dry Riesling Finger Lakes New York
Dr. Frank is one of the pioneer wine makers in New York's Finger Lakes region. Grapes for this engaging dry riesling are grown on a single plot in the winery's Seneca estate vineyards. It is named for Willy Frank's wife, Margrit, and has aromas of mandarin orange, tangerine and grapefruit rind. There are flavours of candied orange peel and lemon zest with sensations of wet river rocks and shale in the mid-palate. It has great body and balanced acidity.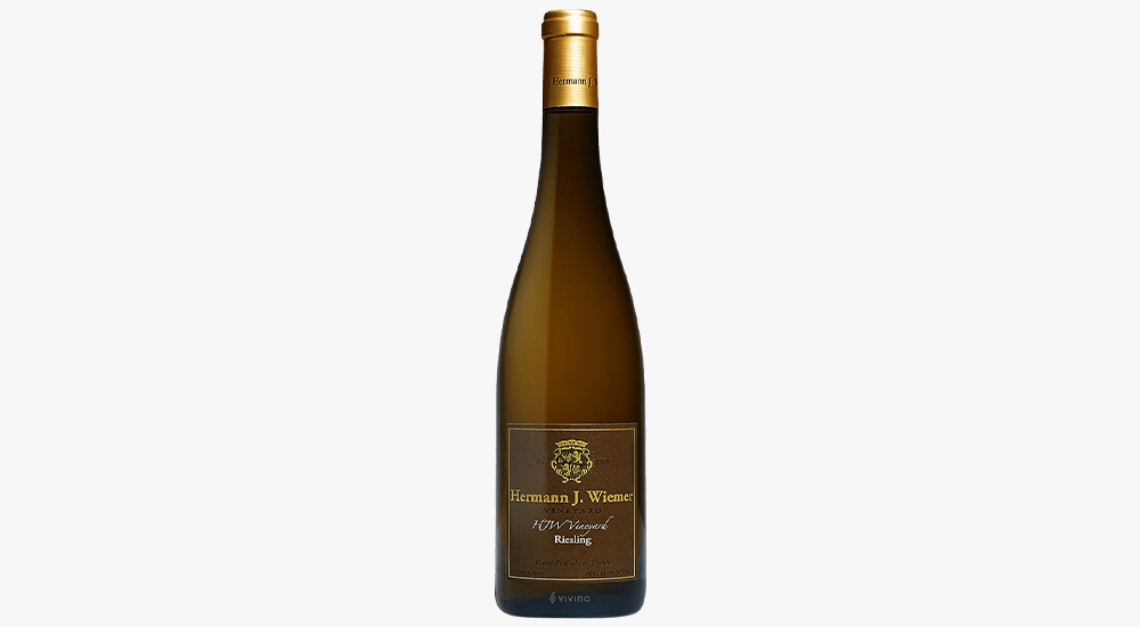 Hermann J. Wiemer Vineyard 2019 HJW Bio Riesling Finger Lakes New York
Grapes for this tasty riesling were grown and harvested according to the Biodynamic calendar. The wine is whole cluster pressed and allowed to undergo wild fermentation. There is no fining or filtering, and the wine is aged half in large oak barrels and half in stainless steel. It has aromas of tangerine, Valencia orange peel and grapefruit rind and offers lively lemon-lime flavours with balanced acidity and great mouthfeel.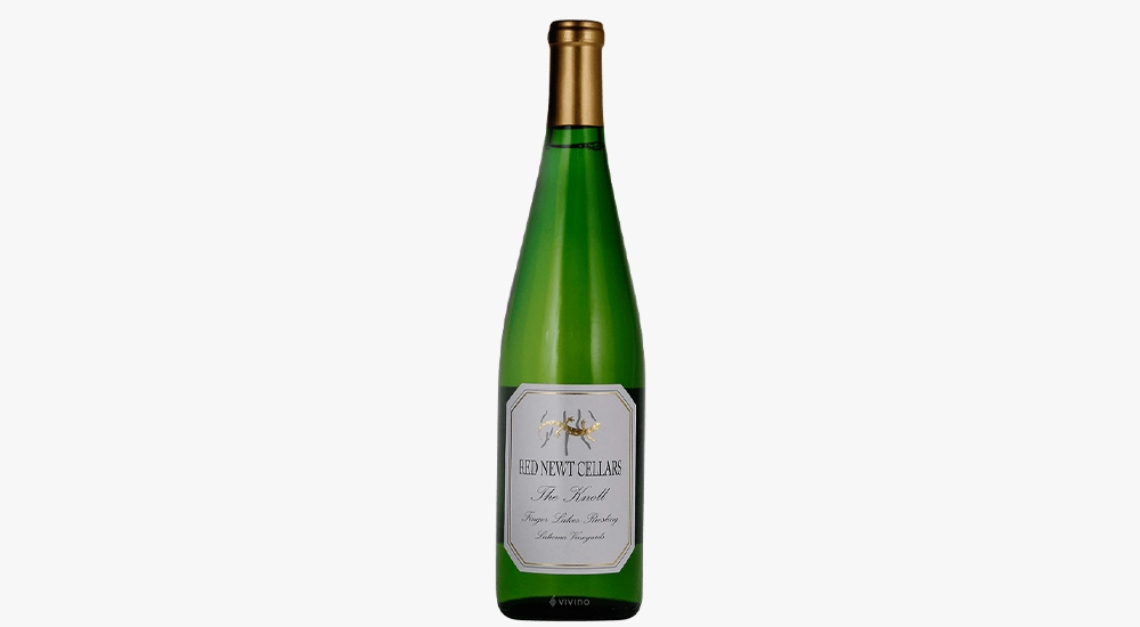 Red Newt Cellars 2018 The Knoll Riesling Finger Lakes New York
This dry Finger Lakes riesling is produced with grapes from The Knoll, a block in the Lahoma Vineyard on the west bank of Seneca Lake. It has aromas of lemon blossom, lime zest and orange peel. In the mouth there are flavours of lemon zest, grapefruit juice and candied tangerine peel with bracing acidity and excellent minerality that are evident on the post palate.
This article was first published on Robb Report USA