These items will make anyone golf-obsessed smile.
There's a briskness in the air. The sun is setting sooner. And the leaves have turned into a cacophony of colours. It's fall, and this change in seasons invariably means that avid golfers, including yours truly, are enjoying our last rounds before winter rears its ugly head and relegates us to indoor golf simulators.
The drop in temperatures also means that the holidays are right around the corner. Some may be booking flights to warmer locales such as Arizona, Florida, or the Caribbean in order to continue playing, but most are weathering the frost, eagerly waiting for the day when they can wear their favourite polo and tee up under clear skies. With this downtown, they're most likely looking to upgrade and restock their golf kit. But beat them to the punch with the best golf gifts. Surprise them with the top ball markers, motorised caddies, and other tools needed to play the sport with élan. You can also get them other trinkets and golf memorabilia to add their collection.
As golf continues to grow in popularity amongst the masses, everyone from casual players looking to break 100 to data-driven diehards striving to shave off a stroke or two in order to finally break par will be requesting the best golf gifts for the holidays.
While they've probably started sharing their must-haves with you already—which very well may include some of the below items—here's a list that'll sure to delight both pro golfers and novices alike.
Best Rangefinder
Bushnell Tour V6 Rangefinder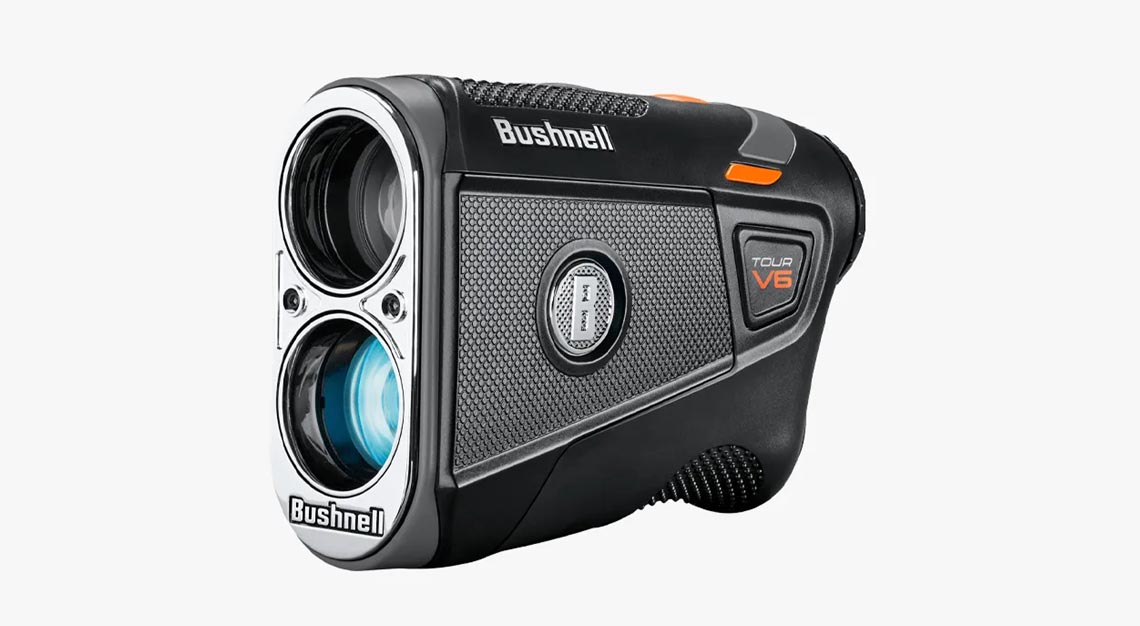 Golf is hard, so any advantage you can get on the course can go a long way to help them go low. That's where the Bushnell Tour V6 Rangefinder comes in. Featuring new and improved electronics, this rangefinder from one of the most trusted brands in golf accessories, takes accuracy to the next level by flashing a red ring when you lock onto the flag, giving them greater confidence when going for the green. The Tour V6 is being heralded as "the most accurate, consistent, and longest ranging Tour series laser Bushnell Golf has ever released."
Best golf shirt
Peter Millar Journeyman polo shirt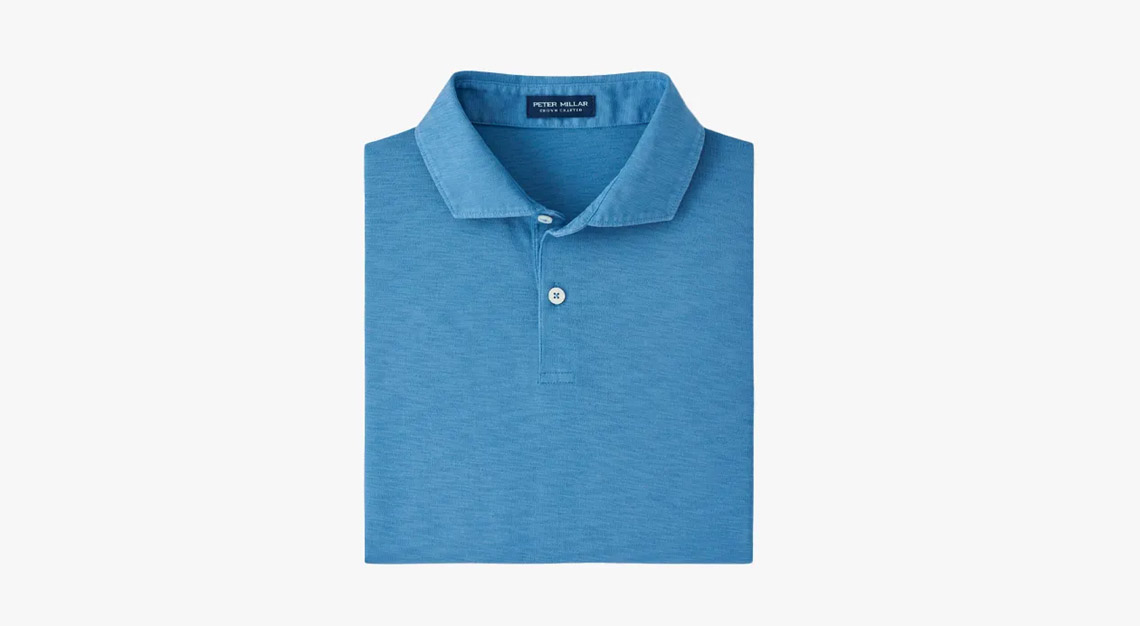 Peter Millar's Journeyman short sleeve polo is made from 100 percent pure pima cotton, offering wearers as much comfort as it does style. It's definitely both athletic and fashionable. Available in more than 10 colours, from blue frost to sunflower and misty rose, this style features slub texture for that lived-in casual feel—perfect for pairing with comfortable khakis on the course or jeans and loafers off it.
Best for making a mark
Personalised golf balls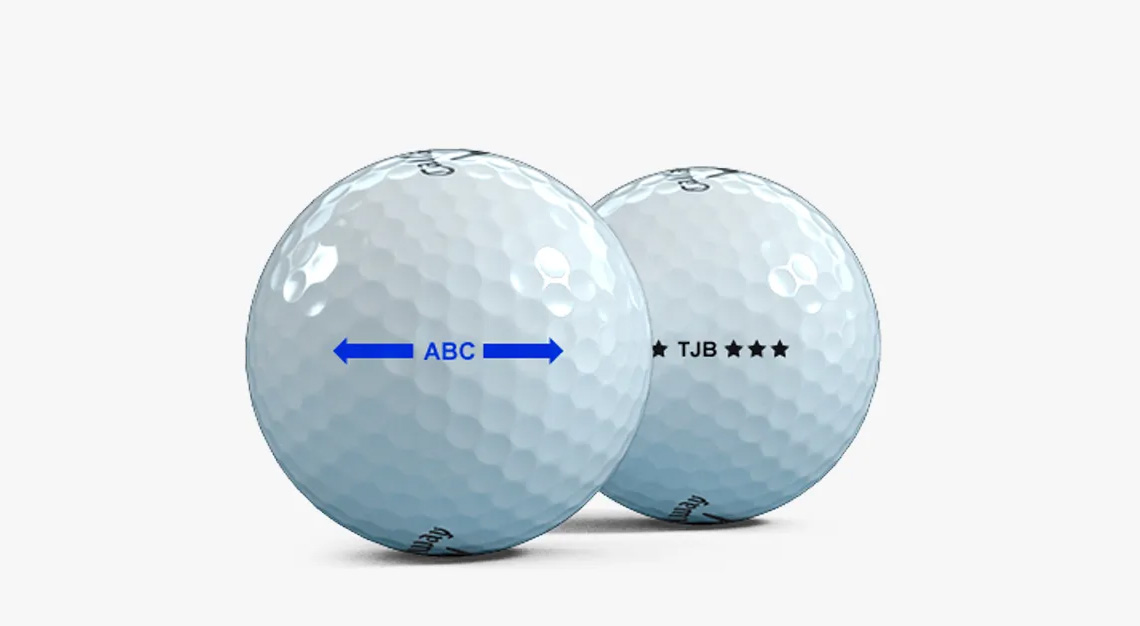 Golf is a game of personalisation and customisation, whether it's individual swing style, head covers, ball markers, outfits, or more. Golf balls are equally as customisable. So what better way to celebrate the scratch or novice golfer in your life than a monogrammed pack with their name, face, or favourite sports team on them? Plus, it helps identify whose ball is whose on the course.
Best golf subscription box
Mullybox premium golf subscription box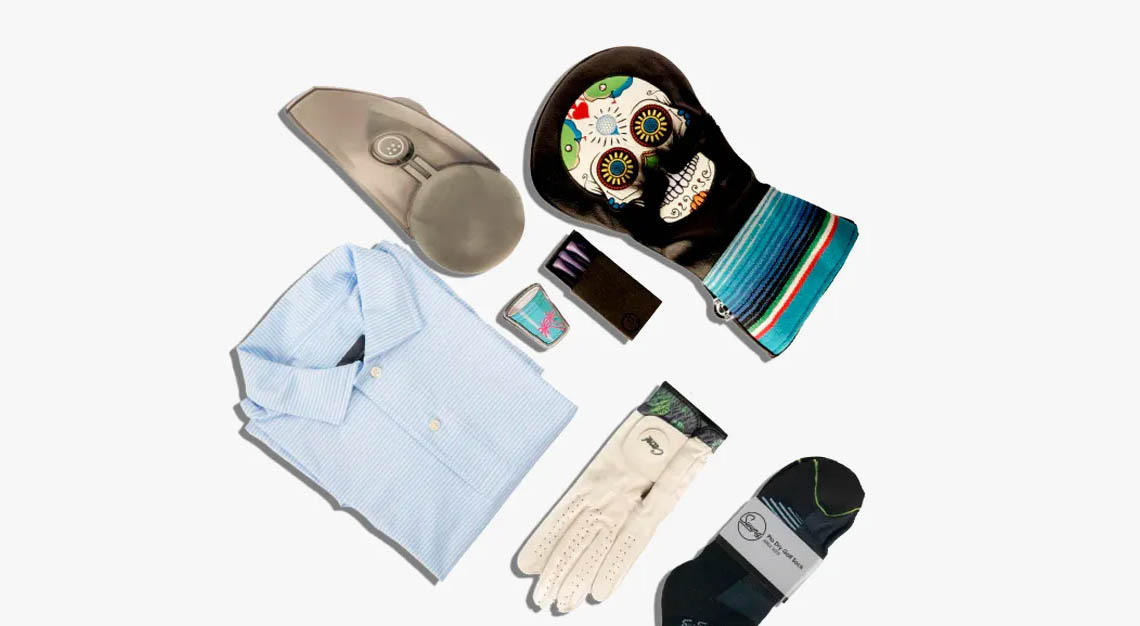 The golfer in your life might get their toilet paper, dog food, and meal prep via weekly or monthly subscriptions in the mail, so why not golf gear, too? Mullybox delivers curated golf essentials, clothes, and accessories right to their door so all they have to do is worry about improving their game. Every three months they'll receive a dozen balls along with five to seven accessories, including headcovers, club brushes, polos, and hats. It's a service that brings the pro shop directly to them.
Best for grillmasters
Poligo golf club-style grille accessories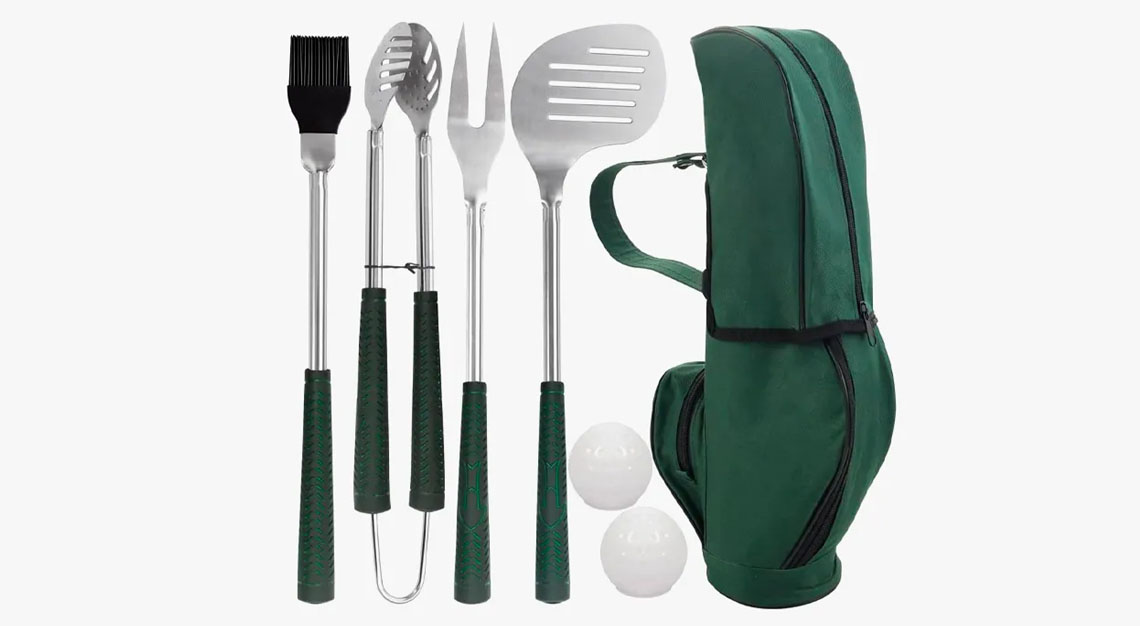 Similar to golf, grilling is a skill that requires preparation, patience, and practise. While the skills learnt won't necessarily translate from your backyard BBQ to the links (or vice versa), this stainless-steel seven-piece set that comes in a mini golf bag is perfect for the golfer at heart who is trying to heat things up on the grill and the greens.
Best for diving into data
Full Swing Kit Launch Monitor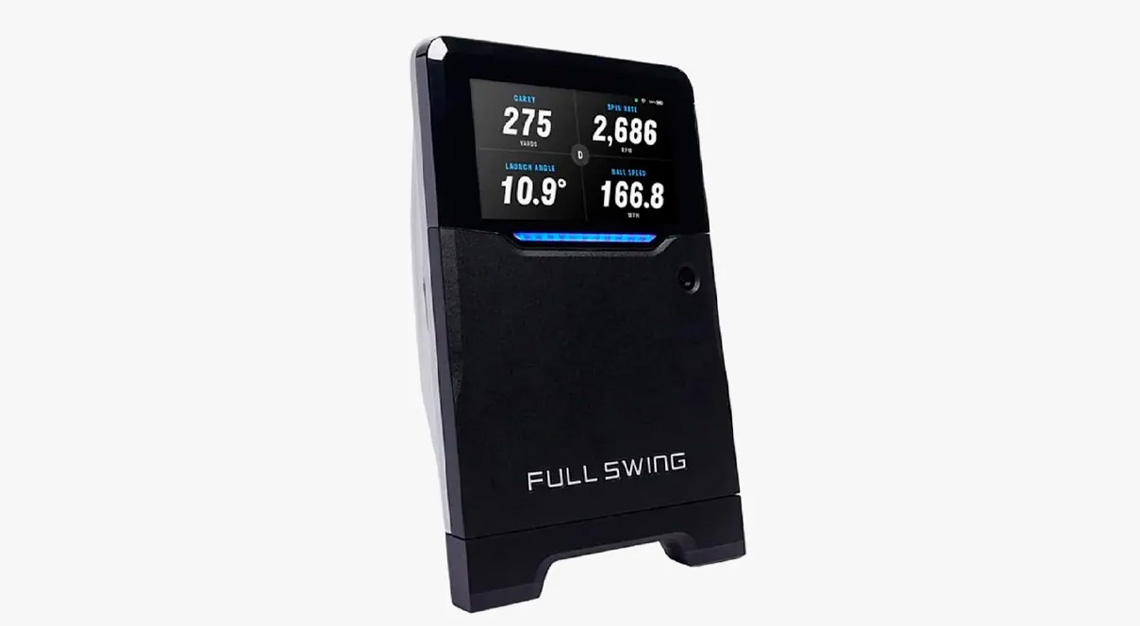 Long gone are the days of going to the driving range and estimating how far you hit the ball based on how close it landed to a stationary target at varied distances. With the Full Swing Kit Launch Monitor, they can leverage Tour-like technology and insights to determine 16 points of radar-powered club and ball data,including swing speed, spin rate, carry distance, and launch angle. Trusted by Tiger Woods and Jon Rahm, this portable launch monitor also features 1080p HD video from a built-in camera, which can be connected to your iPhone, iPad, Apple Watch, and AirPods.
Best for golf parties
The Wine Savant golf decanter set
Whether they're watching the Masters or regaling their buddies about their successes on the golf course, they can sit back and enjoy their favourite spirit in style with this set from the Wine Savant. Featuring an 850 millilitres glass decanter in the shape of a golf club and four glasses with a golf ball pattern at the base, this package is perfect for your favourite golfer. Cheers!
Best for golf travel
Sun Mountain ClubGlider Meridian golf travel bag
Travelling with golf clubs can be scary, especially if they've seen some of the horror stories on social media of damaged drivers and broken bags. Ease their worries—and their arms—with the Sun Mountain ClubGlider Meridian travel bag. It's not only made of ballistic nylon to protect clubs, but it also features a retractable extra set of wheels that makes transportation a breeze.
Best for putting at home
Puttr Smart Putting Green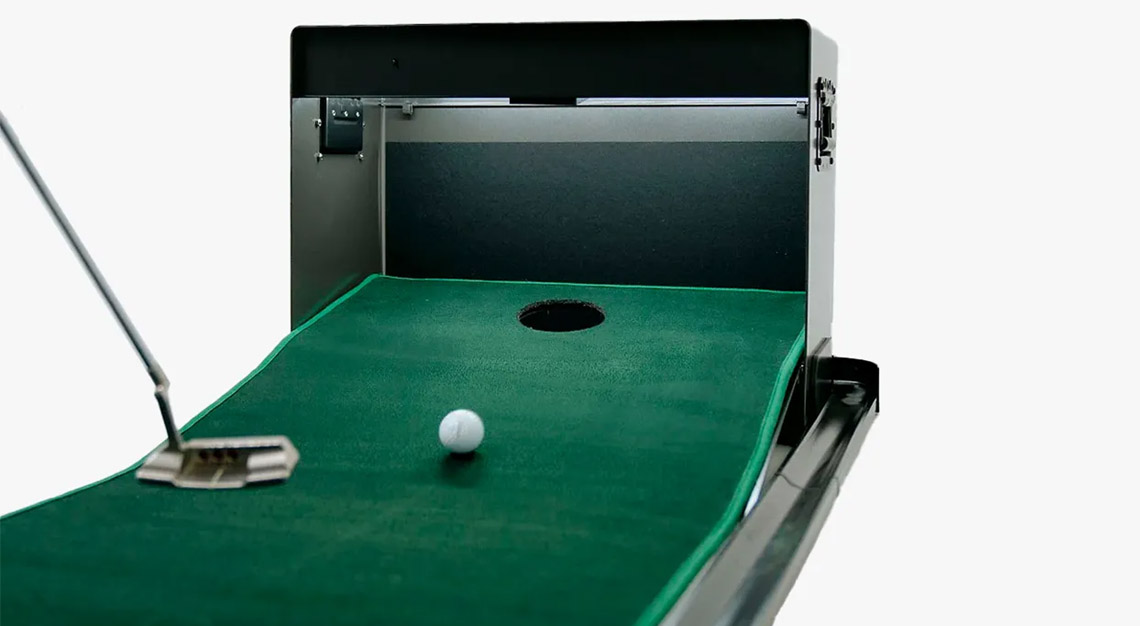 Featuring AI-driven insights, captivating drills, and online gameplay, the traditional indoor putting mat of yesteryear has been improved for 2023 and beyond with the Puttr Smart Putting Green. Featuring 27 tees between 0.9 to 3.4 metres with varying breaks from all distances that roll at an 11 stimpmeter, this product is poised to help you take their game to the next level thanks to video analysis, interactivity, and a plethora of data.
Best for recovery
Hyperice Hypervolt Go 2 massage gun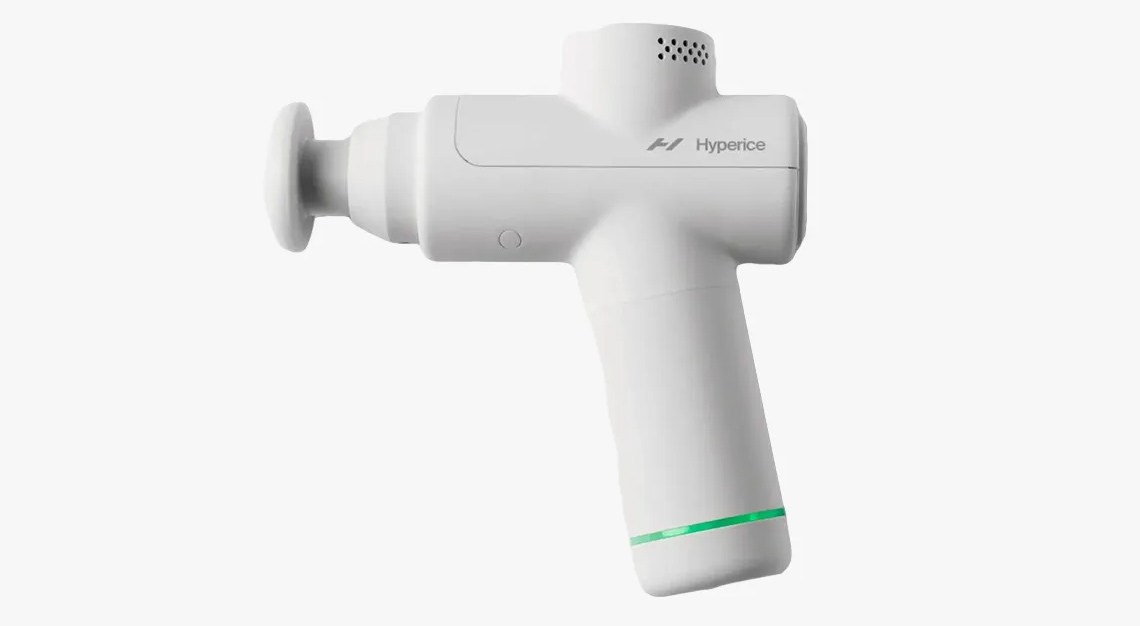 Lightweight and versatile, the Hyperice Hypervolt Go 2 is a handy percussive massage gun that can provide relief before, during, and after a round by loosening muscles knots, massaging away stress and tension, and targeting fatigue. Attach the recently released heated head attachment for even more relief and more pressure. Since 2020, Hyperice has been the official recovery device of the PGA Tour, so if the world's best players trust its products, they should, too.
Best luxury golf pants
KJUS Ike slim-fit tapered stretch-shell golf trousers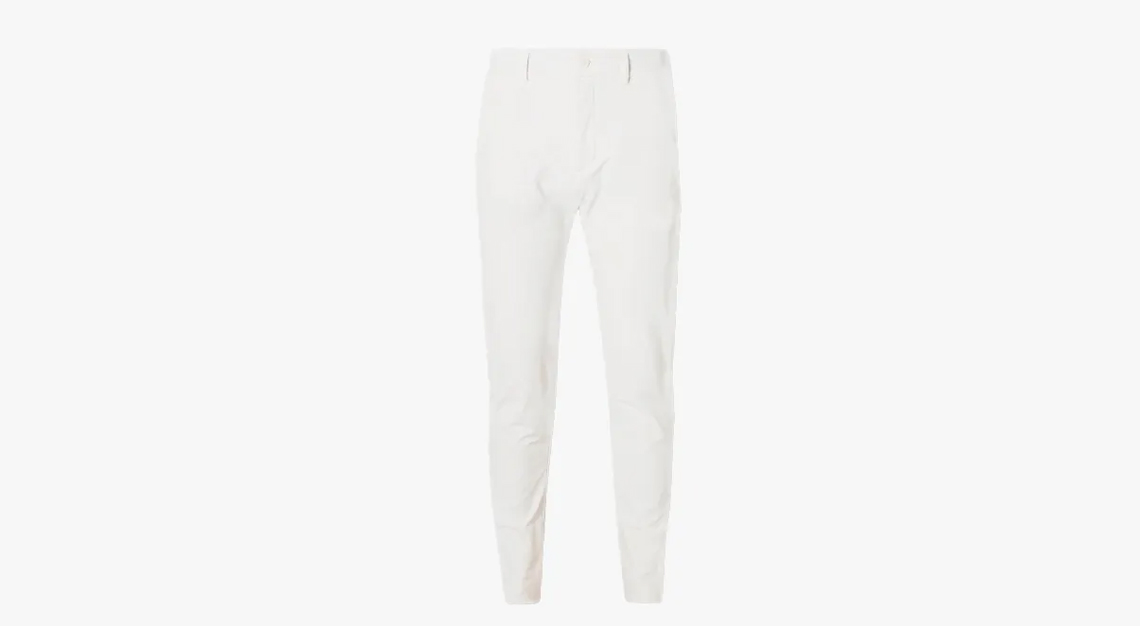 Coming in at the top end of the cost spectrum is the KJUS Iver golf trousers. Ideal for warmer days, these pants are cut slim—so be sure to order a size up—from lightweight, breathable stretch-twill that not only helps wick away moisture but also dries quickly and doesn't hinder your movement. Chino-style pockets hold all of your golf essentials, while an elasticated waistband lined with silicone keeps your shirt neatly tucked.
Best golf drinking game
Foster & Rye putt and shot mini golf drinking game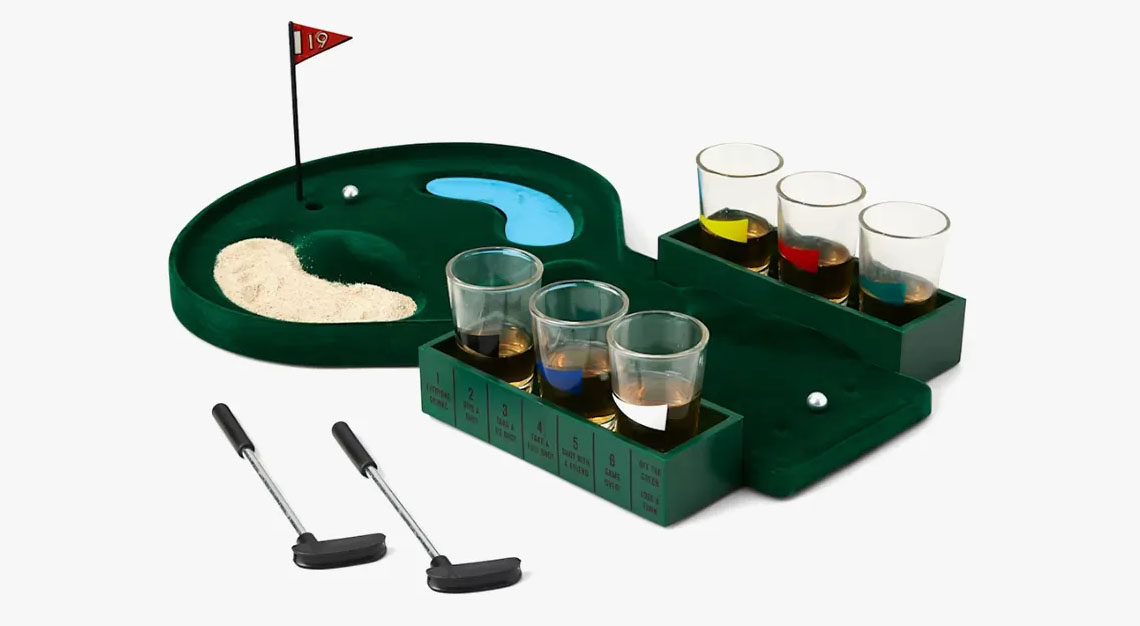 If they're not confident enough in their golf game for a putting contest on the course, the golfer in your life can show off how they can handle liquor with this cool and quirky drinking game from Foster & Rye. It's also a package that raises the stakes for golf enthusiasts and diehards alike. A little swing juice never hurts, right?
Best golf memorabilia
Fanatics Jack Nicklaus autographed 2005 Masters Flag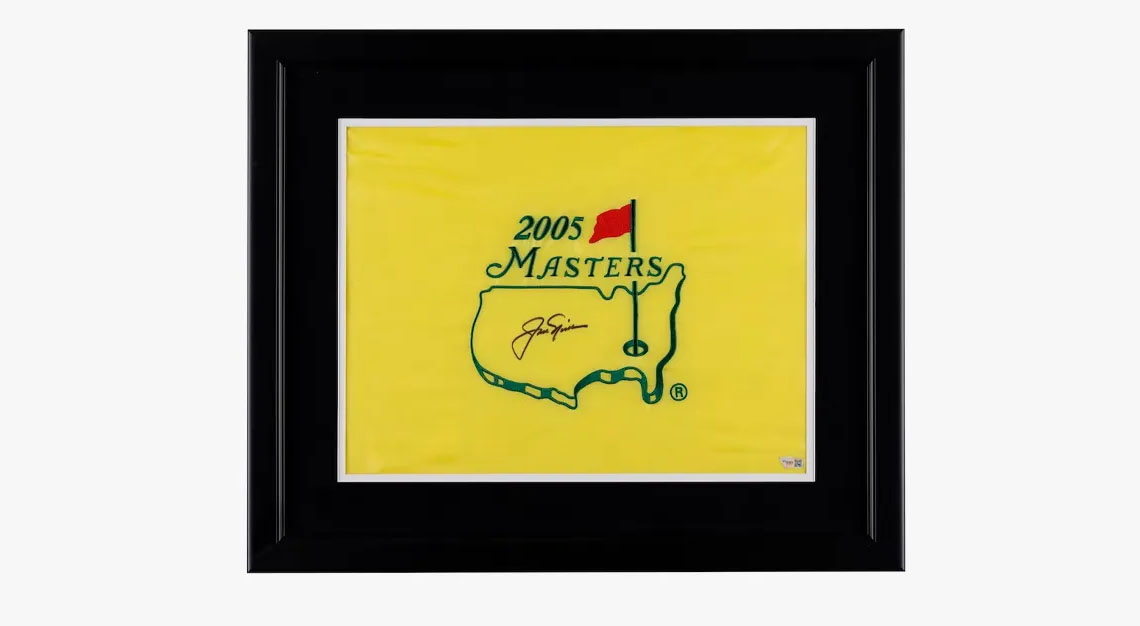 A marquee piece of memorabilia for any golf fan, this authentic Jack Nicklaus autographed 2005 Masters flag not only features a hand-signed signature from the Golden Bear, whose record 18 major championships still set the bar in professional golf, but is also encased in bold suede matting, perfect for proudly displaying in a home or office. Officially licenced by Fanatics, each frame is individually numbered and comes with a tamper-evident hologram to prove its authenticity.
Best for displaying memories
Clubhouse collection executive ball cabinet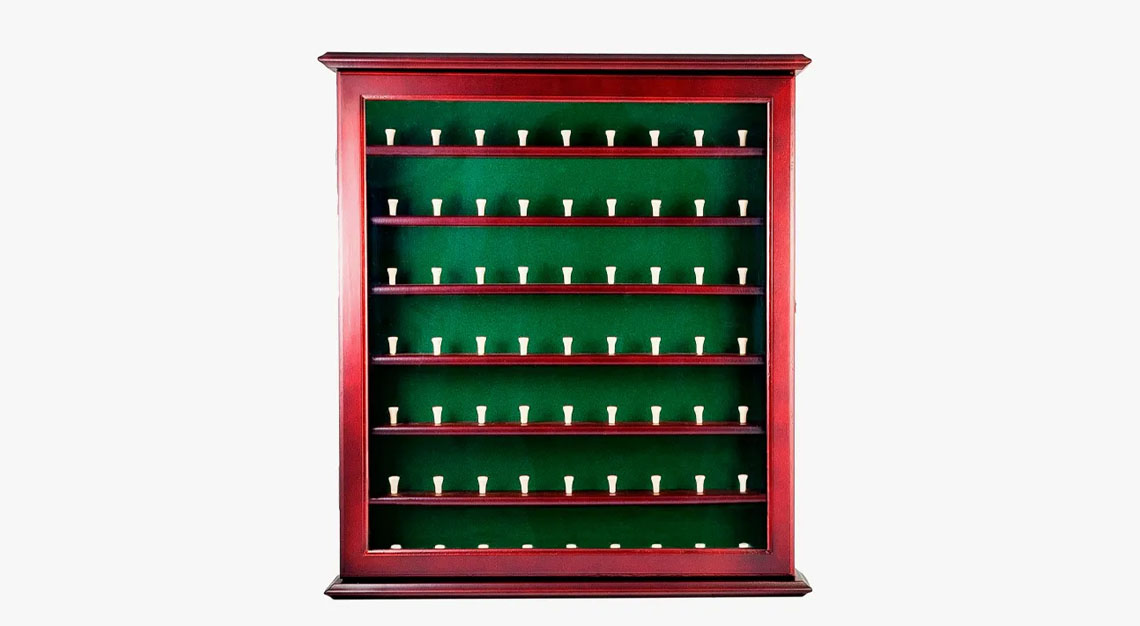 Like amassing postcards or magnets from various vacation spots, golfers are avid collectors of course-specific items, especially golf balls. Now they can proudly display their hole-in-ones and game-winning puts with this sleek case, which holds up to 63 balls. Available in mahogany, it's a piece that'll highlight all their memories on the green.
Best luxury golf bag
Louis Vuitton monogrammed golf bag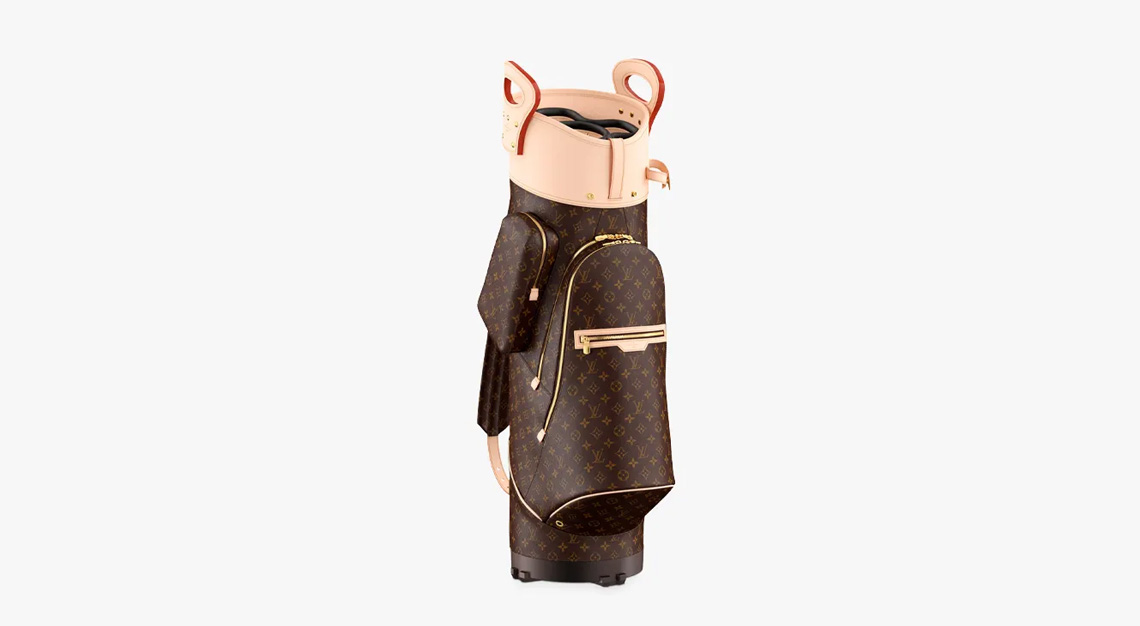 There's some pretty unique golf bags on the market—and then there's the one from Louis Vuitton. Featuring a monogram coated canvas, textile and microfiber lining, cowhide-leather trimming, and gold-colour hardware, this made-to-order bag holds a full set of 13 clubs, oozing style and sophistication on and off the course. DJ Khaled has one, so why can't your favourite golfer?
Best for golf scholars
Framed golf patent art prints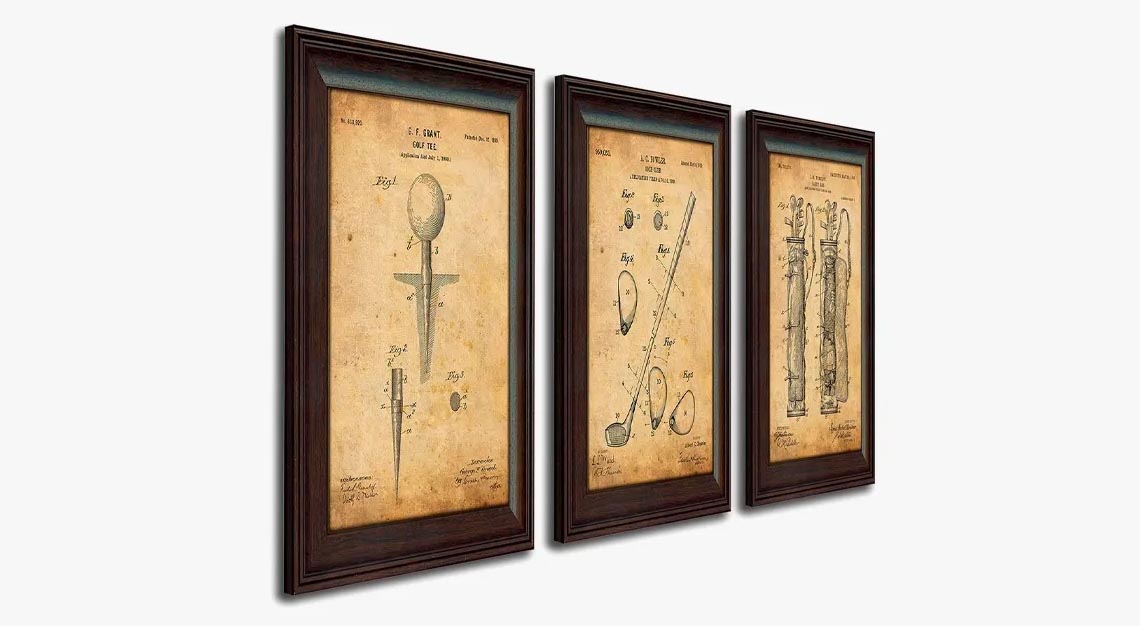 Based on the original patents for golf bags, balls, and tees, these framed art prints make the perfect gift for the golf historian and scholar in your life. Each print is 36 by 43 centimetres in size and is framed under glass to preserve its longevity.
Best golf bling
Crystamas Swarovski golf ball of bling decor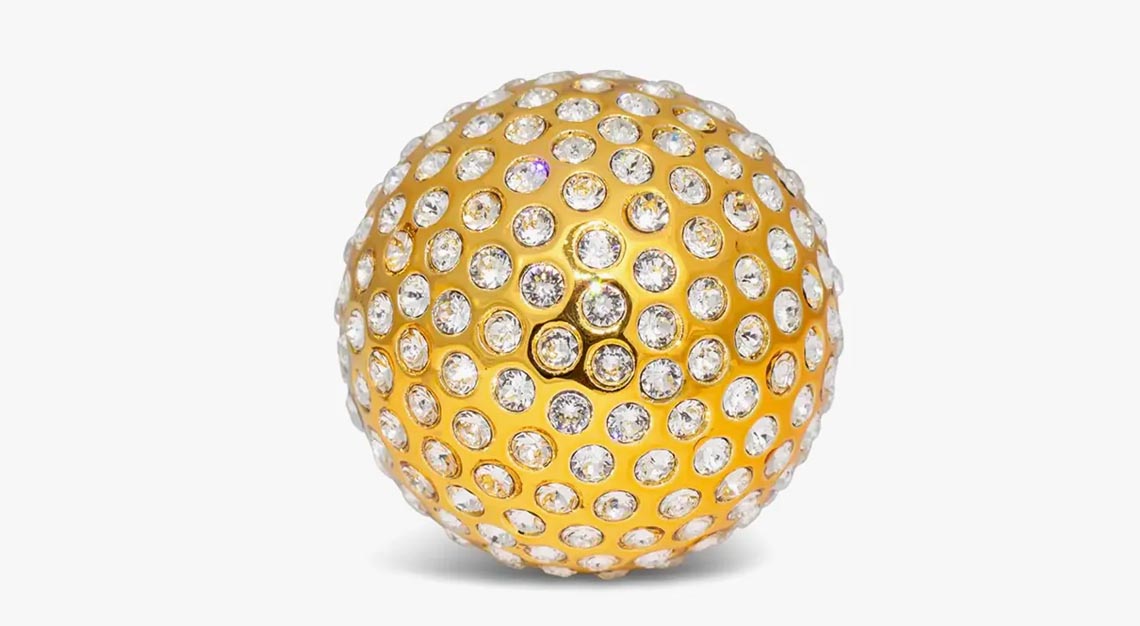 Perfect for the home or office, the Crystamas Swarovski golf ball is an eye-catching collectable that will surely appeal to magpies. Made of gold and platinum, the ornament, which is slightly larger than an actual golf ball, is hand-set in the finest Austrian crystals. It's something to be admired and not played with.
Best for Happy Gilmore fans
ReadyGolf Hockey Stick Putter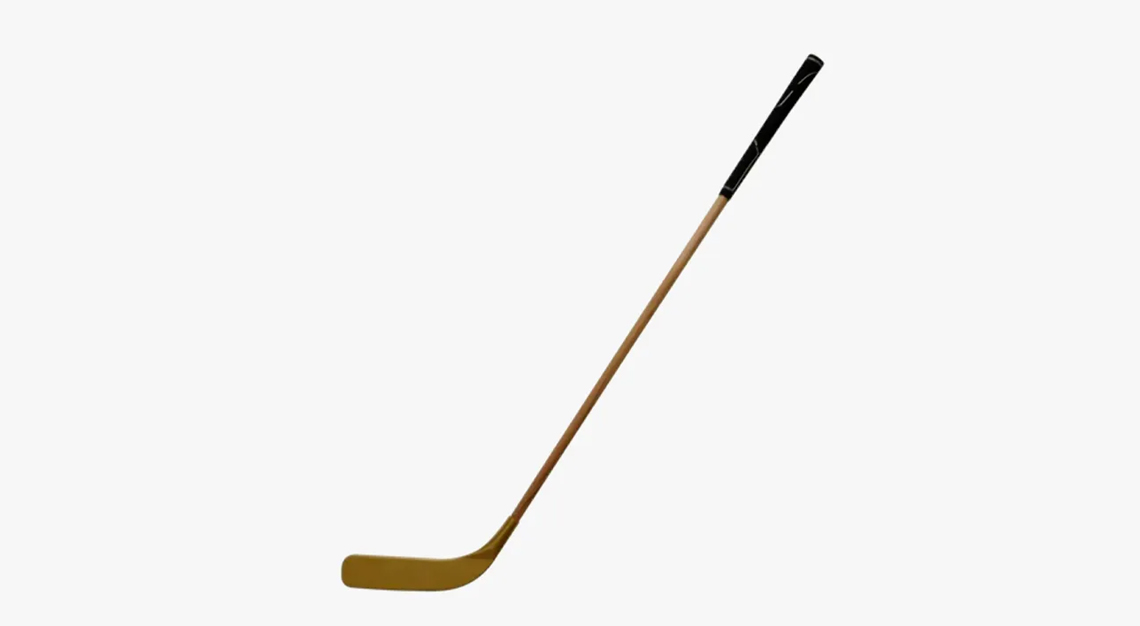 Just taaaaap it in. Just give it a little tappy tap, tap, taparoo. Paying homage to the classic cult comedy Happy Gilmore, the ReadyGolf Hockey Stick Putter features an aluminium alloy blade with a matte bronze finish and steel shaft with wood grain detail. Designed to swing side-saddle with a split grip, this putter features a milled texture insert on both sides, so it can be used by both right or left handers. Don't forget: It's all in the hips.
Best electric golf caddie
Motocaddy M7 motorised electric golf caddie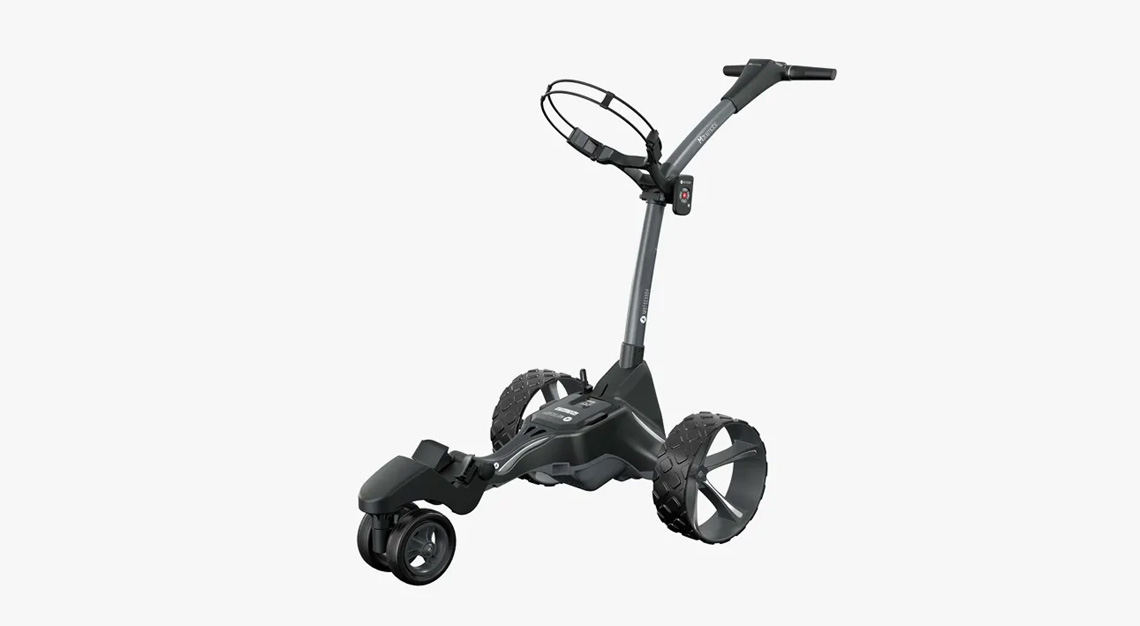 Walking a golf course can be physically taxing, especially if they're lugging a heavy bag on their shoulders or even transporting clubs in a traditional pushcart. Thanks to advancements in technology, now they can move their clubs effortlessly with the push of a button with the Motocaddy M7 golf caddie. Known for its stability control, this motorised device features a battery life that'll last 36 holes, along with automatic downhill control technology that'll allow them to steer in any direction at nine speeds.
Best for watching the PGA Tour
ESPN+ membership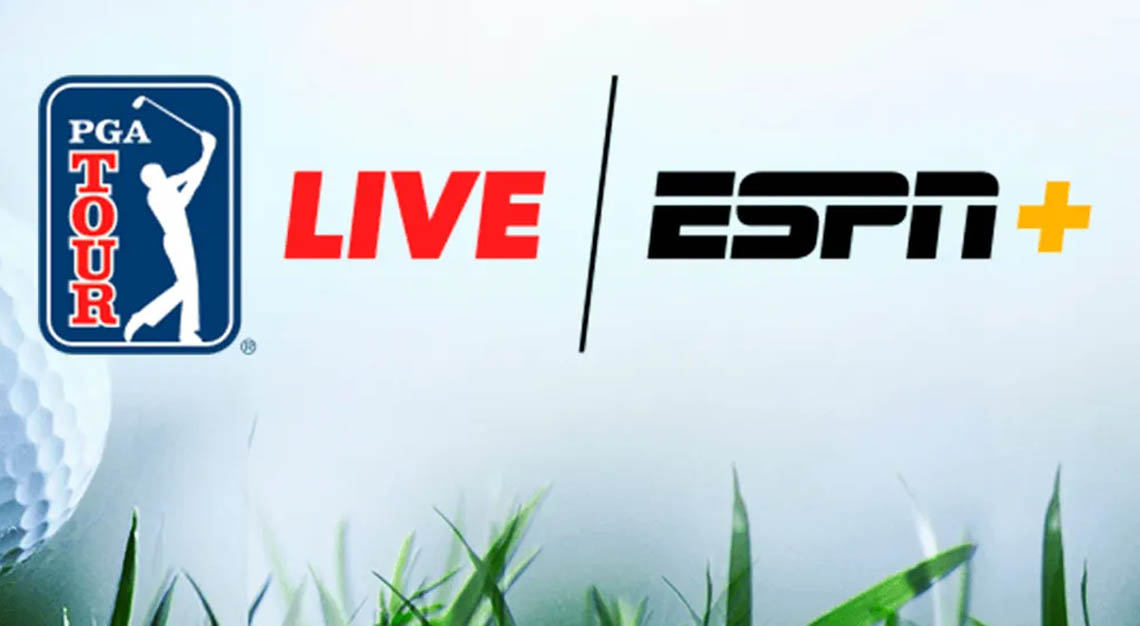 Featuring more than 4,300 live and exclusive hours from 35 tournaments—including 13 of the PGA Tour's signature events and at least 28 tournaments with four full days of coverage and four simultaneous live feeds each day—PGA Tour Live on ESPN+ is part of the Tour's nine-year domestic media rights portfolio. This means they won't miss any of the action with a yearly subscription.
Best golf watch
Garmin Approach S70 golf watch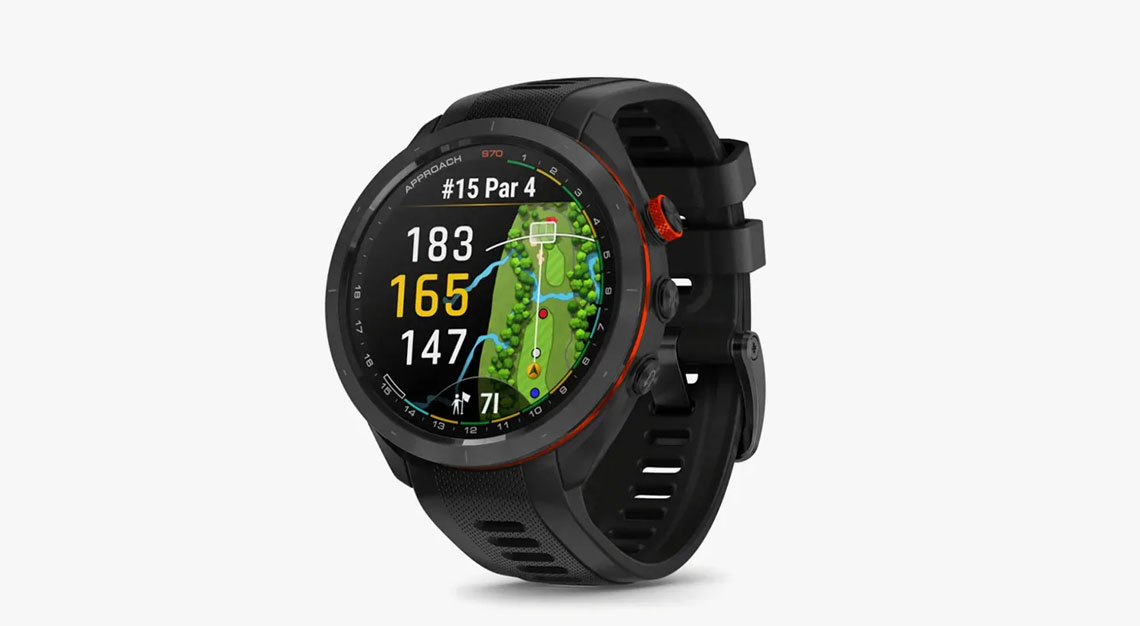 Built with a bigger screen, brighter display, and longer battery life, the Garmin Approach S70 GPS is basically a personal caddie on a wrist. Featuring more than 43,000 preloaded full-colour course view maps, the watch automatically downloads up-to-date maps for a given course, keeps track of scores, and offers recommendations on wind and elevation based on swing data. It holds a charge of up to 16 days in smartwatch mode and runs up to 20 hours in GPS mode.
Best for backyard competition
GoSports BattleChip Versus Golf game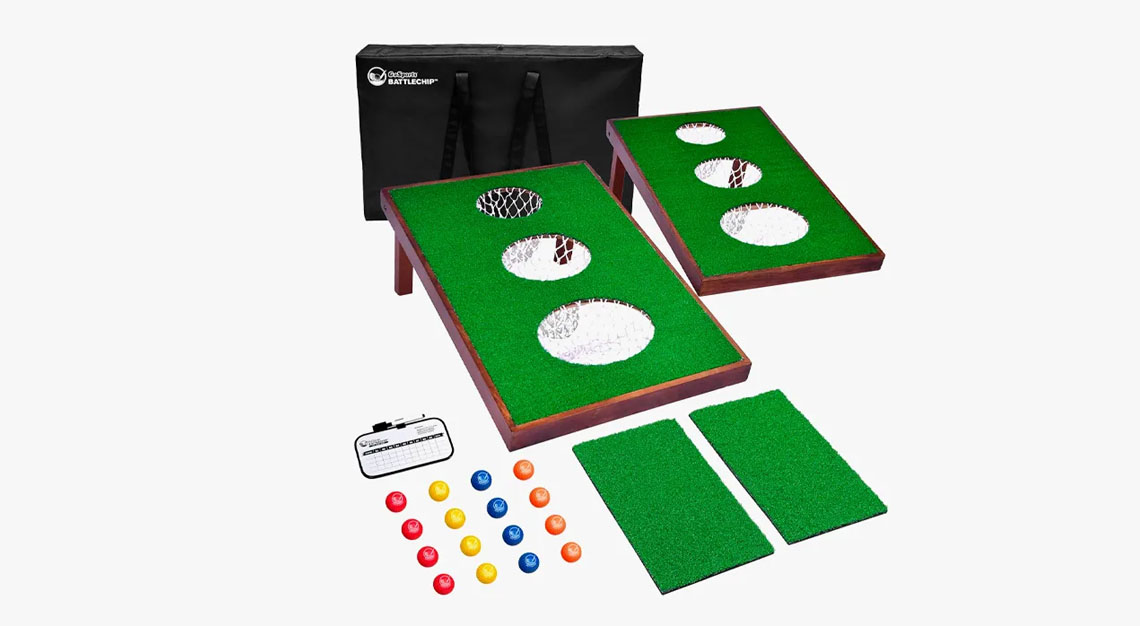 If golf and cornhole had a baby, it would be this game from GoSports. Rather than tossing bean bags into a target, they can showcase their short-game skills by chipping foam balls into three targets of varying sizes to score the most points. All they have to do is bring their favourite wedge.
Best for novice golfers
Topgolf gift card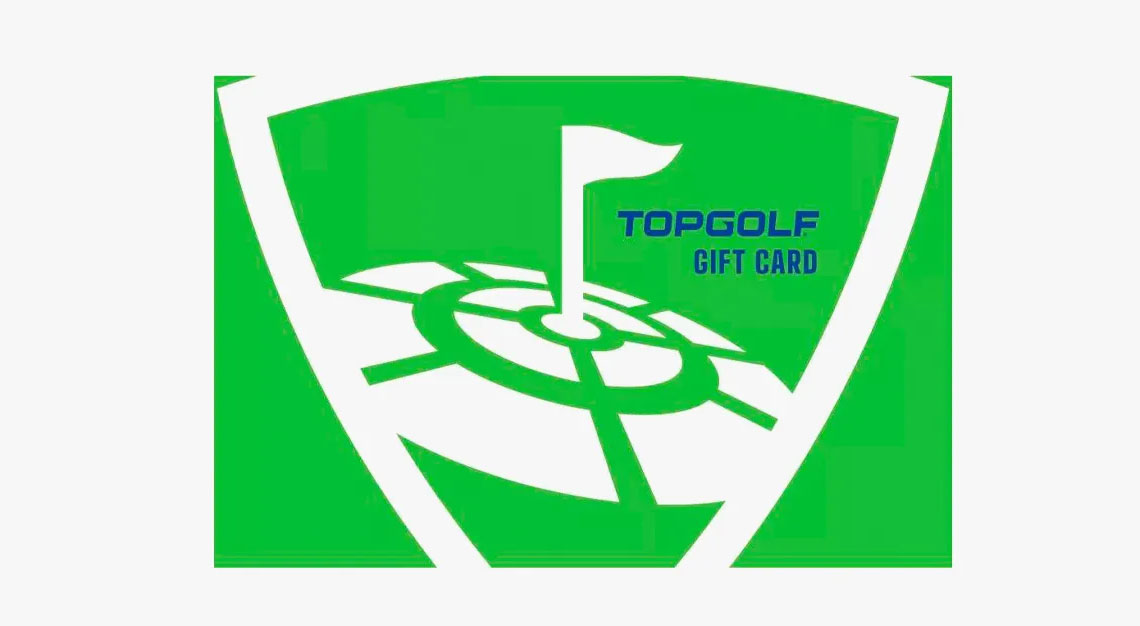 Golf can be costly, intimidating, and time consuming. That's why Topgolf was created—to bring the game to the masses through technology-supported entertainment. Honestly, who doesn't want to aim for brightly coloured targets or play Angry Birds while enjoying cheesy macaroni bites, burgers, beers, and injectable doughnut holes? Golf is a game. It should be fun. And Topogolf is a destination that really endorses these sentiments.
Best for playing golf in winter
Five Iron membership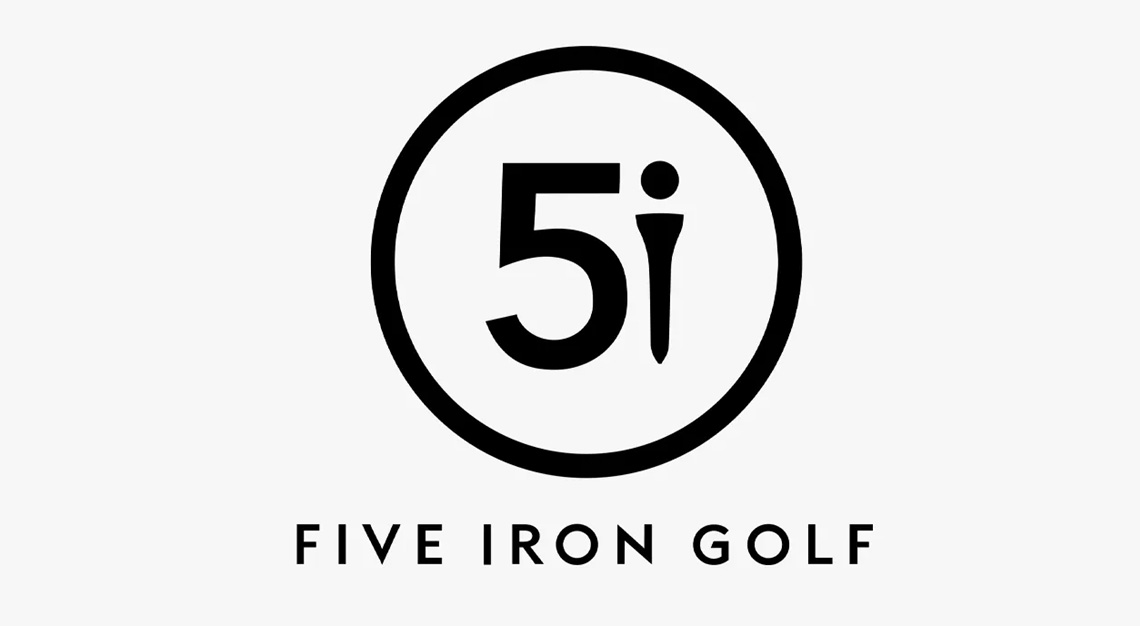 Winter is coming. For many, that means golf is paused until the snow thaws—unless you travel to warmer locales or play indoors. To help stay sharp regardless of whatever Mother Nature brings, Five Iron offers a unique indoor urban golf experience with plenty of virtual courses and games, complemented with a ton of data via Trackman launch monitors to improve their game.
Best golf shoes
Payntr X 002 LE spikeless golf shoes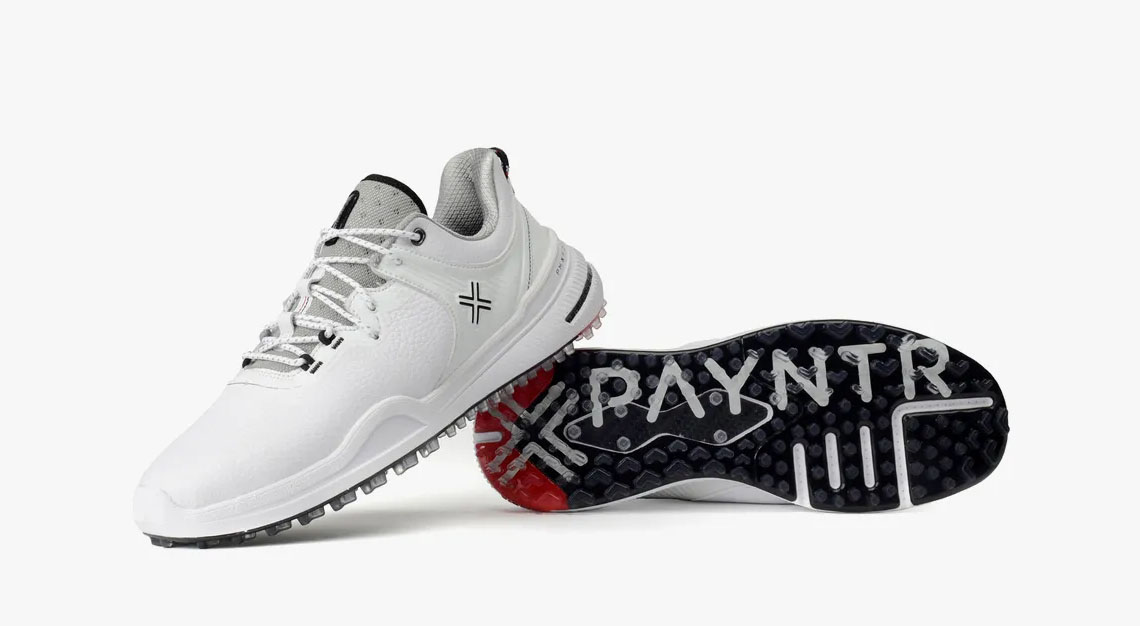 British brand Payntr has its roots in cricket, but the company recently unveiled its first golf shoes. Its top of the line model, the X 002 LE, is equipped with a moulded ortholite foodbed that maintains the shoe's comfort, fit, and cushioning from first wearing to last round. The water-resistant shoe also features a graphite propulsion plate that improves how golfers interact and gain power and energy from turf interaction. Don't overlook the brand's golf gloves, either. They're among the best-fitting examples on the market.
Best golf sunglasses
Ray-Ban gold aviator sunglasses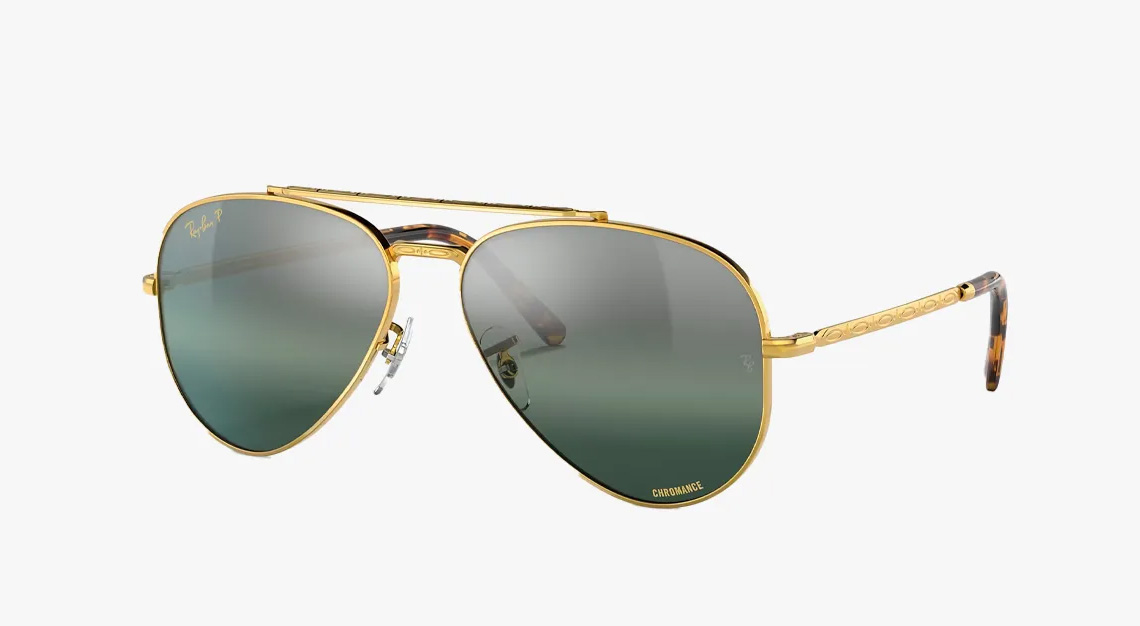 Sure, the majority of sunglasses worn on the golf course are sporty or athletic in nature, but who ever said style with an edge was out of place on the fairways and greens? If that mantra rings true for the avid golfer on your list, consider picking them up a pair of Ray-Ban's new aviators—shades that bring a fresh makeover to that classic style, circa 1937. Offered in a range of colour combinations, the reborn sunglasses are equipped with Chromance crystal lenses and feature engraved frames and a double bridge. Now, in your quest to swing like McIlroy, you'll look like Maverick, which we think is pretty cool.
Best speakers for golf
Bushnell Wingman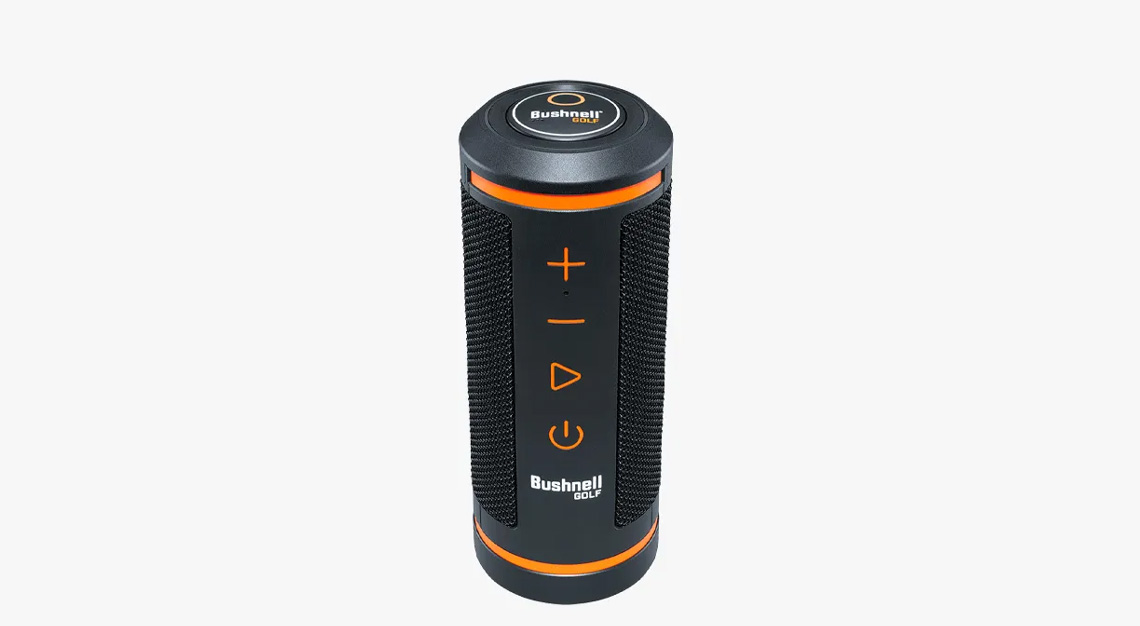 If the avid golfer on your shopping list takes a casual approach to the game and enjoys playing a round while a soundtrack of his or her favourite tunes plays continuously in the background, then the Bushnell Golf Wingman is a can't-miss gift. The Wingman is a GPS-aided, distance-measuring device that doubles as a portable Bluetooth speaker. Through app connectivity, it can play your tunes and also audibly provides accurate distances to the front, middle and backs of greens at more than 36,000 courses. A rechargeable lithium ion battery powers the Wingman for up to 10 hours, not to mention other devices through the device's built-in USB port.
Best golf club set
Stix Perform Series 14 club set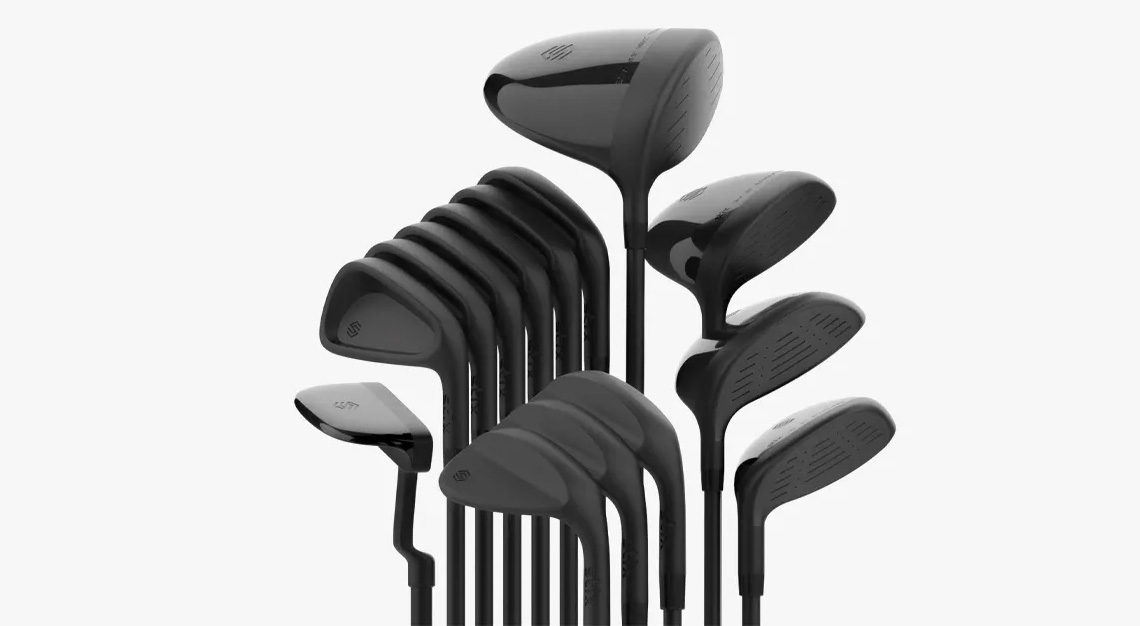 When you're first learning to play, buying clubs that are sold as a complete set is an efficient way to check the equipment box without investing too much. Once you're hooked, however, you'll likely find that your abilities quickly outgrow those introductory clubs. Up until recently, your only recourse in that scenario was to upgrade your bag piece by piece—which not only gets expensive, but can also be intimidating for a novice player. Fortunately, Stix offers another solution with 14-club sets that are suitable for the vast majority of amateur players. Most golfers will find that each club in the bag performs admirably; however, players with fast swing speeds may find the driver difficult to control, even when it's equipped with a stiff shaft.
Best for golf training
GolfForever training aid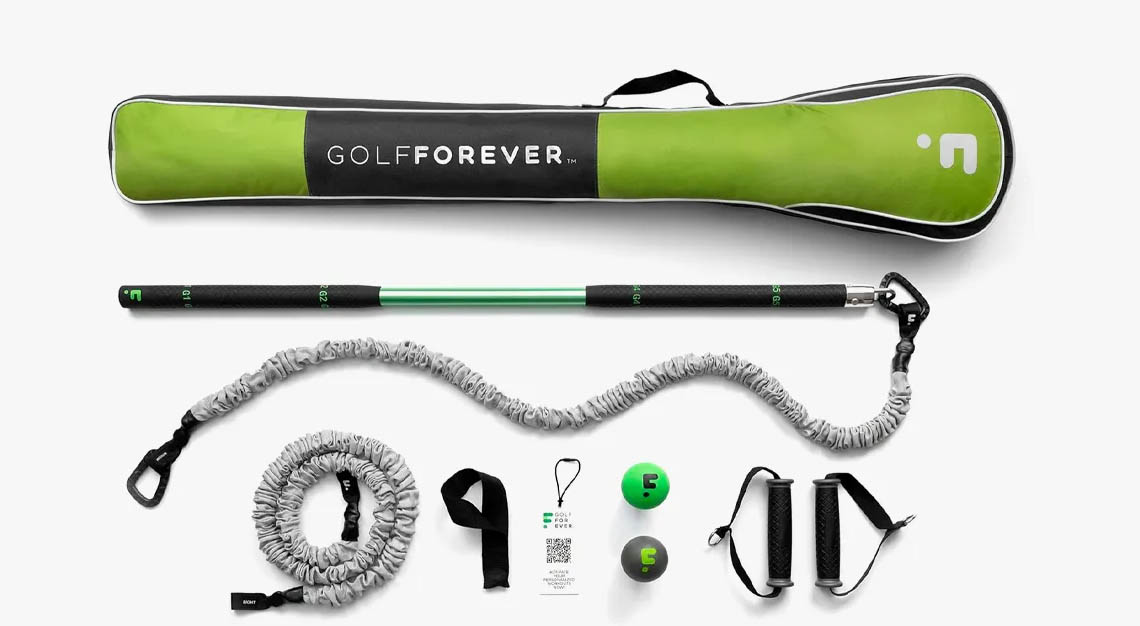 Fitness and golf are more strongly intertwined today than ever before. At every level of the game, golfers have learnt that strength, agility, and flexibility are key attributes to playing their best possible golf. Professionals may have dedicated coaches and performance centres to train, but amateurs who are looking to strengthen their cores, improve their balance, and quicken their swings can do so with the GolfForever swing trainer. Comprised of an asymmetrical bar, weighted ball attachments, and a 6.8 kilograms latex training cord, the device can be used in a number of ways to build strength and speed. And it comes with a free month-long trial of guided workout videos.
Best putting mat for beginners
Me and My Golf Breaking Ball putting mat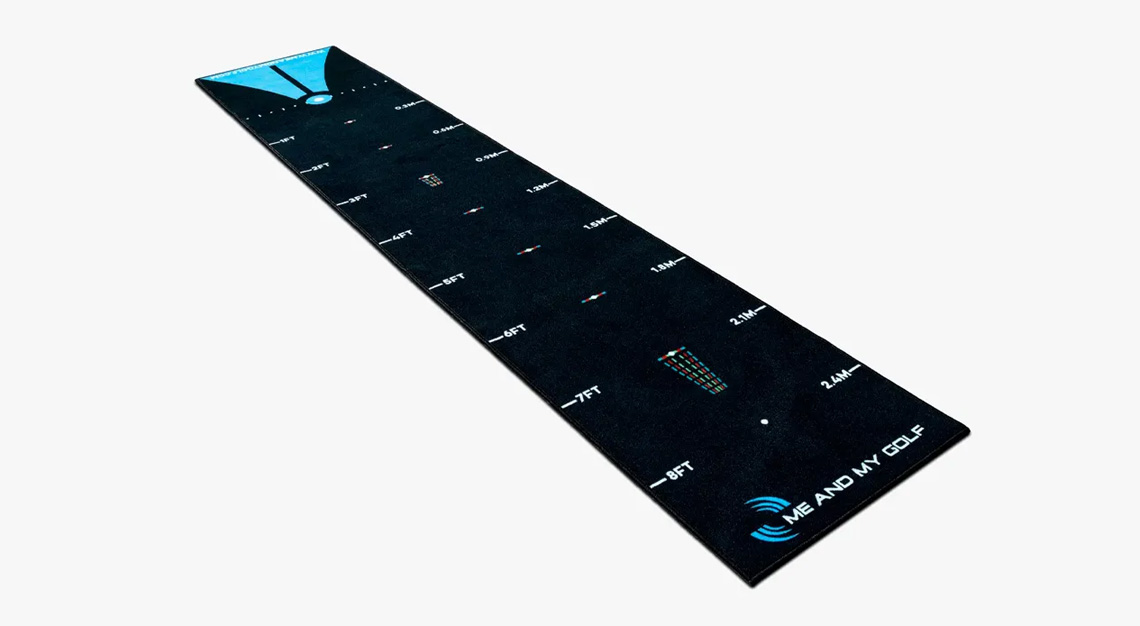 Putting at home on a training mat has always been limited to practising straight-line speed and accuracy—until now. Piers Ward and Andy Proudman—the PGA coaches behind Me and My Golf—have recently created a line of training aids, the most notable of which is the Breaking Ball putting mat, which utilises three weighted golf balls that replicate slight-, medium-, and heavy-breaking putts. Although the training aid may not replicate the way a green's side-slope impacts the overall speed of a putt (it's still a flat mat, after all), it does succeed in conditioning golfers to be more comfortable hitting putts that break to the right or the left. The balls also successfully replicate the way a breaking putt curves harder as it loses speed.
This story was first published on Robb Report USA