Worn by Alpine hunters and Parisian gentlemen alike, the loden coat benefits from its naturally weather-resistant fabric
For better or worse, "gorpcore" remains in the style zeitgeist. The Internet neologism, coined to describe the wearing of utilitarian, outdoor-minded clothing in everyday situations, feels very 2023. However, one might argue that this practice predates taped-seam shell jackets and Sherpa fleece by centuries—and you can trace it back to a hearty piece of outerwear preferred by Alpine hunters: the loden coat.
The garment's most immediately identifiable feature may be its colour, a deep olive hue so associated with the style that it shares the same name. But it's the fabric that counts. As Veronika Schneider, a third-generation member of the family behind noted maker Schneiders Salzburg explains, loden fabric is made from virgin wool that undergoes a process called "fulling," in which the wet fabric is kneaded until it takes on a felted texture.
"This creates properties that make the traditional fabric a natural functional fabric," says Schneider, who serves as the company's head of marketing and PR. "Raindrops just roll off, and yet the coat is breathable thanks to its natural fibres."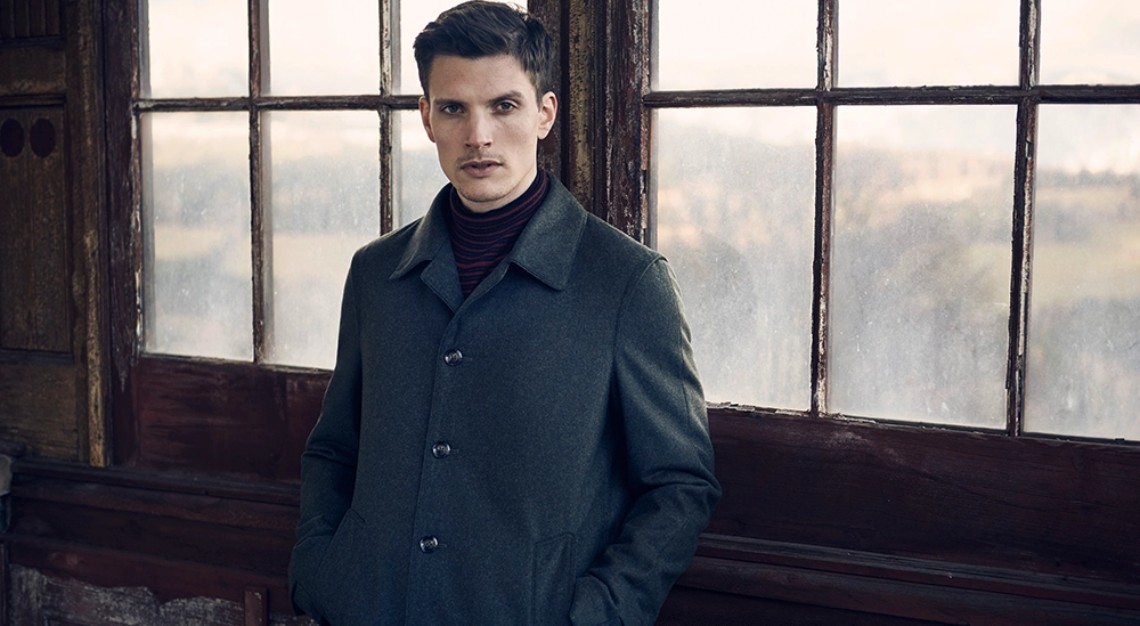 The fabric has been fashioned into everything from pants to capes, but its most iconic expression remains the loden coat with Schneiders's Hubertus model serving as a textbook example. It has a long, generous fit, a deep inverted pleat at its back, and several hunting-friendly features: open undersleeves that allow for a greater range of movement, side pockets that open to access the trouser pockets below, and braided leather buttons that won't scare off potential prey with metallic clinking.
While its coats are now worn outside of deer season, Schneiders has maintained those traditional design details. However, the company isn't bound to the original loden recipe that focused solely on Austrian mountain sheep. Today it refines its fabric by blending in alpaca, and also offers a more luxurious version of the Hubertus cut from 100 per cent cashmere.
Loden coats were historically worn in Tyrol, the Alpine region straddling Northern Italy and Western Austria, but gradually found their way to well-dressed gentlemen in lower altitudes. Arthur Samier, who works as a cultural content writer for the tailoring-focused Parisian brand Husbands, cites such characters as the inspiration behind the label's recently released loden coat.
"It is not uncommon to see old men wearing loden in Paris. In Milan this is even more true," he tells Robb Report.
The Husbands take retains the original's flared cut, inverted back pleat and open undersleeves. But the French label looked to Italy for its fabric, sourcing a 100 per cent wool loden that Samier characterizes as "more comfortable to wear, softer to the touch and more luxurious."
And though the coat's appearance is traditional, Samier encourages it to be styled in a manner consistent with the young brand's fresh approach to traditional clothing.
"We imagine a silhouette more rock and less conservative. Black high-waisted trouser, a pair of zipped boots and a silk scarf," he says.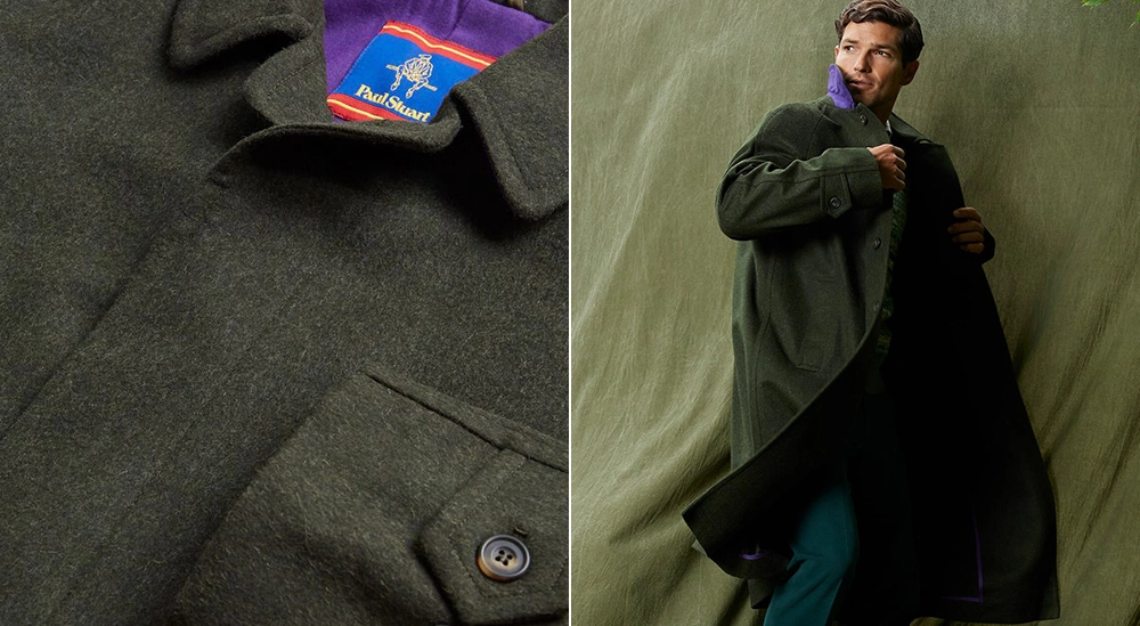 Another recontextualisation of the loden coat comes courtesy of Paul Stuart creative director Ralph Auriemma, who included a luxe iteration as part of the retailer's Scottish-themed "Need for Tweed" collection for fall 2022. The since sold-out coat, which differed in having a raglan sleeve shoulder but maintained the inverted back pleat, "paired nicely with the Scottish Fair Isle sweaters and tweed trousers that were core components of the collection," Auriemma says.
Traditional overcoats have enjoyed something of a boomlet in the last few years, with once-obscure models like the polo coat or the balmacaan sliding over sport coats and hooded sweatshirts alike. Perhaps men will start reaching for the loden coat next—particularly if the forecast calls for rain.
This article was first published on Robb Report USA