The Grand Hotel D'Angkor turned 90 this year and remains as splendid and charming as it must have been in 1932
You'd be forgiven for thinking that a 'grand dame' going into her 10th decade of life would be considering slowing down a little. This is not the case, however, when you're one of the most iconic hotels in Cambodia, with a rich and feted history. 
The Grand Hotel D'Angkor in Siem Reap turned 90 this year and remains as splendid and charming as it must have been in 1932, when the good and the great were first ushered into its portals. This is partly to do with the spirit of the place, and quite a lot to do with the people who occupy it. The guests play their part, of course, but it's the staff that makes the place truly inviting and very special
Without anthropomorphising too much, a hotel needs people – it's its raison d'être – and because visitors have been in short supply over the last couple of years, the establishment hasn't been able to fulfil its destiny. It's missed guests like the deserts miss the rain – with apologies to Everything but the Girl for that one. It's very gratifying to see patrons returning and even more so at a time of celebration for everyone involved in The Grand. 
And one thing's for sure, when a Raffles hotel does a celebration, the place stays celebrated, with a slew of activities and events to which media mongrels (or should that be moguls? Probably not) partners and local dignitaries were invited to join the fun.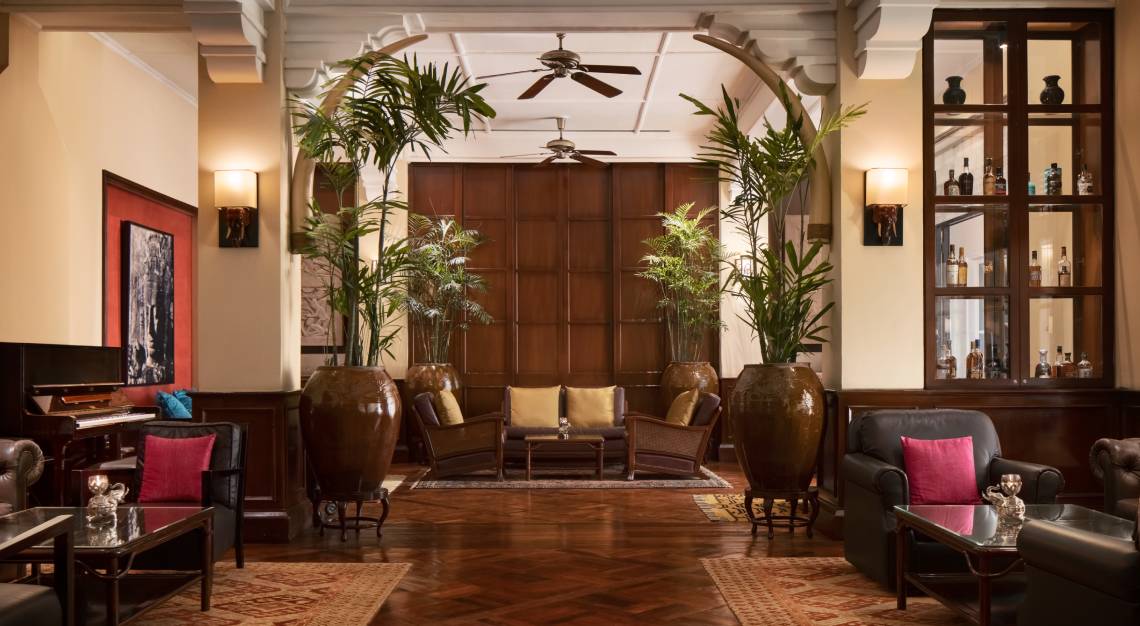 The highlight was most definitely dinner on the final day, set against one of the most gorgeous backdrops it's possible to imagine, as guests sat before the Kravan Temple in the Angkor Archaeological Park to be regaled with stunning performances from the Sacred Dancers of Angkor, the Wat Bo Leather Puppet Troupe of Cambodia, and the pièce de résistance in the form of the Royal Ballet of Cambodia. 
The beautifully choreographed and superbly coordinated event brought an end to the 90th anniversary celebrations for The Grand Hotel D'Angkor most fittingly, but mention must be made of the other events and excursions that had been put together which made for a few memorable and enjoyable days in Siem Reap.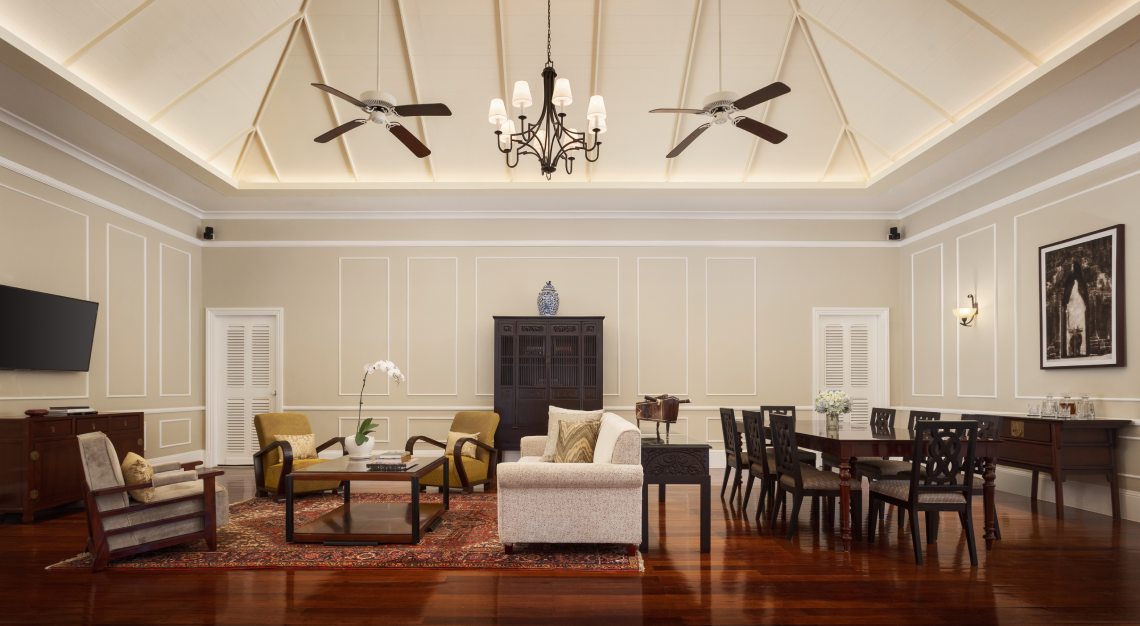 The Grand reached the conclusion quite a while ago that hotel residents would not be offered an enormous amount to do while in situ, and with Siem Reap itself boasting such a fascinating cultural heritage, it seemed logical to engage guests in curated experiences to best reflect the area's interests. 
From the visit to an elephant sanctuary – a rare opportunity to get up very close and personal with the magnificent creatures – to the tour of Angkor Wat on the back of a Vespa, Raffles has put together partners and associates to fulfil dreams and make every experience a magical one. 
Taste Siem Reap provided a 'progressive' meal that took in ports of call on a less-trodden culinary trail, showcasing the best that the town has to offer for those interested in local cuisine. It's a fun and friendly experience and almost as good as the Art Tour that takes in Master Cambodian Artist, Lim Muy Theam's personal gallery and home. 
The expansive, beautifully thought out (and still being improvised and improved on) space is a heavenly haven for art lovers and aficionados of local iconography alike. It is at once a gallery, a studio, an atelier and a school for budding artists, and has a feel to it that's difficult to describe, other than to say that you can almost feel the presence of the gods and goddesses of creativity within the walls.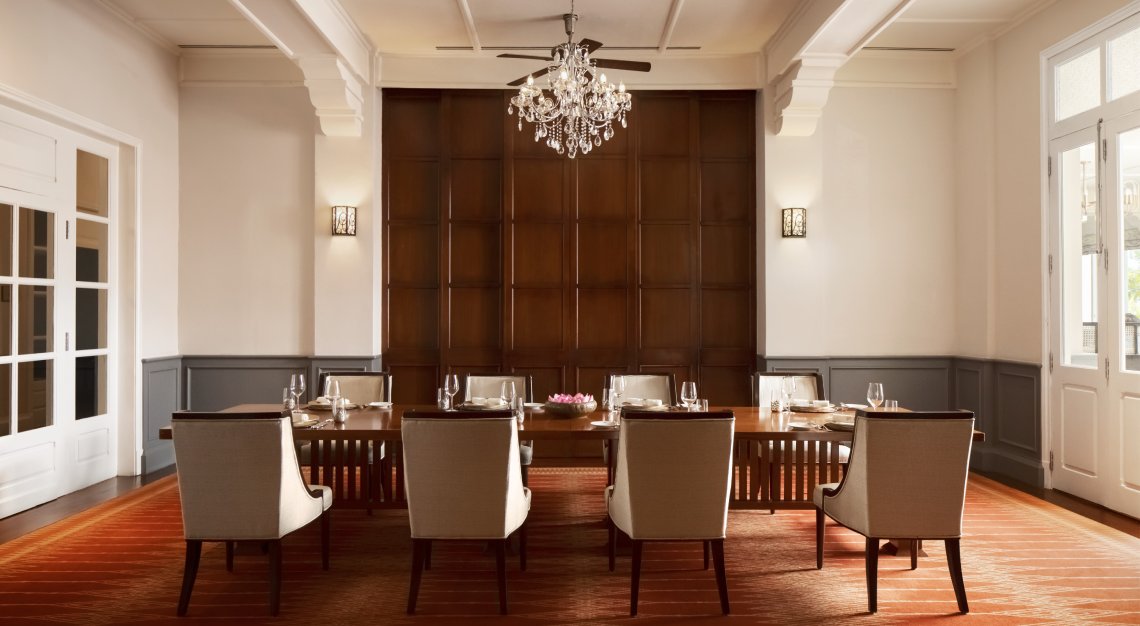 A lot of hotels and resorts bang on these days about 'curated experiences', but in order to make them relevant and attractive to visitors an infrastructure has to be in place and sufficient points of interesting reference must exist. Siem Reap has all of this and more, and in the people at The Grand Hotel D'Angkor who are responsible for the tone and format of the experiences themselves, you just know that they're going to be rewarding. 
Before this starts sounding like an advertorial, I'd like to congratulate everyone involved in not only leaving no stone unturned and no detail unattended to, but making everyone feel as though they were part of the process and an integral cog in the celebration machine. And many congratulations indeed to the grand dame herself, for making it through 90 years and still channelling an age of understated glamour and elegance.