Fly in style to the heart of Hudson Valley and experience an excursion that'll put your mind at ease
After two glasses of The Macallan 12, one neat and the other on the rocks, both a double, my nerves began to settle. I was seated at the bar, overlooking the helipad at Blade's East Side Lounge, bracing myself for a flight upstate to the Wildflower Farm Resort. I'm not fan of travelling, least of all in something small and airborne, but the promise of relaxing day away from the hustle and bustle of the Big Apple, in a serene venue that has been on my list of places to visit, part of a programme hosted by my favourite Scotch brand, was too enticing to pass. I decided to buck up, face my intense dislike of flying (fear is too strong a word) head on, and make the journey. Those two stiff drinks definitely helped matters.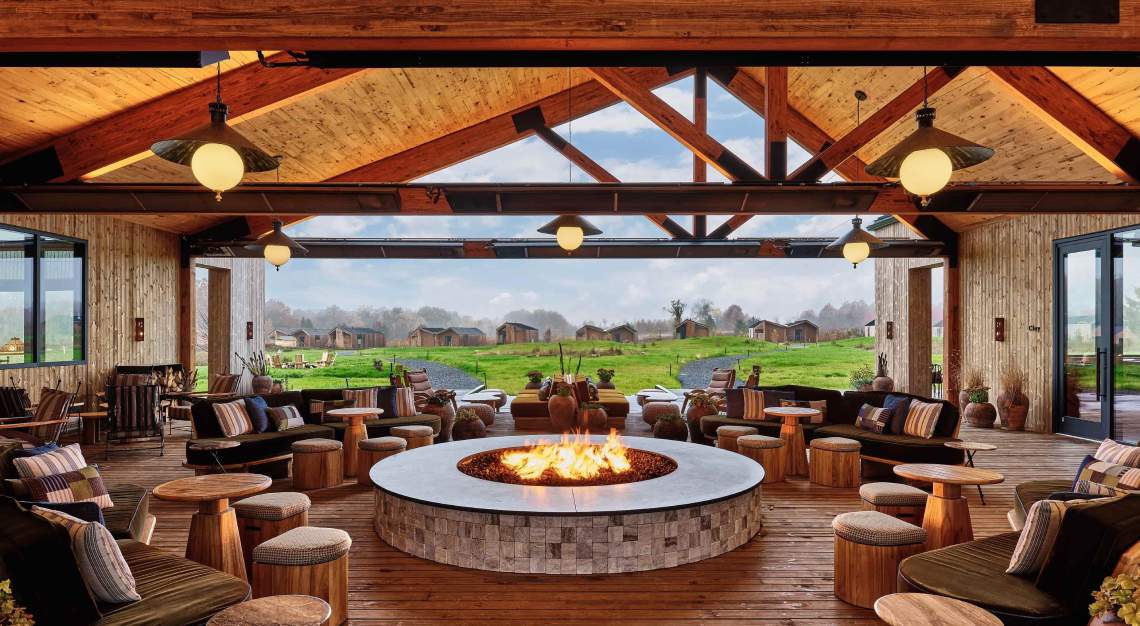 This day trip, dubbed The Macallan x Blade: Nature Meets Mastery at Wildflower Farm, is open (for a limited time) to anyone living in or visiting the Tri-State area that's looking to immerse themselves in the woodlands of Hudson Valley, enjoy farm-to-table dining, and cheers with copious amounts of The Macallan-based cocktails. In fact, the whole excursion is meant to mirror something held on The Macallan Estate in Speyside, Scotland, a 196-hectare destination populated by over 60,000 trees and more than 70 species of barn and wildlife. Experiencing clear skies, expansive fields of vegetables, and a veritable menagerie, while also sipping on spirits, does wonders for putting minds at ease. And now, 12 guests are able to partake in a similar experience without crossing the Atlantic.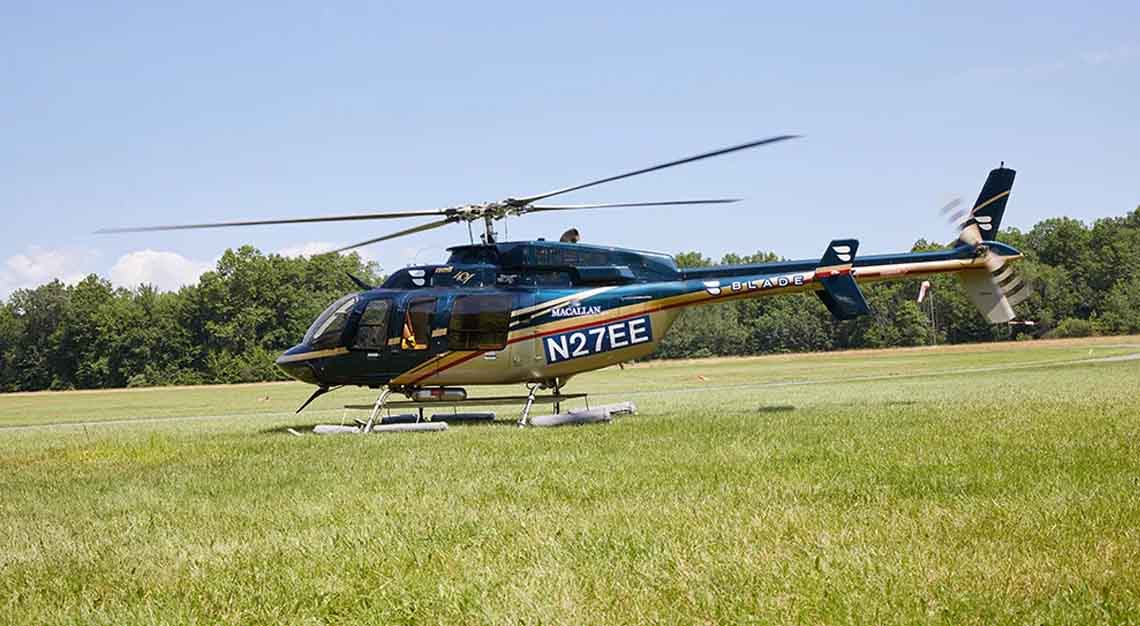 Indeed, the only form of aviation involved was hopping on a—dare I say, comfortable and fast—helicopter for about 20 minutes. Any uneasiness being crouched in a flying vehicle quickly dissolved once I witnessed a birds-eye view of the Manhattan skyline. And before I had the chance to evaluate the precarious predicament I was in, I was already touching solid ground. Then, in what was an even quicker car ride from Skydiving Ranch, I arrived at Wildflower Farm, where I was instantly treated to refreshing lemonade (cocktails were available, but I wanted to pace myself) while I just soaked in the majesty of the Catskill Mountains. The scene in front of me was breathtaking, and that alone made the trip well worth it. But there was more on the itinerary.
Once I got the chance to cool down, I was ushered back into the intense sunlight, escorted down a path, passing a chicken coop and drove of donkeys, towards a greenhouse. There, I foraged for beats and tasted a variety of freshly picked tomatoes—the tastiest I've ever had. Trekking through rows of greenery, learning about different crops and herbs along the way, was next on the agenda. Admittedly, getting down and dirty ranks as high as flying in a helicopter, but surprisingly, I was really into it. I didn't even mind the sweat dripping down by my back.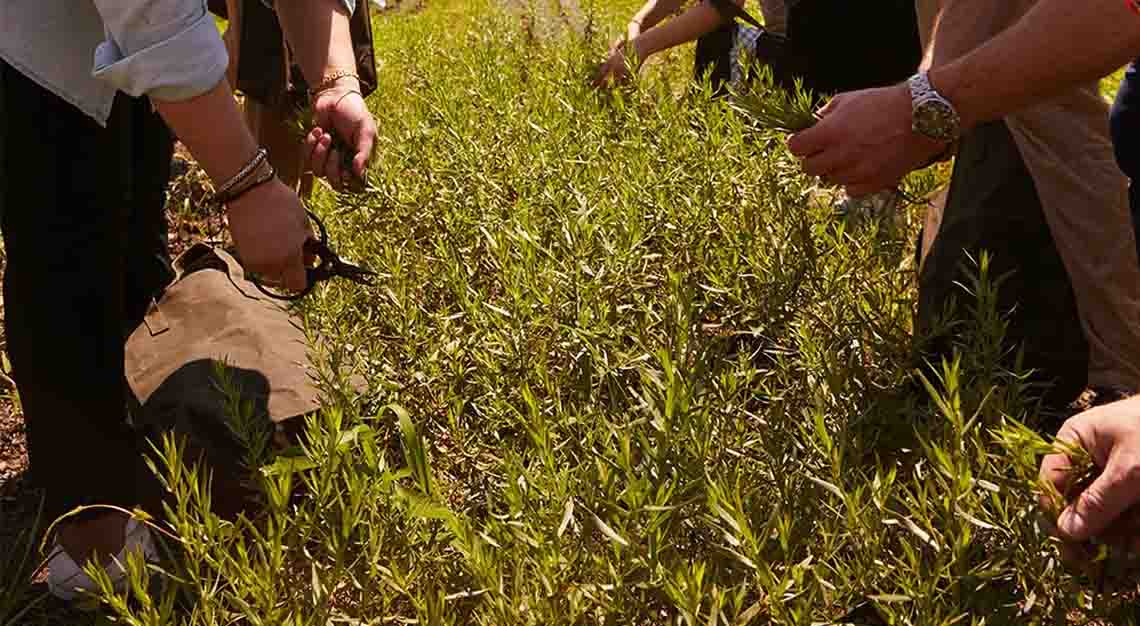 It was definitely a detoxing experience, one that was followed by a Q&A and tasting of three Macallan bottles. My buzz returned, just in time for lunch, where I was served a family-style meal that used many of the same crops I gathered an hour earlier. Next came a hike through a forest, led by a guide who encouraged me to take things easy, appreciate my surroundings, and make friends with a tree. I don't normally talk to plants, but again, I was really into it.
By this time, my back sweat returned, and I was ready to lie down in a climate-controlled environment and fully plunge myself in a soundbath, the ensuing activity. My body was so tired, so worn from the hike that a moment to unwind, remain motionless, and fully envelope myself in the chimes and dings casing the room was much needed. It was the perfect antecedent for the event to follow: a mixology class.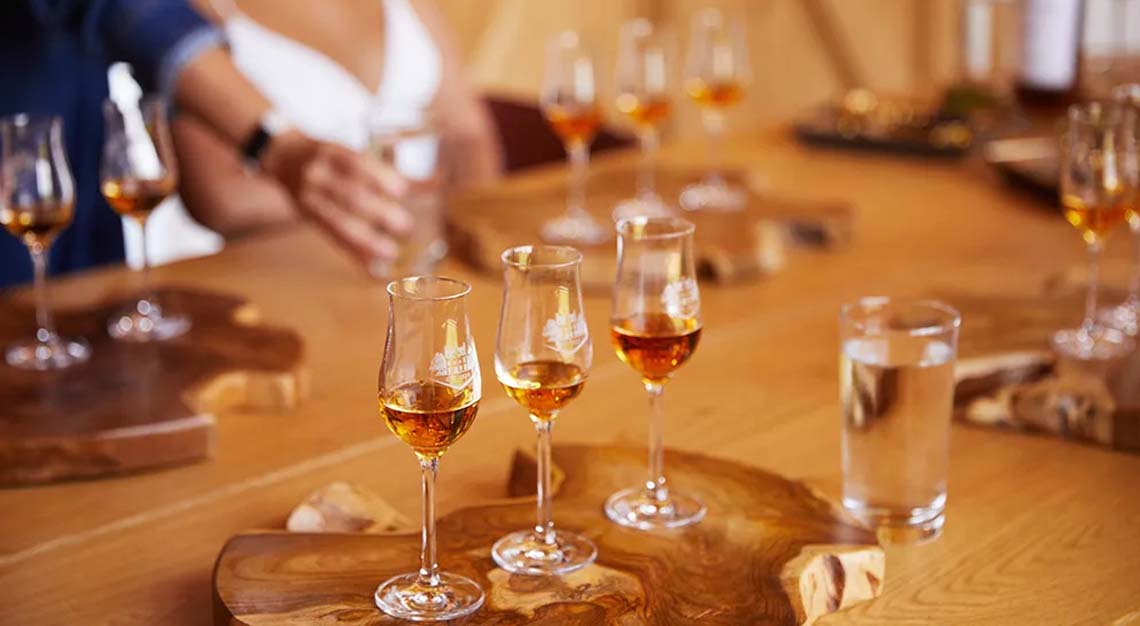 I'm great at pouring myself a double and fabulous at ordering cocktails, but anything beyond that is out of my purview. But since the whole day was all about stepping out of my comfort zone, I was game for the experience. So, with all the bar tools in front of me, I did my best to channel Brian Flanagan and created a fruity concoction and then a variation of an Old Fashioned. What followed was more drinking at Wildflower Farm's Green Room, a speakeasy-style space, where I also had dinner. And yes, in between all the courses, in between all the lively discussions, came glass after glass after glass.
I became satiated and completely at ease, almost blissful. Which was the whole point of the trip. I was so enthralled by the merriment of the moment that, before I fully realised it, I was in a helicopter, descending on Blade's lounge. I didn't feel uneasy at all. Of course, like that morning, all those stiff drinks helped matters.
If you want respite from the day-to-day, if my experience sounds appealing, make sure to cheque out The Macallan x Blade: Nature Meets Mastery at Wildflower Farm. But as I mentioned, there are only 12 spots available, priced at US$2,750 each, so act fast.
This story was first published on Robb Report USA