From ultra-long-range jets to a luxury turboprop, here's what we're most excited to see in the skies overhead
Business jets are getting bigger and better. Nearly every commercial jet in the skies has a private-aviation equivalent, but in the private world, there are steam showers, boardrooms, and bedrooms aplenty.
This year, Gulfstream and Bombardier plan to debut their fastest, longest-range business jets ever, while HondaJet is preparing a concept designed to fly nonstop across the U.S. and between continents. Meanwhile, Airbus Corporate Jets and Dassault expect to deliver in 2025 ultra-long range jets that serve as behemoth beacons of luxury. The new Beechcraft Denali turboprop, though smaller, is also designed with a jet-like interior.
Whether you want to work, rest or dine, these aircraft offer space, comfort and convenience, while the largest are penthouses in the sky.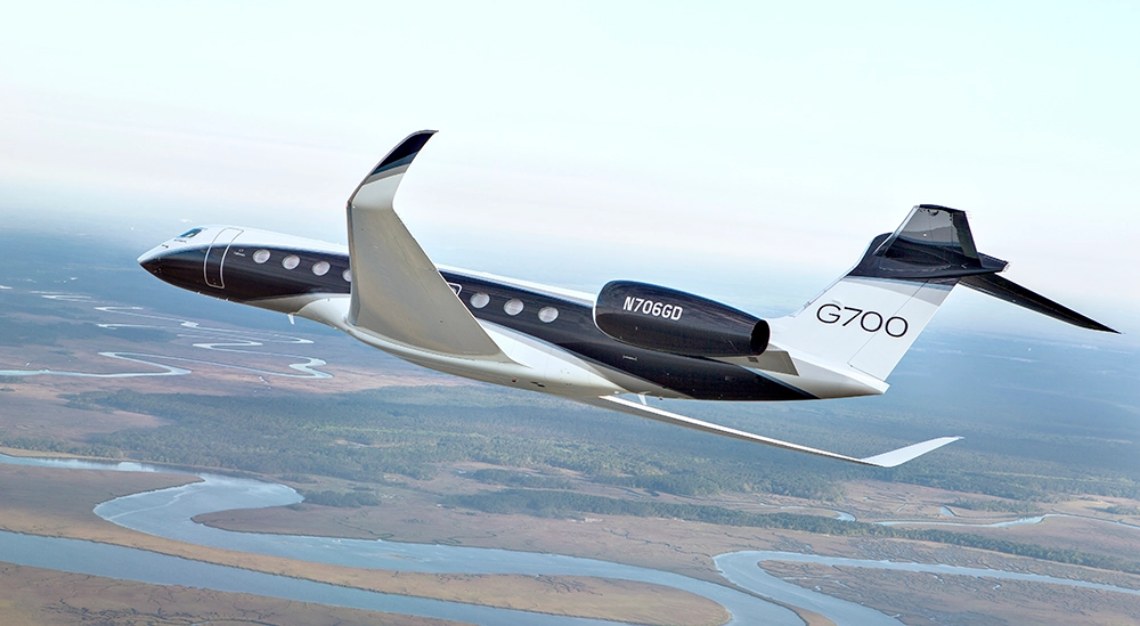 Gulfstream G700
Expected to enter service later this year, Gulfstream's new flagship is a breakthrough for the business jet maker. It's also the first of a new generation of biz-jets leading the charge with longer ranges, faster speeds and larger, more comfortable interiors. The G700 will have a 13,900 kilometre(km) range, 0.925 maximum Mach speed, and up to five living zones that can include a rear bedroom. Its 20 oversized windows set standards for natural light, and an onboard circadian lighting system simulates sunlight for crossing multiple time zones to minimise jet lag. The cabin can seat up to 19 passengers and sleep up to 13. New ergonomic seats, custom fabrics and tactile, intuitive entertainment centres are also part of the G700's DNA differentiators.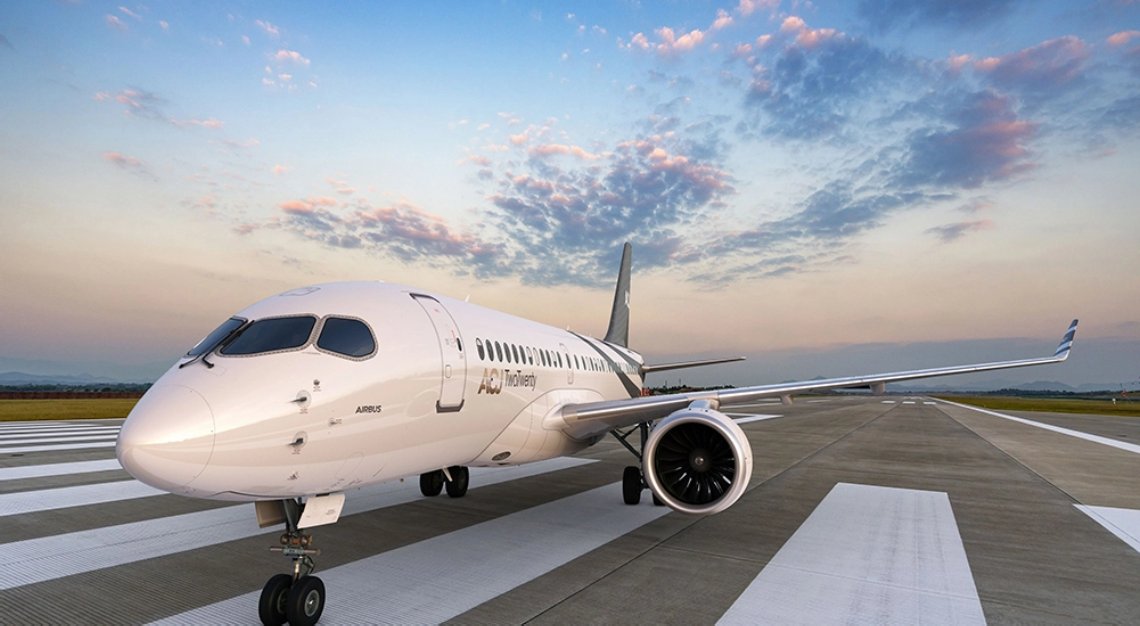 Airbus ACJ220
The US$82 million Airbus ACJ220 turns the A220 into a private jet with six large VIP areas for up to 19 passengers, which Airbus says is about three times more interior space than large-cabin private jets. The A220 seats up to 135 passengers, so the lucky few to board the biz-liner will have more than enough space to stretch out.
More akin to a penthouse apartment than a plane, this extra-large business jet features a fully-equipped kitchen, a master bedroom with en-suite bathroom and steam shower, and a conference room with a 55-inch flat-screen monitor. Overall, the ACJ220 features 73 square metres of floor space – more than any other business jet.
The 9.1 km range ACJ 220 can fly for more than 12 hours, linking pairs such as Cairo and Cape Town, or Hong Kong and Honolulu.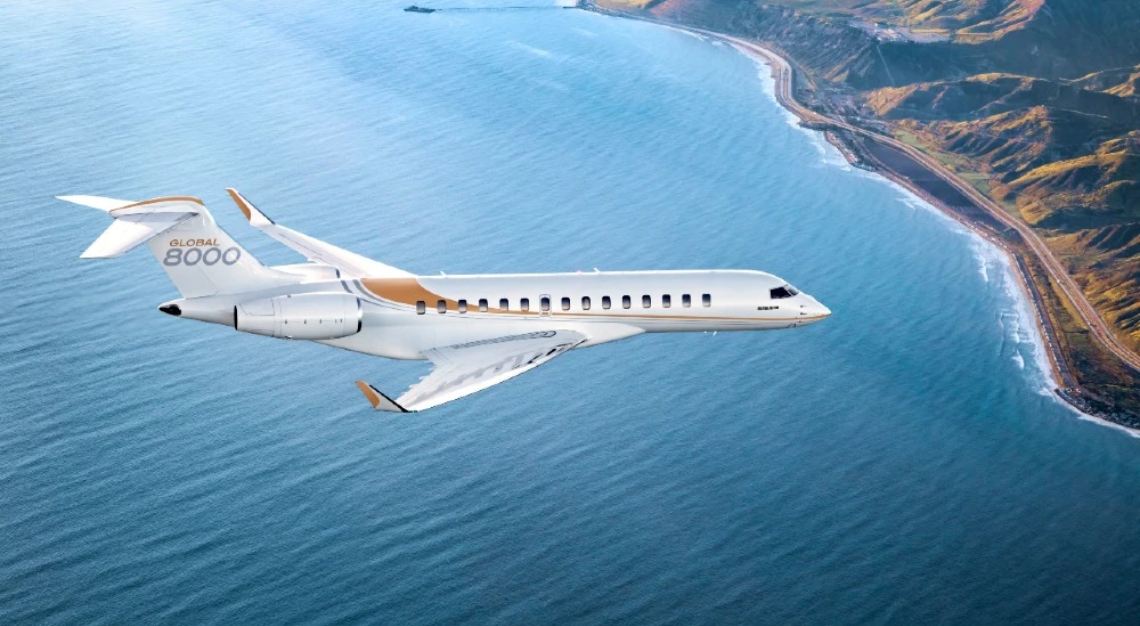 Bombardier Global 8000
Expected in 2025 as Bombardier's new flagship model, the US$78 million Global 8000 expects to have a top speed of 0.94 Mach. Bombardier says that the jet's 12900 kilometre range is designed for travel between metropolises such as Dubai to Houston, Singapore to Los Angeles, or London to Perth.
Competing with the Gulfstream G700 and Dassault Falcon 10X, the 8000 will seat up to 19 passengers in a host of configurations. Its ergonomic, swivel Nuage seats aim to reduce lower back pressure with the industry's first zero-gravity seating position. Its hospital-grade air filter and optional 40-inch 4K home-theatre surround-sound setup enhance comfort.
The jet uses Bombardier's Vision flight deck with four large avionics screens, several display and monitoring systems and the latest scanning and navigation technology.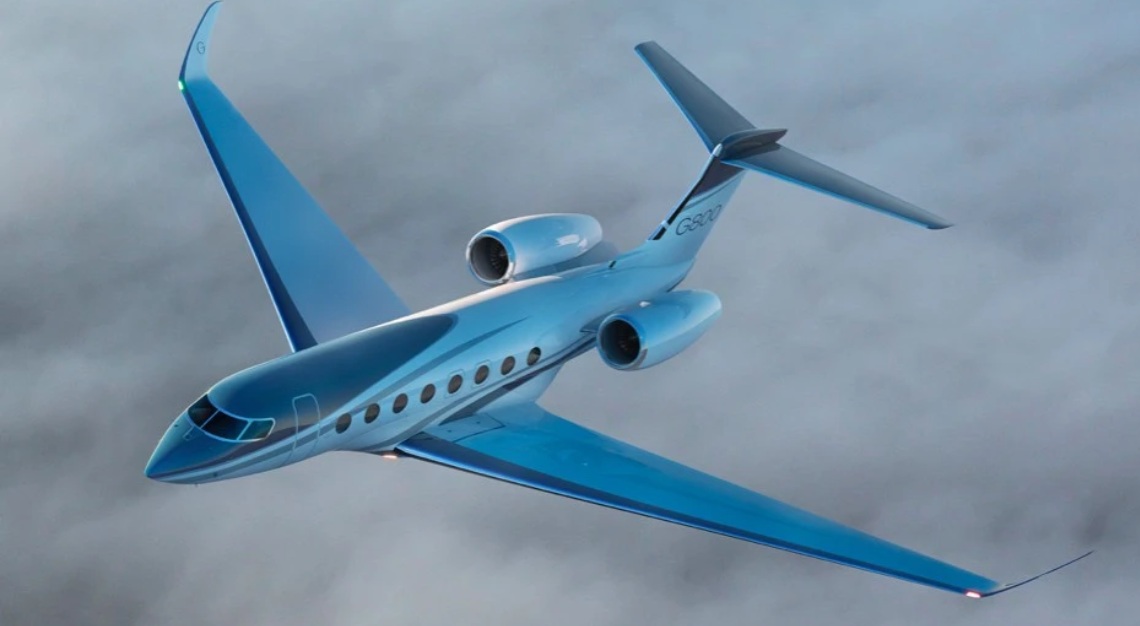 Gulfstream G800
With first deliveries expected later this year, the Gulfstream G800 ultra-long jet purports to be the fastest and—with a range of 14,800 km—longest-flying aircraft yet. The US$72-million jet seats up to 19 passengers or sleeps 10 across four living areas. It can also be configured with three living areas and a crew compartment.
The jet features front and aft restrooms and a plasma ionisation purification system to neutralise airborne bacteria. It will also come equipped with the Gulfstream Symmetry Flight Deck, an industry-first technology featuring electronically linked active control sidesticks with 10 touch-screen displays to enhance pilot visibility.
Powered by high-thrust Rolls-Royce Pearl 700 engines, the G800 also enhances fuel efficiency by being able to use sustainable aviation fuel (SAF) and features a predictive landing system.
Dassault Falcon 10X
Expected in 2025, Dassault's new top-of-the-line ultralong-range jet promises to be company's largest, as well as the largest purpose-built business jet on the market. Dassault pegs its range at roughly 12,100 km – far enough to fly nonstop between Los Angeles and Sydney.
The Falcon 10X also claims a slew of other firsts. Its high-thrust Rolls-Royce Pearl 10X engines are the largest in the Pearl series and mark Dassault's first use of Rolls-Royce Pearl engines. The jet – which can be configured with four lounges plus a bedroom with private bathroom and full shower – is slated to have 38 windows, more than any other Falcon, to provide panoramic views.
The company says the jet's advanced air-filtration system will be 10 times more efficient than most office buildings and comparable to those found in hospitals.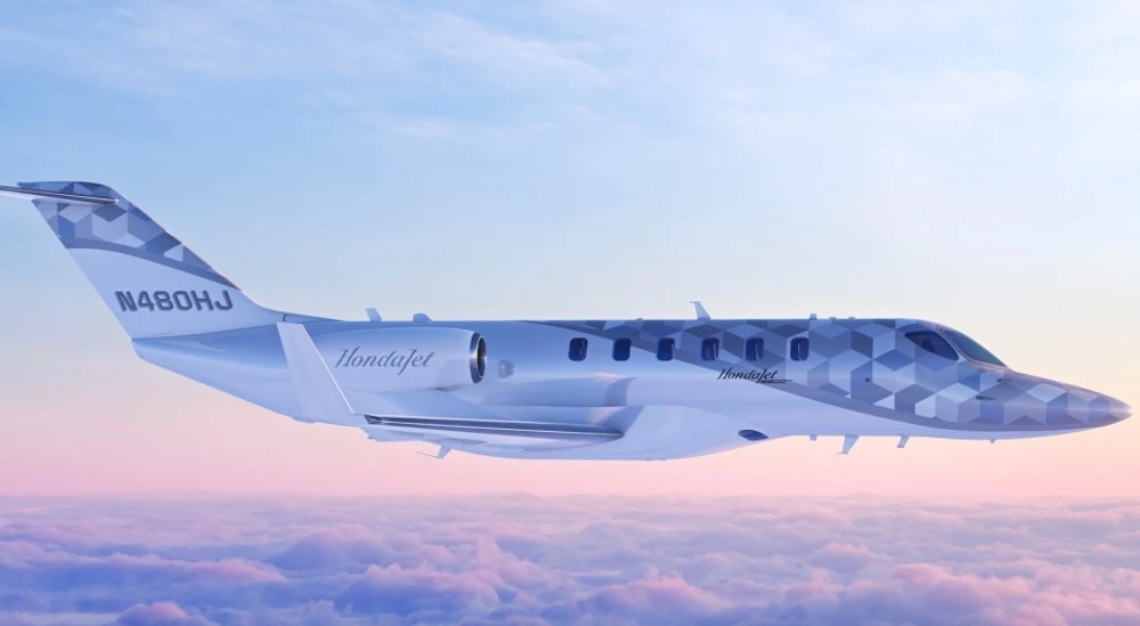 HondaJet 2600
The latest concept from Honda aims to be the world's first light jet capable of nonstop flight across the U.S. and between continents. With seating for 11 people, the US$12 million HondaJet 2600 will be bigger, faster and have a longer-range—capable of 4860 km—than Honda's very light jet, the VLJ HondaJet HA-420.
Auto throttle and autobreak technology could make it the first transcontinental jet that can be flown by a single pilot.
Though the cabin is smaller than the super midsize aircraft typically used for cross-country trips, it can accommodate a bed in the rear. Three modular layouts feature 180-degree swivel chairs and reclining footrests. Honda says the jet delivers up to 20 percent better fuel efficiency than typical light jets, with more than 40 percent better fuel efficiency than a mid-size jet during a typical mission.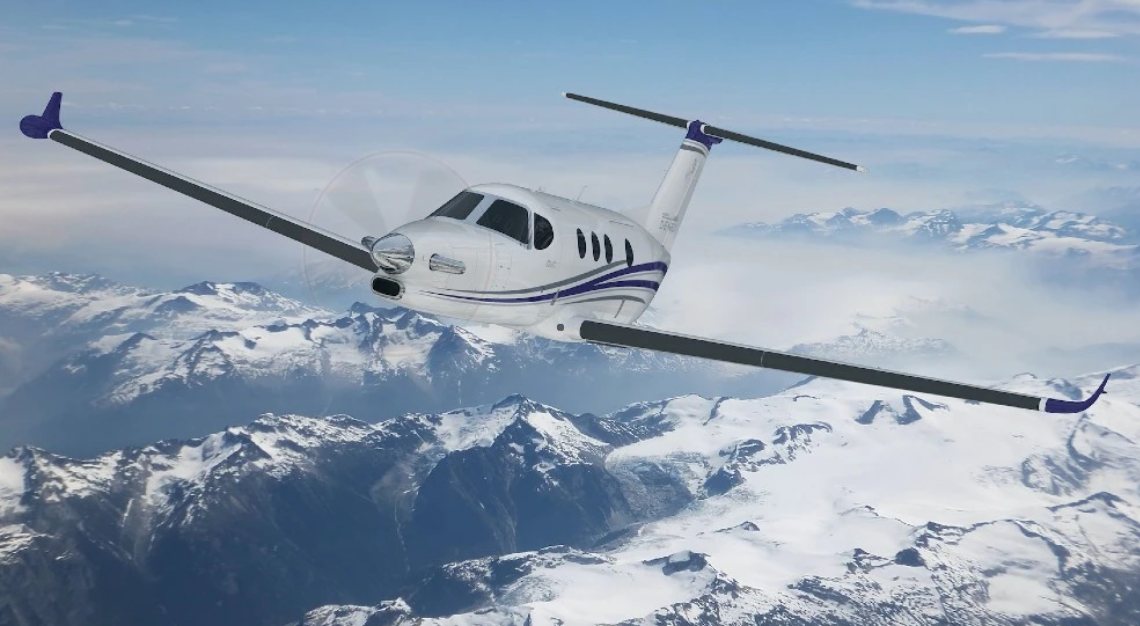 Beechcraft Denali
While technically not a jet, the Beechcraft Denali's cabin could go head to head with many light jets. Expected to enter service next year, the aircraft has seating for 8 to 11 passengers in a plush, largest-in-class interior. The Denali is powered by a 1,300-hp GE engine with a range of 2570 km and speed up to 528 km/hr. The Garmin 3000-equipped glass cockpit is a differentiator for pilots, while passengers will love the large windows and executive-style seating.
Beechcraft by Textron Aircraft
This story was first published on Robb Report USA