Key players in private aviation are taking giant steps to forge a greener future
It's an industry that isn't typically considered green, but private aviation is taking its responsibility to the environment seriously. More private jet companies are playing their part by establishing sustainability partnerships, launching eco-friendly innovations and coming up with new green initiatives. A movement that was already on the rise, this call for environmental responsibility is reaching new heights.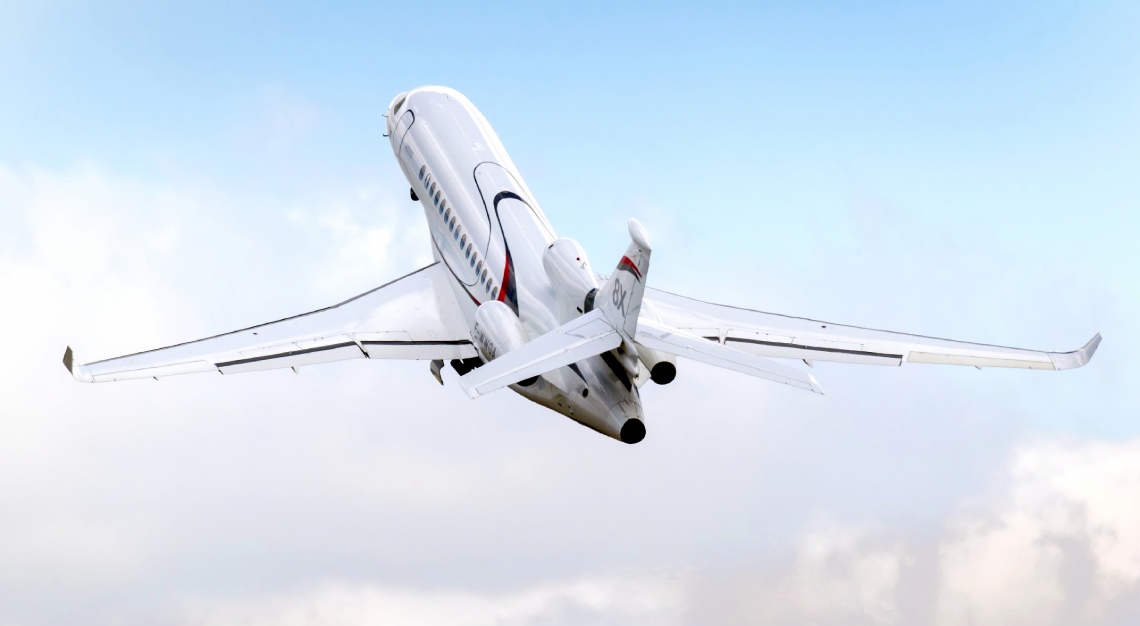 Although private aviation only produces around 0.04 per cent of human-induced carbon emissions, demand for mobility is increasing. "People who fly privately have also become increasingly aware of the optics of their carbon production rather than the volume," says Ian Moore, chief commercial officer of VistaJet. "In volume, it's quite a small percentage, but they do see the per-head element. People have a longer-term view in how they interact with the world, so this as an important part of the decision of flying privately."
This drive for a greener future extends to several prominent operators in private aviation. Globally significant partnerships launching across the industry include a collaboration between VistaJet and SkyNRG, along with Signature Renew – a sustainable aviation fuel adoption initiative – between Signature Flight Support, NetJets and Neste.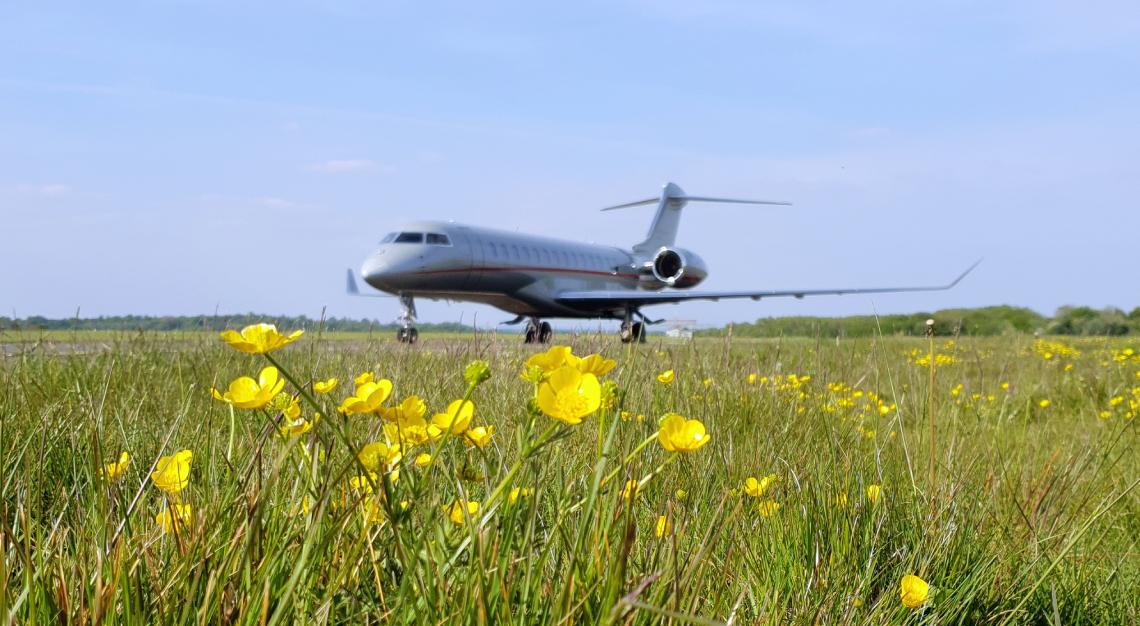 Pledge for a greener future
VistaJet is among the most prominent aviation companies making strides towards a more sustainable future for private jets. The operator is dedicating itself to reducing its environmental footprint and, through innovation, effecting positive change across the dynamic sector.
"That sustainability as a topic has maintained its importance over the past year during such a heavy news cycle is a really good sign for the movement," explains Moore. "We're looking at what we can do in the long term that has real impact, not just with our own actions but with the industry as a whole."
In January last year, VistaJet launched its Sustainability in Aviation pledge, an initiative aimed at reducing its carbon footprint. Eighty per cent of its members joined this carbon offset programme, resulting in almost 100,000 tons of CO2 being offset between January and August 2020, the equivalent to over 21,600 passenger vehicles driven for one year. Through the EU Emissions Trading System, emissions of all flights between European countries will be offset by April 2021.
In September, VistaJet partnered SkyNRG, a pioneer and global leader for sustainable aviation fuel (SAF) solutions, to give its customers around the world access to these solutions. Not only will this promote substantial reductions in aviation carbon emissions, but it will also increase stable demand and availability for SAF across the globe. As SAF can reduce carbon emissions by up to 85 per cent compared to conventional jet fuel, this is an important step in making a real difference.
Use of aircraft manufactured with the environment in mind adds to these efforts, along with the implementation of fuel consumption reduction technology. VistaJet uses sustainable in-flight products and fosters partnerships with carbon neutral companies. It has transitioned to renewable electricity through its on-the-ground operations and, through the FlightKeys 5D flight management system, has managed to optimise route, level and speed to reduce fuel consumption by as much as eight per cent per flight.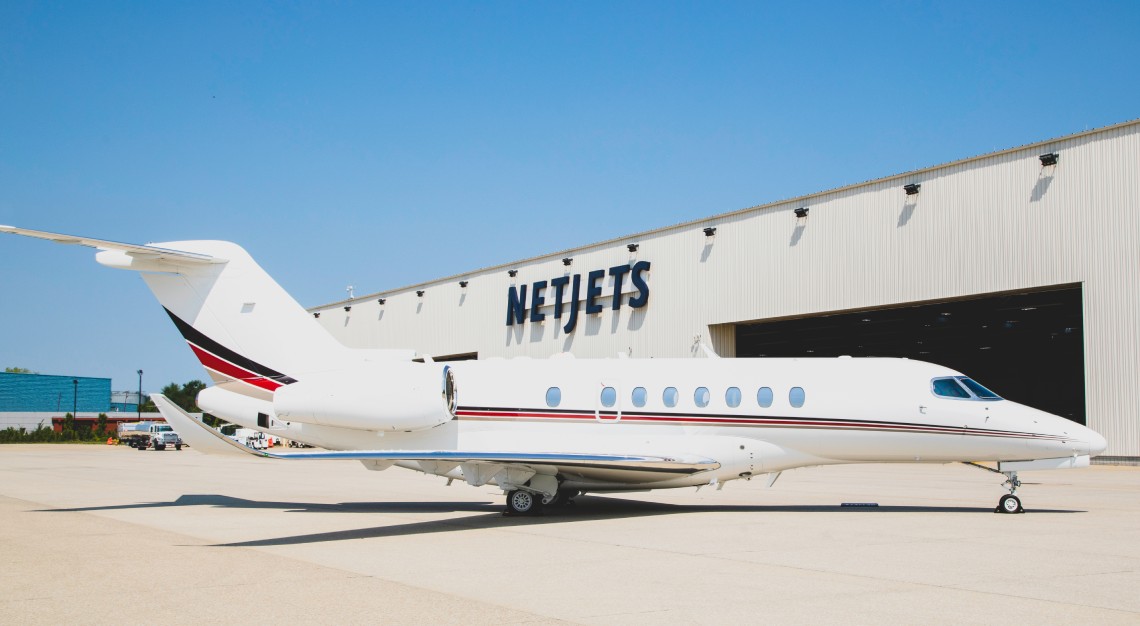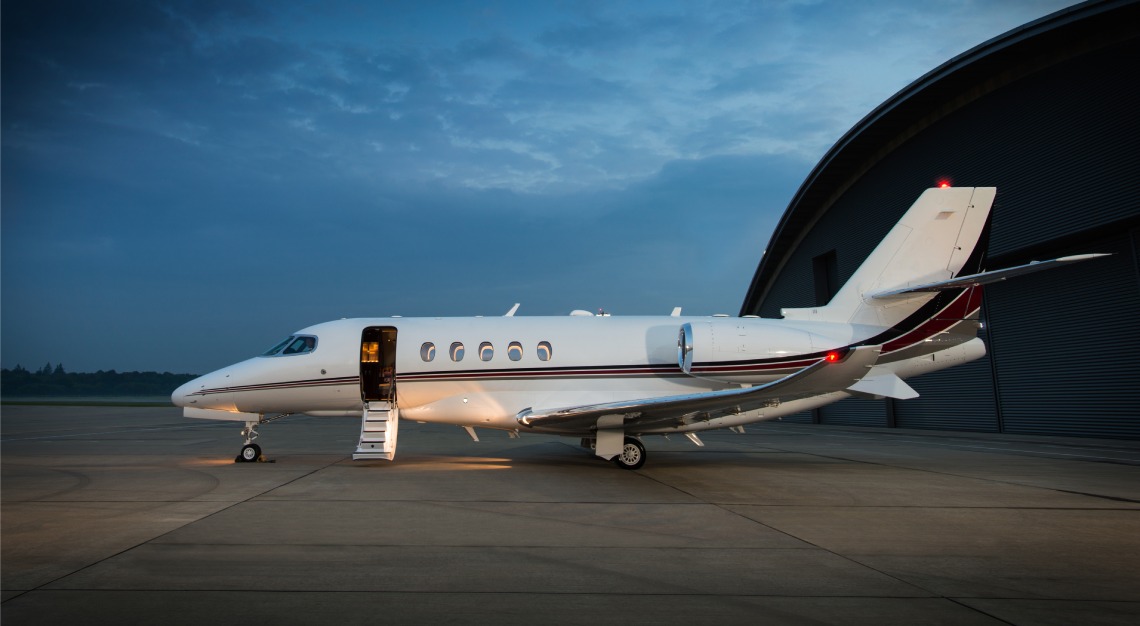 A pioneering environmental partnership
Signature Flight Support, meanwhile, is leading the global sustainability initiative, Signature Renew. This programme, designed to advance the goal of net-zero-carbon emissions, makes Signature Flight Support the first fixed-base operator (FBO) worldwide to offer a permanent supply of SAF to business aviation.
Officially launched in December in partnership with Neste, a Finnish producer of renewable diesel and jet fuel, and NetJets, Signature Renew SAF reduces aircraft emissions by over 25 per cent. It is certified for use in all jet aircraft, providing a low emission option via Neste MY SAF to operators such as NetJets. Through this environmental endeavour, Neste, Signature Flight Support and NetJets connect the dots between fuel production, supply and distribution, and aircraft operations. "SAF is the cornerstone of aviation's answer to environmental responsibility," said Tony Lefebvre, chief operating officer for Signature Flight Support, during the launch. "Creating an affordable alternative to traditional Jet A (unleaded kerosene) is vital to ensuring we're able to help our customers reduce their carbon footprint."
"We're giving operators what they've been asking for – an easy, simple way to travel more sustainably," adds Chris Cooper, vice president of renewable aviation in North America for Neste. "This pioneering collaboration is driven by two things: the demand for private and business air travel is growing and the people onboard these aircraft want their carbon footprint to go down."
Brad Ferrell, NetJets' executive vice president of administrative services, says: "Sustainability has been foremost on the mind of our clients and of NetJets. Signature and Neste have provided the solution of SAF in the market, and NetJets' purchasing commitment helps ensure SAF's continued availability."
Embracing SAF as a core pathway towards reducing greenhouse gas emissions, Signature Renew aims to obtain net-zero global emissions by 2050. LEED-certified new construction and an increased reliance on solar energy to power FBO locations contribute to the realisation of this goal.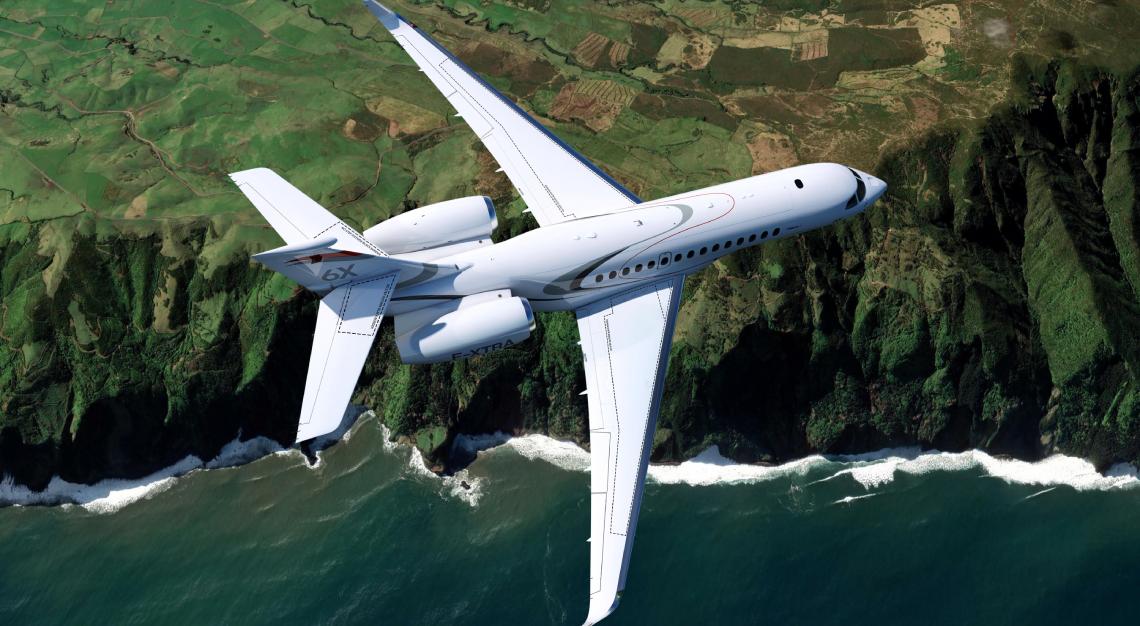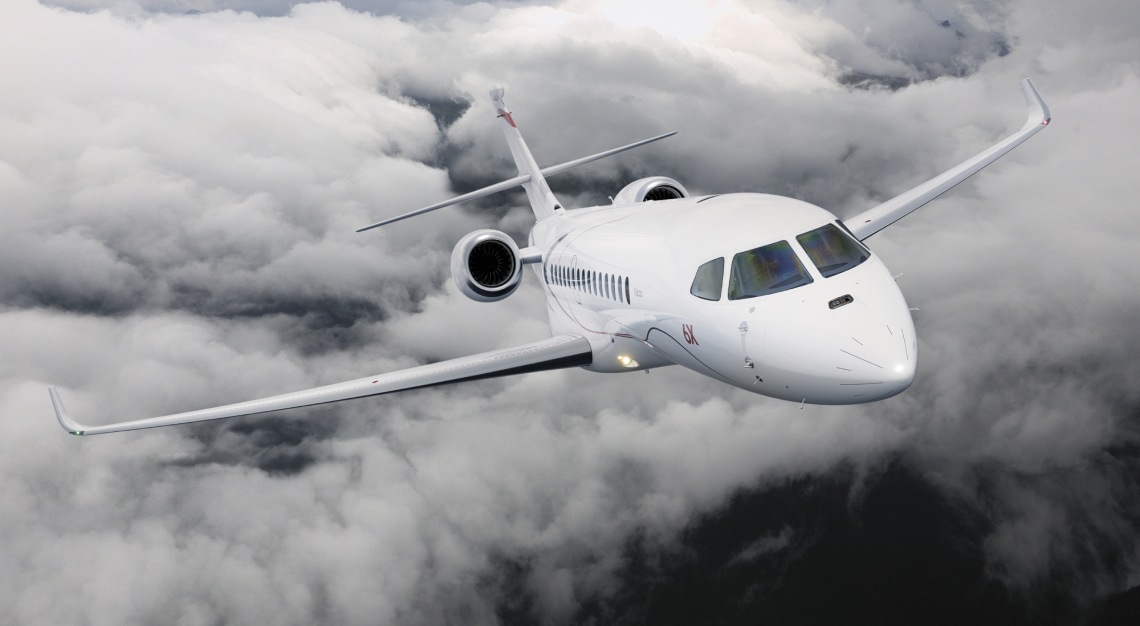 Innovations across the sector
Approaching the issue from another angle, Dassault Aviation is contributing to the industry's environmental progress through the creation of the long-range business jet Dassault Falcon 6X. The ultra-wide body model promises to redefine the business jet experience through ensuring maximum efficiency as well as enabling connections to every major business centre with a 10,186km range and top speed of Mach 0.9.
Its advanced Digital Flight Control System automatically ensures peak efficiency, which is heightened by the use of a Pratt & Whitney PW812D engine said to set new standards in performance, efficiency and sustainability.
Pratt & Whitney is among the partners Dassault works closely with to achieve greater fuel savings. In December, the American aerospace manufacturer announced that its Canada unit had launched a carbon offset service for business jet operators with engines enrolled in an Eagle Service Plan. Through this scheme, operators like Dassault are able to offset their aircrafts' carbon footprint while contributing towards greater environmental sustainability.
As a part of the carbon offset service, Pratt & Whitney Canada and South Pole, a provider of environmentally sustainable solutions, estimate and compensate aircraft emissions
for customers.
"Pratt & Whitney Canada has a long-standing commitment to offering environmentally responsible products and solutions to its customers, from being one of the first companies to certify its engines for use with sustainable aviation fuels to finding ways to minimise the impact of its operations and engines on the environment throughout their entire lifecycle," said Satheeshkumar Kumarasingam, vice president of customer service at Pratt & Whitney Canada, when the initiative was launched.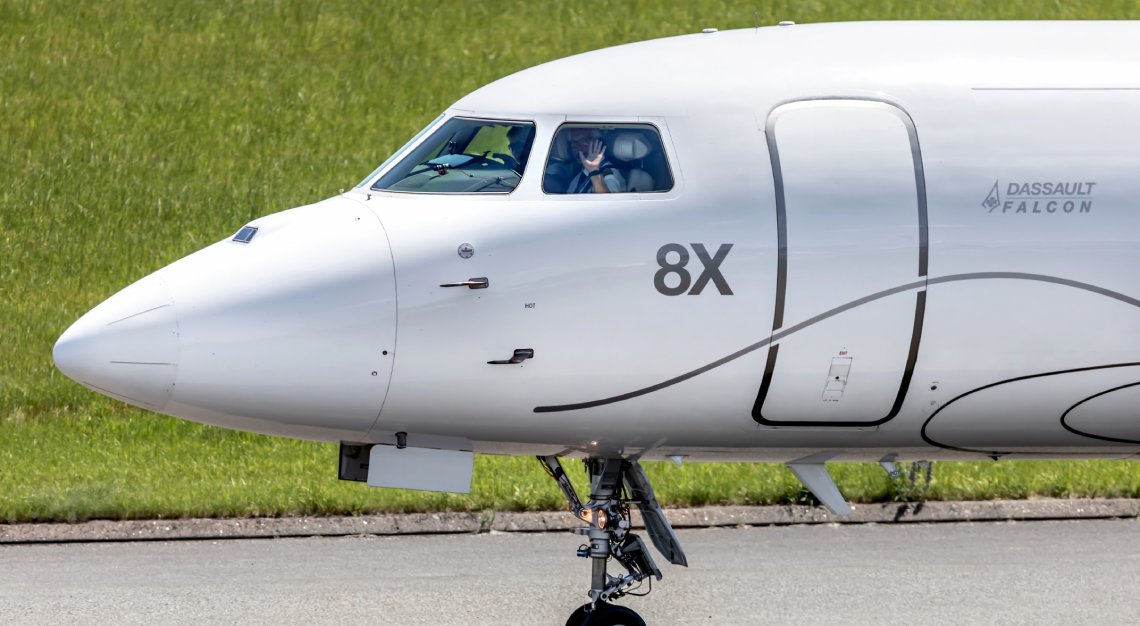 The rise in eco-awareness
Of course, these aren't the only initiatives popping up across the sector. For one, Shell Aviation and Neste have established a sustainable aviation fuel supply agreement in anticipation of the increasing desire to reduce emissions. And Gulfstream Aerospace Corp has extended its contract with World Fuel Services for a continued supply of SAF produced by World Energy.
Together, they signal a positive evolution of the private jet sector. "You want to be on the right side of history," says Moore. "The last time the carbon issue had strong fervour was in 2005, when we saw a move towards keeping the carbon footprint down. This thought process changed when the 2008 economic crisis occurred, but the issue has since come back into day-to-day conversations. What's interesting is that the momentum has continued throughout the COVID-19 period. If anything, the importance has grown multifold.
"It's clear that sustainability, the environment and climate will continue to be more a part of consumer-led decision making. I'm looking forward to seeing how far that takes the sector over the next 10 years and more."
This story first appeared in the February 2021 issue, which you may purchase as a hard or digital copy.