The creative director of bespoke tailor J. Mueser shares his tips on dressing with style in the warmer months
Men likely know this problem well: during the colder months, dressing stylishly comes easily. You have layers to play around with, and rich, sumptuous fabrics such as cashmere, wool, tweed and corduroy just feel right in the winter. But when the temperature rises, you have fewer options at hand—and as a result, style can suffer.
It doesn't have to be that way, though. At Robb Report's House of Robb during South by Southwest, editor-in-chief Paul Croughton sat with Matt Woodruff, the creative director of the bespoke brand J. Mueser. Woodruff shared his thoughts on dressing stylishly during the summer when it simply "isn't as much fun" to put on clothes, as he said. Below, we outline his five tips for looking sharp while staying cool.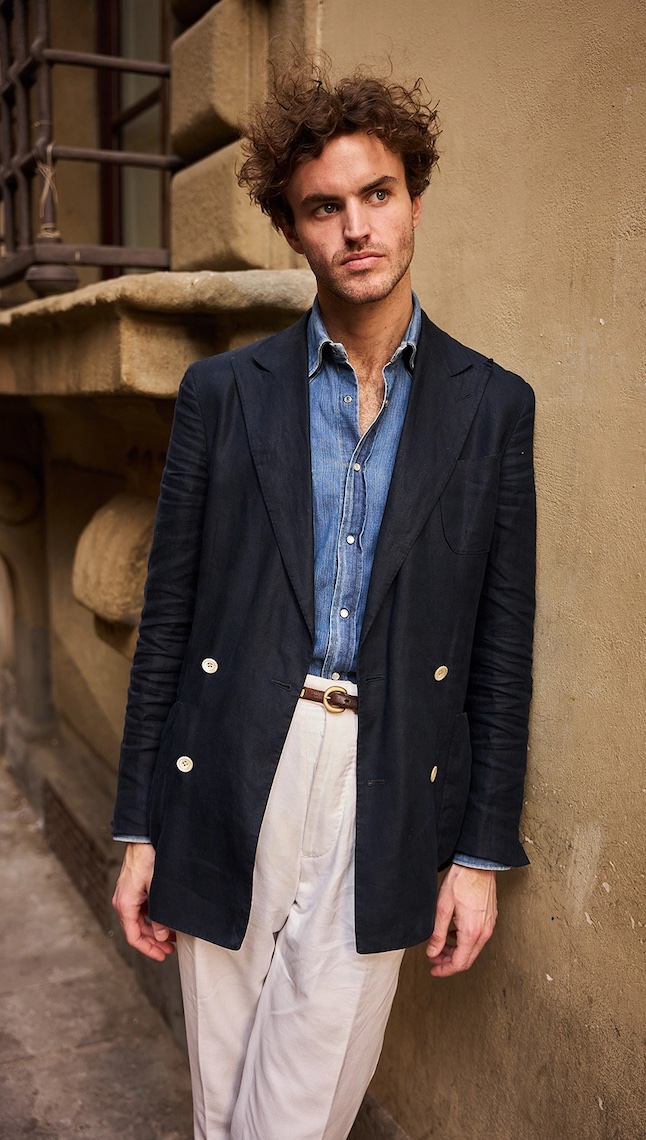 Start with a solid foundation: a summer-friendly jacket
You need a good base before you can get any more creative, and Woodruff thinks that the best place to start is with your jacket. You'll want to find one that you can throw on no matter the occasion, whether that's a daytime meeting or a garden wedding. A linen jacket is a perennial favourite for good reason, largely unlined other than in the arms, or a shirt-jacket will still give you options if you want to be more casual.
Going for a more relaxed—though no less elegant—layer-up top is always a cool option: Woodruff is particularly fond of J. Mueser's take on the safari jacket. A little bit like a chore coat but more put together, the brand's version is made of lightweight "summer-suede" and comes completely unlined. It's a subtle statement piece perfect for the warmer months.
Fabrication is key
Half of the battle during the summer is the fabric. Rather than a heavy cloth, seek out breathable fabrics particularly blends which incorporate wool and other summer staples. Those drape nicely, meaning they hang off the body in the right way, and they still have a body without making you too warm. Another quintessential summer fabric is, of course, linen. Many people may have an aversion to the weave because of the way it inevitably wrinkles, but Woodruff noted that you have to "embrace those characteristics… and understand that it's part of the story."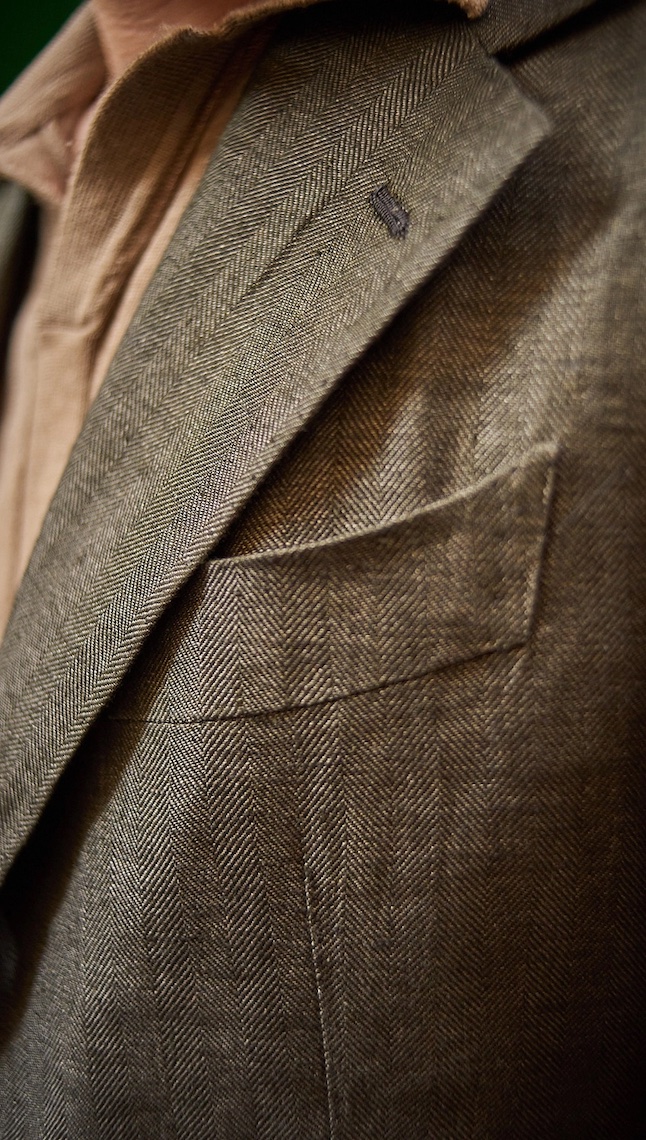 Shirting: from cotton-linen blends to camp collars
At the risk of stating the obvious, once you have your jacket, you'll need something to wear underneath it—but your shirt needs to be sharp enough to work in its own right, once you ditch the top layer. Cotton-linen blends have the advantage of being slightly less see-through than full linen shirts and will crease a little less, but a linen shirt has a certain elan that can't be beaten in the heat. Woodruff also recommends a western-style shirt in lightweight denim for when the temperature isn't at its fiercest—the detailing, poppers and pockets can make for an attractive style statement.
If you're going tieless, a camp-collar shirt is a relaxed yet elegant option and frames the face nicely.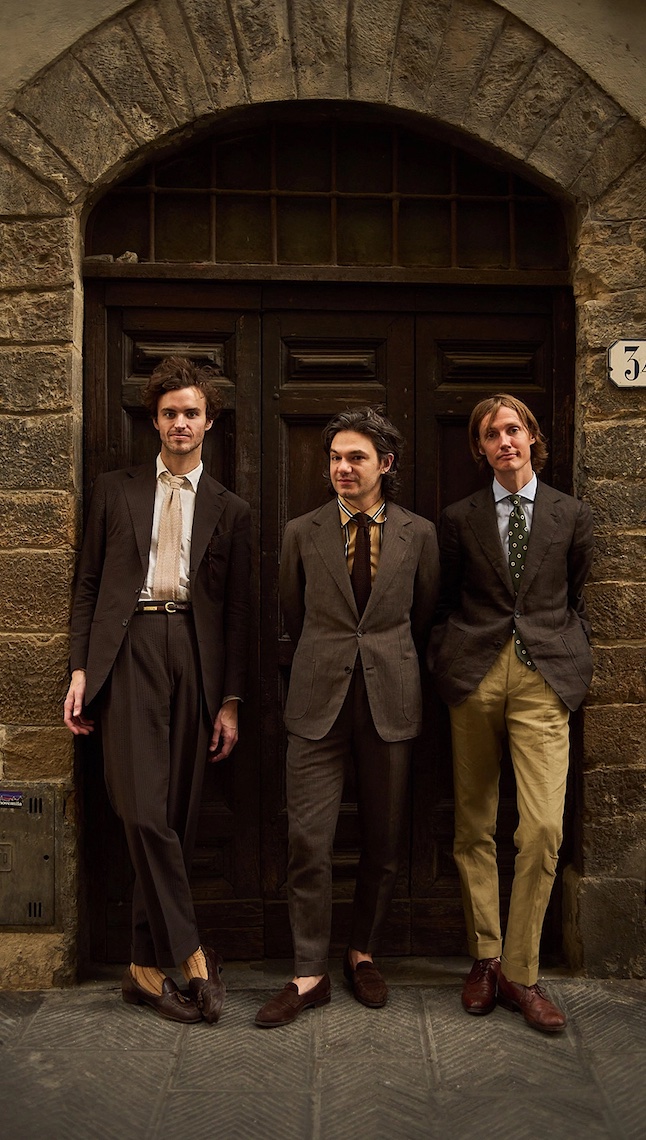 Use tailored trousers to frame the simple look
Trousers are often overlooked but are one of the easiest ways to smarten up a very simple outfit. With just a T-shirt and a pair of sneakers or suede loafers, a tailored pair will make you feel more elegant and elevate your look. Woodruff emphasised pieces with a pleat or two or an extended waistband, which creates a cleaner-looking waistline.
And then, for the big issue: Should you wear socks in the summer? As with so much about stylish dressing, it's all about context, according to Woodruff. If you're wearing a formal blue suit, shirt and tie for a board meeting, then yes, socks are required. But a summer wedding al fresco is a different vibe altogether, so there he would bare his ankles to the world as the sandwich between a pair of linen trousers and a slim loafer.
So with all this in mind, remember, just because it's hot out, it doesn't mean you can't turn up the heat on your own outfit, too.
This story was first published on Robb Report USA