The 50-metre superyacht by Tankoa features a spacious three-deck layout with a giant outdoor cinema, Jacuzzi and more
Tankoa has already delivered four superyachts from the S501 series but says the sixth hull is "substantially different" from her sister ships.
Christened Grey, the 50-metre superyacht features a spacious three-deck layout that was conceived by exterior designer Francesco Paszkowski and customised to meet the owner's needs. Apparently, those "needs" include a giant outdoor cinema.
The owner opted to position a high-def, pop-up screen in front of the swimming pool and lounge on the foredeck. How else are you going to watch your favourite series while cruising the high seas? Grey is also equipped with a high-end sound system designed by the experts in acoustics at Focal and Naim.
"Our usual flexibility in satisfying customer requests is evident in the customisations made onboard Grey—such as the installation of a swimming pool in the bow, and the fantastic never seen before cinema/sound system," Giuseppe Mazza, Tankoa sales and marketing manager, said in a statement.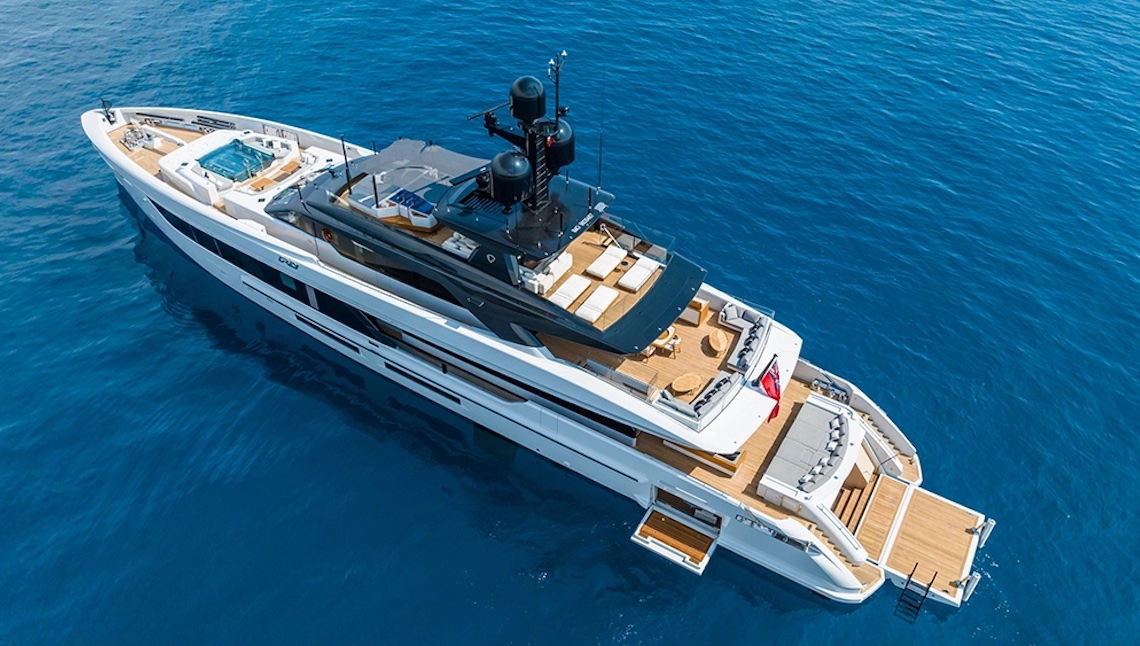 The owner gave quite a bit of attention to the exterior decks, in fact. Grey offers four outdoor areas to facilitate sunning, lounging, and entertaining. There's another spot for soaking, too, with a large Jacuzzi occupying pride of place on the fly deck.
The interior is nothing to sneeze at, either. Giorgio Maria Cassetta worked closely with the owner to create "warm and inviting" living quarters that are replete with a range of natural materials, such as rich woods and veined marbles.
"This interior is one of the finest I have ever seen on any yacht of this size," added David Westwood, principal partner of TWW Yachts, who managed the project.
Of course, the layout is geared toward al fresco living. Expansive windows on the main deck, glass bulwarks, and fold-out balconies together create that integral indoor-outdoor connection. As for accommodation, Grey sports six suites for up to 12 guests and space for up to nine crew. The two large suites on the main deck were tailored to her owner's tastes.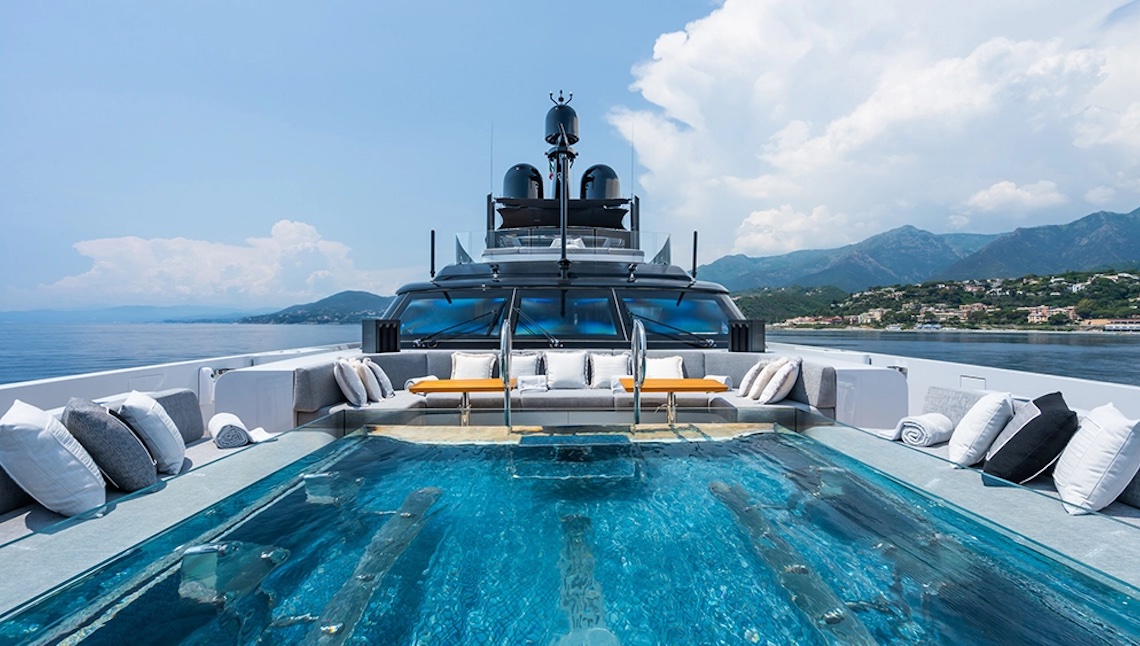 In terms of grunt, the owner opted for Tankoa's conventional propulsion package. The two diesel engines will deliver a top speed of 18 knots, while one diesel generator takes care of the hotel load. Grey also sports a distinctive hull that was painted jet black and whisper grey.
Tankoa delivered the first S501 Vertige back in 2017. Grey was started on speculation and sold to her owner in 2021. She was delivered by the Italian yard in early May and has since been cruising the world's oceans. Wonder what's on the TV.
This story was first published on Robb Report USA