It's the first in a new era of Bulgari hotels that fuses local luxury with Italian excellence
Editor's note: See other Escape Plan stories here.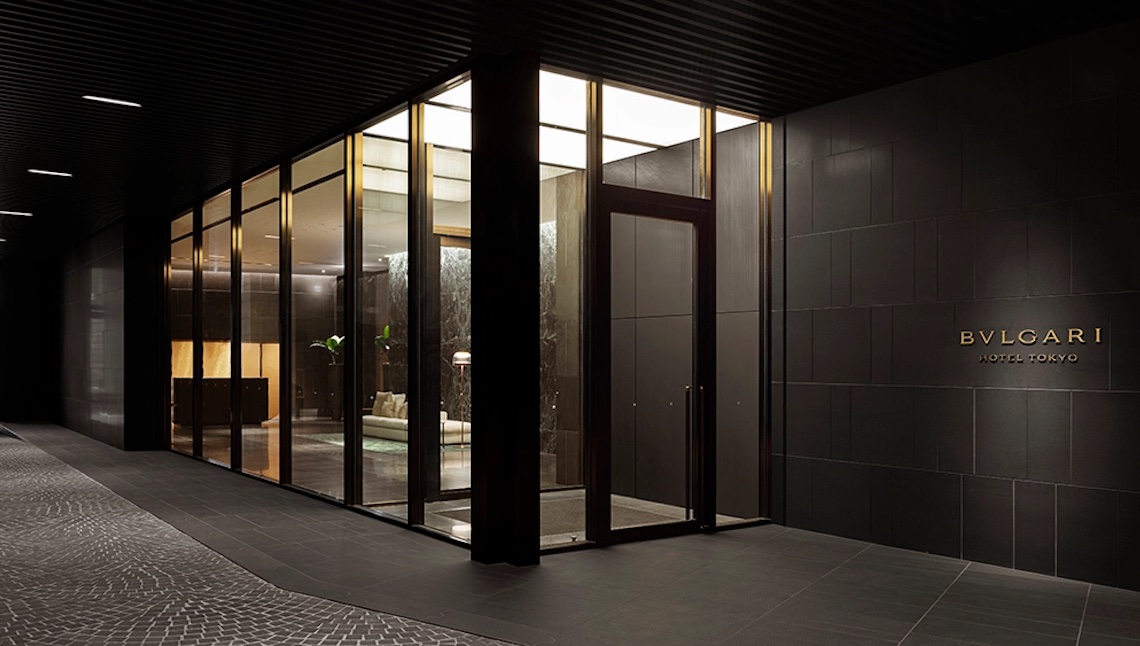 Describe the hotel in 3 words.
Moody. Milanese. Multifaceted.
What's the deal?
Bulgari Tokyo is the eighth hotel for Italy's storied fashion house-cum-hospitality brand. But the 98-room hotel—occupying floors 40 to 45 of a spanking new mixed-use tower above Tokyo Station in the salary-man district of Chiyoda—is also a first for the brand.
"This hotel is part of a new generation," said Bulgari Group CEO Jean-Christophe Babin told Robb Report. "All of the previous hotels were very influenced by Milan. But we decided that in each city, or location. we should try to fuse our Italian roots, codes and symbols with local material, decorations and motifs."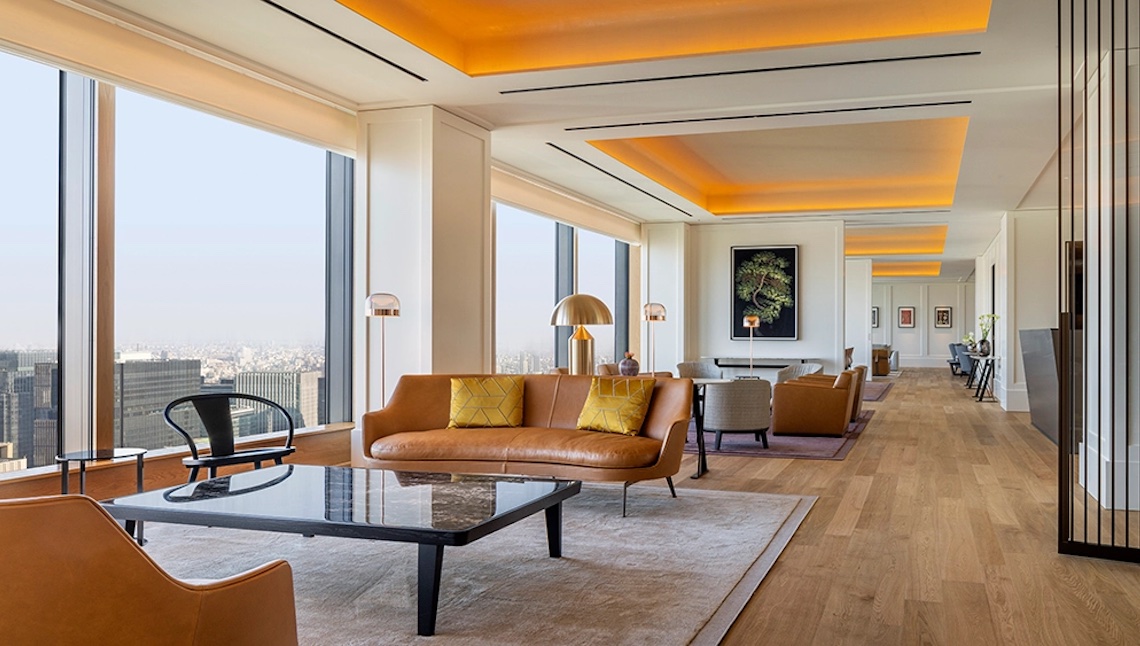 The best room?
The largest suite in the hotel is called, rather aptly, the Bulgari Suite. It's over 400 square metres and is one of the largest suites in all of Tokyo. More impressive still: It's just one bedroom, making it what must surely be one of the largest single-bed suites out there. But wait there is more, literally. If you want to bring the family with you, add beds by connecting them with the smaller suite next door. Prices start at…we don't know (and we aren't sure they do either).
Do the rooms have a standout perk?
Yes. Simple: Shoe trees. We don't know why more hotels don't provide cedar for your brogues but leave it to the Italians to do shoes right.
Did they greet you by name at check-in?
No. Robb got the early-bird special and checked in before the hotel's official opening on April 4. There was some (to be expected) confusion. But you should expect things to be running like a Swiss clock upon arrival.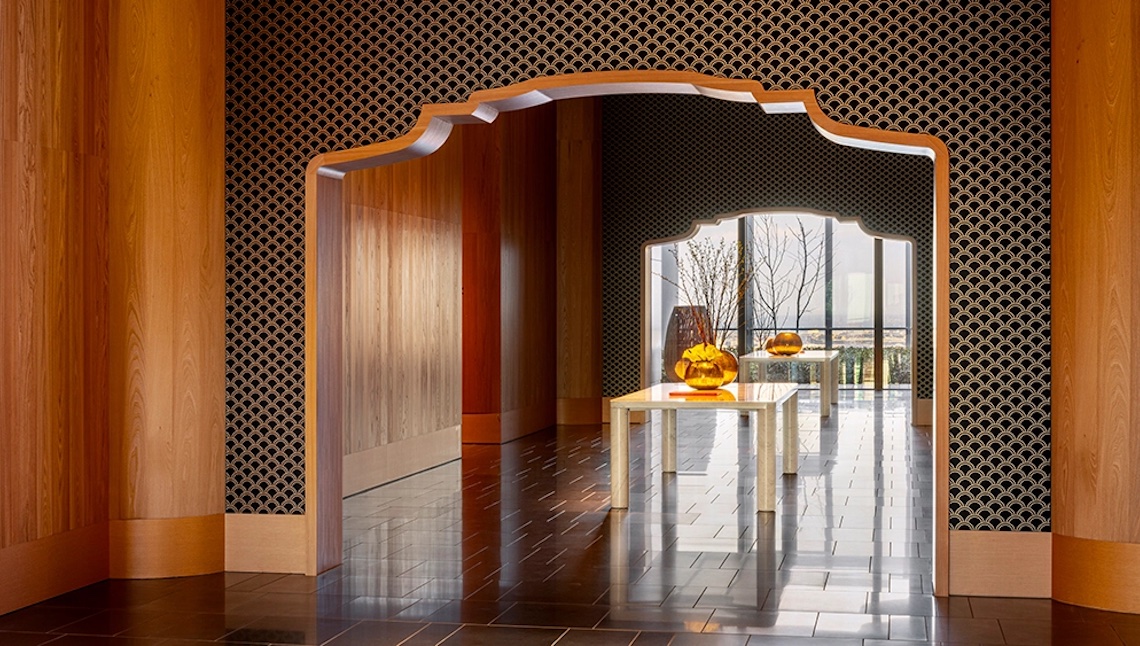 Welcome drink ready and waiting when you arrived? Bonus point if it wasn't just fruit juice.
No welcome drinks here, but there is Krug in your minibar.
Private butler for every room?
Yes. Jeeves, gentlemen's gentlemen, practitioners of the butlering arts are available upon request and with the suites. Either way, your room will be meticulously cleaned and stocked daily.
Is the sheet thread count higher than 300?
Yes. We stripped the bed and discovered that Bulgari's sheets and duvet covers are nothing less than Rivolta Carmignani, a Lombardy-based tailored linen atelier going back to 1867. In true Japanese tradition, luxurious pyjamas are also provided by the hotel.
Is there a heated floor in the bathroom? What about a bidet?
No and yes. Heated floors, the large mostly black granite bathroom in a jet sheen, has not. But this is Japan, and every toilet is a bidet! So bonus point for that.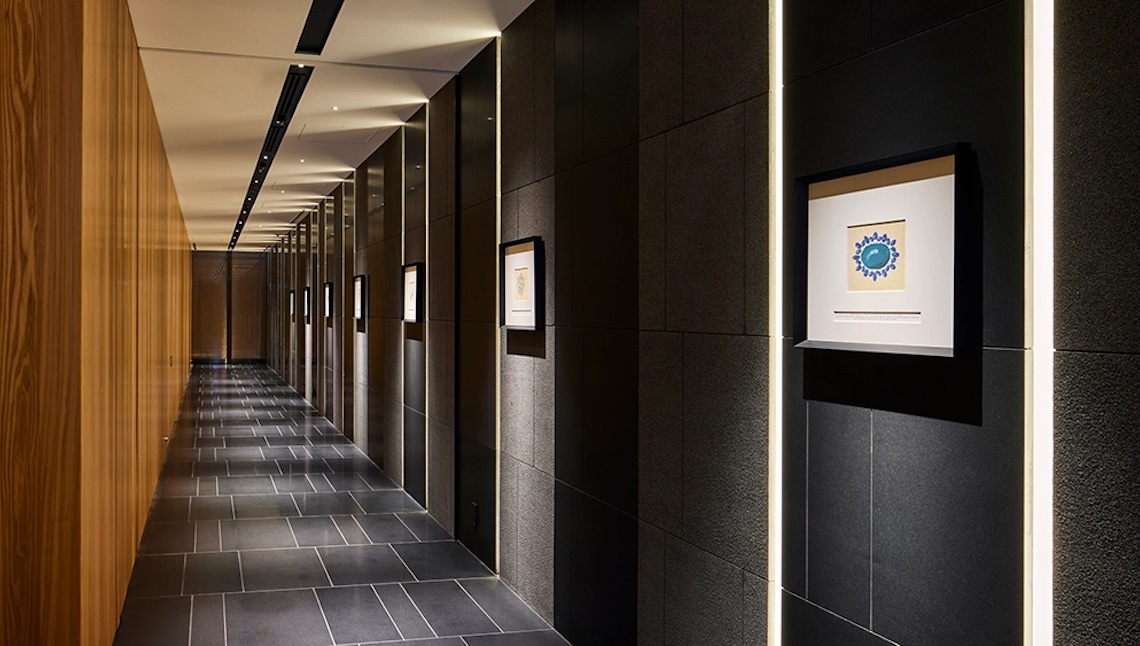 Are the toiletries full-sized?
Yes. And nice enough to steal, too. Leave your dopp kit at home because your room has it all from Marvis toothpaste, toothbrush and comb to razor and Proraso shaving cream. Hand soaps, body wash, shampoos and apres-shampooing are all Bulgari's own and feature its signature scents.
Is there a private pool for the room's exclusive use?
There are no private plunges here. You're in the big city, not the Maldives. But there is an elegant a 25-metre pool just beyond the spa, as well as an onsite onsen with two very hot pools, an ice machine, a dry and wet sauna, await. It's sex-segregated, so feel free to be free here.
Is the restaurant worth its salt?
Assolutamente. If you are looking for Italian food in Japan, look no further. Mutli-Michelin-starred Bulgari brand chef Niko Romito is in the house. That's all bellissimo, but the real VIP experience is the eight-seat Sushi Hōseki, where chef Kenji Gyoten—awarded three Michelin stars at Sushi Gyoten—oversees the Omakase, and gives the hotel a fair claim to the most exclusive new spot for supper anywhere in the city.
Is there caviar on the room service menu? If so, what kind?
Yes, of course and they've got beluga. Banned in the US since 2005, it's on the menu here and will set you back roughly US$565 for 50 grams—a bargain compared to the same size tin of Petrossian's Ossetra, at US$668.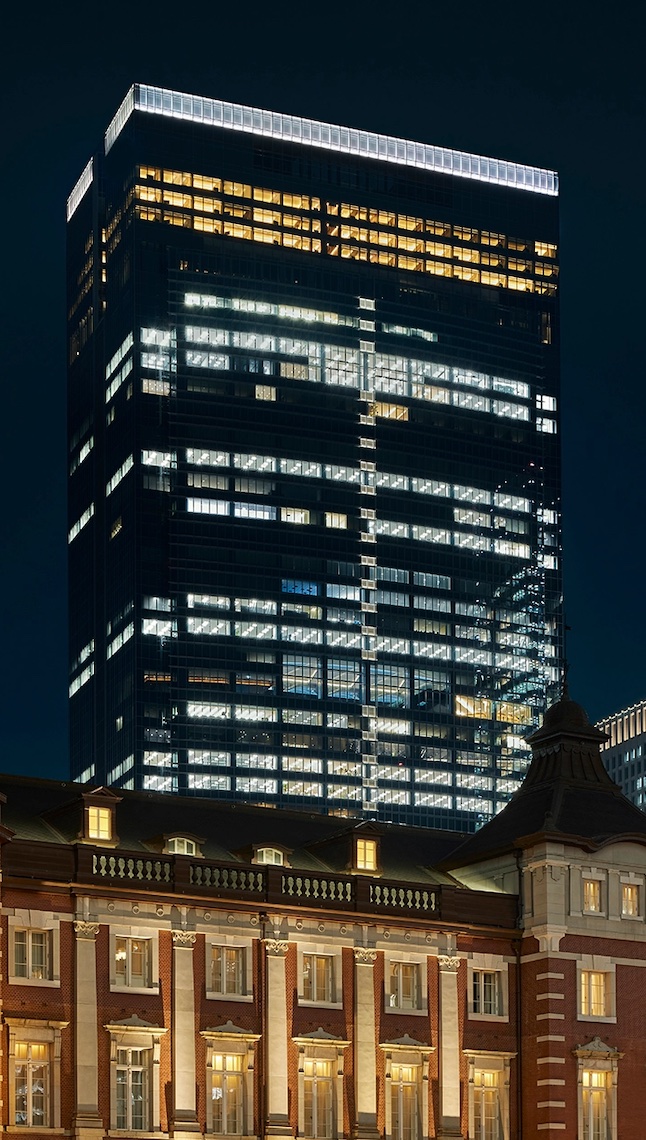 Do you want to spend Friday night in the lobby bar?
That's going to be a yes from us, arigato gozaimasu. The hotel's bar, so conspicuously absent from the main floor, can be found atop all the action on the hotel's indoor-outdoor rooftop space. Order a Japanese whiskey, a glass of Dom, or Bulgari's signature cocktail first introduced at the Milan hotel back in 2004 (it's gin, Aperol, pineapple, orange, and lime juices).
Would you buy the hotel if you could?
Yes. Would I like to own an elegant, gemlike hotel, centrally located high above Japan's royal palace, and packed to the gills with beautiful people? It's more a question of whyever not.
This article was first published on Robb Report USA