From Smiths Beach to Kings Park, there's more than just Margaret River that Western Australia and Perth has to offer
We all know and love Perth, Western Australia's capital. It's a relatively short five-hour flight away, there isn't a timezone difference, and it has all of the wonders of Australia without the wall-to-wall throngs of tourists of other nearby destinations. However, there are schools of thoughts and trendy hashtags that may entice you to those cities on the East Coast (often for very good reasons). For instance, the most recent survey by the Economist Intelligence Unit says that Melbourne is the third most livable city in the world, with Sydney fourth and Perth in 12th. Maybe you've even heard a friend, colleague or relative complain—misguidedly—that "there's nothing to do in Perth".
But Western Australia, the country's largest state, boasts a veritable cornucopia of luxury adventures, and Perth is more than happy to be your luxe launchpad. Whether you have months to spare or a long weekend, there are plenty of luxurious experiences to enjoy for solo travellers, couples, road-trippin' friends, and/or families with strollers. The best part is, you don't necessarily have to spend seven hours in a car to see The Kimberley and Pilbara in Australia's North West (though you certainly should, given the opportunity). Join us as we venture to Australia's South West to eat, drink and hike our way through charming towns, breathtaking cliff sides and, of course, the beloved Margaret River region.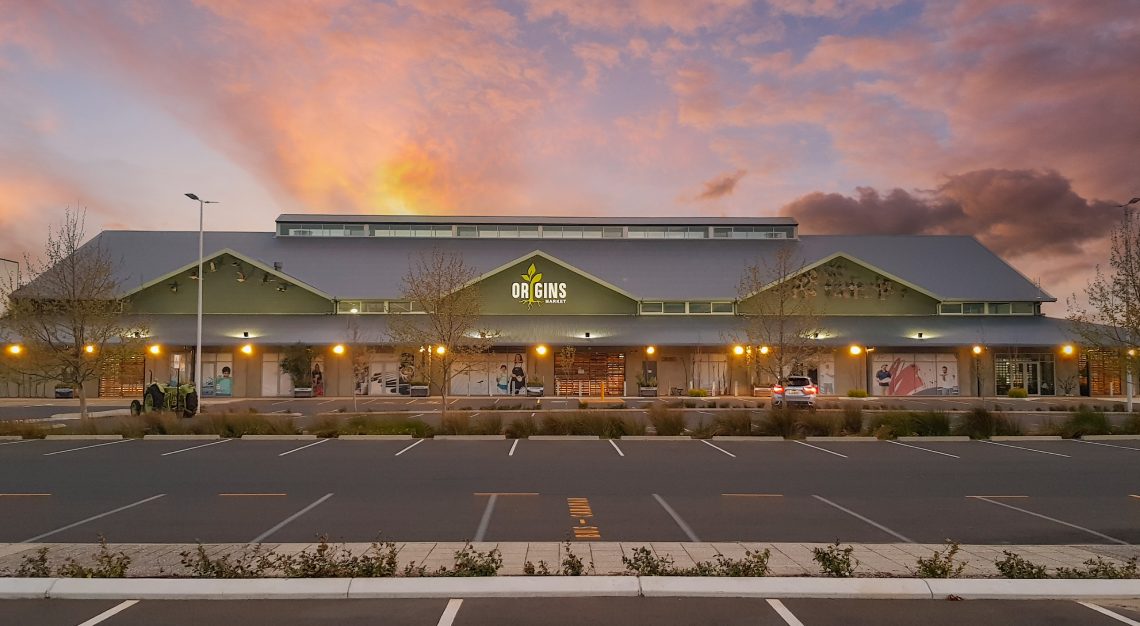 Into the sunset
Margaret River's gravitational pull down south has resulted in many of the towns along the way benefiting and, in certain cases, becoming draws unto themselves. A few examples include (but are not limited to) Mandurah, Bunbury, and Busselton. For a halfway rest stop on your road trip, pull over and take plenty of photos at Busselton Jetty. It's also a great way to stretch your legs after being in your vehicle for a couple of hours. Instead of falling prey to tourist trap meals near the Jetty, hop back in your car for five minutes and head to Origins Market. Featuring more than 70 local talented artisans, you'll discover and enjoy more than 20 kinds of cuisine from all over the world at the Market, as well as handcrafted products such as jewellery, rugs, cheeses, spirits and artworks.
There are limitless accommodation options to choose from when deciding your home base for your Margaret River expeditions. For the quintessential Aussie experience with more than a touch of luxury, book your very own Beach House (with all the amenities you'll ever need) at Smiths Beach Resort. It is the only member of Small Luxury Hotels of the World in Western Australia, and is so named because it is right in front of one of the most beautiful beaches in Western Australia, if not the world. Wake up to the scintillating waters of the Indian Ocean, and then take a dip or body surf in the evening—or all day, if you're so inclined.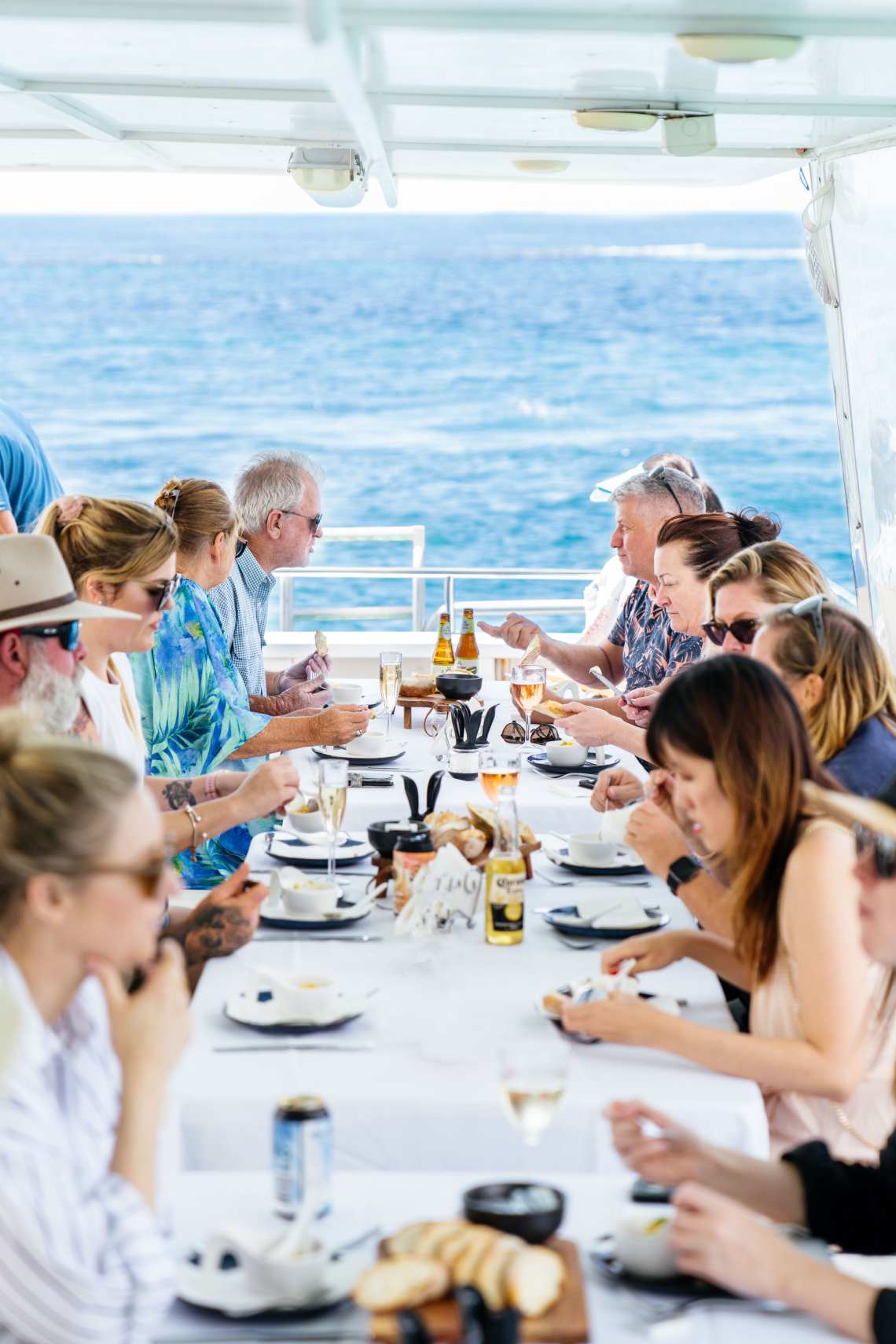 But the day's not over yet. What's better than a seven-course dinner featuring the best local produce, wines and beers, as you sail along on a pleasure craft with the sunset behind you? Very little, I dare say. The Taste of the Bays dinner programme by South West Cruises includes a private, award-winning chef; experienced crew members serving you all the food and drink you can handle, and views to upload and make others envious. Savour the meals freshly and masterfully prepared onboard—they are most certainly not glorified takeaway boxes—and raise a toast to the setting sun, illuminating the perfect first day of this Western Australia luxury adventure.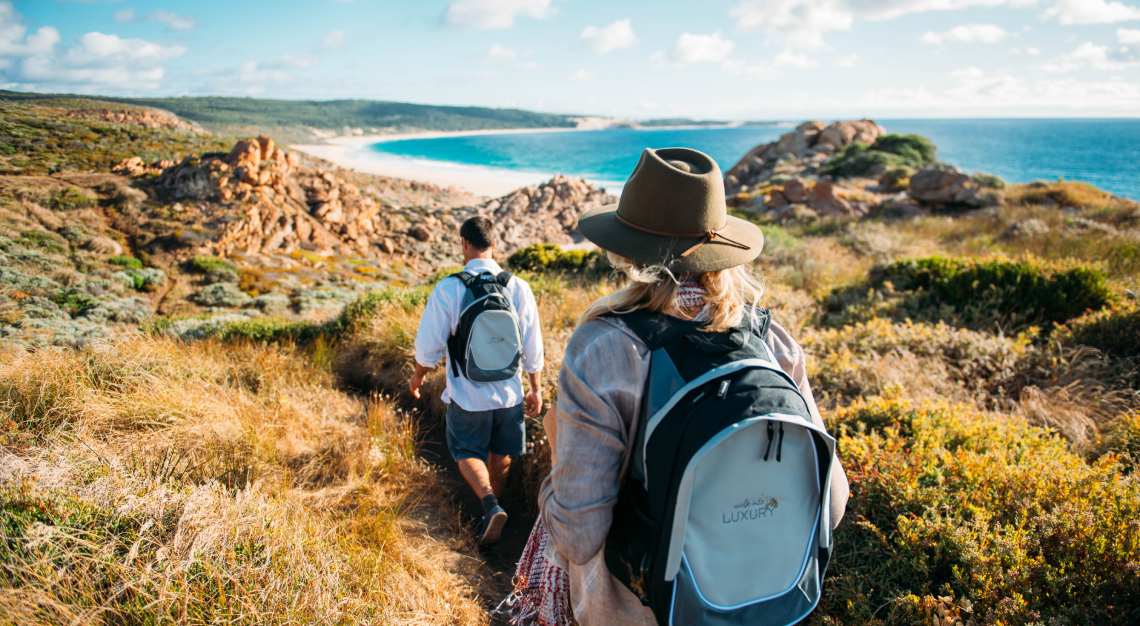 From cliffs to caves
Smiths Beach Resort is considered prime location not only for its proximity to the beach, but also because the 123km Cape Naturaliste to Cape Leeuwin Track passes by right in front. If that's a bridge too far (understandably), then consider instead a hike to Canal Rocks. Walk Into Luxury offers private luxury experiences all over Australia and New Zealand, and its Four-Day Cape To Cape Walk is one of its most popular. They have a wide range of walks for all fitness levels, so the relatively shorter hike along the coast to Canal Rocks would be ideal for guests of Smiths Beach Resort who also want to save a bit of energy for winery visits later in the day. My guide is an avuncular bloke named John Taylor, but he insists that I and all his friends call him 'Fish'. Wait, it gets better—he used to be an architect, and he became a guide for Walk Into Luxury after he retired in 2020. I fact-checked this, and yup, you can find his impressive portfolio online. Fish adeptly guides me and other guests as we hike along the coast (sun on our backs, Indian Ocean to the right), scramble up some rocks, and take plenty of photos. After the morning hike, I eventually understood why Fish chose this life.
The best kinds of lunch often involve wine pairings. How fortunate, then, that some of the best restaurants nearby are located in wineries. At the cellar door of Wills Domain Winery, book a seat at its premium tasting to enjoy its Paladin Hill range of wines, including a Chardonnay, Shiraz or—my favourite—the Matrix. Then amble over to its restaurant for a superb tasting menu, and try to ask for a table right by its vineyards. But if you're with family and friends, and would prefer a space for the kids to run themselves tyred, head to Swings & Roundabouts Winery. You'll smell delicious comfort food and hear raucous laughter as you walk in, as its philosophy is all about ensuring every single guest, young or old, has a fun time. Hearty pizzas, ice-cold ice cream, and a gigantic playground for the kids to let loose in while the adults enjoy a drink or three. What more could you ask for?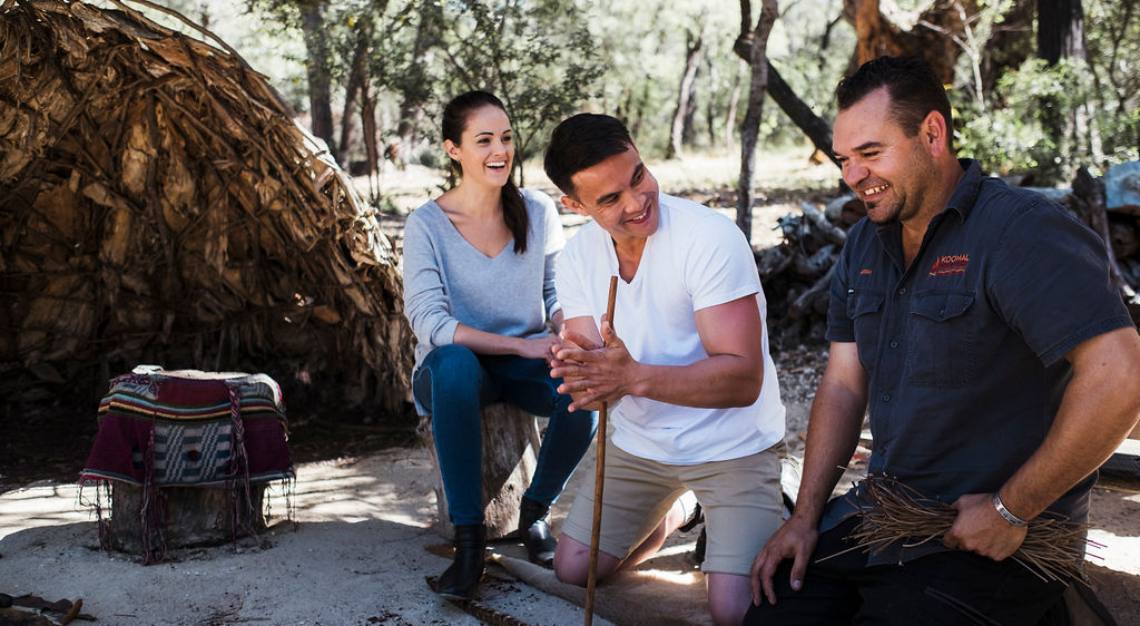 Not too far away either is Ngilgi Cave, a sacred site to the aboriginal people who've been living in the region for centuries. Learn all about the Wadandi and Bibbulman from Josh Whiteland, who conducts tours of the Ngilgi Cave with Koomal Dreaming. A walking encyclopaedia, Whiteland has been exploring and guiding others through the cave and its surrounding bush since he was a boy. The climax of your tour with him will be his didgeridoo performance, right in the heart of the cave. I advise against whipping out your smartphone and instead appreciate the deeply spiritual ritual, one that will leave you with goosebumps and feeling the blessings of Whiteland's Wadandi ancestors.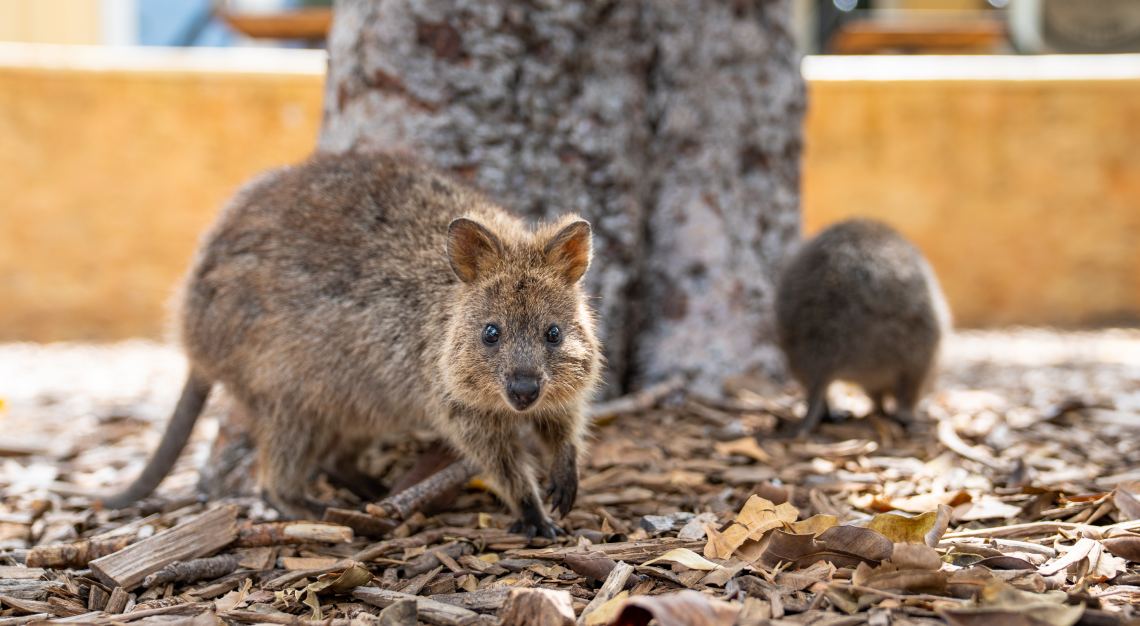 Selfies with smiling marsupials
You must've seen them before. Quokkas, those smiley little animals, are world-famous thanks to their selfies with everyone from Asgardian A-listers like Chris Hemsworth to Grand Slam greats like Roger Federer. These marsupials are only found on Rottnest Island, a 45-minute boat ride from Perth, and a little bit on the nearby mainland. As such, Quokkas have no natural predators, resulting in them being a bit too friendly—especially with those who want to farm for likes on social media. But don't let that be your only reason for visiting Rottnest Island, a gem of destination perfect for long-weekend getaway. Book your stay at Samphire Rottnest is a luxury resort with beachfront or poolside accommodation, or even at glamping options available from Discovery Rottnest Island. Hike, cycle or swim all over the island, while the Quokkas cheer you on. Sort of.
But then again, cramped boat rides (which could lead to seasickness, for those of weak dispositions) are not for everybody. So, how about a flight with Swan River Seaplanes? Land right in the heart of Perth along its majestic Swan River from destinations such as Rottnest Island, Busselton Jetty or the Abrolhos Islands. Or if you'd like a bird's eye view of Perth—literally—Swan River Seaplanes offer Scenic Flights too.
And remember: don't feed the Quokkas, no matter how badly you want that selfie.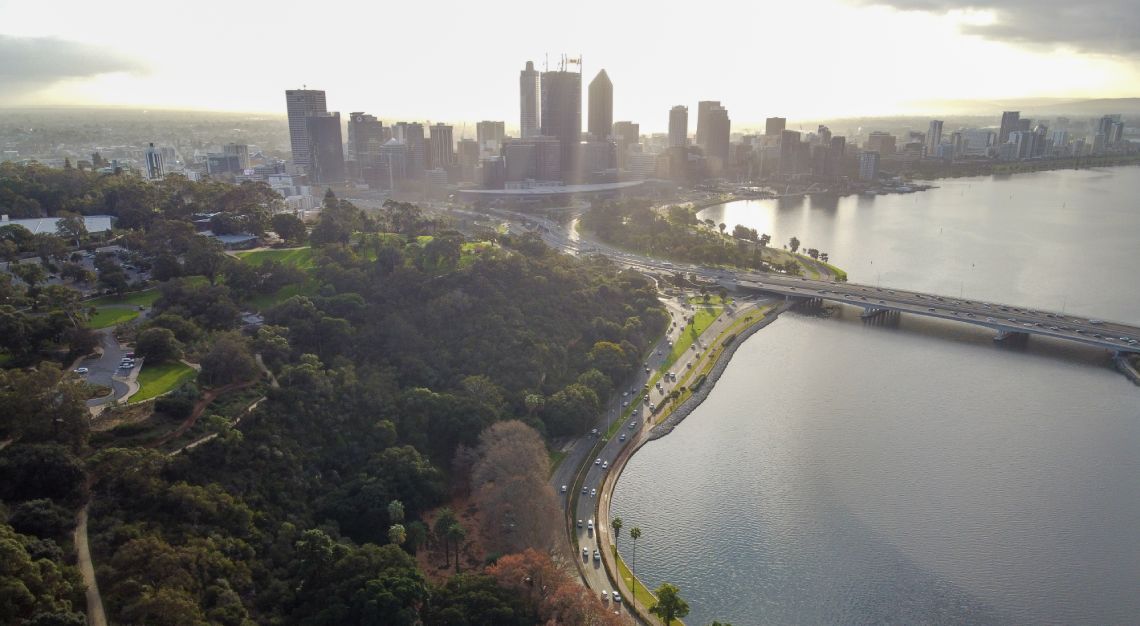 Destination Perth
My experience with Fish and Walk Into Luxury while hiking to Canal Rocks provided an extra dimension and so much more depth to my hike, instead of it just being an arduous march from A to B. So, I connected with The Hike Collective, who specialise in guided tours all over Perth and Rottnest Island. From tours of the island's Lakes & Bays or its relatively quieter West End to completely bespoke private tours, The Hike Collective will cater to all levels and interests. If you're visiting in Spring, then you'll definitely want to join its Bubbles & Botanicals of Kings Park tour. Kings Park in Perth City is 400 hectares of lush greenery, with a Botanic Garden that bursts into life in Spring. You'll learn all about the 3,000-plus unique flora there from the experienced guide, and end your tour with a glass or two of local sparkling wine. If only all hikes ended this way.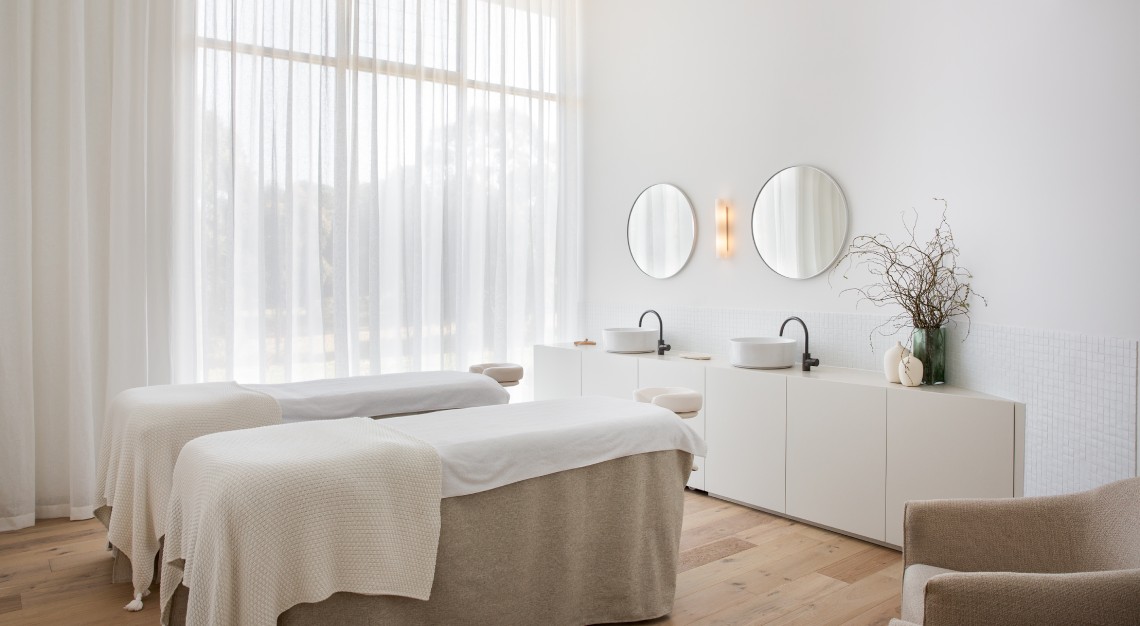 You deserve a bit of pampering after all that outdoorsy adventures, luxurious they may be. Bodhi has locations all over Western Australia, including Yallingup in the Margaret River region as well as in the Westin Perth, and offers a veritable menu of wellness and spa services. Whether you have as little as 20 minutes or as much as five hours, Bodhi will rejuvenate you from head to toe, from body to soul, using its natural ingredients and via its team of experienced practitioners. I opted for the 60-minute Bodhi Relax Massage, to calm the nervous system, restore inner balance, and forget all about my woes in the world.
All good things must come to an end, unfortunately. So, conclude your trip on a high and celebrate your renewed love of Perth and Western Australia at Como The Treasury, located in the State Buildings. What was once a post office, land titles office and treasury built in the 19th century is now a masterfully restored heritage building, featuring 48 rooms and suites at Como The Treasury, as well as a plethora of dining outlets and cool boutiques. The hotel's Cape Arid Rooms serve delightful afternoon tea menus that change seasonally, while its rooftop Wildflower restaurant is an elegant space serving a contemporary menu centred on the indigenous six seasons. Over in the State Buildings, Wine Merchant features a gloriously extensive wine list; Beer Corner has both best-selling and craft beer on its many, many taps; and Osteria brings the best of Italy to Perth Point Zero (the originating point set in 1925 to measure all Western Australia road distances).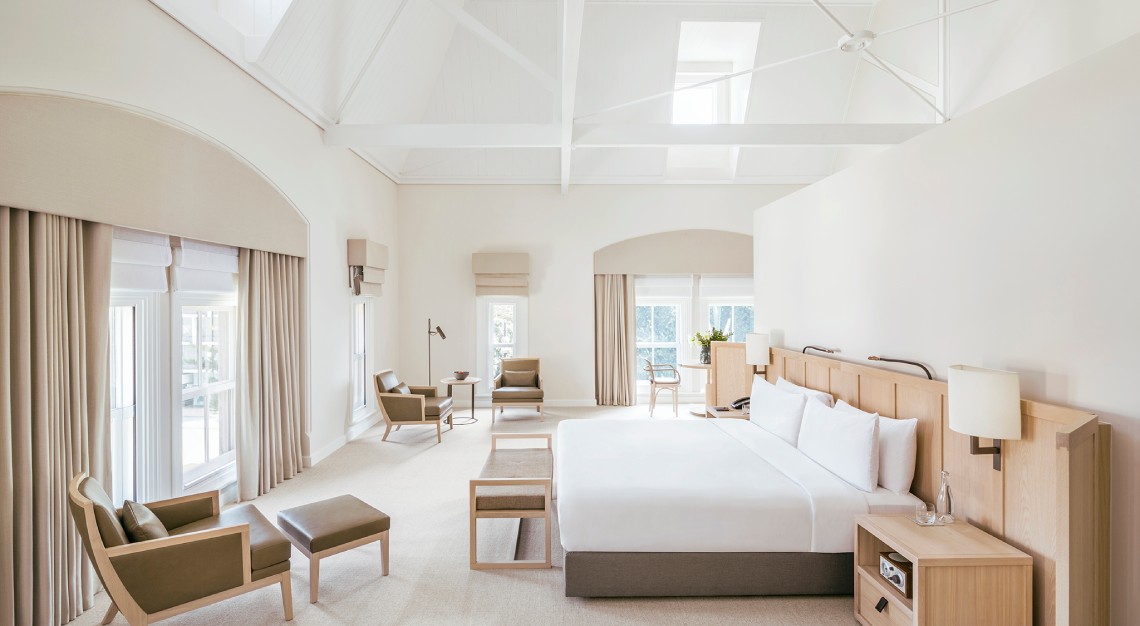 But before you board your flight back home, why not transition between Australia and Asia with a segue to savour? Because, as much as you'll enjoy the delightful local food and wine on this luxury adventure through Western Australia (like I did), there's nothing quite as comforting as a bowl of steaming hot white rice or soup with noodles. If Asian flavours are what you crave, by a multiple-award-winning chef no less, look no further than Long Chim by David Thompson. The chef behind Darley Street Thai in Sydney, nahm at The Halkin in London, and nahm in Bangkok opened this Thai restaurant in 2015 in Perth's State Buildings. The very best of contemporary casual dining meets traditional street food in Long Chim, which instantly reminded me of home the moment I walked in. The multi-colour plastic stools, the smell of spices in the air, and the incessant conversation was all Southeast Asia. The fish curry, accompanied with the aforementioned bowl of steaming hot white rice, pretty much transported me home.
And if this is what Perth is capable of serving up, and if everything I've experienced over the past few days is merely a tasting of what the entire Western Australia has to offer, then it truly is more than home away from home. It's living the dream every day.
Great Downtown Perth Hotels
The Ritz-Carlton, Perth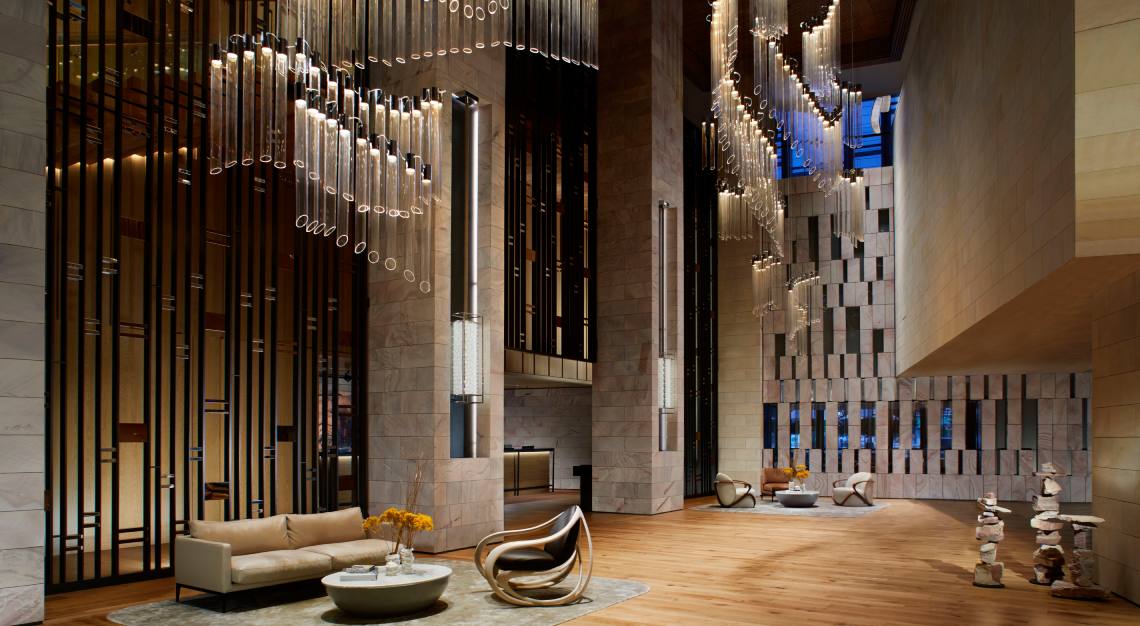 Como The Treasury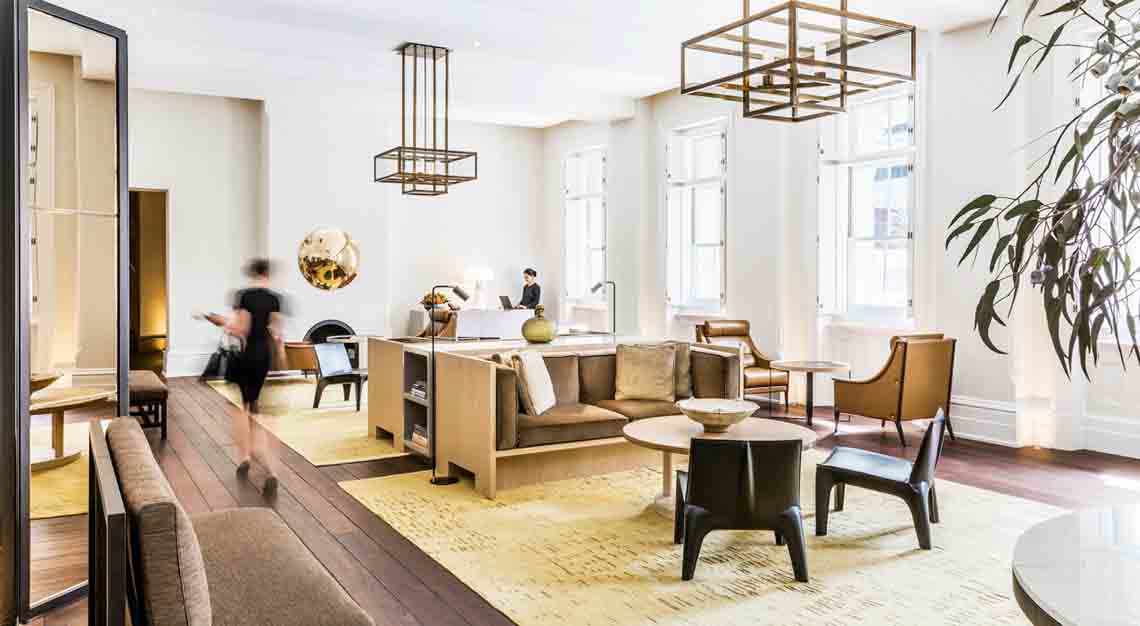 The Westin Perth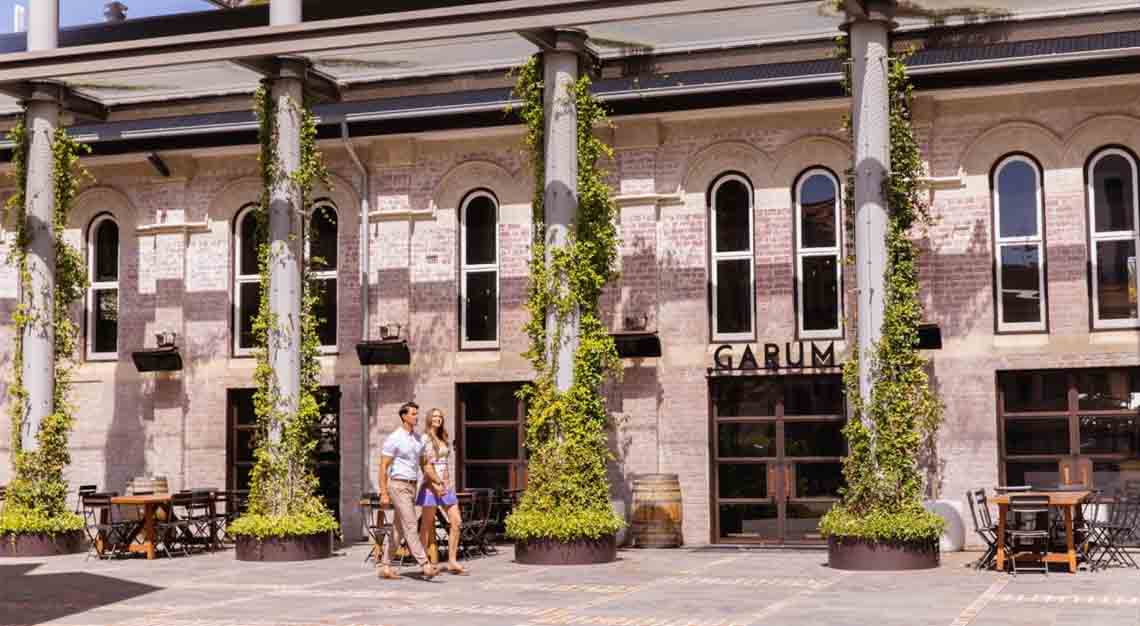 This story was first published on Robb Report Malaysia