On your next trip to Thailand, seek refuge at
Samujana, a collection of 30 self-contained villas that overlook the island's northeast coast
I wasn't ready for this. I'm on a rocky outcrop at the south end of Lamai Bay in Koh Samui, and I'm in flip flops. It's slippery and full of cracks, and one wrong step will send me flying to my grave. I could die from the fall or from embarrassment, but death is the last thing on my mind. I'm here for the same reason everyone else is: the Hin Ta (Grandfather Rock) and Hin Yai (Grandmother Rock), two rock formations that pay tribute to both a man's and woman's genitalia. It's amusing for a second or two, and the cracks make sense.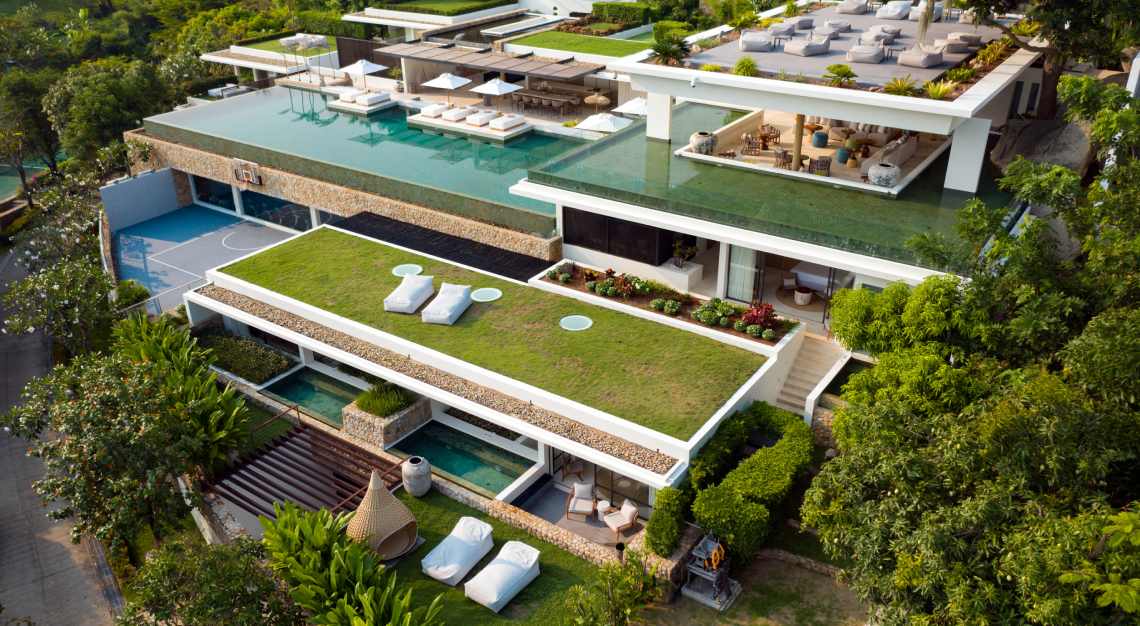 Of course, there is more to Koh Samui than nature's dick pic. Just a quick two-hour flight on Bangkok Airways from Singapore, Thailand's second largest island provides more than enough R&R to take the edge off yet another stressful month. Think of it as a smaller Phuket (it's about half its size) that's a lot less busy and a lot more relaxed. Set in the Gulf of Thailand, daytime Koh Samui is a gleaming jewel; bright and sunny, surrounded by the varying blues of the ocean and filled with white sandy beaches and the lush greens of the forests. The nights can be spent at a bar or market in Chaweng, or one of those famous full moon parties on Koh Phangan, 15 km north of Koh Samui by ferry. 
What used to be a well-kept secret is now anything but undiscovered, but it is still paradise. And if you play your cards right, this paradise will be sprawled before you at Samujana, a collection of 30 self-contained villas woven discreetly into a hill, overlooking the island's northeast coast. The first walk in on arrival will always be magical, and between the infinity pool and yoga-retreat feel, the struggle to leave is real. Such is the architectural feat of head designer Gary Fell, whose expert blending of concrete with Koh Samui's tropical beauty makes one feel close to the pristine island surroundings. It also casts the illusion of being left alone in paradise.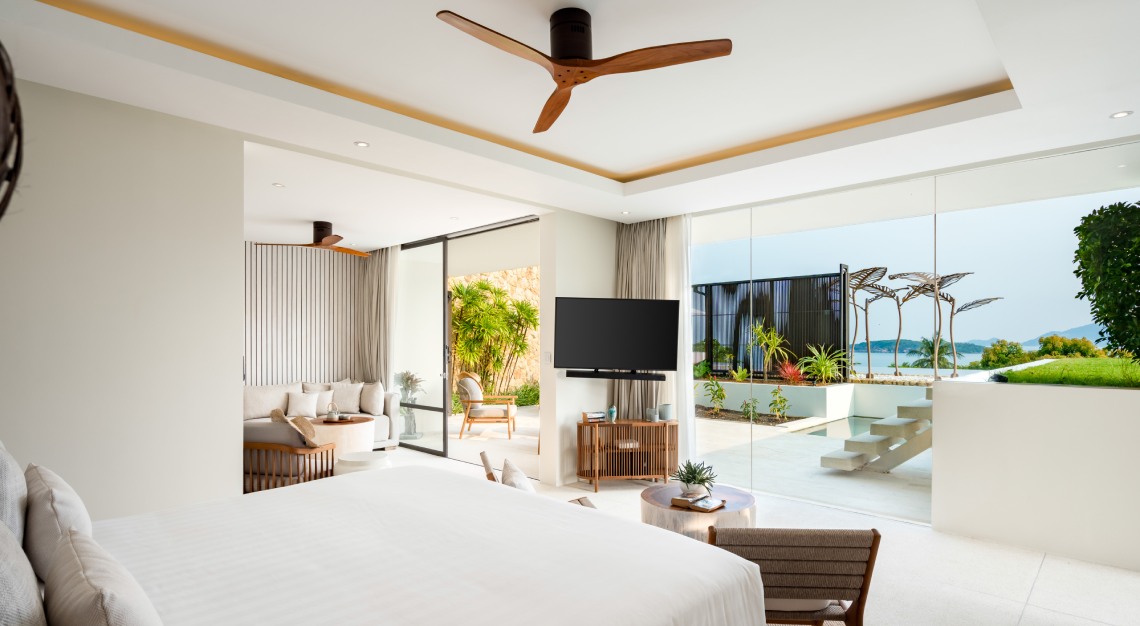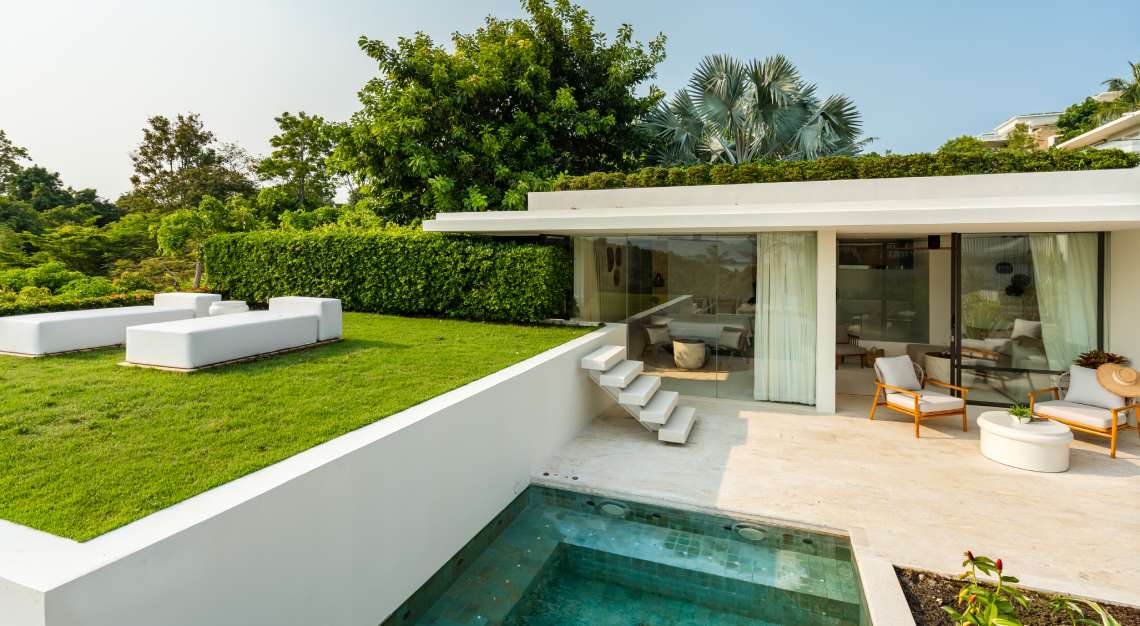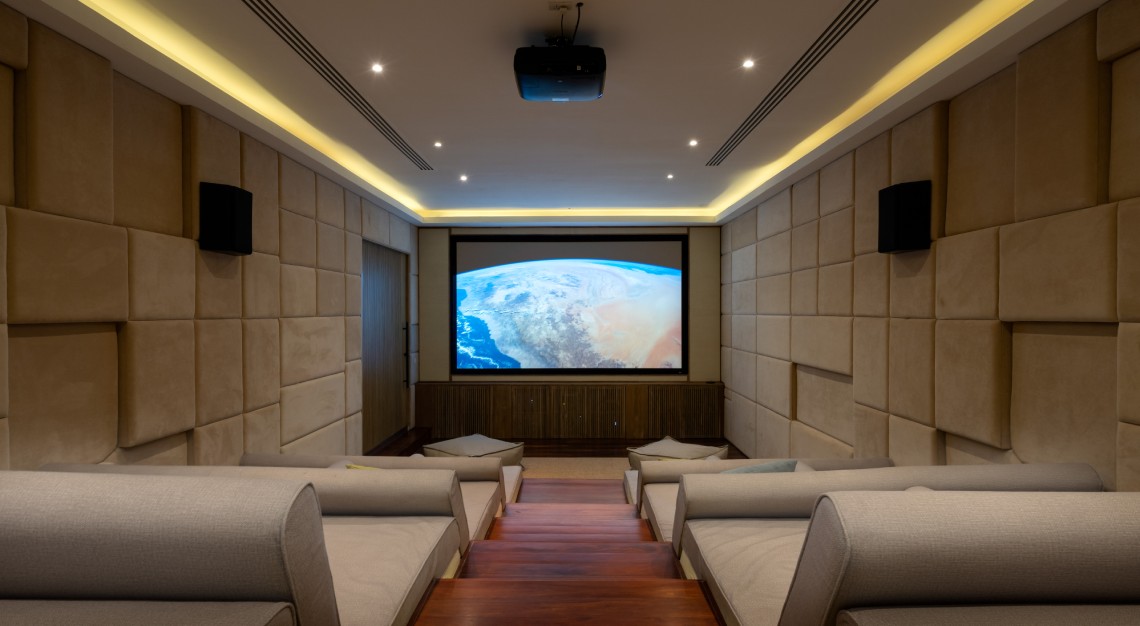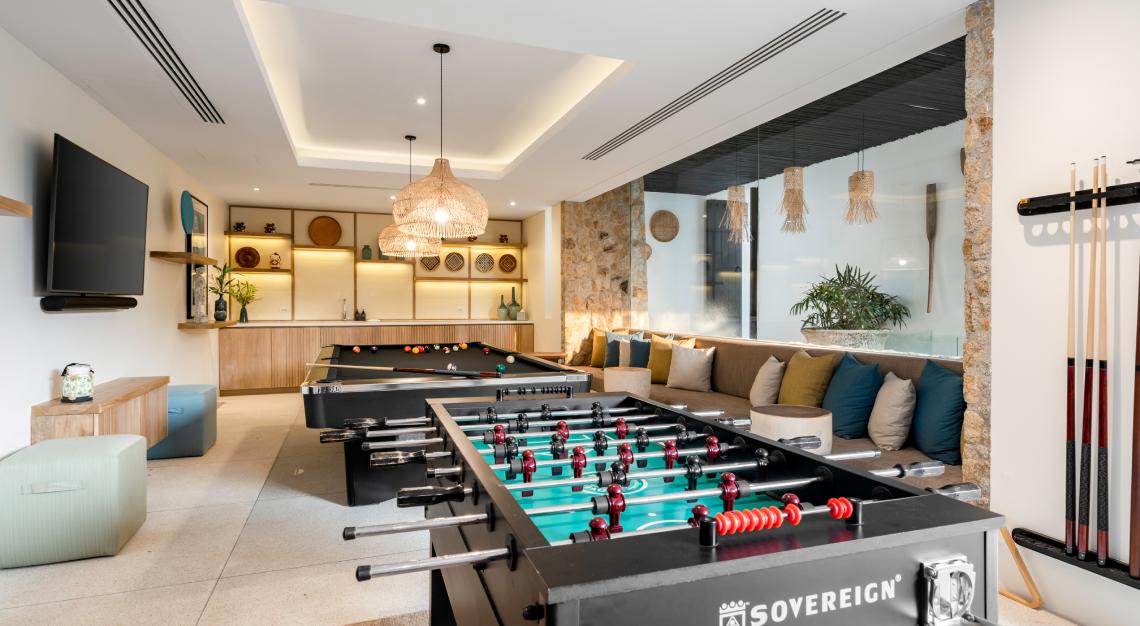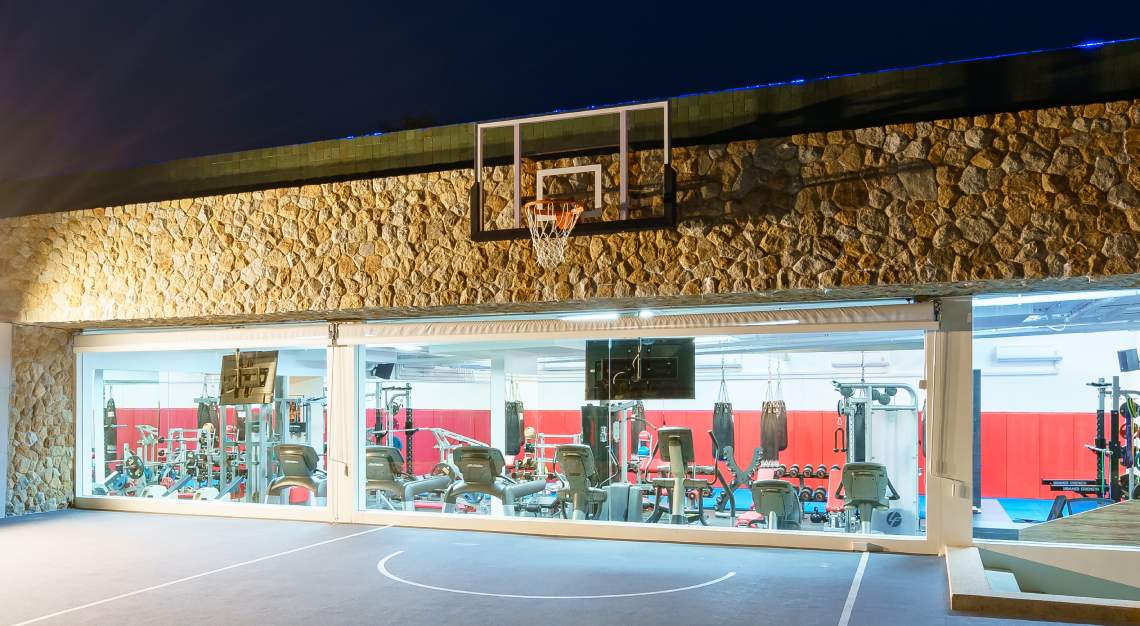 The villas range from three to eight bedrooms – perfect for big families or even wedding parties – though the three-bedroom villa can be made available to couples at a one-bedroom rate. As for me, I get to spend four days in the spectacular Villa 12: seven en-suite bedrooms (five with private jacuzzis), a 25-metre infinity saltwater pool, rooftop sun deck, commercial-grade gym, spa room, private movie theatre, an indoor games room and all sorts of luxuries that give me this false sense of invincibility… at least for the next few days. The games room is ideal for a civilised match of screaming foosball (it's easy to go ultrasonic when a game involves a group of girls), and the theatre can easily be doubled as a spa treatment room, where an external party of traditional Thai masseurs can set up shop and knead those knots away.
Celebrities, royalty and all sorts of important people love Samujana for its utmost privacy. One can easily spend an entire holiday here without ever encountering the prying eyes of the paparazzi, or for plebeians like me, the natives going about their daily lives. Only if you want a purely escapist fantasy, with just the company of your own. But the best way to get to know a place is its people, and even without leaving the confines of your villa, Samujana brings plenty of warmth from the 'Land of Smiles' to the table. Each villa has a dedicated, down-to-earth manager and a small host of staff who waits on you hand and foot, magically appearing only when needed. With their help, order in the island's best yoga instructor and wrap the day with a manly manicure and rummy cocktail (or as many to your liver's content). Private chefs are also up for hire if you fancy lashings of spicy tom yum, curries and Thai milk teas. If you want to do the cooking yourself, you can. But why even bother?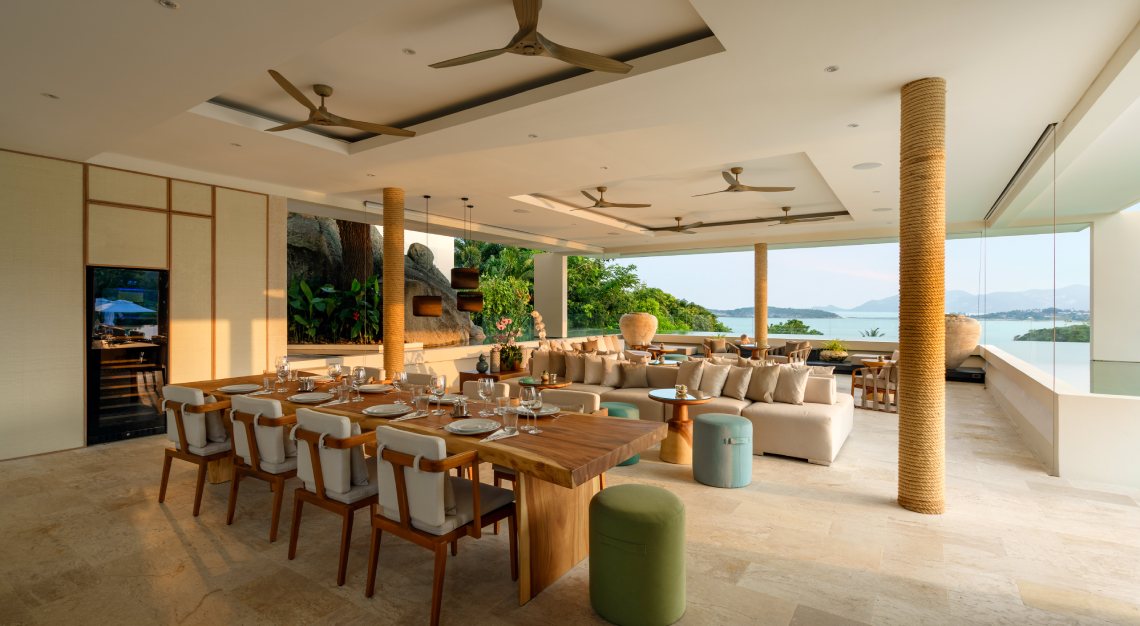 As mentioned, it involves quite a bit of trying to peel yourself from the villa, but when dips in the jacuzzi and lazing around get boring (the horror), sailing catamarans are available for private charters; explore the gulf, waterski, snorkel or dive into the coral gardens of Koh Tao. If being on land is more your thing, a custom tour of the island can be arranged. Zipline through a forest, take a mandatory selfie at the Na Muang waterfall, and have plenty of Koh Samui's only rum before you're sent to Grandfather Rock. And once the amusement dissipates, quickly make your way back to your villa, where the real beauty lies and awaits. 
Editor's note: The seven-bedroom villa is available at a starting price of US$4,710/night this 20 December 2022 to 7 January 2023, for a minimum of four nights. Select villas are also available for sale.