Roman Holiday
Visiting the flagship store of a major luxury brand, in the city where the brand was founded, is a rite of passage for some. For others, it's a form of pilgrimage. That's certainly the case for us, especially when it comes to a storied marque like Bulgari.
Bulgari's historic Via Condotti boutique in Rome continues to occupy the same site since its opening in 1905. Last December, a new space opened in the building adjacent: the New Curiosity Shop.
It's a reincarnation of the original Old Curiosity Shop from the brand's earliest days in the 20th century. The shop, named after Charles Dickens' novel of the same name, sold art objects, jewellery and antiques from across the Mediterranean. Basically, anything that caught founder Sotirio Bulgari's eye would make it to the shop floor.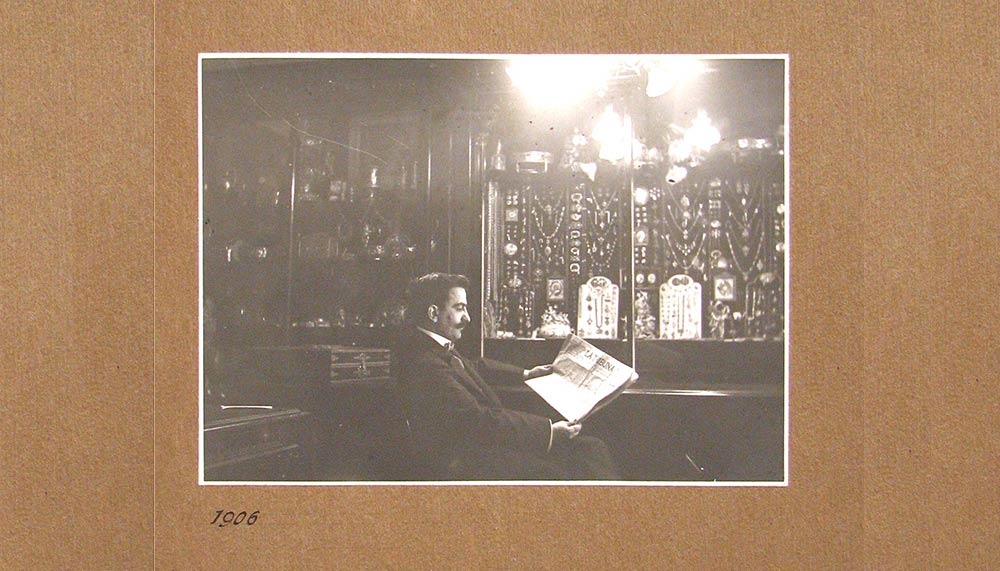 The New Curiosity Shop gives us even more reasons to travel to the Eternal City – a metropolis we already love. Here are three of them.
1. Dual Identity
The store's interior looks like it has a split personality. One side is sleek and modern, while the other evokes old-world charm.
There's good reason for this. The modern half is meant to mirror the original shop's layout and pay homage to its success. In its heyday, well-heeled English tourists made a beeline for the shop, drawn to the exotic goods on offer.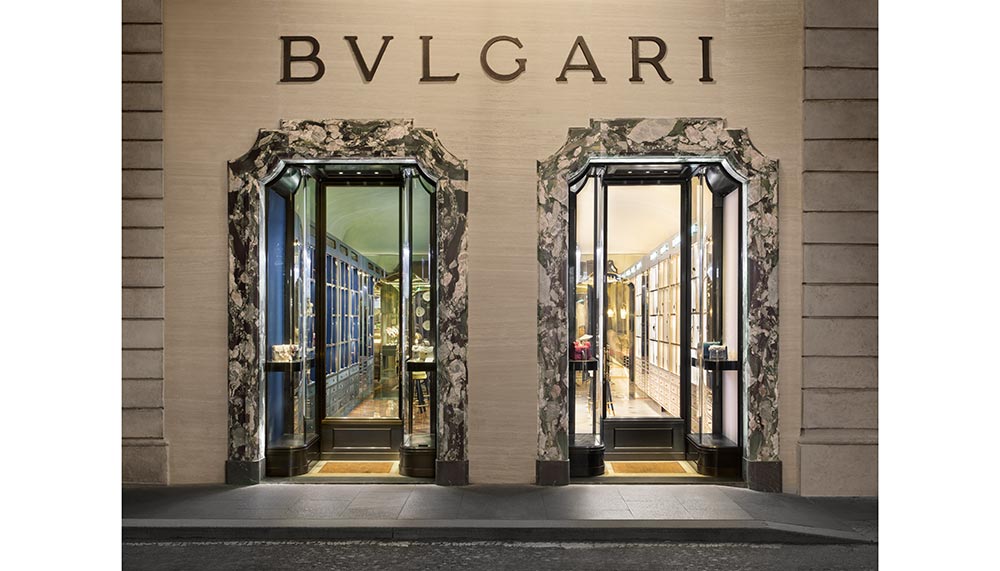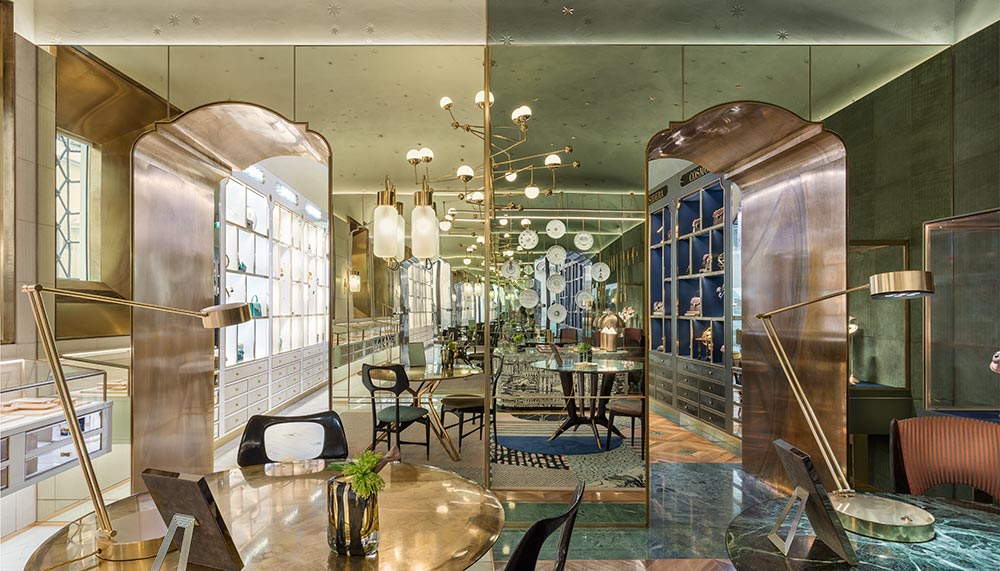 2. Counter Intuitive
The central counter mimics a traditional table in its shape and materials. But its surface is actually an interactive screen that allows you to browse the store's entire collection.
You could, of course, actually physically browse the collection. What's not on display are hidden away in drawers, tempting the intrepid to embark on a journey of discovery. It's not called the Curiosity Shop for nothing!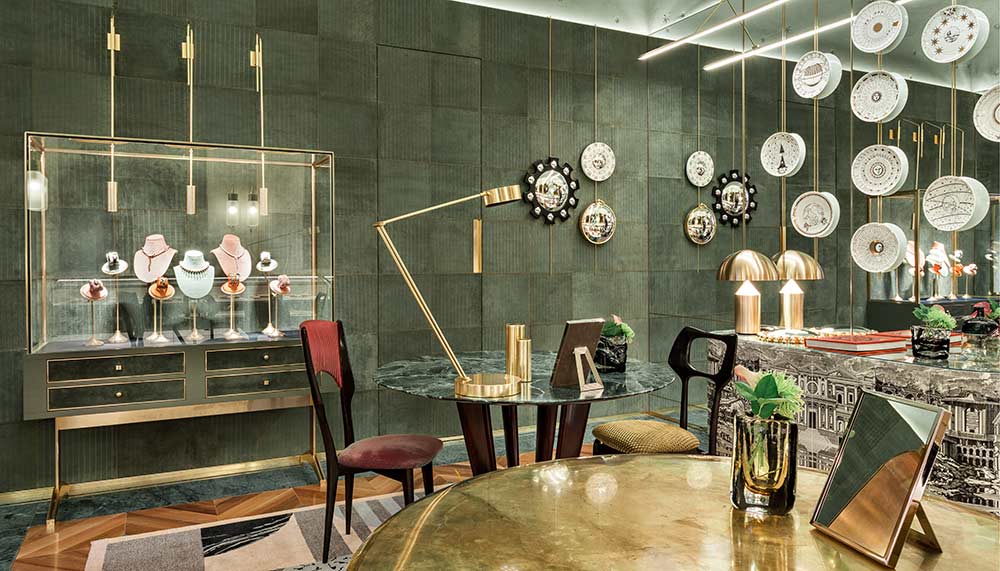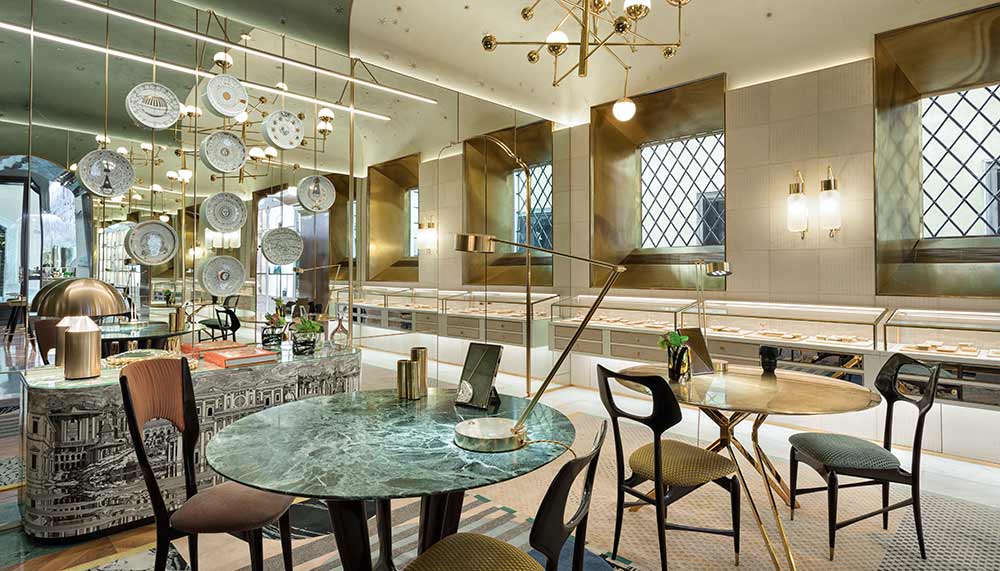 3. Store Exclusives
There's no point selling the same merch as any other Bulgari store. The wares here are exclusive, found nowhere else.
Jewellery connoisseurs, look out for the CONDOTTI10 collection. It comprises two sets of bracelets with matching rings: one in pink gold and diamonds, and the other in pink gold and diamond pave, with malachite and mother-of-pearl inserts. Their geometric designs mimic a floor motif in the Pantheon, making them meaningful souvenirs of your trip.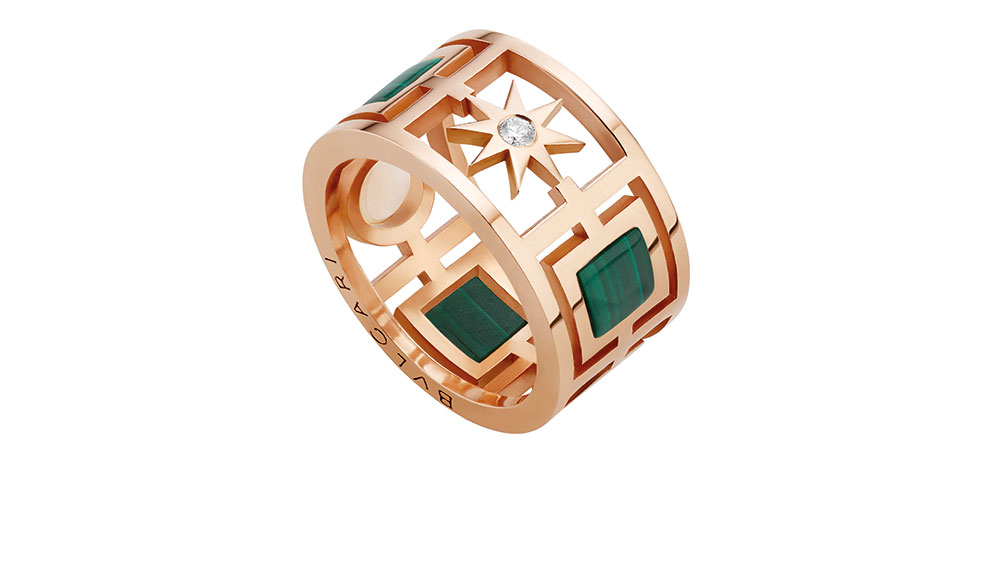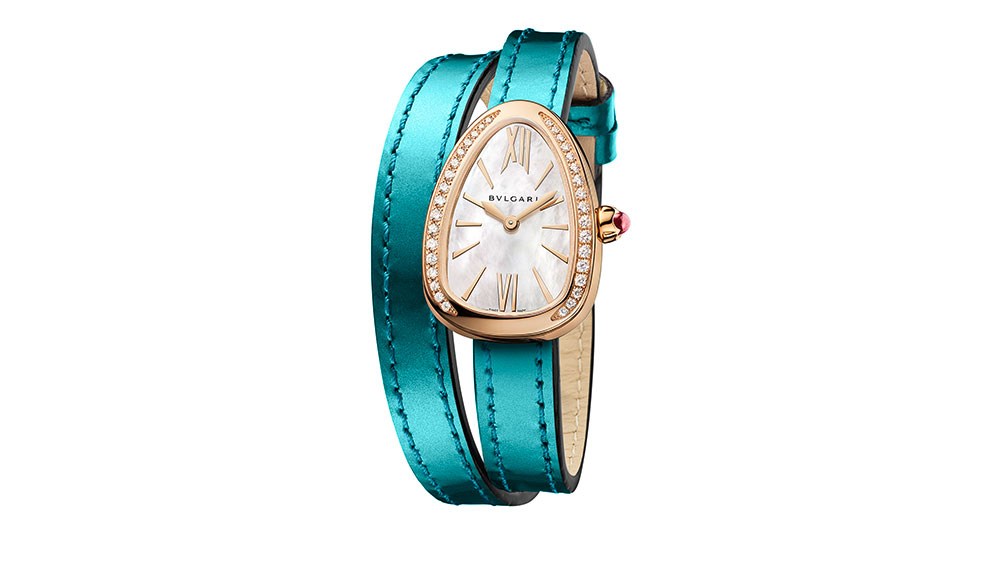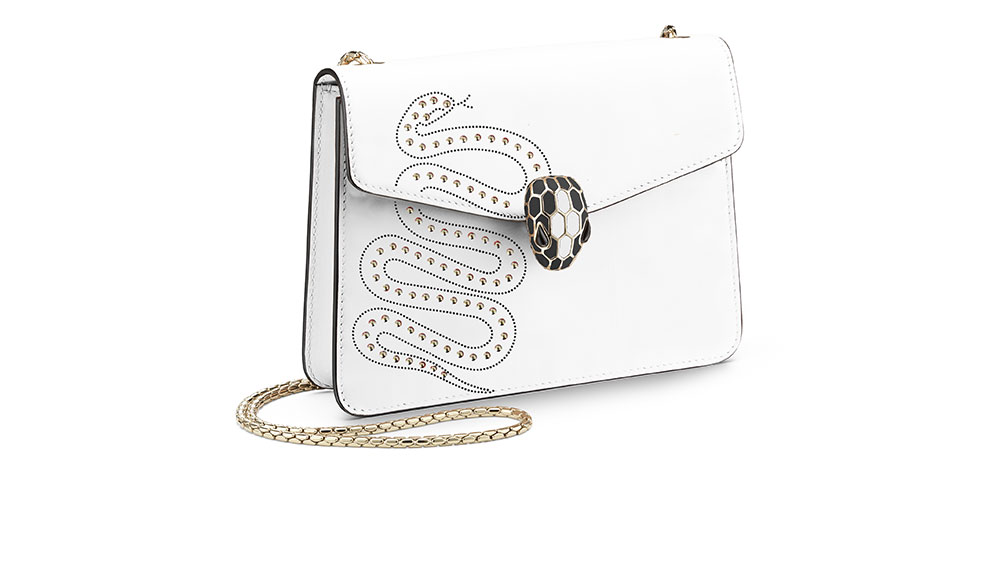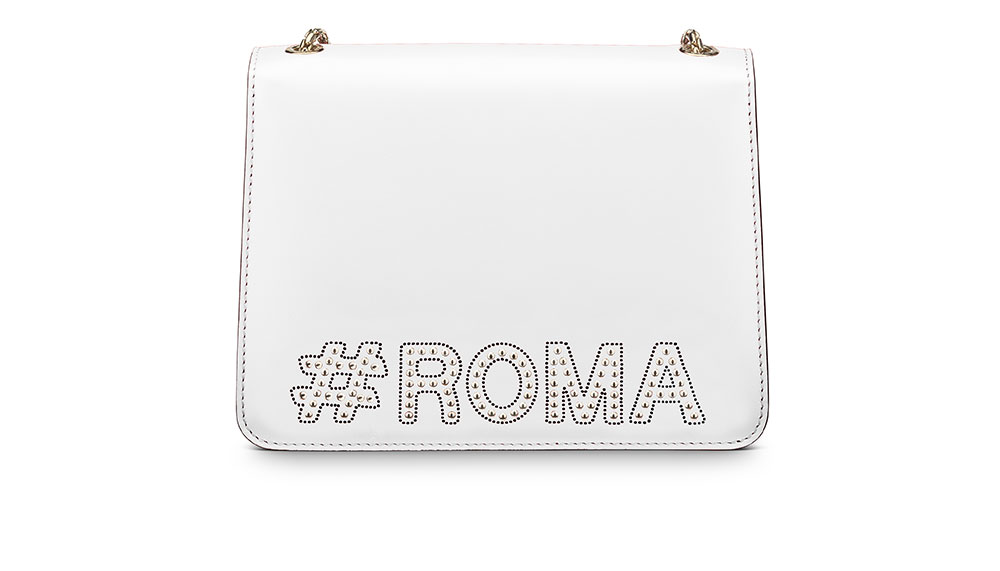 For horological enthusiasts, there's the 20-piece limited edition Serpenti Twist Your Time. It comes with interchangeable straps in metallic pink or blue calf leather. On the back of the pink gold and diamond pave case is an engraving that reads, 'Only in Rome'.
Finally, for handbag mavens, a new version of the Serpenti sports the studded hashtag #ROMA. Available in white leather, the 200-piece limited edition is an undeniable declaration of love for the Eternal City.