Burberry unveils a NFT game character known as Sharky B, while Louis Vuitton's game is offering 30 NFTs, including 10 by Beeple
Two luxury fashion powerhouses are currently at the forefront of NFTs and online gaming. Burberry has unveiled an NFT game character called Sharky B for Mythical Games' multiplayer online game Blankos Block Party, while luxury French label Louis Vuitton has launched a mobile video game, where players can bag 30 free NFTs as they follow the journey of the brand's mascot to Paris – in celebration of Louis Vuitton's 200th birthday.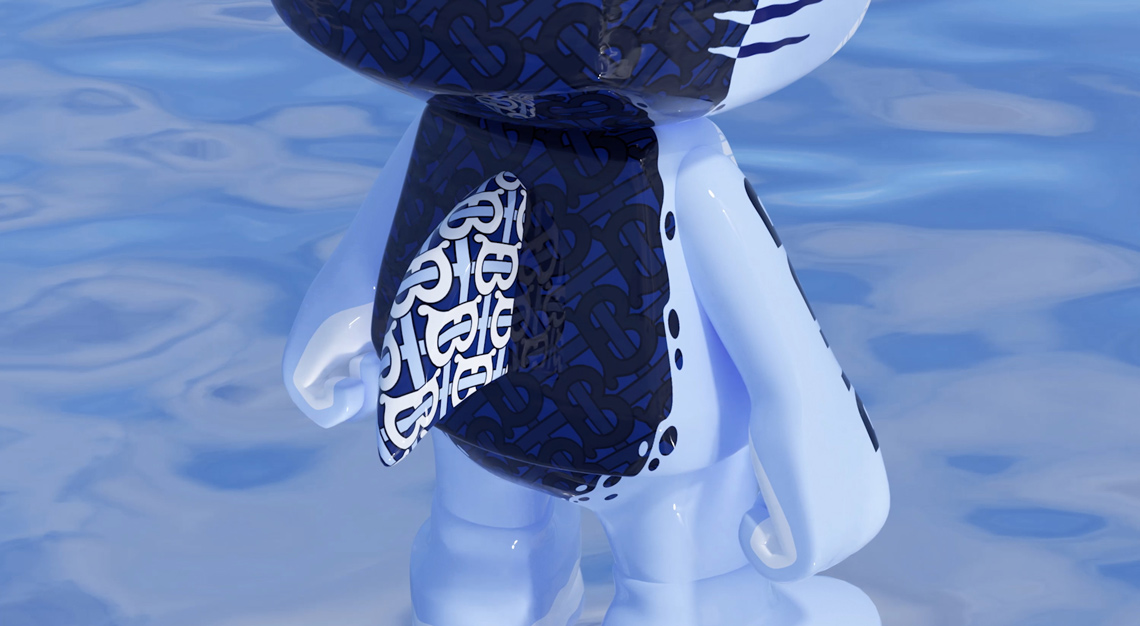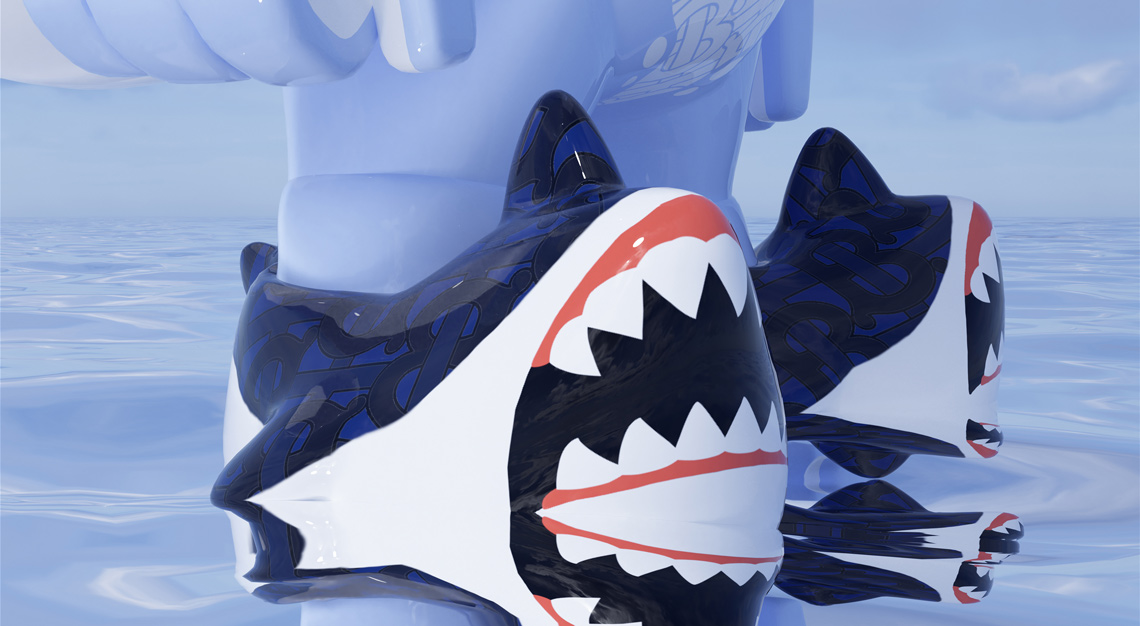 And no ordinary online games these are. For the uninitiated, Blankos Block Party is a multiplayer party game that features digital vinyl toys named Blankos. These toys are managed on a blockchain, essentially responsible for providing players with verified ownership and authenticity. In the game, Sharky B, a new limited-edition Burberry Blanko, can be seen dressed in Burberry's new TB Summer Monogram and other designs inspired by the label's Animal Kingdom signature style. This is an NFT that can be bought, upgraded, and sold within the Blankos Block Party marketplace.
Frills added to the mix are a bunch of branded in-game NFT accessories by Burberry, including a jetpack, armbands and pool shoes – all of which can be adorned by any Blanko. What's even more exciting is that Shark B can also be trained to master various powers, including speed and agility.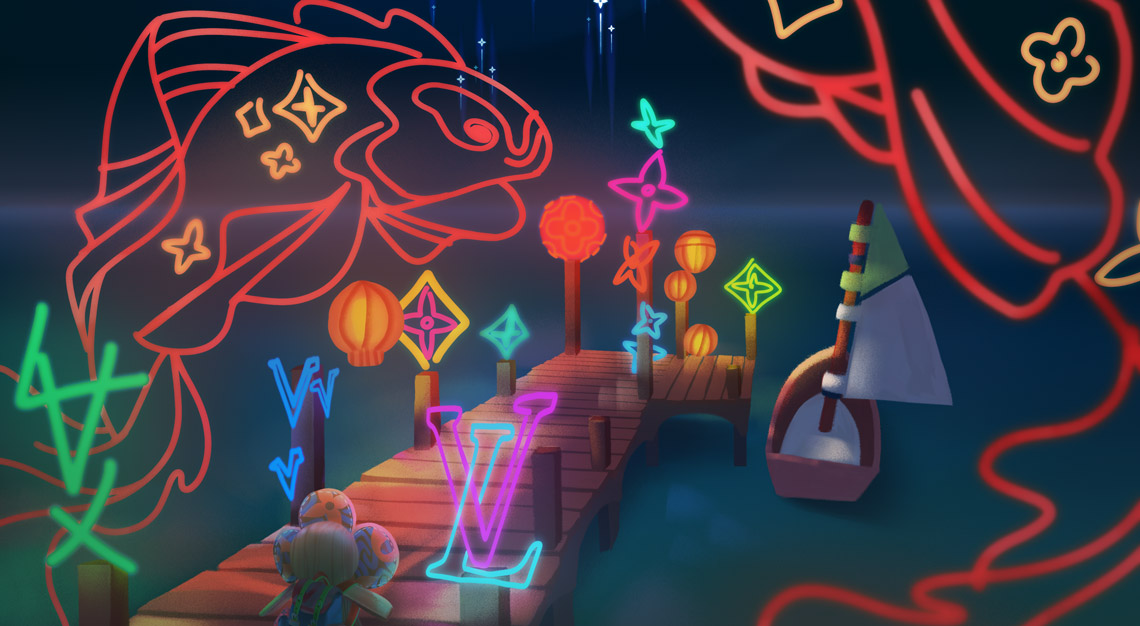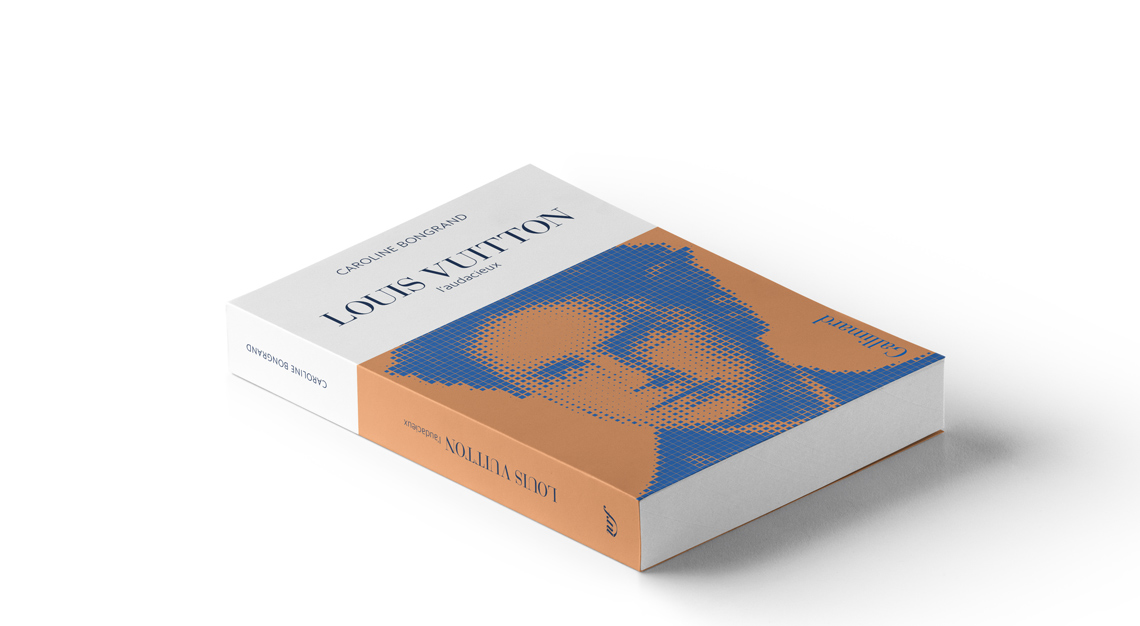 Meanwhile, Louis Vuitton pulls out all the stops for its 200th anniversary with a series of new initiatives including a collection of LV trunks, as well as an adventure-based game that that would awe you in ways more than one. Named Louis the Game, the visually striking phone app will have each player follow Vivienne meandering through six different worlds, where she needs to collect 200 candles to celebrate the birthday of Louis Vuitton. Similar to Burberry's limited-edition Blanko, the 30 NFTs integrated into the game are collectibles that can only be found through playing the game, and cannot be sold. They were designed by artist Beeple.
Available on Apple TV, there is also a dedicated documentary that will shed light on Louis Vuitton, highlighting the founder's humble beginnings and his enduring legacy.