The stones are magnificent and the craftsmanship irreproachable. But there is also a kind of creative instinct not often seen among legacy jewellers
High jewellery is a sanctified realm dominated by a handful of the world's elite jewellers – the who's who of the jewellery industry, which includes familiar names such as Cartier, Tiffany & Co., Graff, Harry Winston, Boucheron, just to name a few. This exclusive club occasionally opens up to small but no less illustrious players such as Viren Bhagat, JAR and Cindy Chao. But the recent meteoric rise of fashion high jewellery has made it clear that these houses, too, have got what it takes to earn a seat at the table.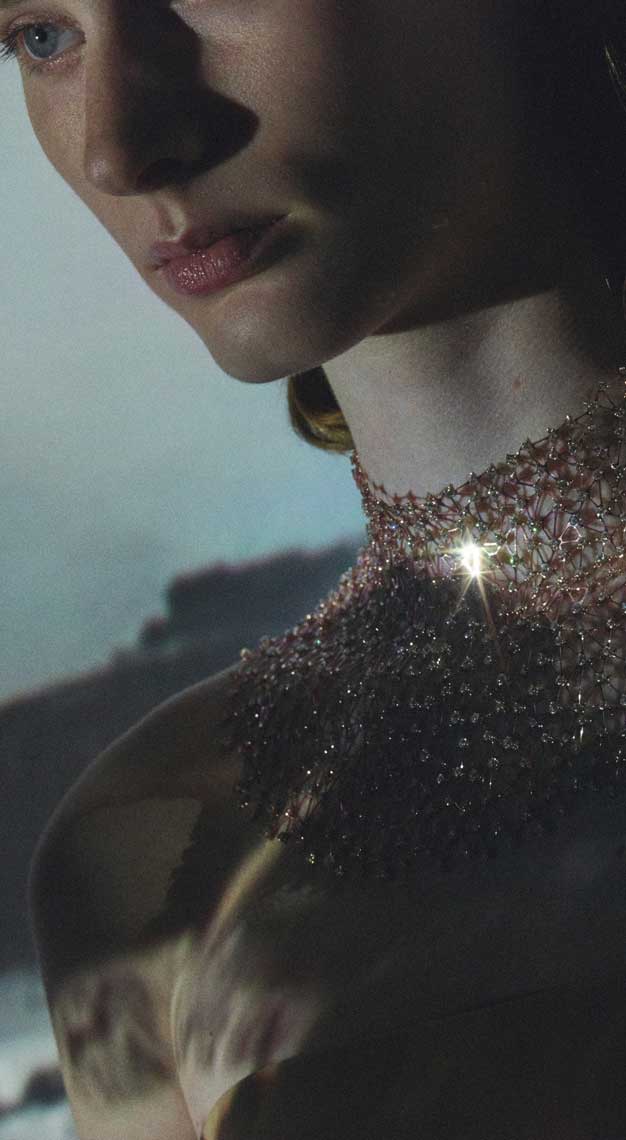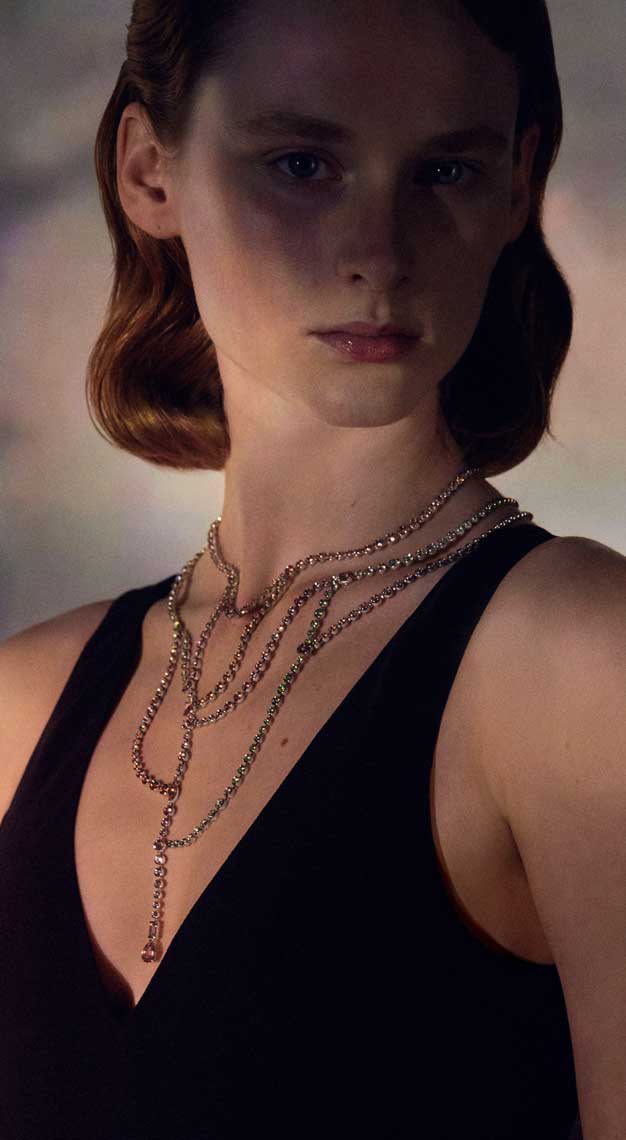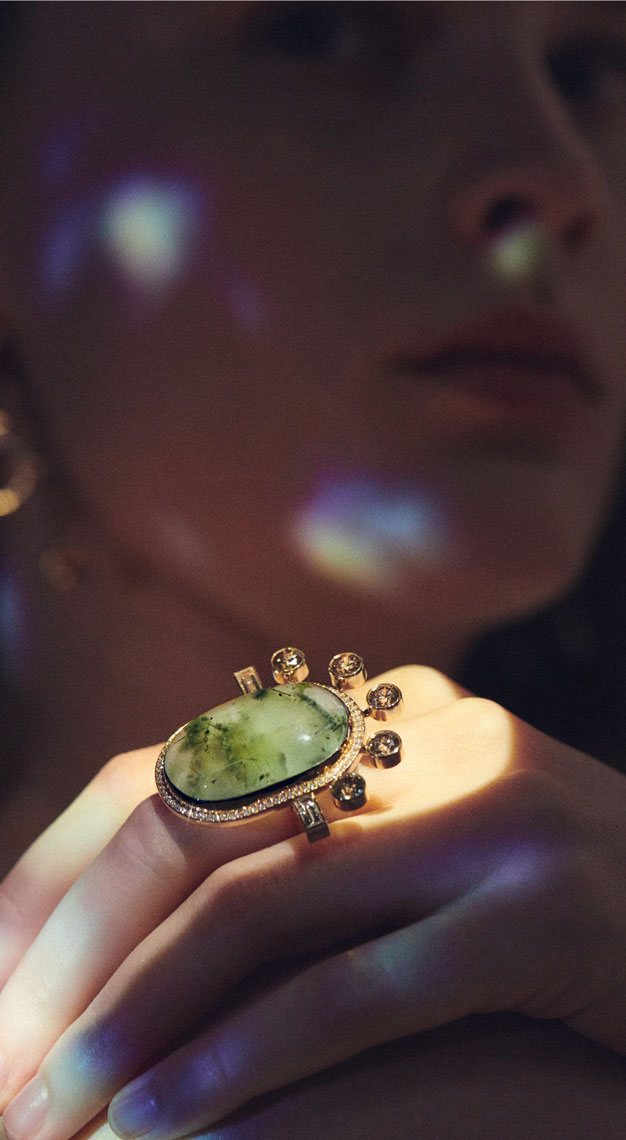 Hermès
First up, we have French luxury powerhouse Hermès, whose brand ethos is so deeply rooted in lasting quality, good design, and fine craftsmanship that it's practically impossible for it to not excel at high jewellery. As much as it is very new to this space, the maison quickly made itself a force to be reckoned.
Two years ago, the Maison's first high jewellery collection Enchaînements Libres explored all permutations of its emblematic chaîne d'ancre motif. Not only extremely imaginative and expressive, the pieces set the foundation of Hermès high jewellery identity. Then in 2020, it launched Lignes Sensibles, which went a completely different route for the brand and for high jewellery in general.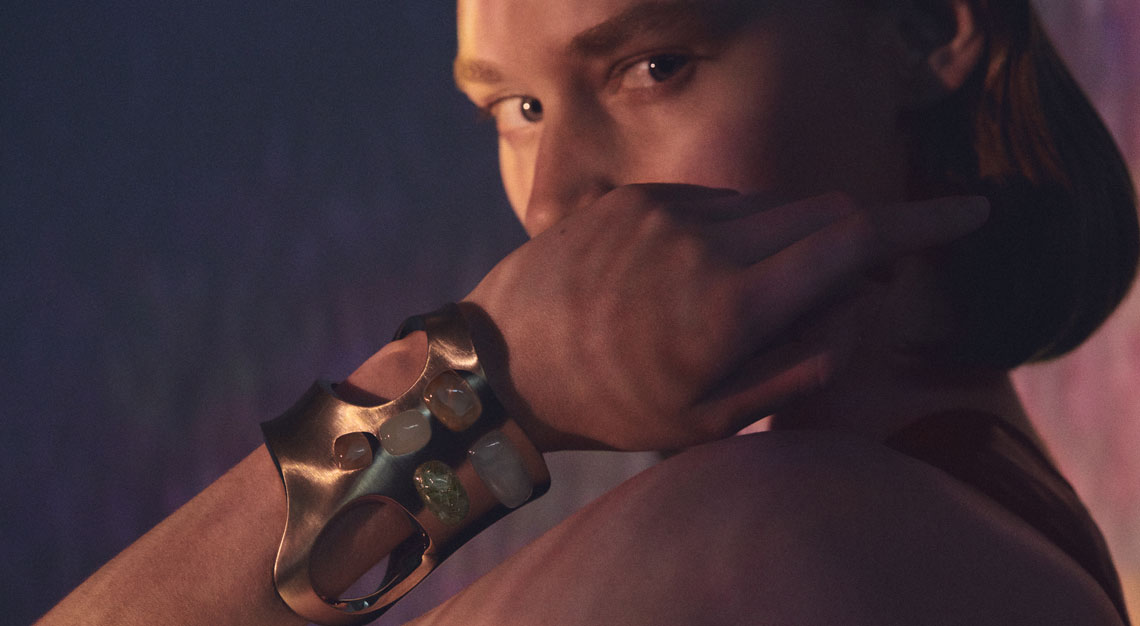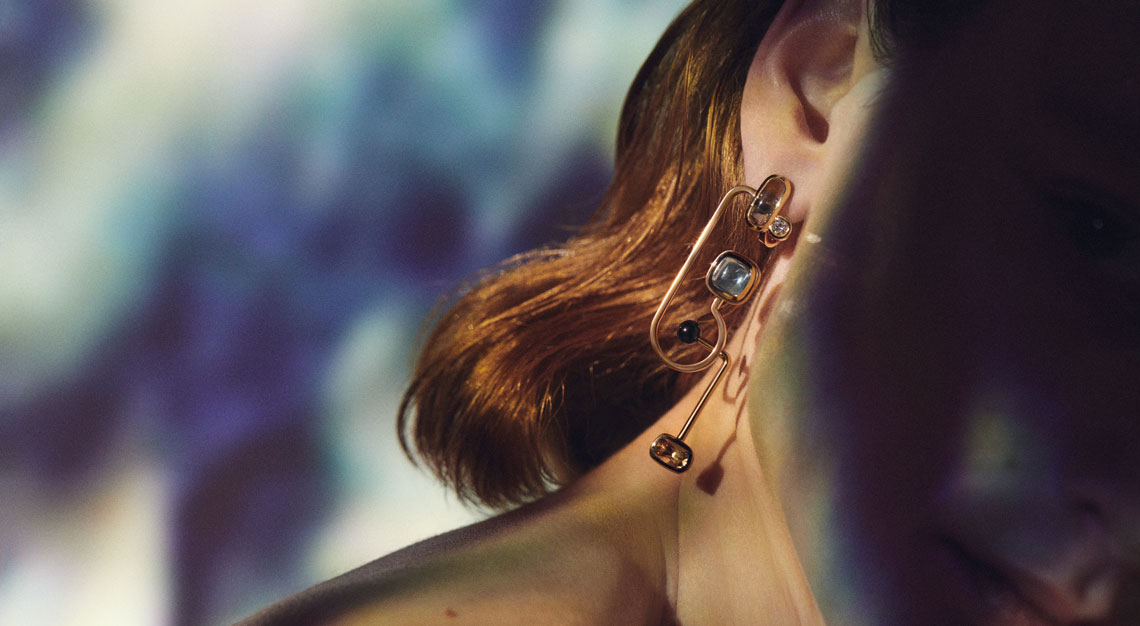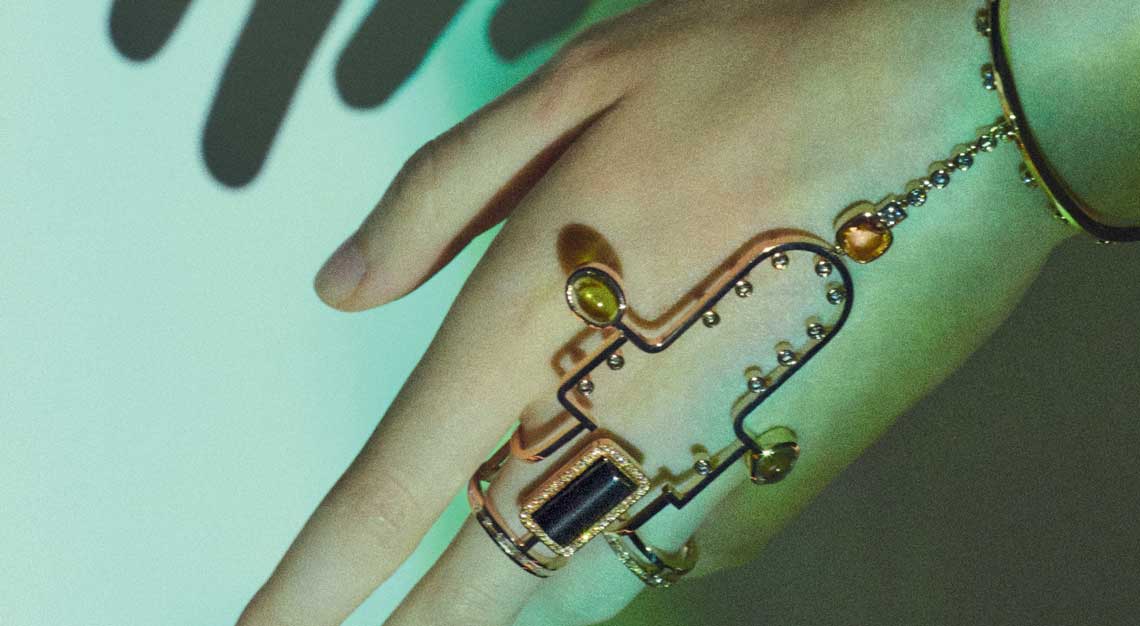 Searching within and without the human anatomy for design inspiration, the collection was made to stay as close to the body as possible. Hermès jewellery creative director, Pierre Hardy, describes, "The whole collection resembles a caress. The necklaces are as soft as arms around the neck."
Hardy selected gemstones that resonated with and complemented the colours of our lips, skin tone, irises, and hair colour, while focusing on adhering the gold to the contours of the human body. For once, high jewellery wasn't just about the stones or the craftsmanship, but about the wearer, and how she likes to express her individuality.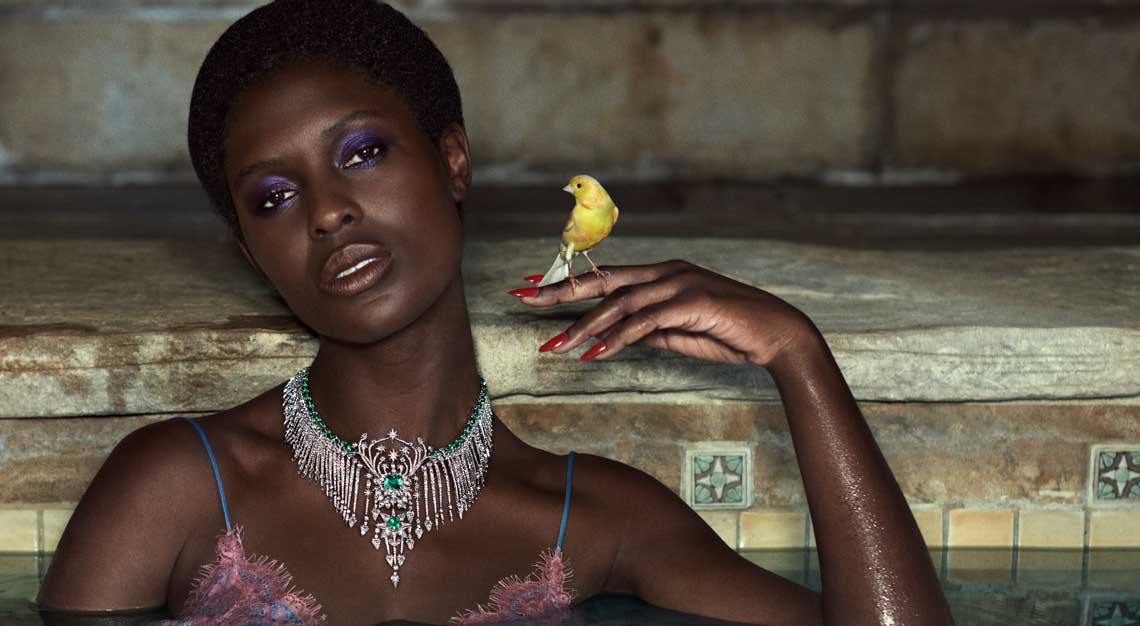 Gucci
Likewise, Gucci is a newcomer to the high jewellery scene. Its inaugural collection, Hortus Deliciarum was unveiled in 2019 and it is imbued with the quixotic neo-romanticism and maximalist aesthetics favoured by Gucci artistic director Alessandro Michele. For good reason, because Michele personally designed the pieces within the collection.
He reveals, in an interview with Vogue, "For Hortus Deliciarum, which I wanted to be as eclectic as possible, I imagined opening a safe belonging to a man or woman who shared my obsession with jewellery. It's a choral expression, combining many different voices derived from classicism.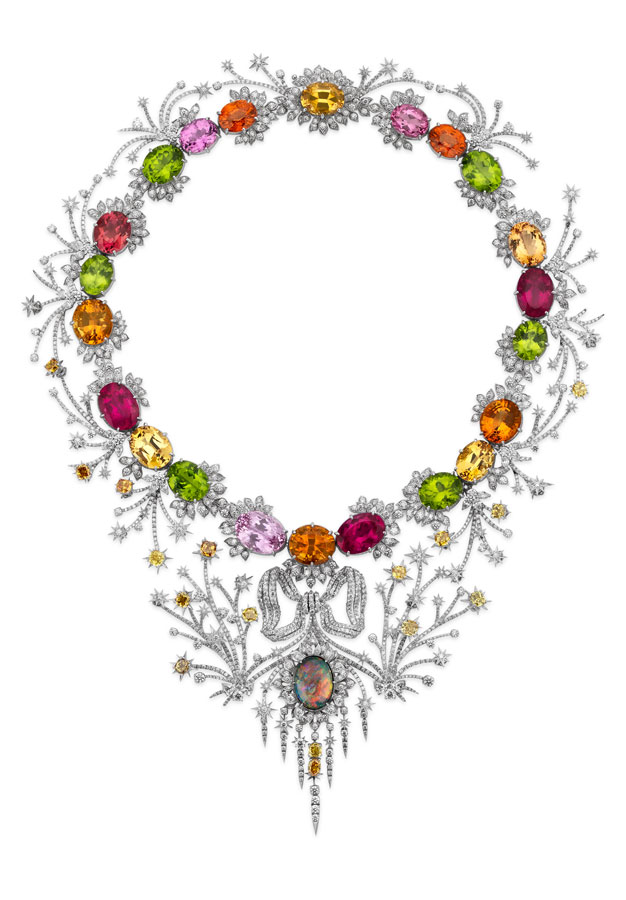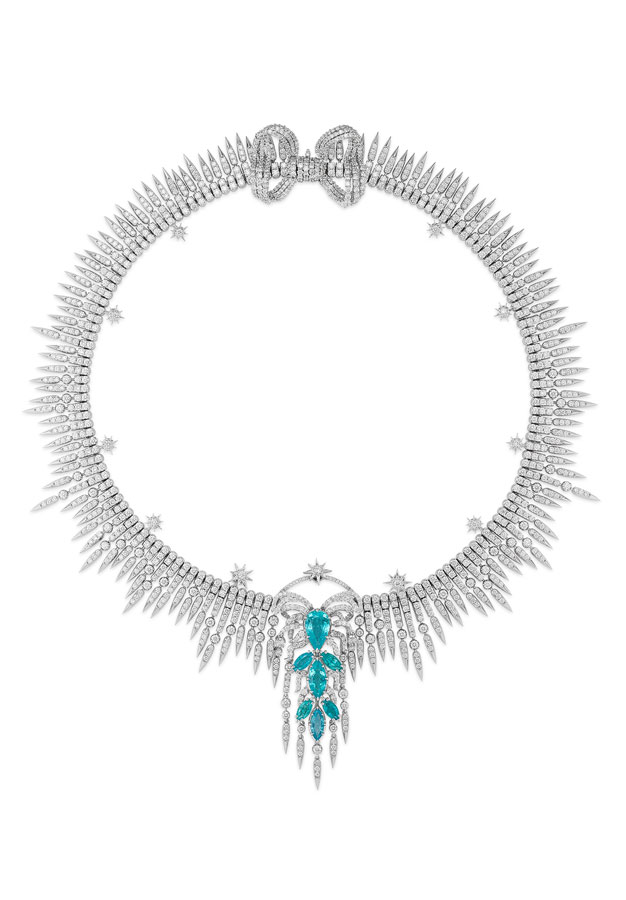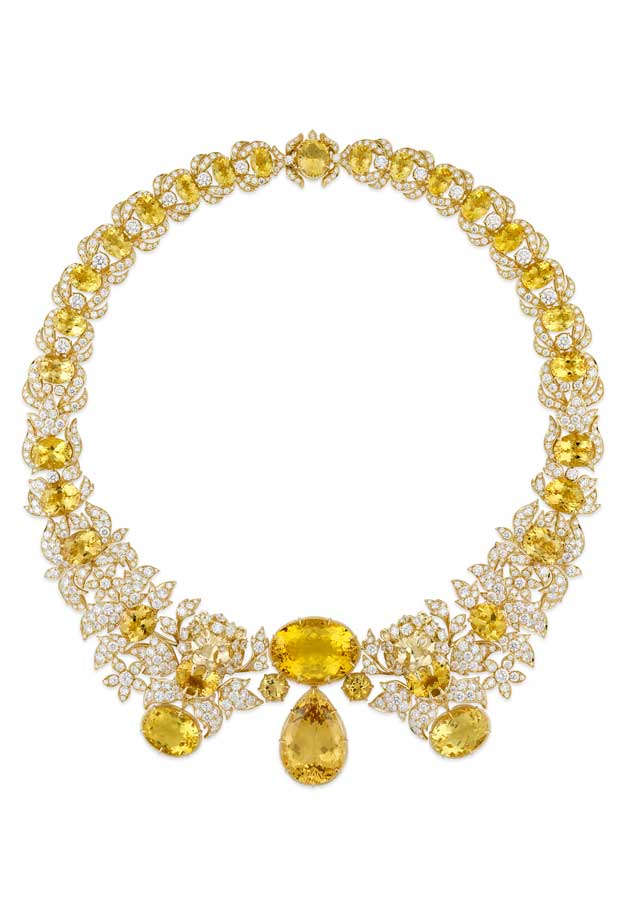 This explains the undeniable synergy between Gucci high jewellery and its fashion and accessories universes. It also gives us a hint as to why the pieces were designed for men as much as for women. Gucci timepieces as well have returned under Michele's purview and are completely updated with the brand's current design ethos.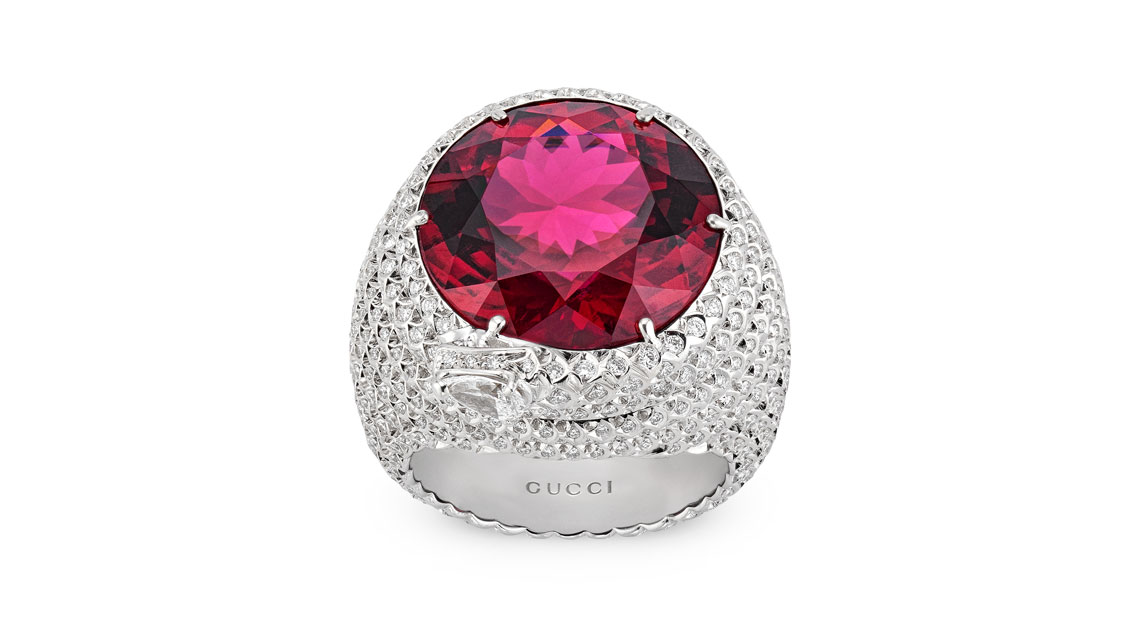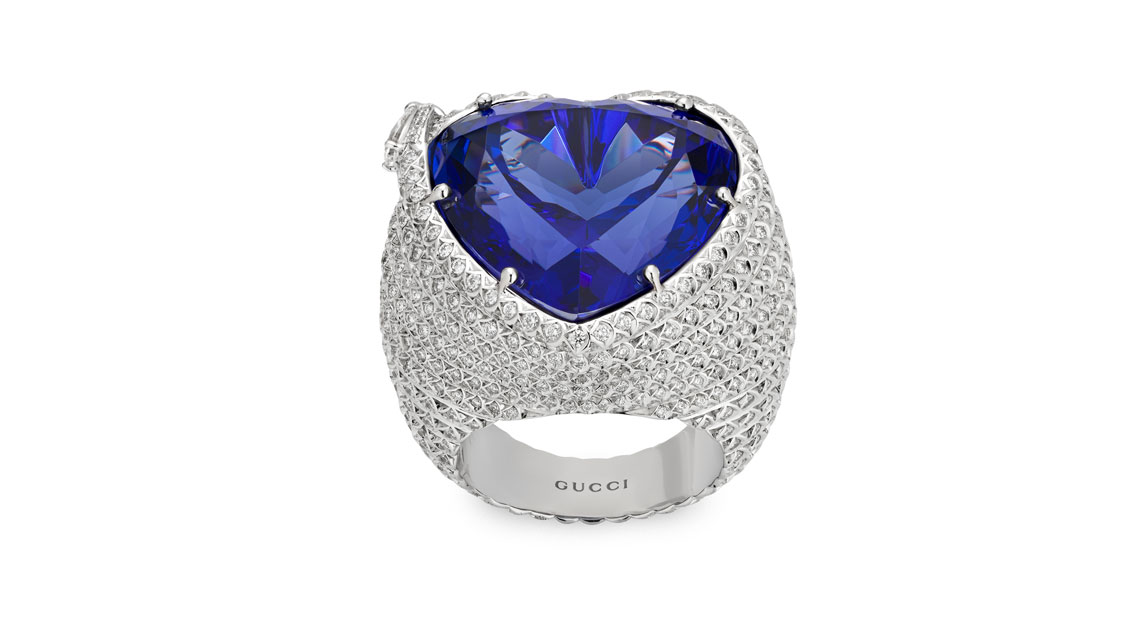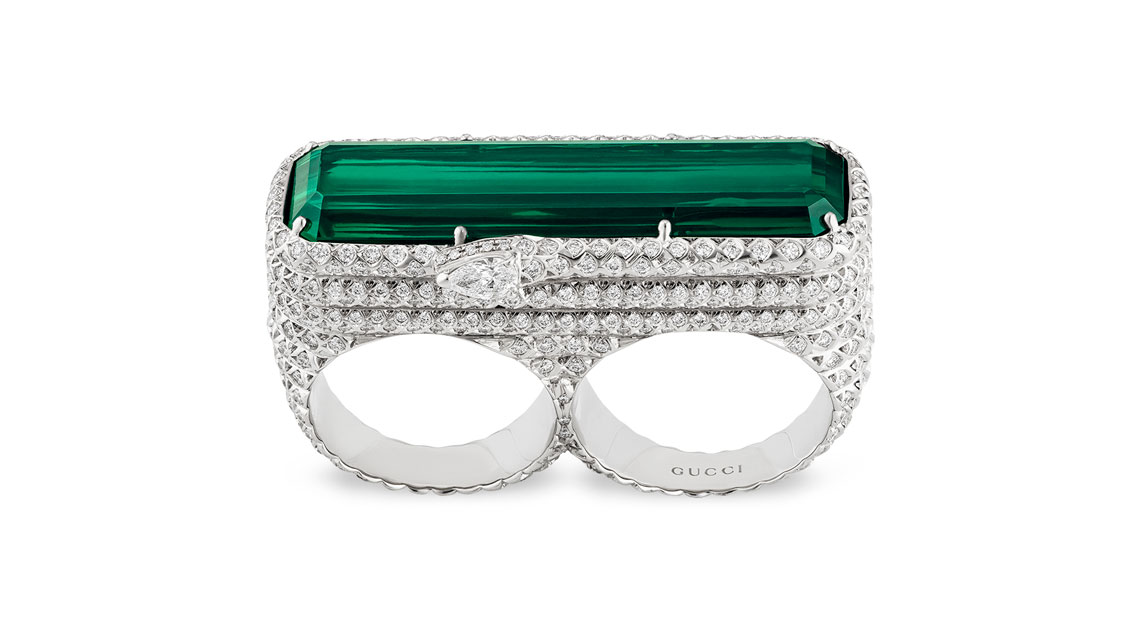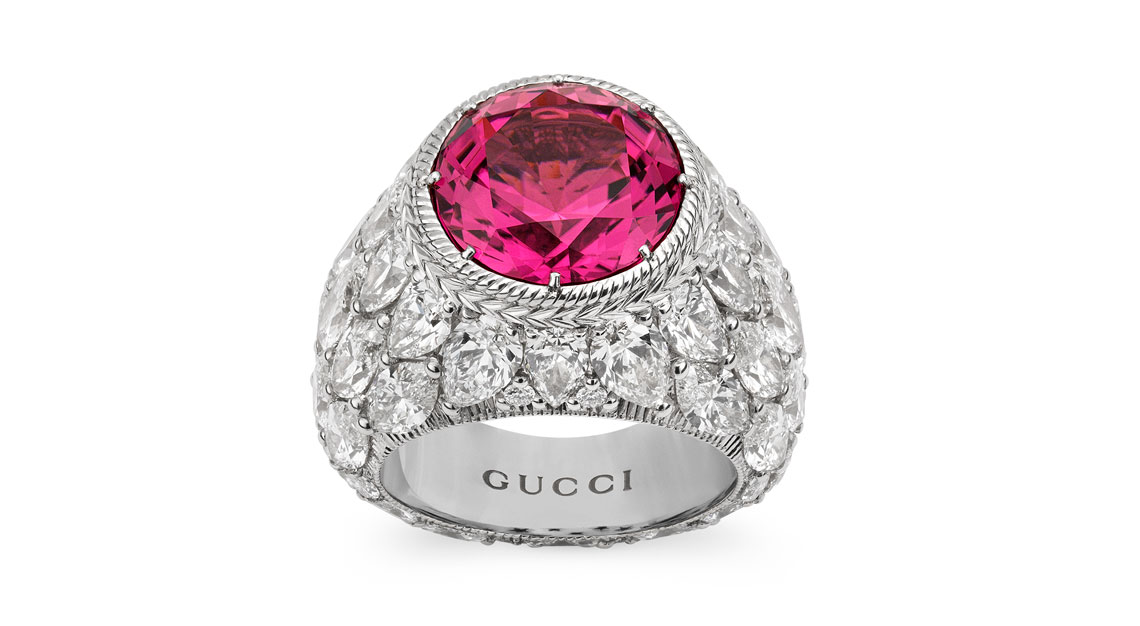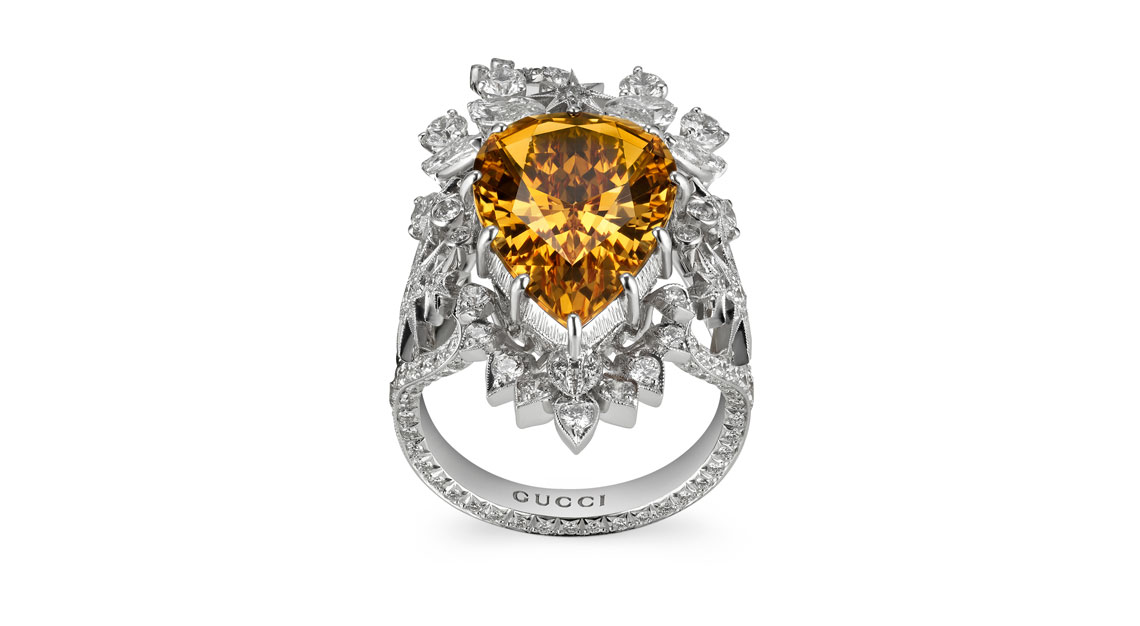 In 2021, Michele presented his second opus within the Horus Deliciarum setting, and took high jewellery to places it never imagined going. Numerous pieces were presented at the Gucci Aria show in April this year, where models strutted down the catwalk wearing earrings, necklaces, knuckleduster rings, and… septum rings. Yes, septum rings. Because only Michele could elevate tribal culture or street style to fine art.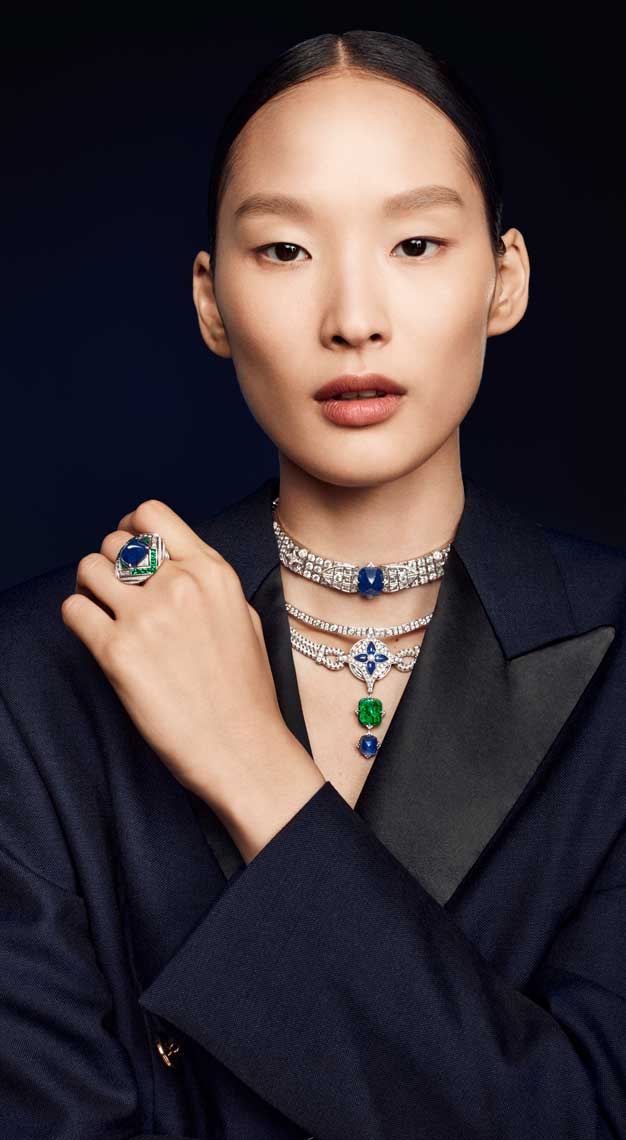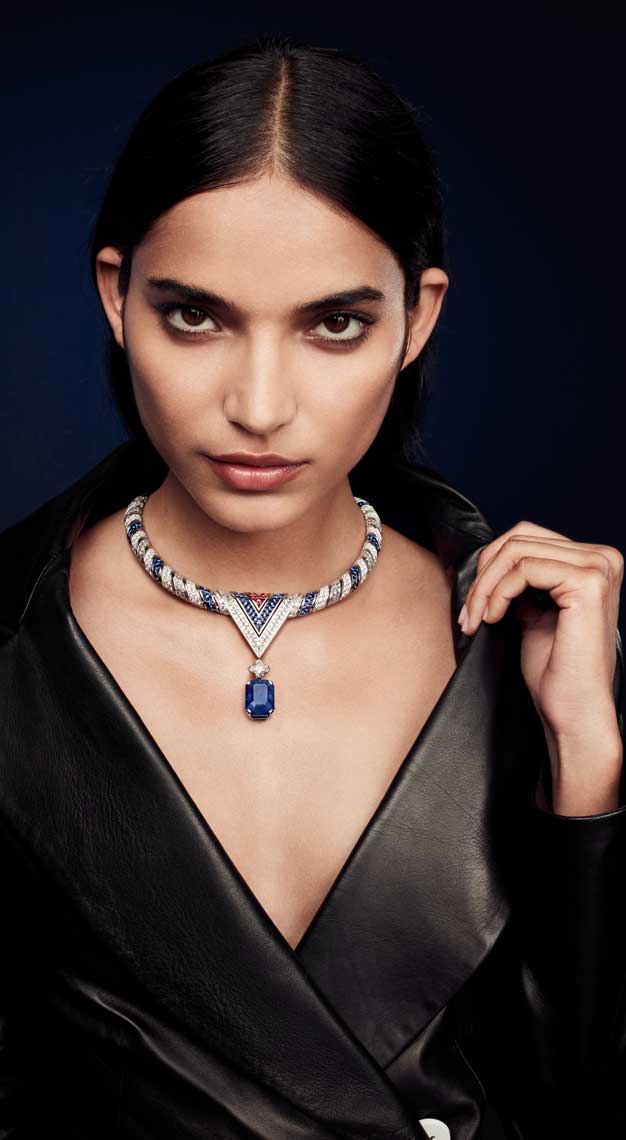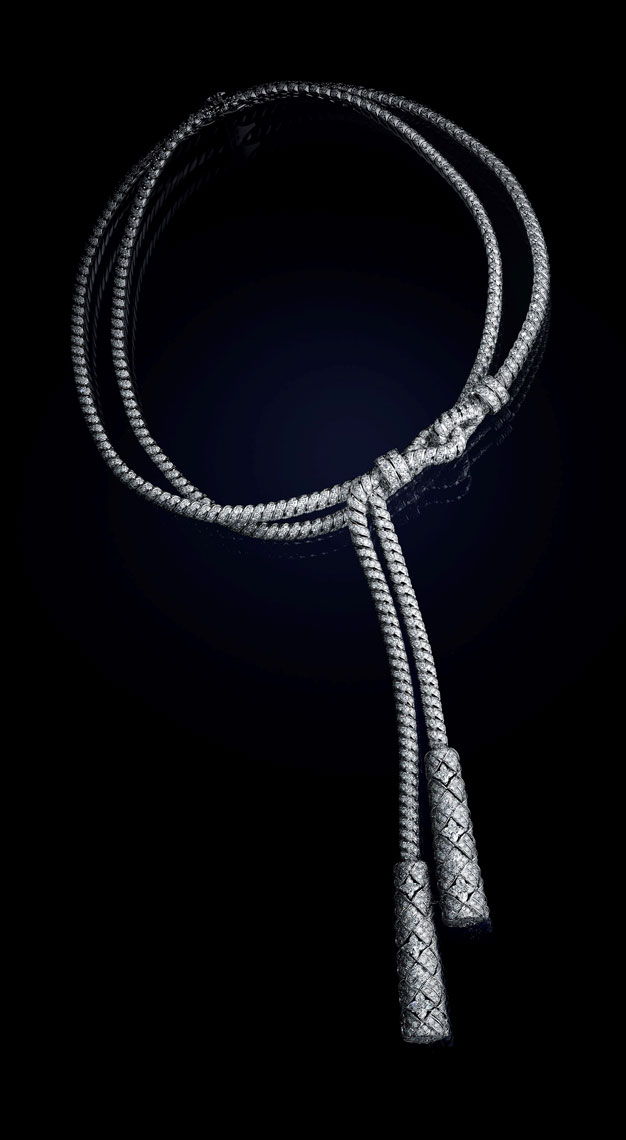 Louis Vuitton
Meanwhile, something spectacular is brewing over at Louis Vuitton. The world's leading luxury company has been consistently producing high jewellery (since 2009) albeit on a very small scale and mainly for its VIP clients. But since hiring creative virtuoso Francesca Amfitheatrof in 2018, its high jewellery pieces have never looked more coherent, more modern, more distinctive, and more desirable.
With three high jewellery collections under her belt for Louis Vuitton, Amfitheatrof is on a mission to define the Louis Vuitton style in this realm. Her inaugural creation, Riders of the Knights, espoused feminine strength and dominance drawn from various points in world history. Next came Stellar Times where she looked to the infinite galaxies for ideas. And now with the new Bravery collection, a clear identity has begun to coalesce.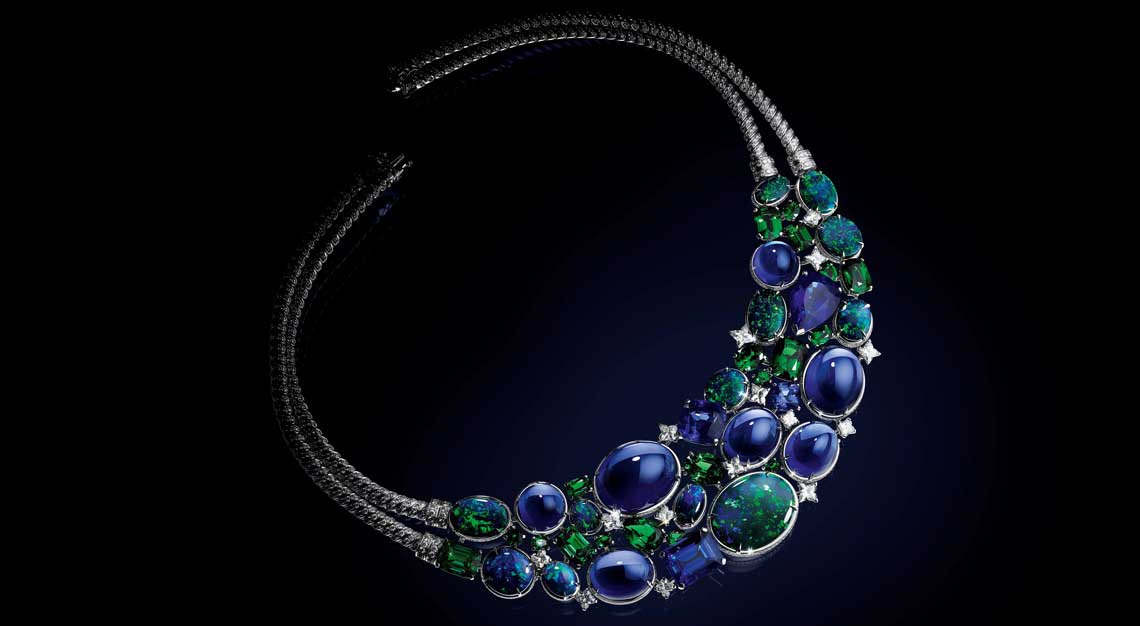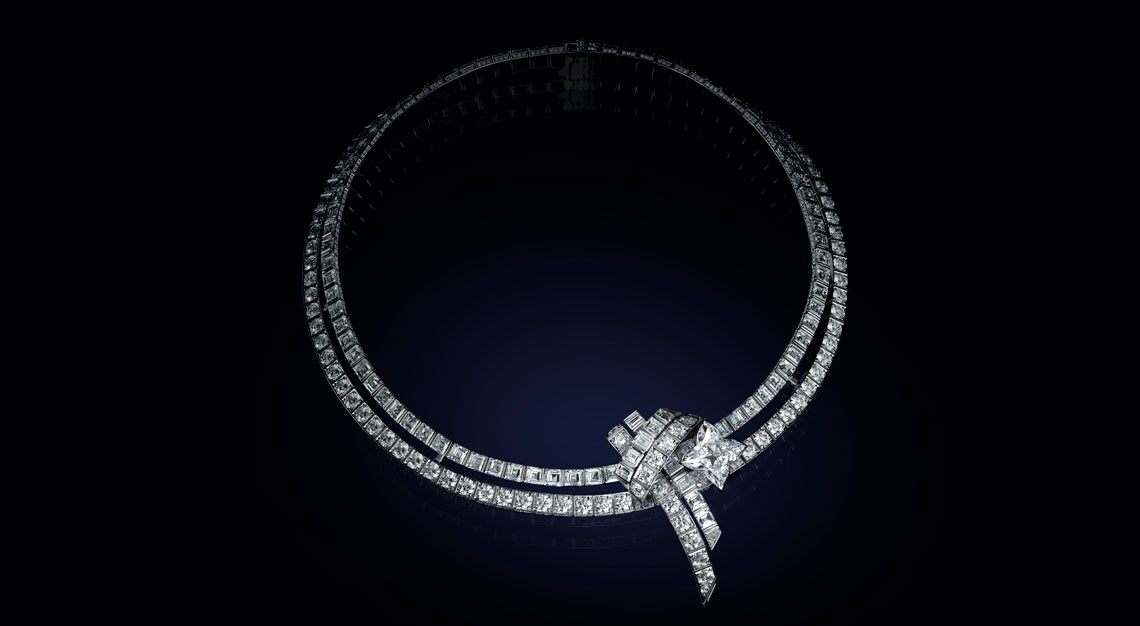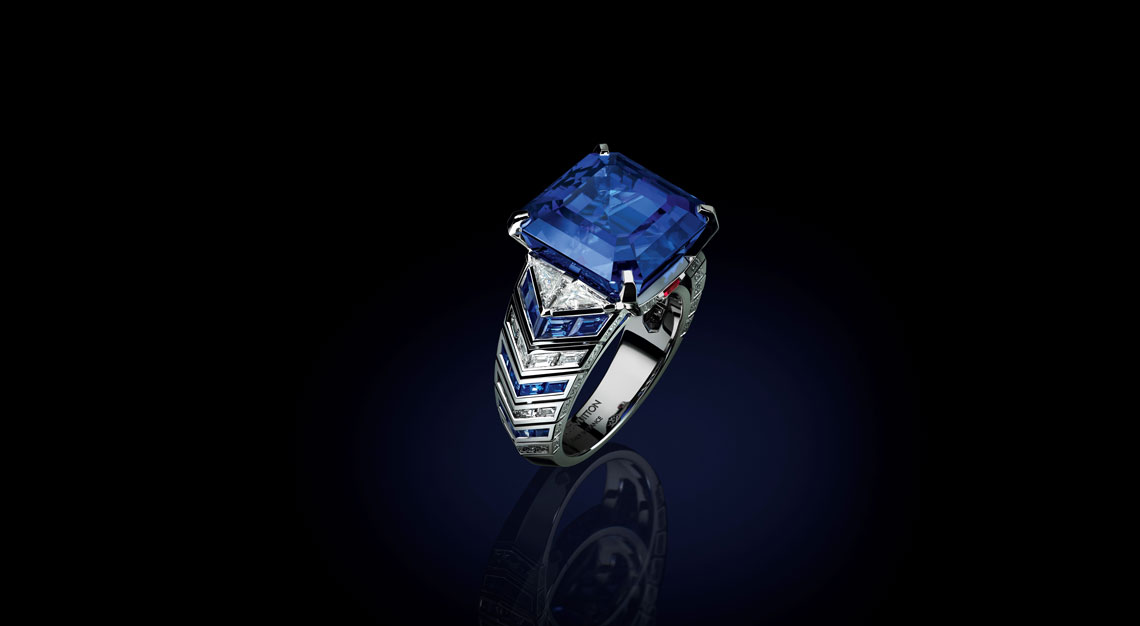 In all her designs, Amfitheatrof forges ahead with her unique vision. There is a palpable sense of unity with the Maison's apparel and leather accessories divisions, but it's more a feeling you get, rather than obvious visual codes. And while the house's signature emblems and monogram factor prominently in the jewellery, it's its creative spirit that Amfitheatrof wants to capture the most.
Then there are fashion houses for whom jewellery – costume, as well as fine and high jewellery – has been a continuous part of the narrative. French Maisons Chanel and Dior are two leading examples, each with a distinctive design identity, numerous beloved house icons, and legions of ready admirers.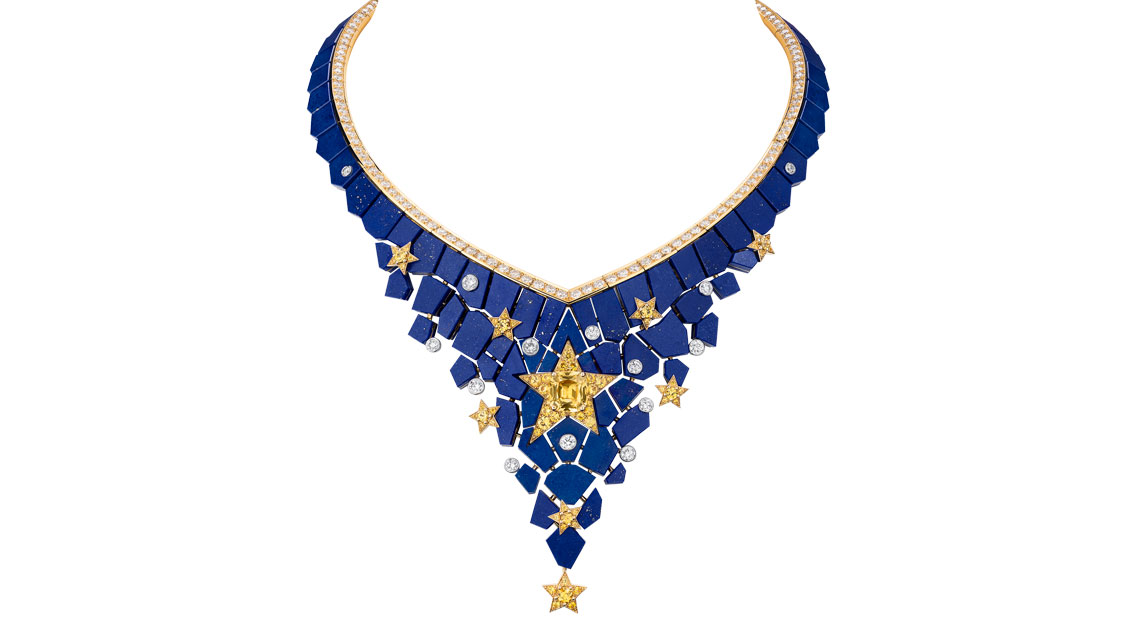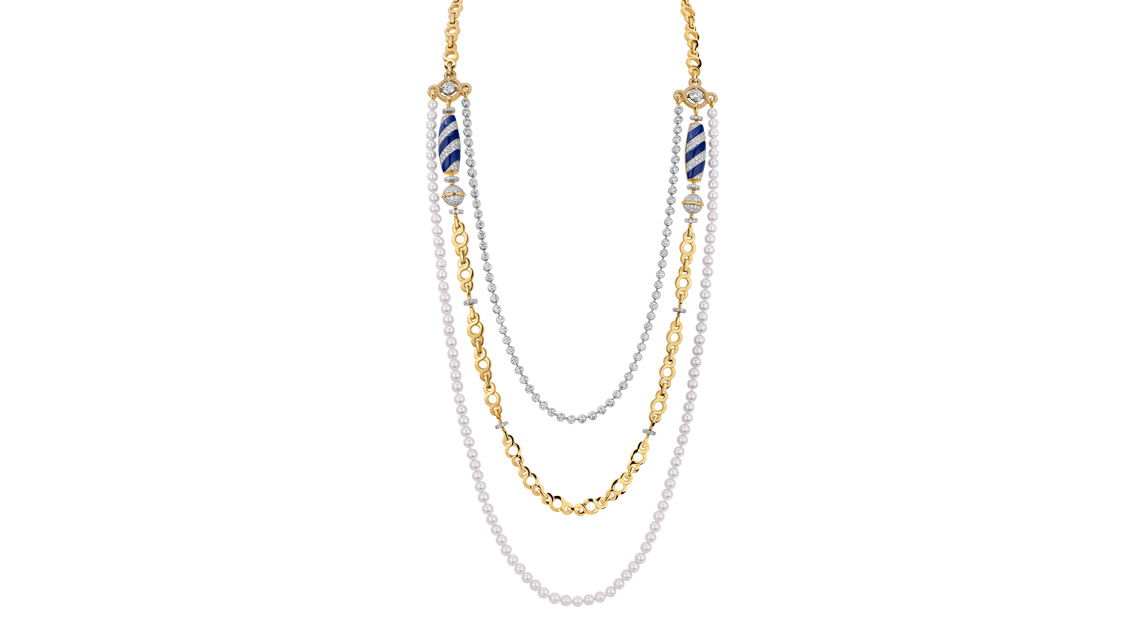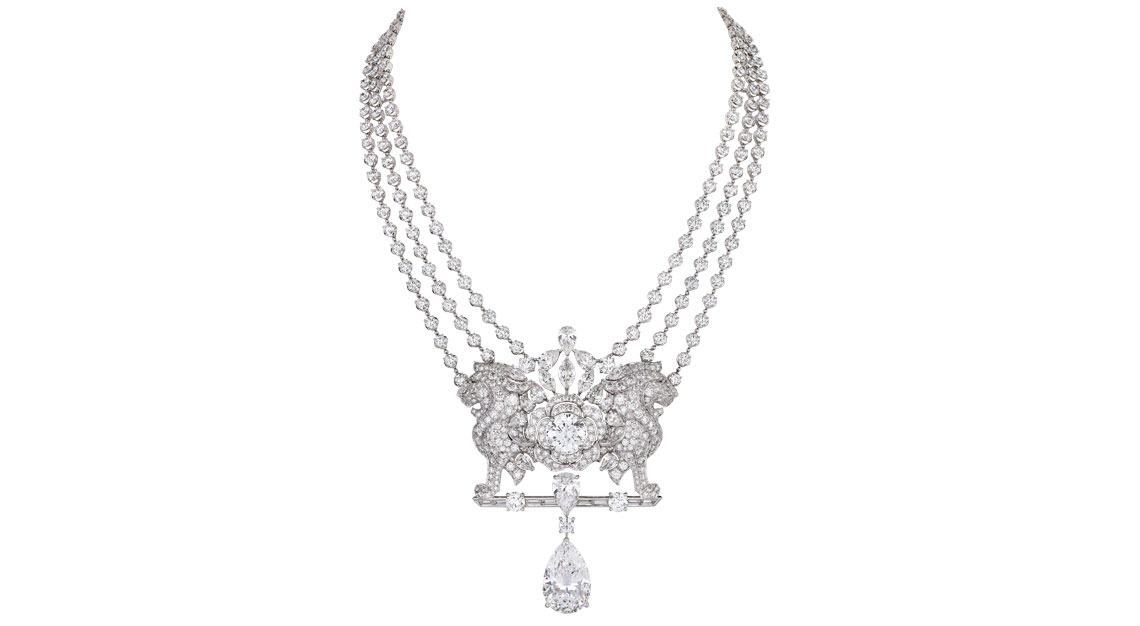 Chanel
In particular, for Chanel, jewellery and the other divisions have grown closer than ever before, thanks to the artistic vision of Patrice Leguéreau, the company's director of fine jewellery. With each new collection unveiled, Chanel appears to understand more and more what stands it apart from other jewellers, and how to compose its own unique story. High jewellery at Chanel started in 2013, and its creative identity has grown from strength to strength.
Its own long history provides much inspiration material, from the Comet to the Lion, No. 5, the Camelia, and more. And every time Leguéreau deep dives into one of the seemingly innumerable facets of Gabrielle Chanel, we don't just see magnificent gemstones and splendid creations, we also gain new perspective into the fashion icon's storied life.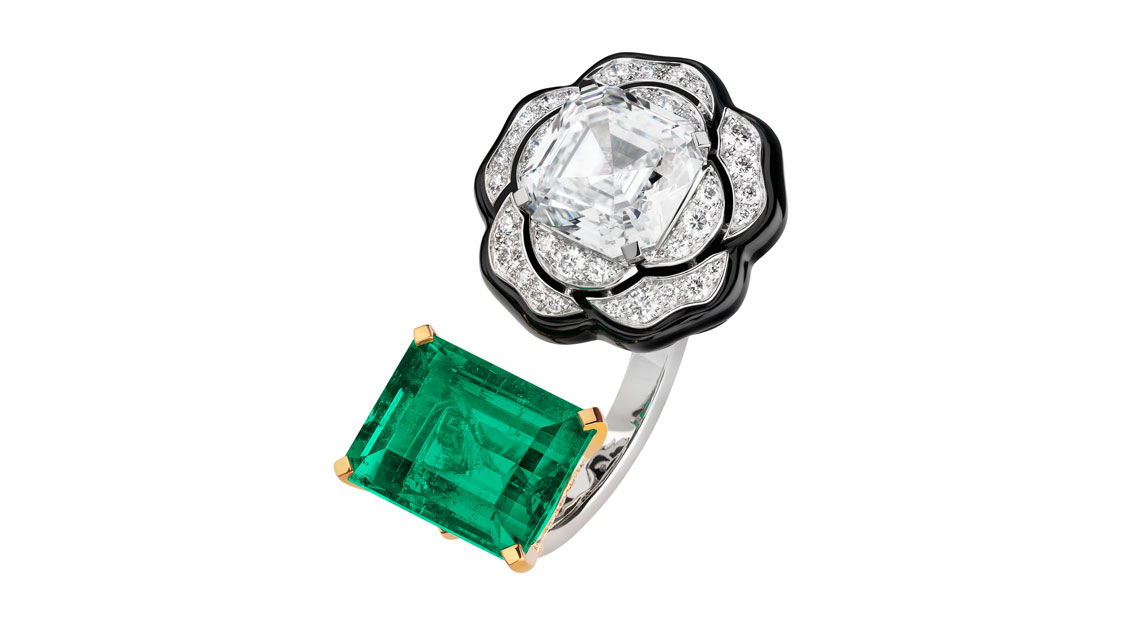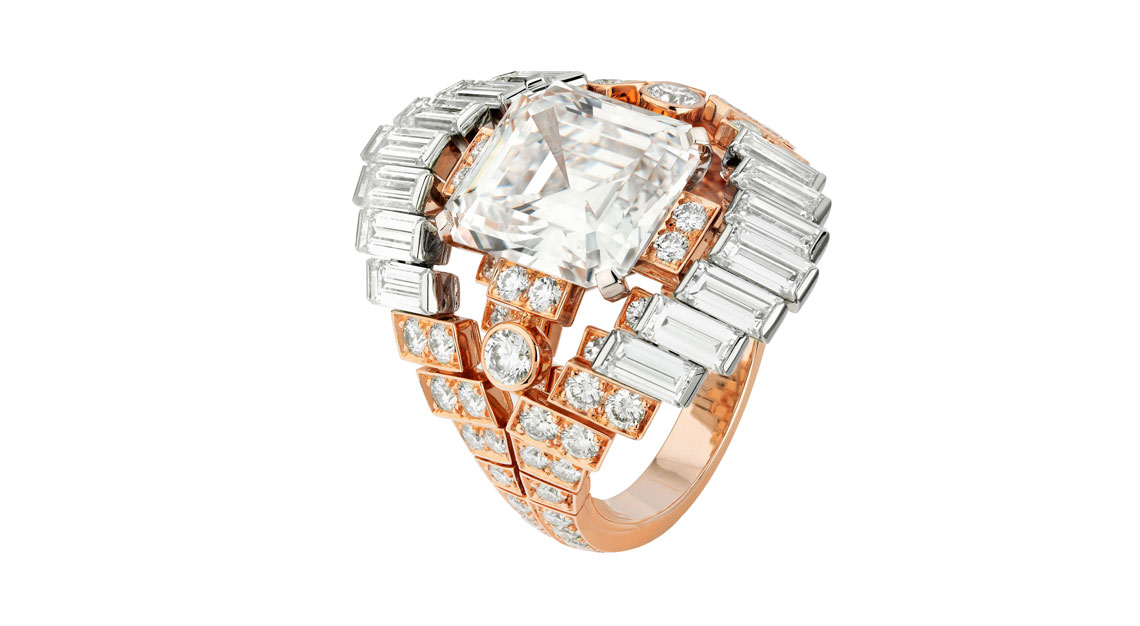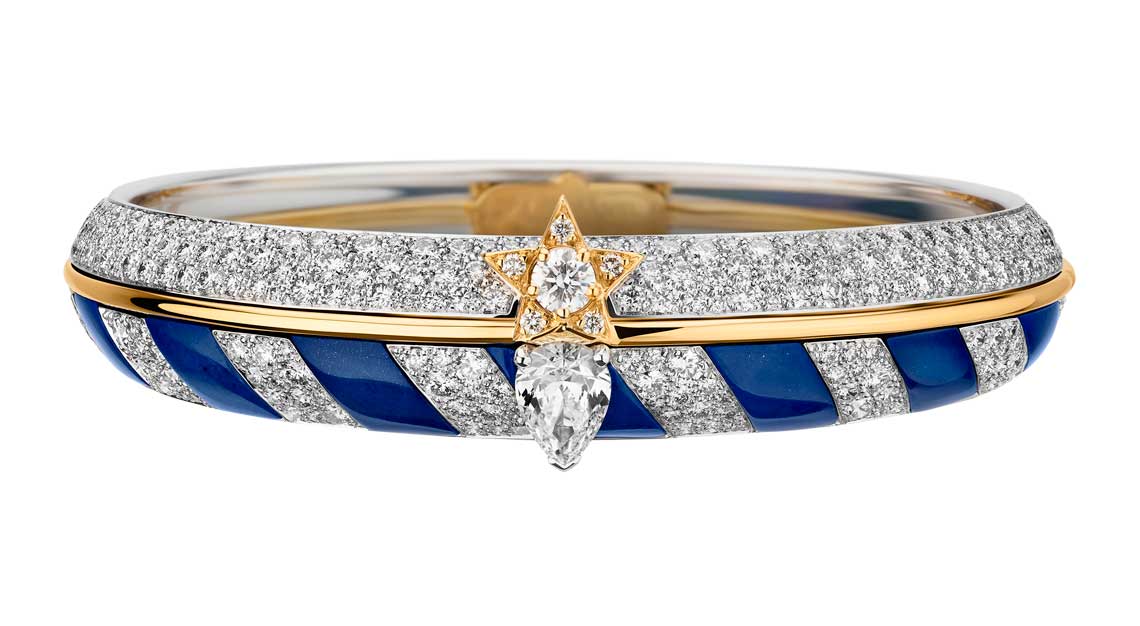 As an example, the maison's latest high jewellery collection, Escale à Venise, turned our view towards the magical Italian city where Mademoiselle Chanel sought solace following the death of her paramour, Arthur "Boy" Capel. Earlier collections such as Flying Cloud, Tweed de Chanel, L'Esprit du Lion, and 1.5 Camelia married the Maison's jewellery crafting finesse with its creative sensibilities, while also honouring Chanel's identity foremost as a fashion house.
Dior
Similarly, Dior's start with jewellery began as early as the '50s, which means there are options aplenty for vintage jewellery lovers. Where it comes to fine and high jewellery, though, the maison got serious only towards the end of the century when it hired its first ever creative director for jewellery, Victoire de Castellane.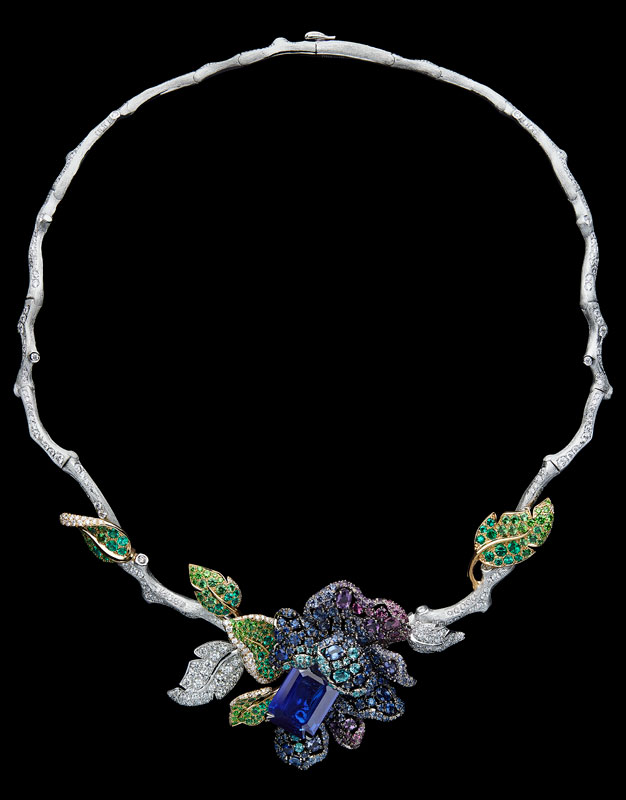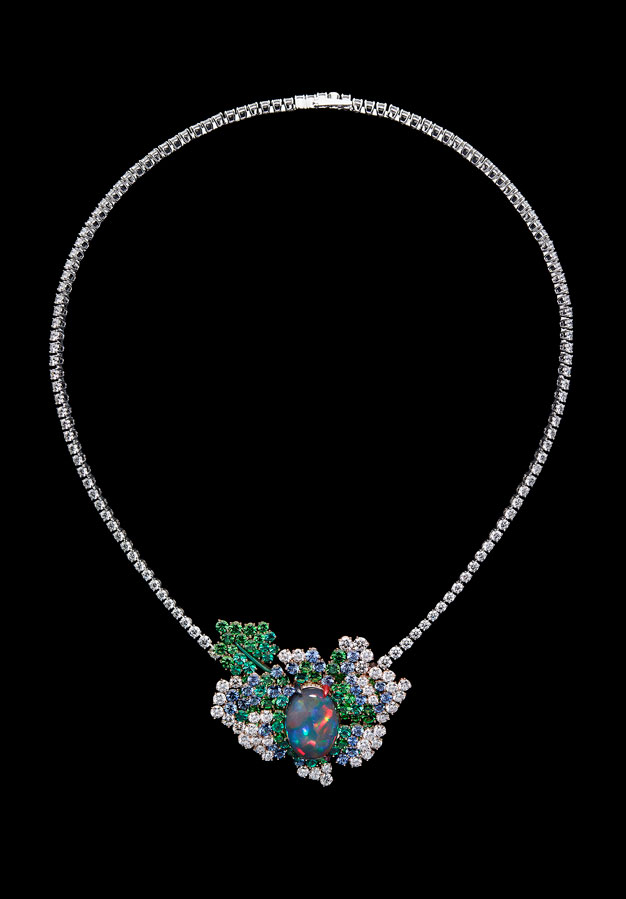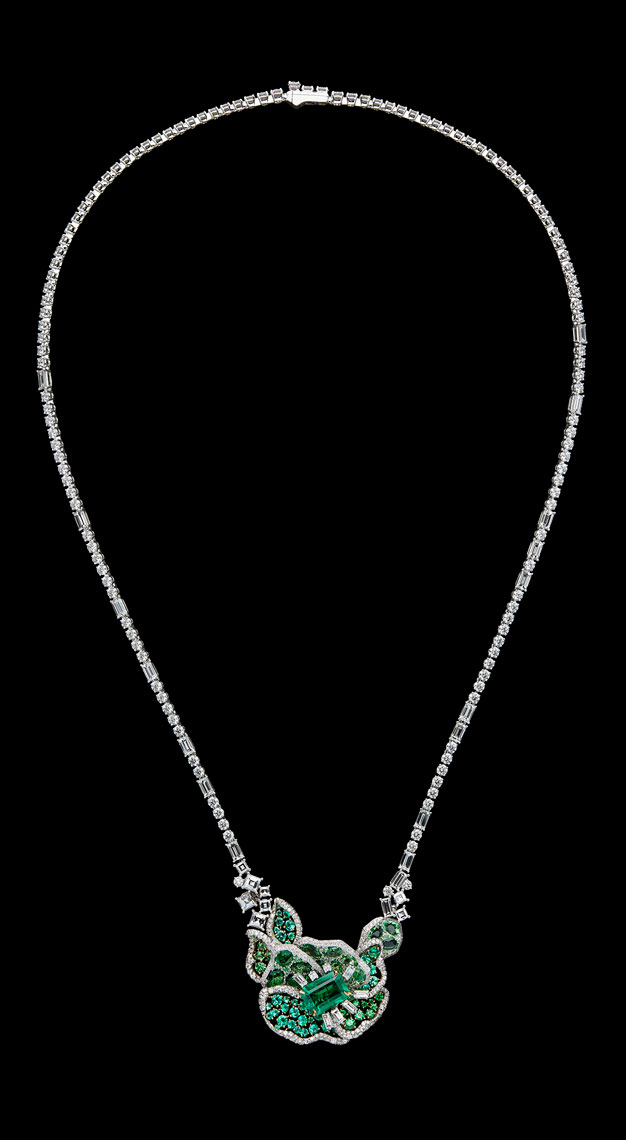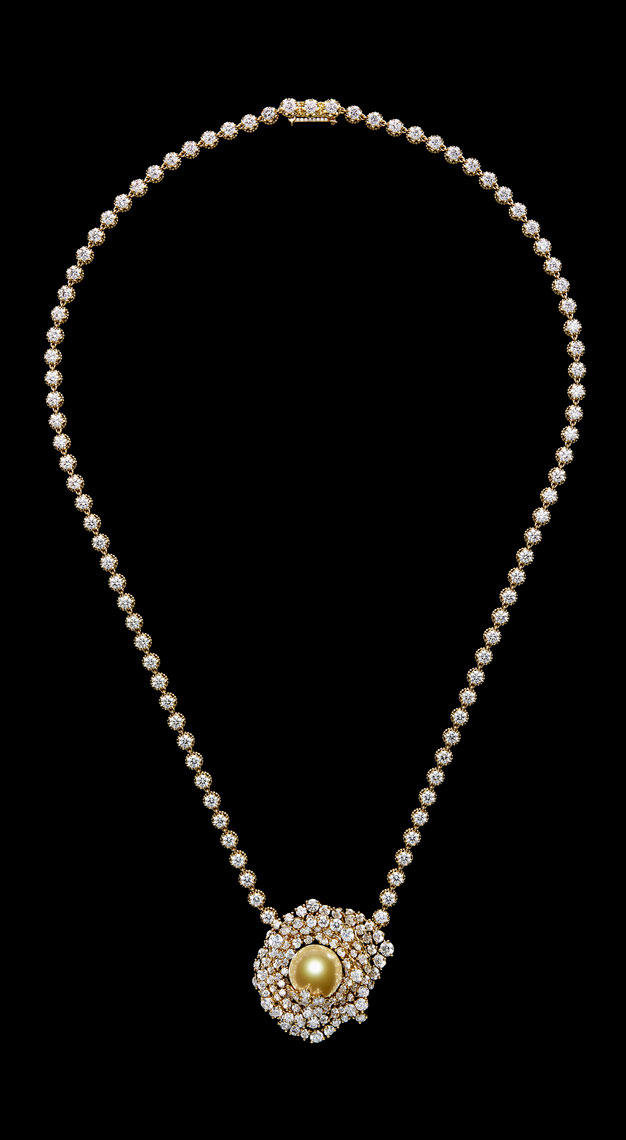 She remains Dior's only jewellery creative director till date and her numerous designs have become staples in the fashion world. Within the high jewellery realm, de Castellane may be credited as the first to appreciate the true beauty of opals. In the 2017 high jewellery collection Dior et d'Opales, she dazzled the world by spotlighting these beautiful iridescent stones. Until then, it was an unspoken rule that diamonds and the big three coloured gems would always take centre stage.
De Castellane's work however always takes the maison codes into consideration. In multiple high jewellery collections that followed, she paid close attention to nature and florals, specifically roses, which were Christian Dior's favourite flower. She also drew often from the world of fashion for creative ideas.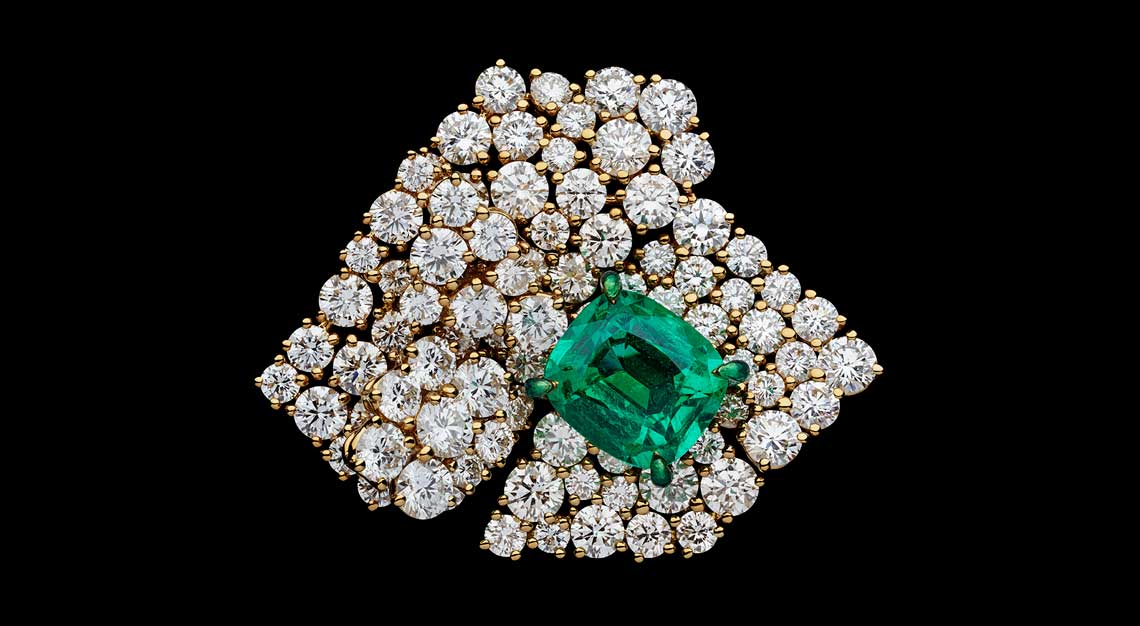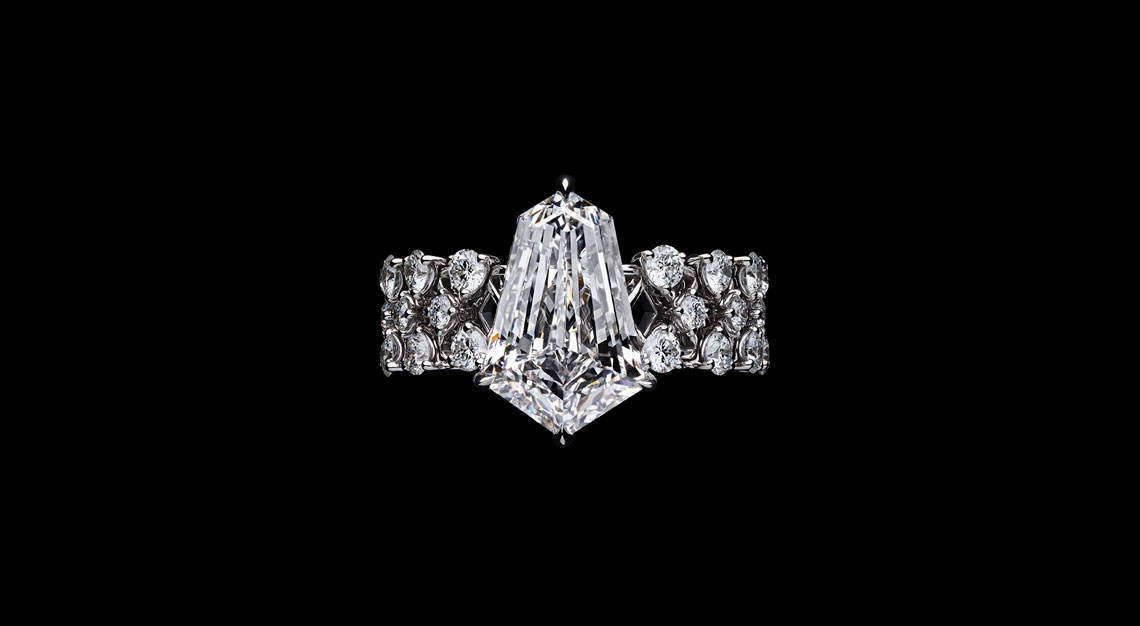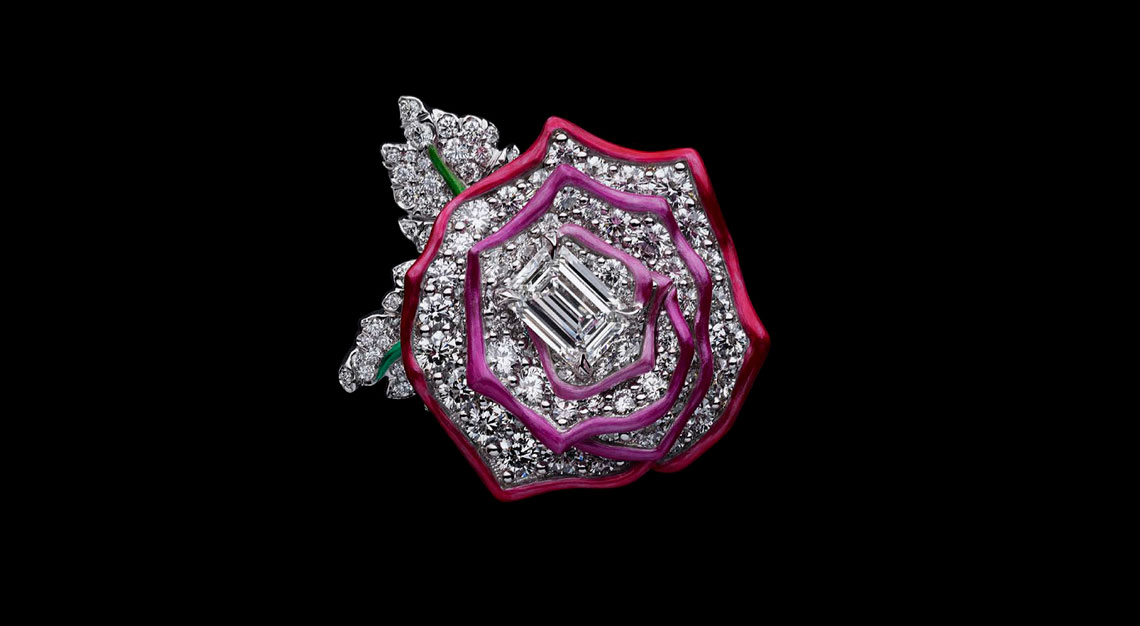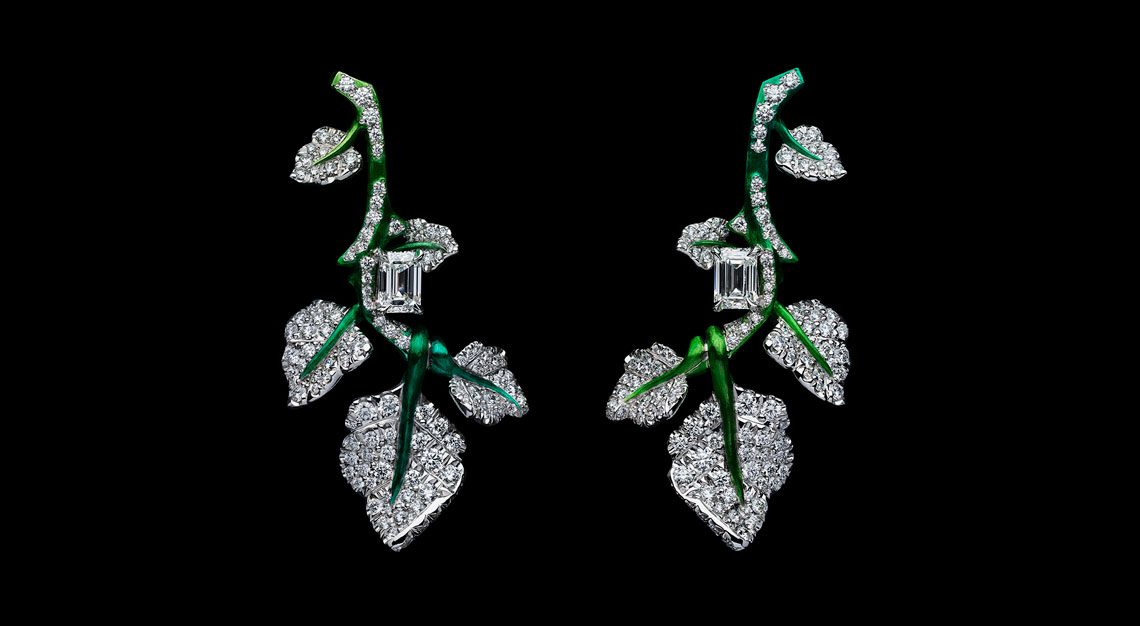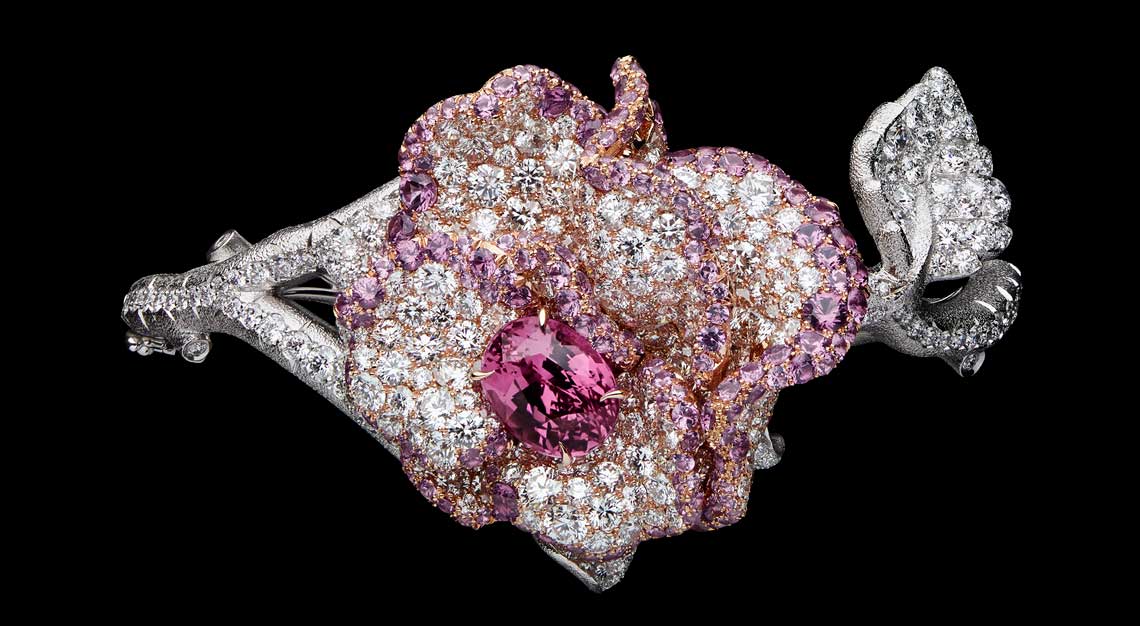 This can be seen with collections such as Tie & Dior that reinterprets the art of tie-dye, and Dior et Moi, which plays with beautiful colour clashes that echo the high-fashion-meets-street-style movement that all but took over the fashion world.
Her designs are built on magnificent gemstones and intricate goldsmithing, like the other maisons. But what you can't take away is that disruptive point of view and dynamic spirit unique to de Castellane. That is arguably the best way fashion high jewellery could and should compete with the legacy jewellers, as consumers today are increasingly seeking distinctive designs – with or without the monogram.