Let's get one thing straight before we begin: ALPINA is not merely a tuner of BMWs. Well, it is a tuner of BMWs, making Munich's finest cars even better, but ALPINA is, in fact, a manufacturer of automobiles in its own right.
Exactly why ALPINA can be considered a manufacturer and not just in the business of souping-up cars is the amount of work that goes into one of its cars, like the BMW ALPINA B4 Bi-Turbo Coupe here.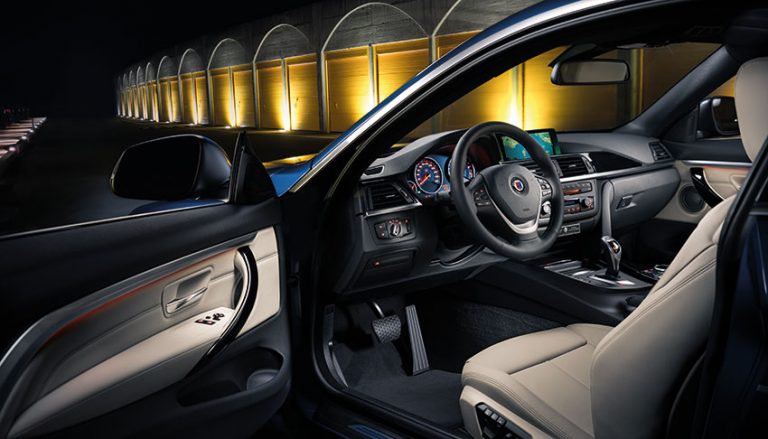 The interior of the BMW ALPINA B4 Bi-Turbo Coupe is upgraded, as you might expect, with vast expanses of fine leather and subtle ALPINA branding marking out its exclusivity. Of course, you could make it even more exclusive, with a virtually limitless array of customisation options to make your BMW ALPINA B4 Bi-Turbo Coupe uniquely yours.
But where ALPINA has really worked its magic in the BMW ALPINA B4 Bi-Turbo Coupe's engine and chassis. And you'd best believe ALPINA knows a thing or two about making cars go faster – it's had any number of successes out on the racetrack.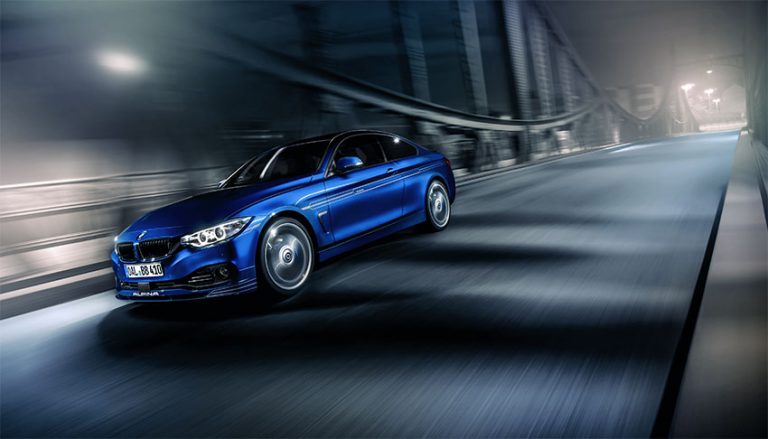 At the heart of the BMW ALPINA B4 Bi-Turbo Coupe is a 3-litre twin-turbocharged inline-six engine (featuring a unique aluminium engine block and high-strength crankshaft) with 410bhp and 600Nm twinned with an eight-speed automatic gearbox.
The engine's note is particularly evocative thanks to an exhaust system developed in conjunction with Akrapovic and its performance figures equally so. The century sprint is taken care of in a mere 4.2 seconds and it will go on to a top speed in excess of 300km/hr.
While the performance is decidedly racy, ALPINA has ensured the suspension, while with higher performance characteristics than an equivalent BMW, is also refined enough for long-distance cruising.