These purr-fect stays serve up cat fanciers with fascinators, dedicated pet menus, and amenities (i.e., litter boxes)
The check-in clerk at the palatial Peninsula Chicago bends down and asks the names of the little ones checking in. He wishes them a happy stay. If they require anything, "just ask," he says.
But these little ones are cats, not kids. Not only does the Peninsula Chicago allow pets, it welcomes them. What's more, unlike many hotels where the claim of pet friendliness means merely dogs, the Peninsula welcomes cats, too. 
They aren't alone. Luxury hotels around the world are beginning to welcome feline friends.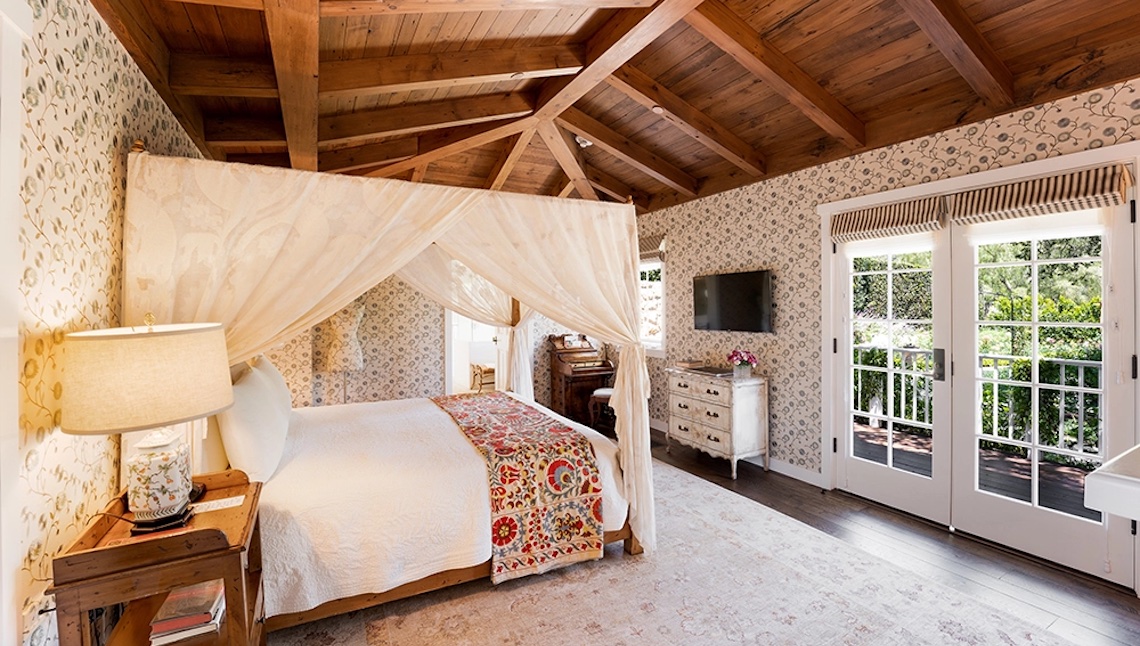 Just a decade or more ago, dogs were scorned at most hotels, and while many still have size and breed restrictions, it's become virtually impossible to tell the Paris Hiltons of the world to put their Tinkerbells in the dog house. Today, it's the same story for cat fanciers and pet pram pushers. 
Kimpton was one of the first to the pet party when back in the early aughts, it instituted a non-speciesist policy that welcomed all animals, in all sizes, at every hotel.
Now part of IHG, cats checking in to Kimpton Marlowe Hotel in Cambridge, Mass., for instance, see their names written on a chalkboard in the marble-clad lobby alongside the names of doggie guests. Treats, pet beds, and bowls await. Should you require litter trays, food, or a cat fascinator (hint: it's not a hat), just ask. Rooms start from US$409 per night.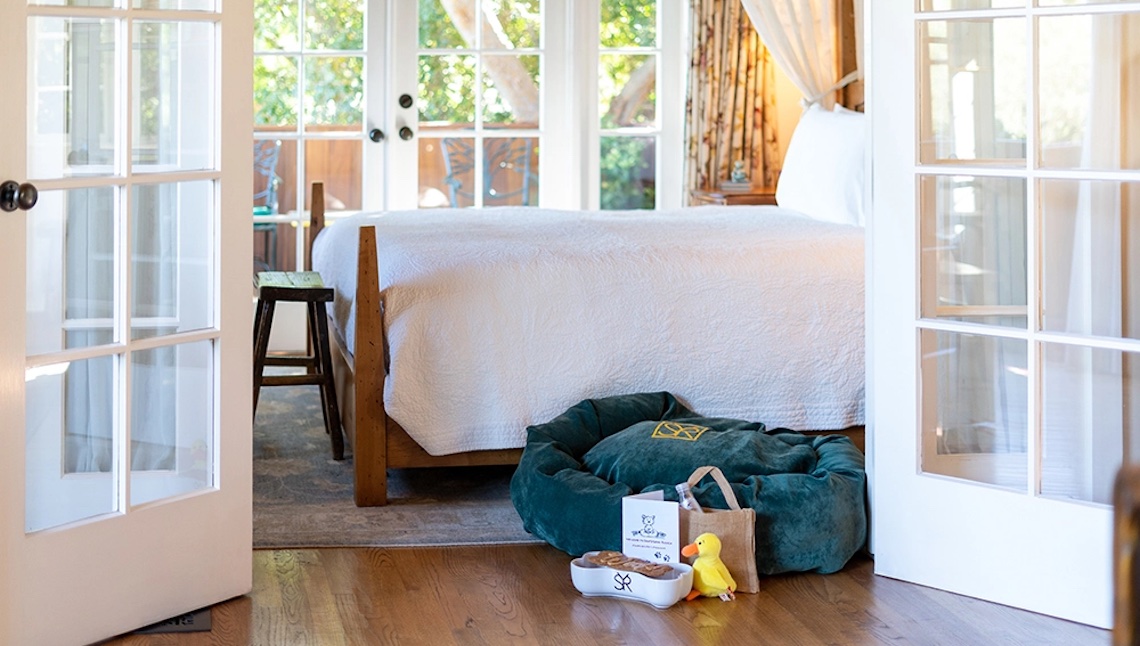 Sure, it's cute, but psychologically it officially marks animals as welcome guests, not grudgingly admitted ones. (Many so-called pet-friendly hotels treat animals like luggage. You know who you are!).
What's more, many hotels have also generously dropped deposits and mandatory cleaning fees—still, the hotel does have your credit card on file in case your animal has rock-star room-wrecking tendencies. (One hotel manager at a cat-friendly inn, who requested to remain anonymous, confided that he has dealt with far more damage from children than animals). 
At Boston's Fairmont Copley Plaza, cat stays include a comfy bed, water and food bowls, and treats from the local Polkadog bakery, which, despite its name, makes fishy treats cats love (rooms from roughly US$600 per night in June). 
At California's San Ysidro Ranch, cats can curl up in one of the luxury cottages or stretch out and catch some rays on their own private outdoor patio—under your supervision, of course, as coyotes could make dinner of a curious cat. Cottages start at US$2,495 inclusive of dining.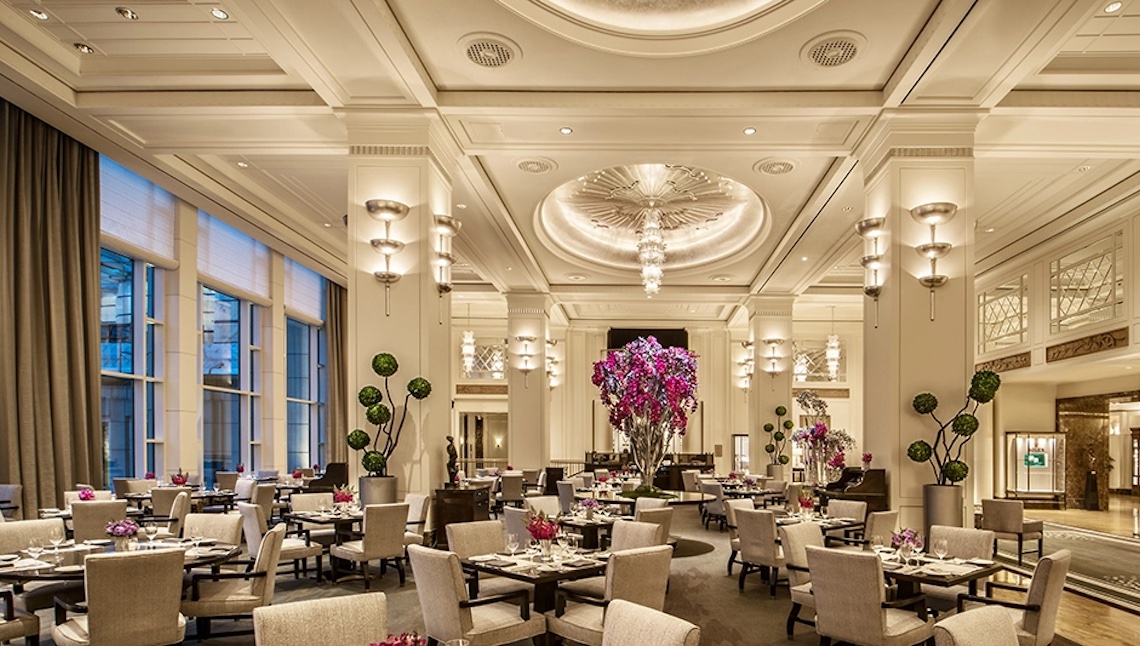 The ranch even offers a cat water fountain filled with San Benedetto Artesian Water and a cat-friendly pet menu. Should your feline wish to have some fun, the resort will provide a cat scratch pad laced with catnip.
Of course, all this attention to the cat guest experience is to ensure the human, the animal with the credit card is happy. Knowing your cat is comfy in the Peninsula Chicago's sleek suite with peekaboo views of the lake, where a cushiony bed, food and water bowls, and crazy-looking (it's cats: cats do crazy) toys thoughtfully await means the human may relax and enjoy the hotel's lavish outdoor restaurant. Rooms from US$525 per night.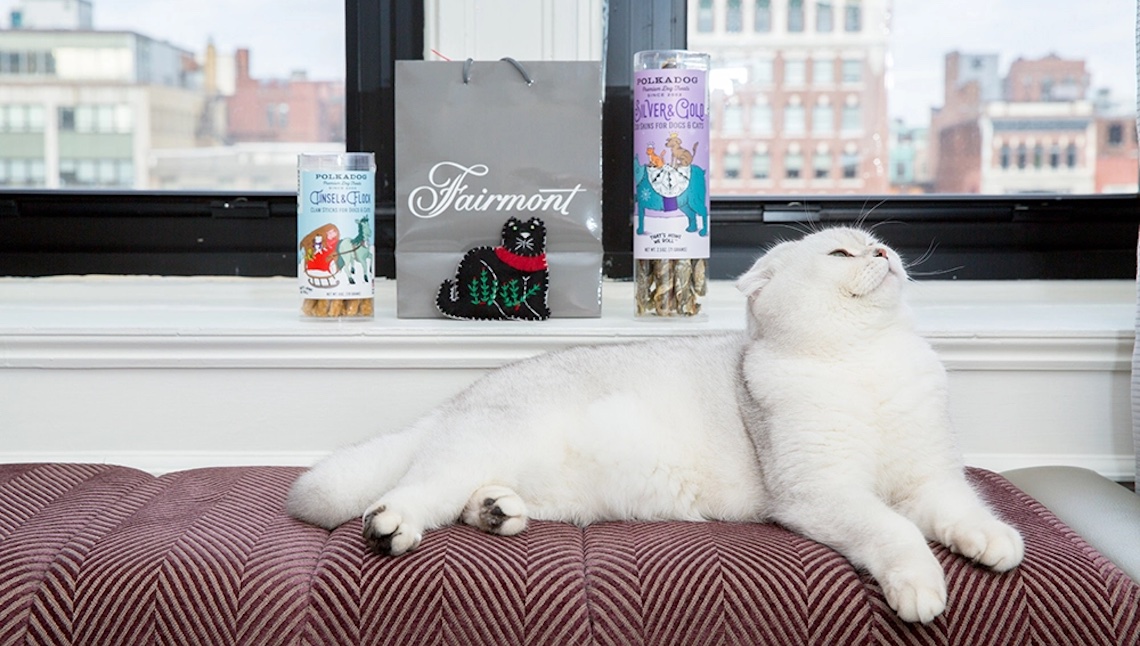 Should you wish to dine in the room with the kitties, the Peninsula Chicago's in-room dining adds a pet menu with options for dogs and cats. It's likely Fido will eat anything and everything on the menu. But cats, well, they are picky. Until they get a whiff of that sushi-grade tuna and tenderly cooked salmon (seriously, "examination" revealed both to be delicious). 
But guests shouldn't expect the litter tray to be cleaned—that's going a little too far for housekeeping.

This article was first published on Robb Report USA