Lux* Chongzuo, Guangxi Resort & Villas has a minimalist aesthetic that is designed to allow guests to truly relax and reconnect with nature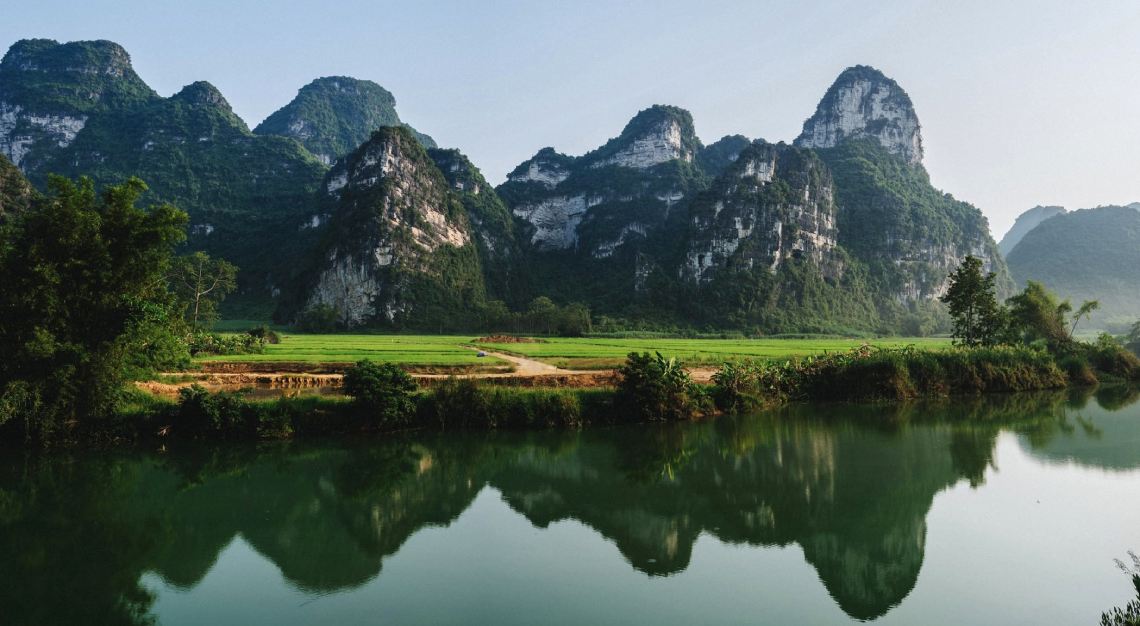 Lux* Resorts & Hotels is taking the phrase 'life on the edge' to a whole new level with its first ultra-luxury property in China. Situated on the Sino-Vietnamese border, the group's sanctuary in Chongzuo, Guangxi, is a two-hour drive from Nanning Wuxu International Airport and only a 15-minute drive from the Vietnam border. Guests can reap the rewards of this cultural collision via the resort's generous variety of food, which includes Chinese and Southeast Asian specialities, as well as the traditional Vietnamese treatments at Lux*Me Spa, which features Zhuang-style architecture. And just 25km away is Detian, the world's fourth largest waterfall that spans both countries.
But it's the resort's location that will enthral guests. Set amidst lush jungle, regal karst formations and the pristine Mingshi River, the 50 suites and six villas have a minimalist aesthetic that is designed to allow guests to truly relax and reconnect with nature.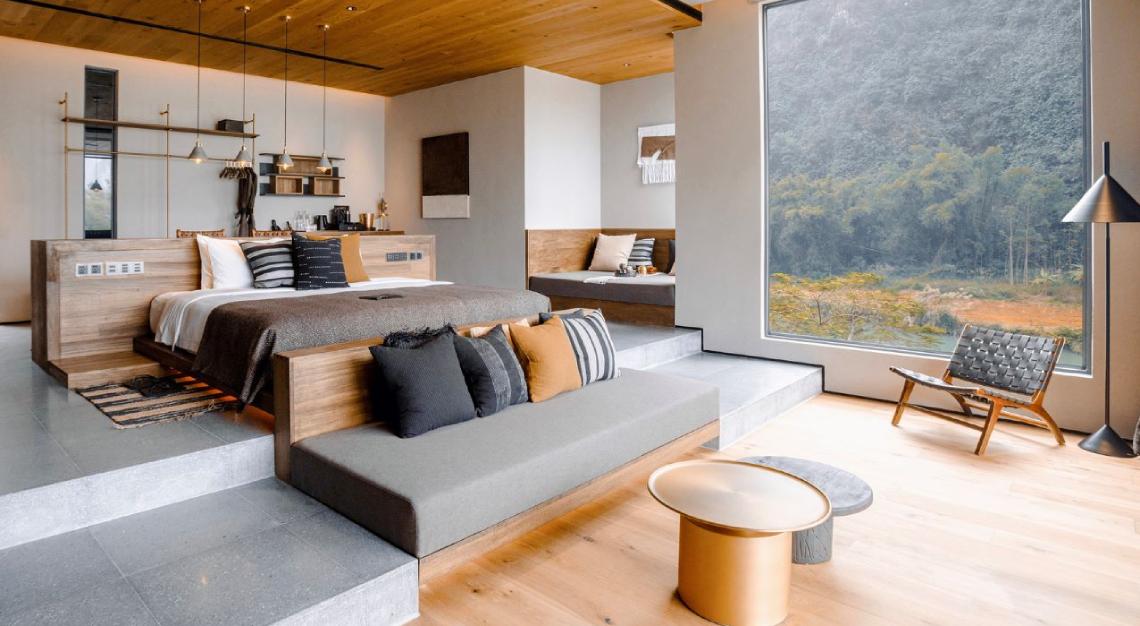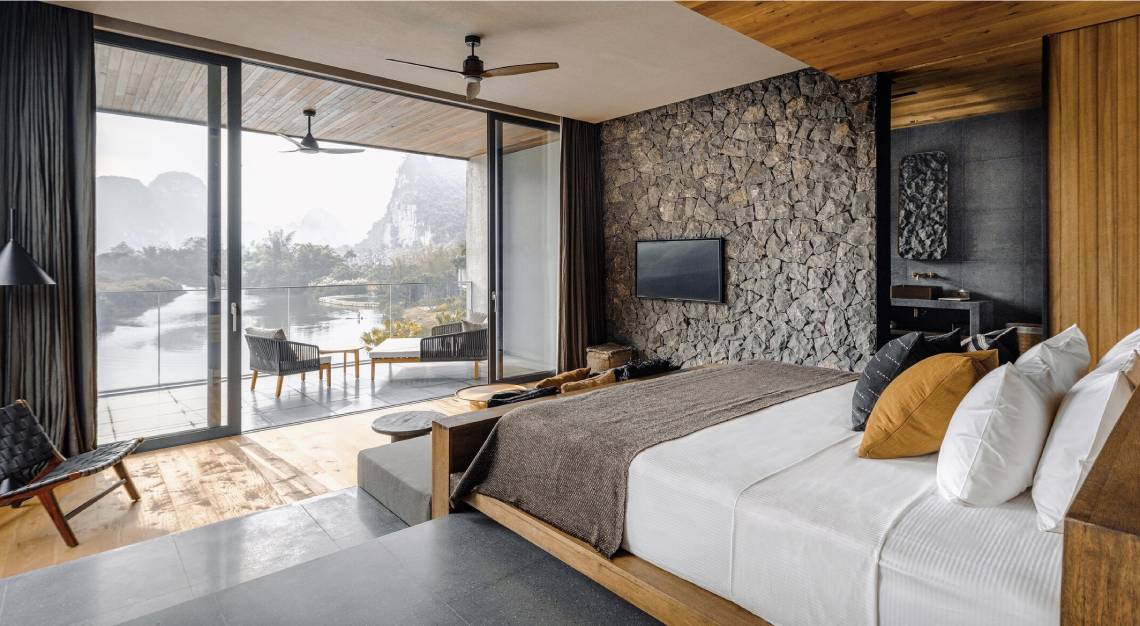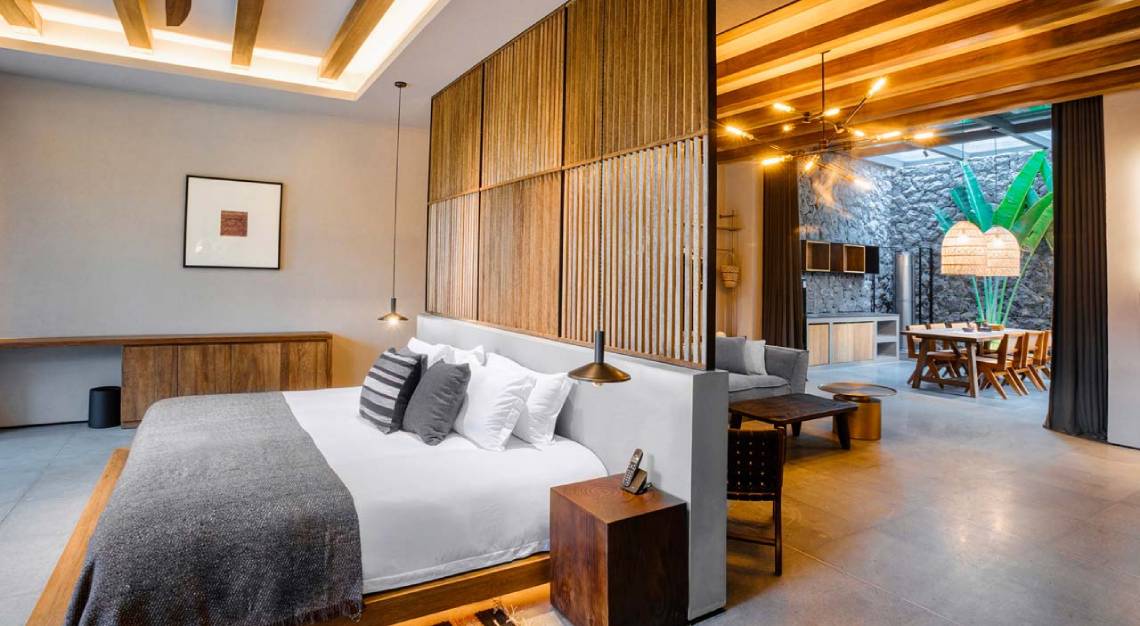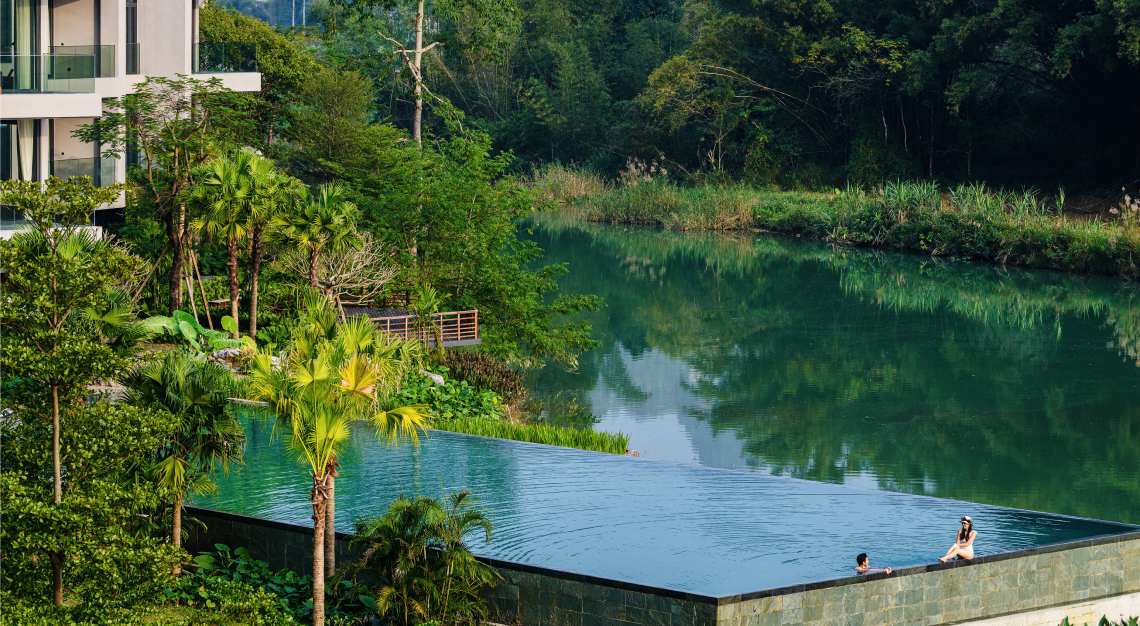 The dining options are overseen by executive chef George Qu, who was named Excellent Chef at the 2018 Cordon Bleu International Culinary Competition. Among the highlights are the pool and rooftop bars, which offer stunning views of the resort's majestic surroundings, as well as the European-inspired Maison Lux*, which does double duty as a cafe serving pastries and coffee in the day and transforming into a sophisticated lounge bar in the evening.
Arguably, the ultimate highlight of the resort is the array of light-hearted experiences, which are crafted with an element of surprise. From Message in a Bottle, which is hidden anywhere in the resort every morning, to Cinema Paradiso, which has movie screenings held in the most unexpected places, these experiences are bound to keep things fresh. If the constant surprise is too jolting, however, the bamboo raft rides down the river, as well as the foot and bicycle tours, are bound to offer a more tranquil experience.
Keeping in line with its nature-centred theme, Lux* Chongzuo, Guangxi also gives back to the local community through outreach and sustainability initiatives. 
This story first appeared in the October 2021 issue. Purchase it as a hard or digital copy, or consider subscribing to us here