It's billed as the world's first "Triphonic" speaker. Jedi beware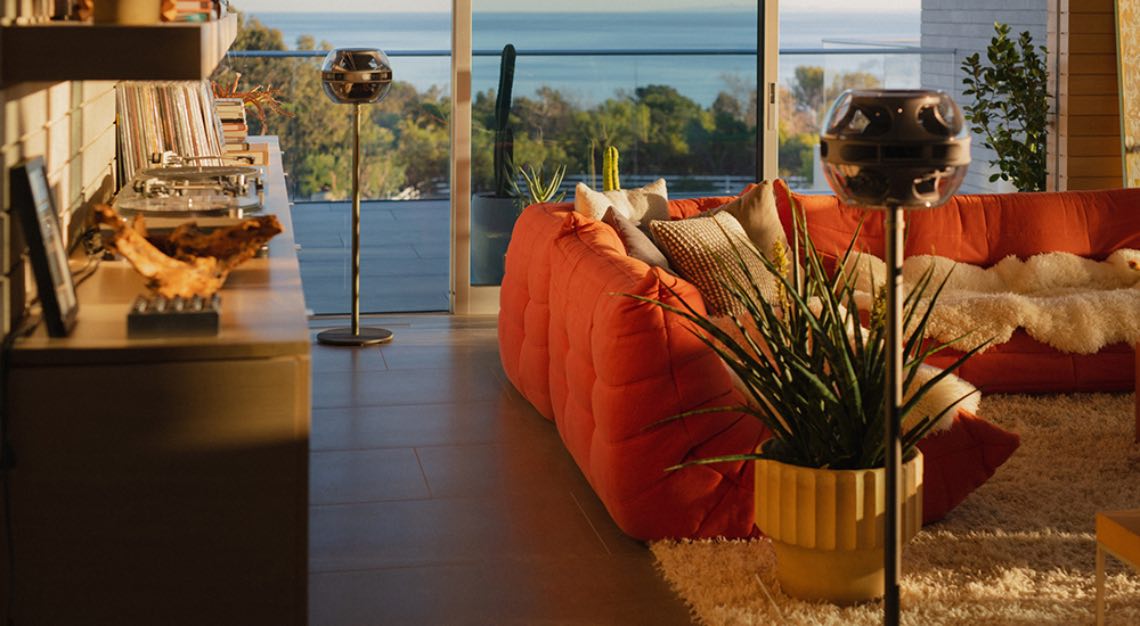 In today's installment of audio gear that doesn't look like audio gear, a new Death Star-shaped speaker is here to welcome you to the dark side.
Known as the Cell Alpha, the speaker comes courtesy of startup Syng. Helmed by ex-Apple designer Christopher Stringer, the California-based outfit says it aims to turn listening into a multisensory experience with its debut design for wannabe Darth Vaders.
"With Syng, I wanted to design something functional, durable and extraordinarily simple," Stringer told Robb Report via email. "My job as a designer is to get out of the way, to pay attention, and find the simple path through the clouds of complexity."
The Cell Alpha features the futuristic space-age styling of the Galactic Empire's infamous superweapon and the advanced tech to match. In fact, the company claims it's the world's first "Triphonic" speaker as it offers spatial audio capabilities beyond traditional stereo sound.