What to know when buying and drinking vintage Bordeaux, as shared by international director Jean-Sebastien Philippe 
For many wine lovers, fine wine is synonymous with Bordeaux, it being the most powerful style of wine that multitudes started out with and which matures particularly well. 
Perhaps some fans have since sought out the same timeless Bordelais blend of Cabernet Sauvignon, Merlot and Cabernet Franc around the world, such as in California, Margaret River or Mendoza where the grapes find new expressions and nuances. Or begun exploring other grapes and styles—Pinot Noir and Burgundy being a close rival for affection and dollars. Trends may come and go, but Bordeaux seems to stay immutable in its traditions, history and legacy.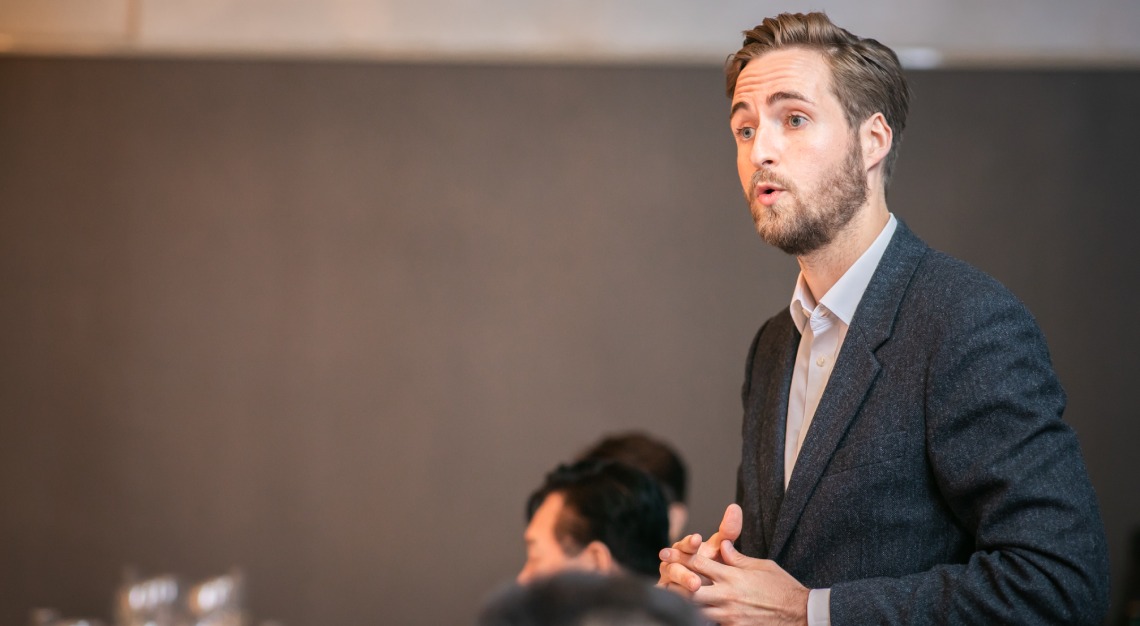 But make no mistake, Bordeaux is evolving with regards to its viticulture methods, adaptation to climate change, and also more "openness to the wine world outside Bordeaux," in the words of Jean-Sebastien Philippe, the dynamic young International Director of Domaines Baron Rothschild (Lafite), who visited Singapore last July. 
At a dinner organised by Domaines Baron Rothschild (Lafite) and Bordeaux Liquid Gold, guests were served all-magnum bottles of Bordeaux wines from the former's stable, including left bank Château Duhart-Milon 2018, right bank Château L'Evangile 2011 and noble Sauternes, Château Rieussec 1988. The purpose of the event, according to Bordeaux Liquid Gold's CEO, Julian Poh, was to bring their clients closer to Domaines Baron Rothschild (Lafite), especially as the wines were dispatched directly from their own cellars to ease any fears of unknown provenance.  
Philippe expounds, "We take tremendous pleasure in sharing anecdotes, the difficulties we face in the vineyards, and how we elaborate the wines. We are proud of our heritage and history, meanwhile we have a new dynamic in the châteaux and in the vineyard, and we want our consumers to feel like they can be part of the new chapter we are writing. These types of dinners help us in achieving that."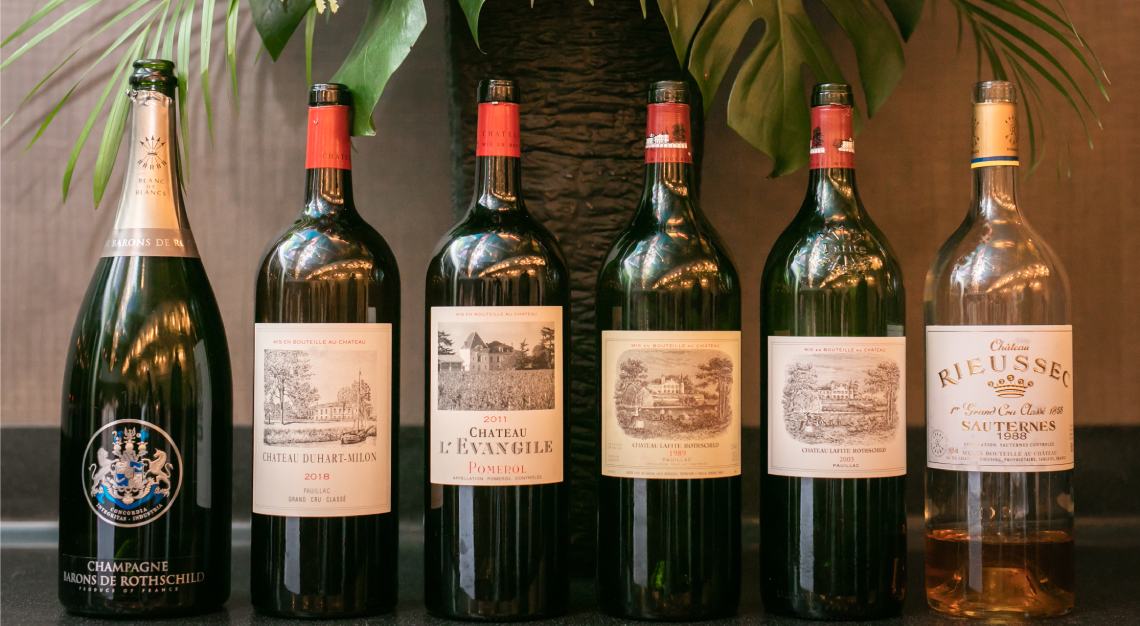 The topic of the night very quickly turned to favourite vintages, as Bordeaux Liquid Gold customers inevitably have a case or two of Lafite languishing in their cellar. Let's cut straight to the chase—there is likely no bad vintage of Lafite, but when to open the bottle can play a large part in enjoying it at the right stage of evolution, as it matures from primary (fresh black and red fruit flavours) to secondary and tertiary notes (mineral, spice and oak influences). Subject to each drinker's preferences and patience, the opening of an approximately S$1,500 bottle requires at least some thought. 
Let's start with what the protagonists consider the most collectible vintages in the past two decades. For Poh, it is the 2000, 2003, 2009 and 2010 vintages. Philippe agrees with these picks, and adds on 2004 and 2005, noting that he is partial to the 2004 as it has a "pure Lafite style". 
All of these vintages will be ideal for drinking much beyond 2025, so don't go opening them just yet. Collectors can instead look to their older assortment for those that are in the "superb" drinking window at the moment—which are 1985, 1988, 1989, 1990, 1995, 1998, and 1999, according to the impeccable Philippe.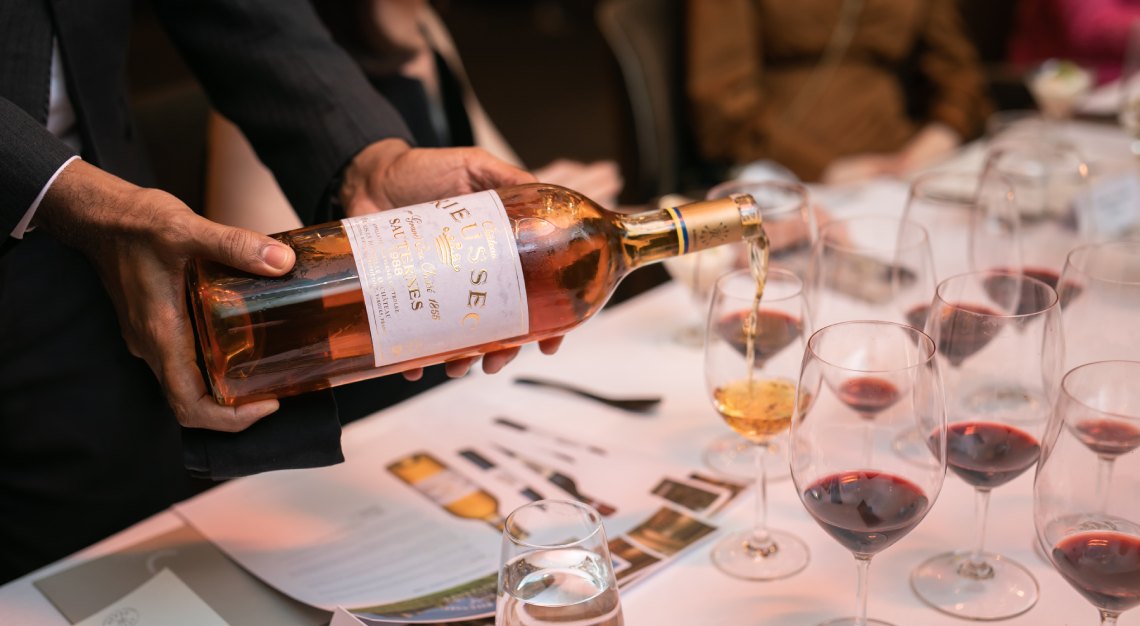 We can attest to the Château Lafite Rothschild 1989 magnum that was served at dinner and which stunned our table into silence. This is Lafite at its most profound and age-defying: gentle cassis and black cherries, seemingly Botox-ed in time suspension, accented by tobacco leaf and toasty oak, cradled by velvety fine tannins which appear to have melted into the wine and yet still remained tight, energetic and suave. That was a dry vintage year, after which we were served a similarly dry 2003 vintage, which underscored just how youthful tasting a 2003 still appears—possibly needing another 10 years or more. 
In fact, for the solar vintages of 1986 and 1996, Philippe recommends an eyebrow-raising additional 20 years' wait. 
There is no substitution for the long hands of time. For older drinkers, that means sourcing for mature vintage stock—at a price premium, of course—while for younger drinkers, that requires making decisions now.
Philippe advises, "Invest in a case, not a single bottle. The beauty of Bordeaux is to enjoy the evolution of the same wine through time. Also, Bordeaux offers a wide choice of wines and appellations. Not all of them are designed to be kept for 20 years. You can build up your cellar with different kinds of wines for different occasions." 
Bordeaux Liquid Gold will be organising the first Domaines Baron Rothschild (Lafite) dinner in Malaysia later this year. Stay tuned