Italian yard Columbus has sold the first of three superyachts in its Atlantique series, inside of two months. We find out what's under the hood, and what exactly makes this superyacht so special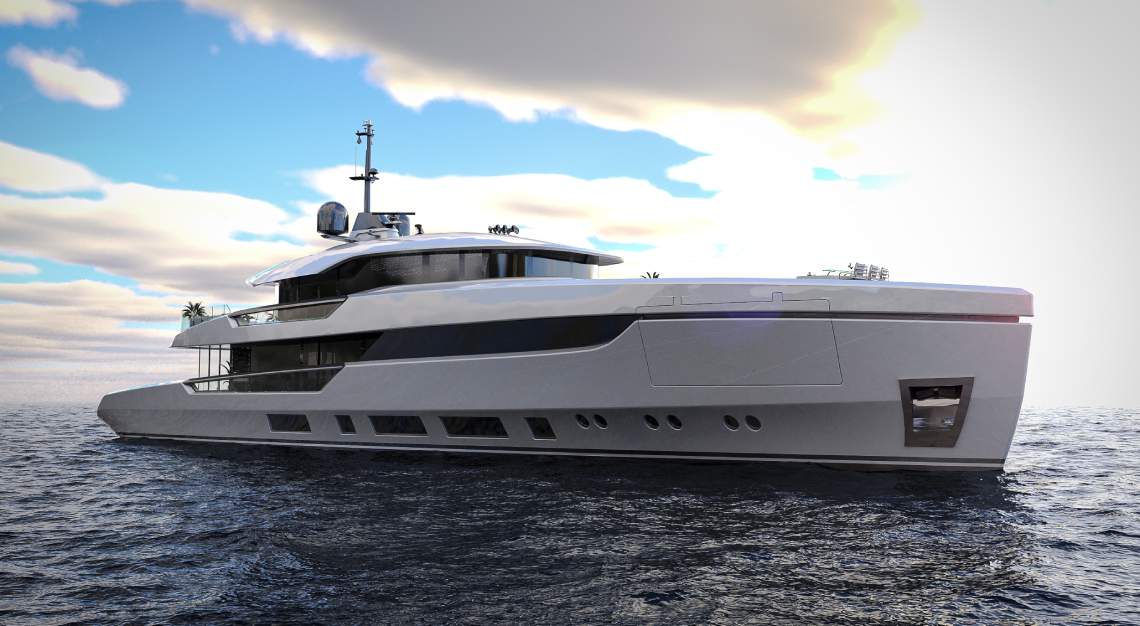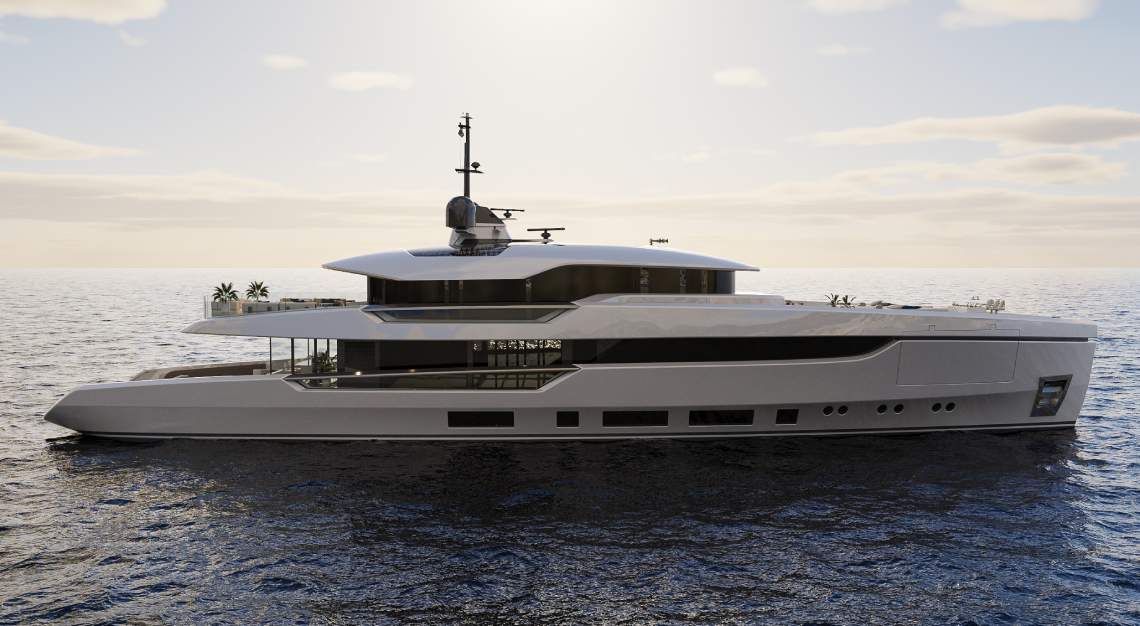 The first in a series of three, Columbus's latest Atlantique 43 has found a new European home, thanks to Renaud Cavinet of Ocean Drive, the exclusive European representative for the Columbus Atlantique line. Staying true to designer Hot Lab's design ethos, "Architecture for Voyagers", the superyacht is a blend of stylistic, design and functional elements, dedicated to nautical travel.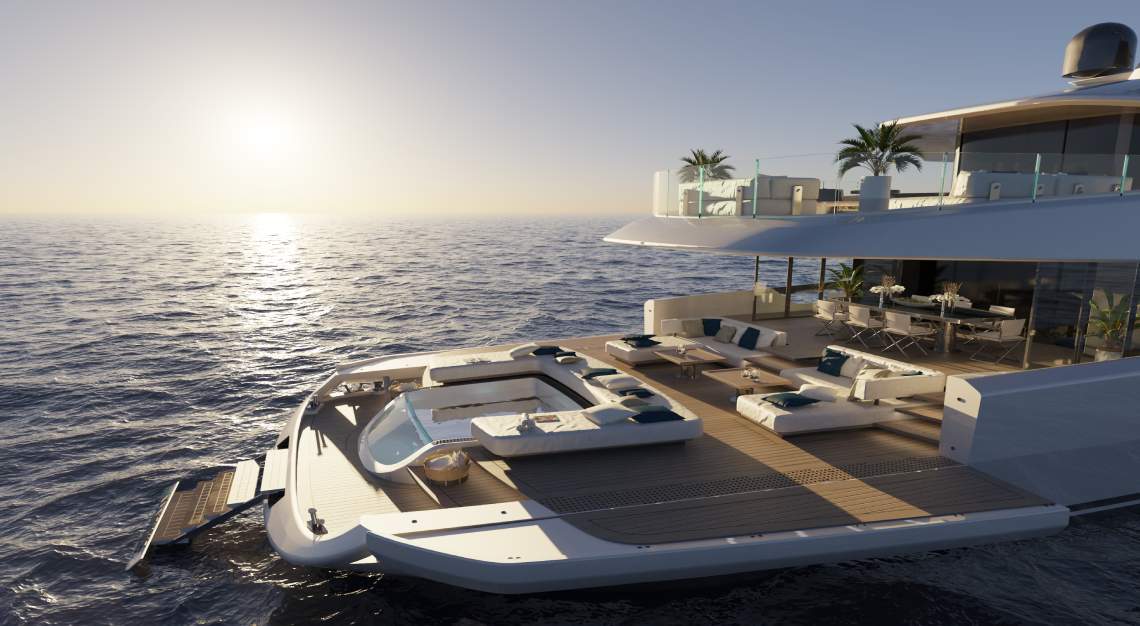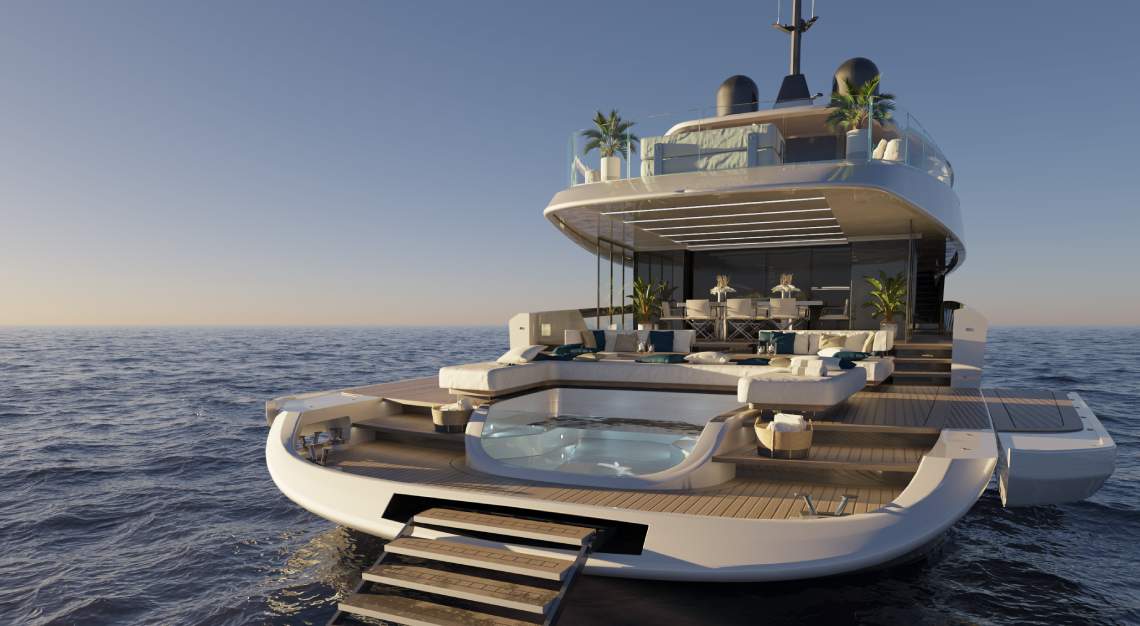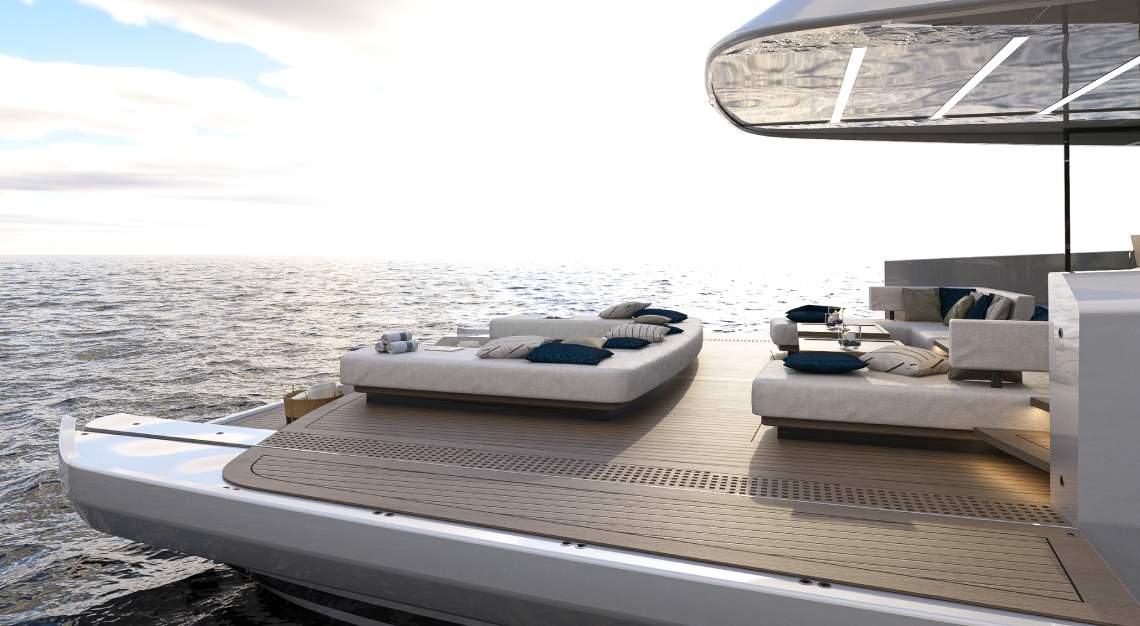 Sticking with design elements, the hull silhouette is a nod to sailing yachts of the past, with its sailboat-style stern standing out as its most distinctive area. The low placement of the aft on the water, combined with the central swimming pool and two folding side wings, amplifies the feeling of direct contact with the immediate environment. The addition of a C-shaped sofa facing astern also guarantees picturesque, panoramic views.
Further contributing to the fluid, indoor-outdoor concept of the yacht, the indoor areas of the main and upper deck allow for total immersion in the immediate external landscape, via fully opening windows.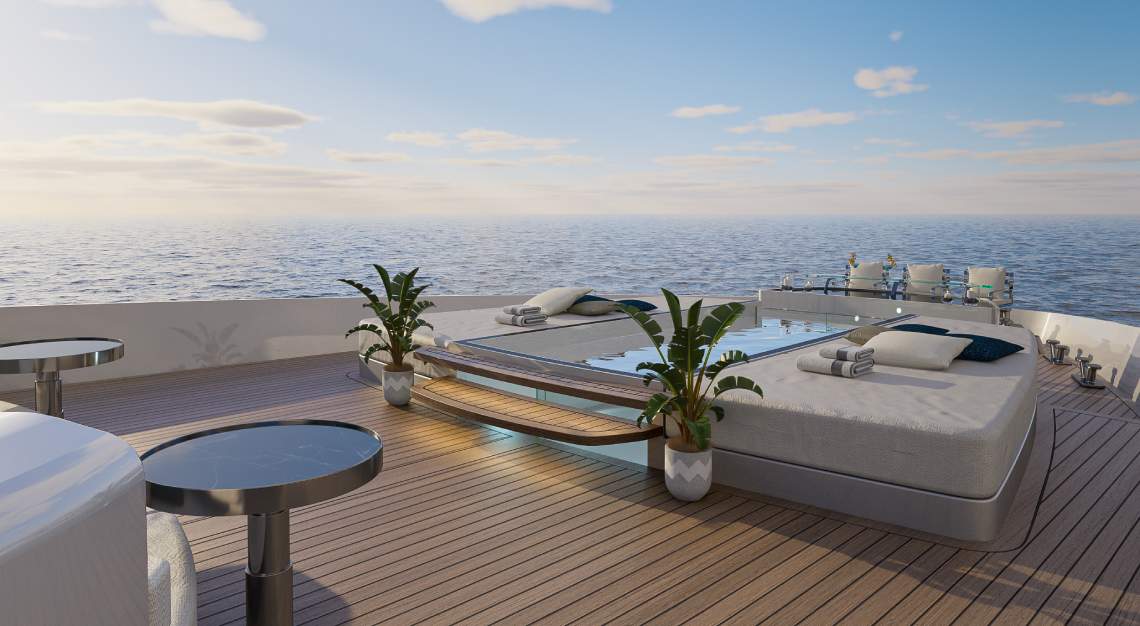 Indoors, the main saloon is divided into two relaxation areas: the first furnished with a large C-shaped sofa and a smaller one adjacent to the entrance, while the second is inspired by a cinema, with a large sofa facing an eighty two-inch wall TV. In terms of accommodation, the owner's cabin is located on the main deck, with four large cabins below deck, all equipped with private bathrooms.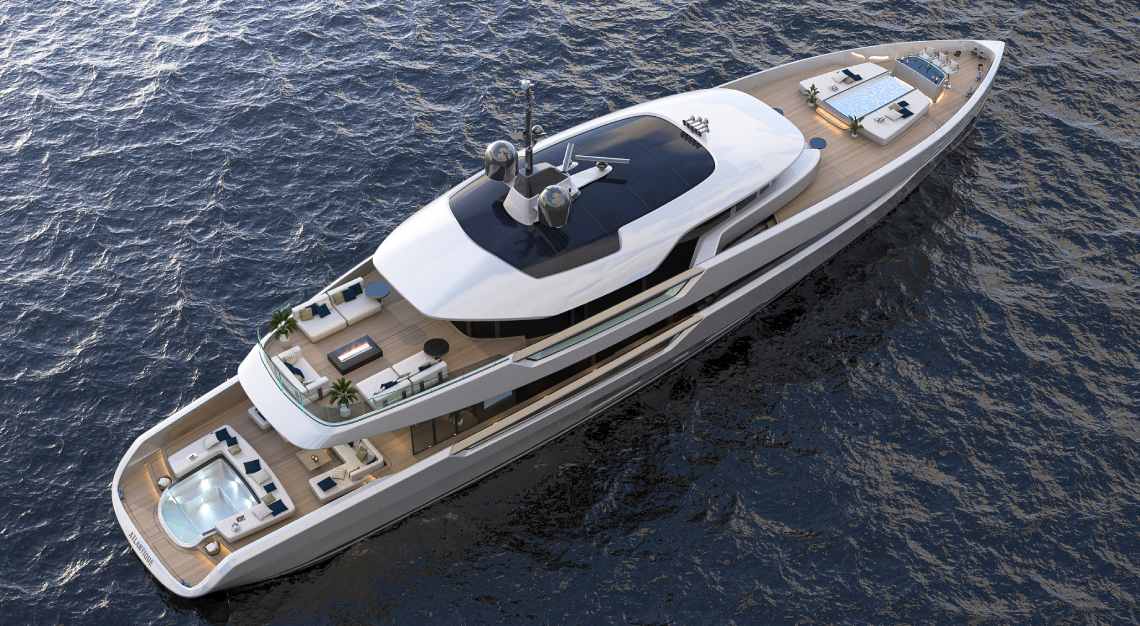 The Atlantique Line also comes packed with eco-friendly features, with solar panels, water purifiers and low fuel consumption propulsion system, amongst others, helping to save energy and reduce environmental impact.
Columbus has also announced that the first hull will be delivered in 2023.