Who says you can't have luxury and adventure on the high seas? Here are top marinas in remote, idyllic waters
Fifty years ago, if you owned a boat, you most likely kept it afloat on a swinging mooring. Then came the beginning of floating pontoons, and now vast networks of marina infrastructures exist thanks to yachting's global popularity.
History aside, the primary goal of any marina has always been to provide safe, secure berths, shielding the vessels from the unpredictable wrath of the sea. Today's sophisticated marinas are a nod to how far anchorages have come from humble beginnings.
Even marinas that are far from standard cruising routes have developed to keep pace. "We're finding many of our owners and guests are looking for secure but remote locations to get away from the overcrowded areas," Tammy Gedman of IGY Marinas, one of the superyacht-marina pioneers, tells Robb Report.
From archipelagos in the South Pacific and remote cays in the lesser-known Caribbean, north to the wild Western coast of Canada, these marinas are adding high civilisation to unexplored cruising grounds, by offering top docking while escaping the crowds.
Here are nine of our favourites.
Marina Bahia, Golfito, Costa Rica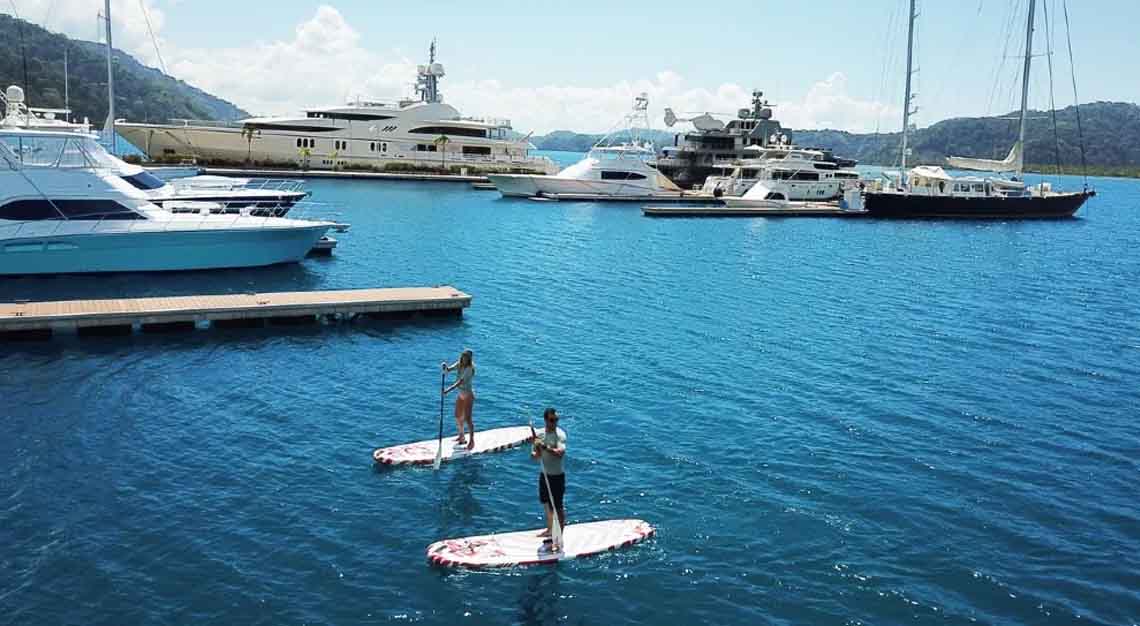 For yacht lovers looking for a balance between uncharted waters and modern facilities, Marina Bahia fits the bill. Located in Costa Rica's Dulce Golfo, the marina is tucked away in a protected southern fjord, surrounded by tropical rain forest. As the closest marina to the Panama Canal on the Pacific side, it's a great stopping point for anyone heading to the Pacific islands. With an expansion completed this year, superyachts up to 107 metres can now have a berth. The marina has 122 slips, with 24-hour security and a concierge team. The development now also hosts the oceanfront luxury hotel AMAKA Ocean Living Lodge. Docking in Golfito provides access to world-class sports fishing, scuba diving, and wildlife experiences.
Port Denarau Marina, Denarau Island, Fiji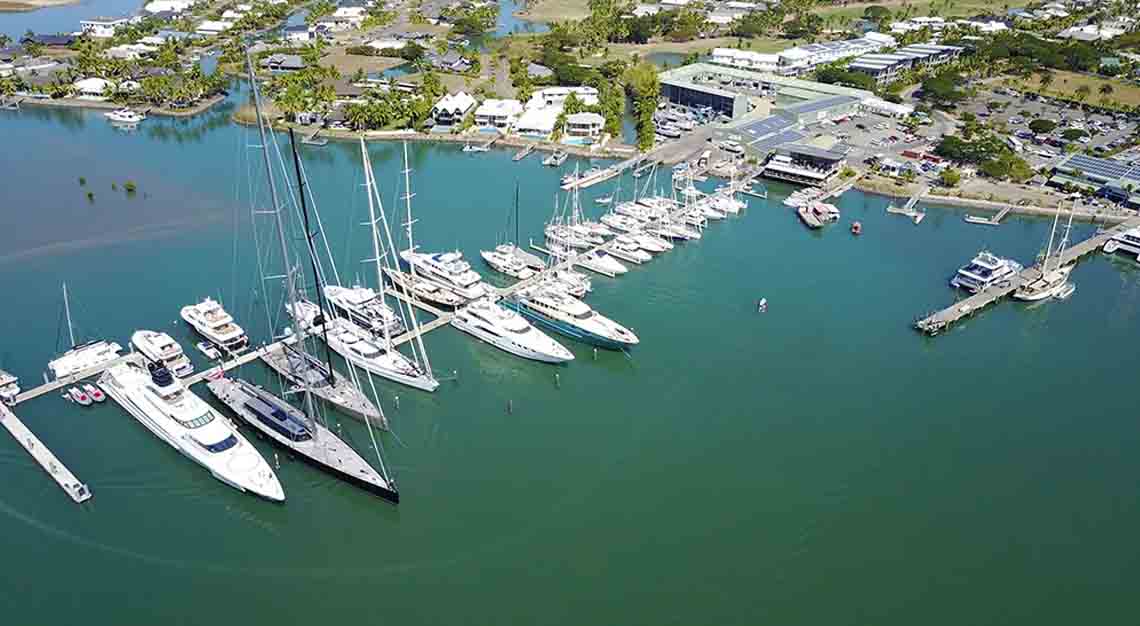 Denarau Island boasts Fiji's largest integrated network of nine high-end resorts. In their midst, Port Denarau Marina claims the title of Fiji's finest marina and is rated a top facility in the South Pacific. It's also just a short hop from a private airport, with amenities including fine dining and an international-standard 18-hole golf course. After a round or two, guests can enjoy the boutiques, spas, and shops selling everything from humble souvenirs to residences. Nearby are Fiji's 330-plus islands that offer some of the world's best shark diving, reef exploration and pristine beaches. The marina's commitment to sustainability with its clean marina status and solar project add an extra layer of appeal.
Coral Sea Marina Resort, Whitsunday Islands, Australia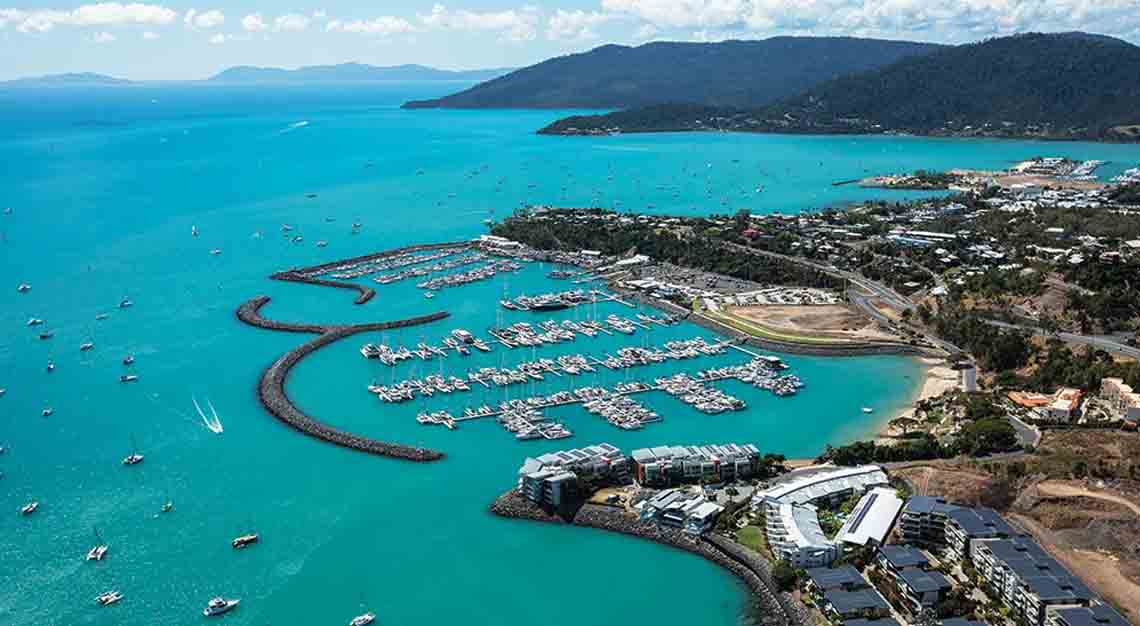 For those wanting to explore the aquamarine cruising grounds of the Whitsunday Islands and dive in the Great Barrier Reef, Coral Sea Marina is the perfect launch point. The facilities have been recently redeveloped, so the marina can now berth yachts up to 80 metres. A concierge team ensures that owners and crew are well looked after. The resort is home to multiple marina services, a boutique hotel, and two marina villages. Owners and charter guests can also drop in to their boats via two private helipads. Recognising its surrounding ecosystem, the marina holds a clean marina designation, which includes fish-friendly status, while partnering with the Healthy Heart Reef Project, which is working to decarbonise the Whitsunday tourism sector
Red Frog Marina, Bocas Del Toro, Panama
North of Panama on the Caribbean coast is a small, sleepy island chain filled with first-class surf breaks, scuba diving, and natural beauty. The yachting community is also well taken care of, thanks to the IGY Marinas group. As part of its portfolio, the Red Frog Marina has 95 slips and 12 megayacht berths in the naturally protected waters of Isla Bastimentos. Nestled in the lush rain forest, and named after the indigenous frog found here, this secluded marina also sits safely outside the hurricane belt. It includes 24-hour security, dining, provisions, and private beach access for guests. The marina also provides golf buggies to get around the development.
Marina Taina, Papeete, Tahiti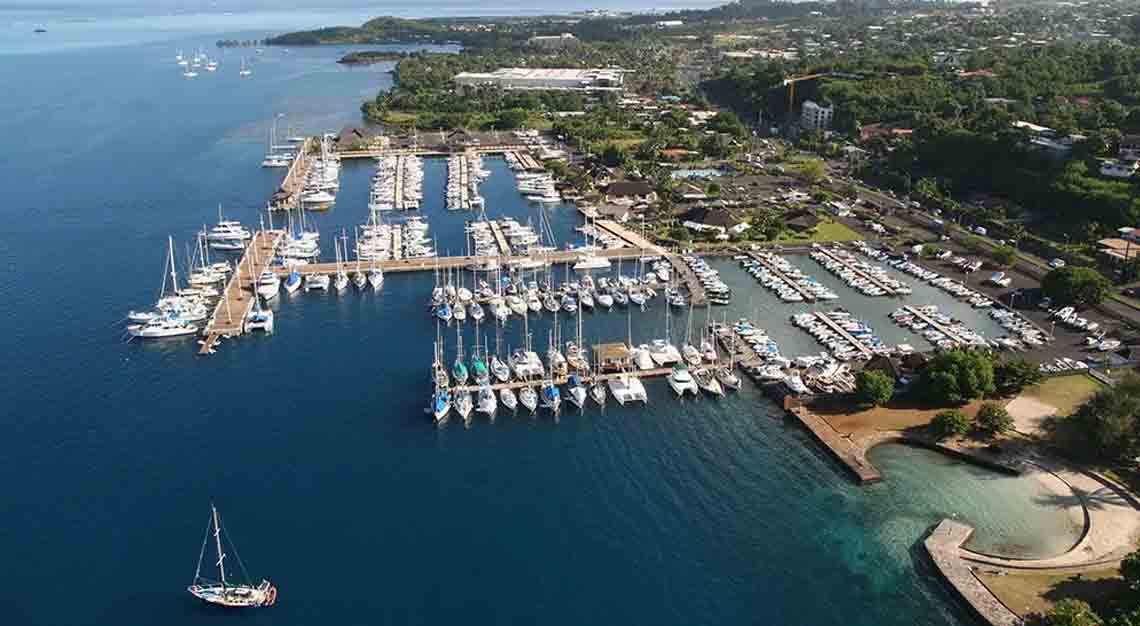 A bustling hub for the South Pacific and the perfect gateway to more remote island cruising, Taina is a convenient spot to replenish after a long cruise, describing itself as a "must-see stopover." It was built in 1994 as the first superyacht facility for Tahiti and the surrounding islands. It now hosts 500 berths. Located in a lagoon close to the airport, its waters are clear enough for morning swims. The 188 surrounding islands and atolls also make for an exciting escape from civilisation.
Horta Marina, The Azores, Portugal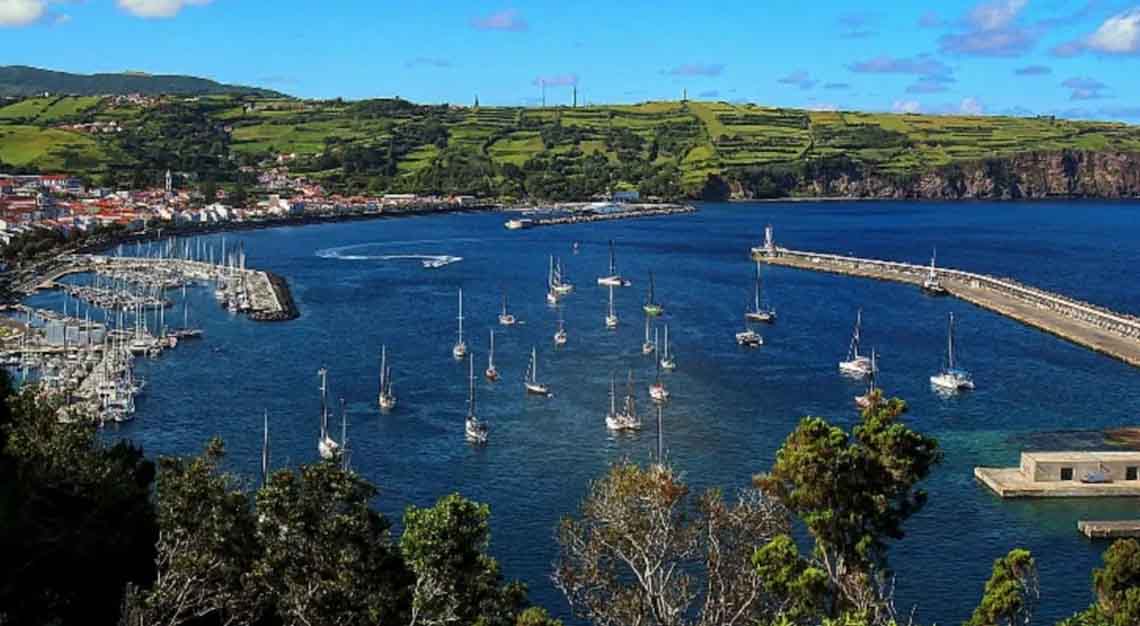 Considered the cruising crossroads of the Atlantic, this group of Portuguese islands has morphed not into an essential stopover for yachts but the starting point for many international regattas. One gem is the island of Faial. If you've been at sea for days or weeks, Horta Marina is a sight for any sailor's sore eyes. The waterfront was re-modelled in 2022 with improved facilities, and just outside the marina is Peters Cafe Sport—a hub where stories of the sea have been told for the past 50-plus years. It also houses the Museum of the Art of Scrimshaw, the largest private collection of this traditional whaler's art form.
Victoria International Marina, British Columbia, Canada
Home to a full-service superyacht marina, the coastal capital of Victoria fuses English charm with West Coast vibes. Docking here is the ideal entry point to the wild northwest coast of British Columbia—a coastline full of winding waterways, whales, and small anchorages for epic cruising expeditions. It's located minutes away from private airports and helipads, but the location is also ideal for getting into the wild in very little time. Yachts up to 67 metres can berth in one of the marina's 28 superyacht slips. The modern marina also has new corporate event space, along with brokerage, repair, and other yacht services that lets you ready your vessel before heading into the wild blue yonder.
Royal Langkawi Yacht Club, Langkawi Island, Malaysia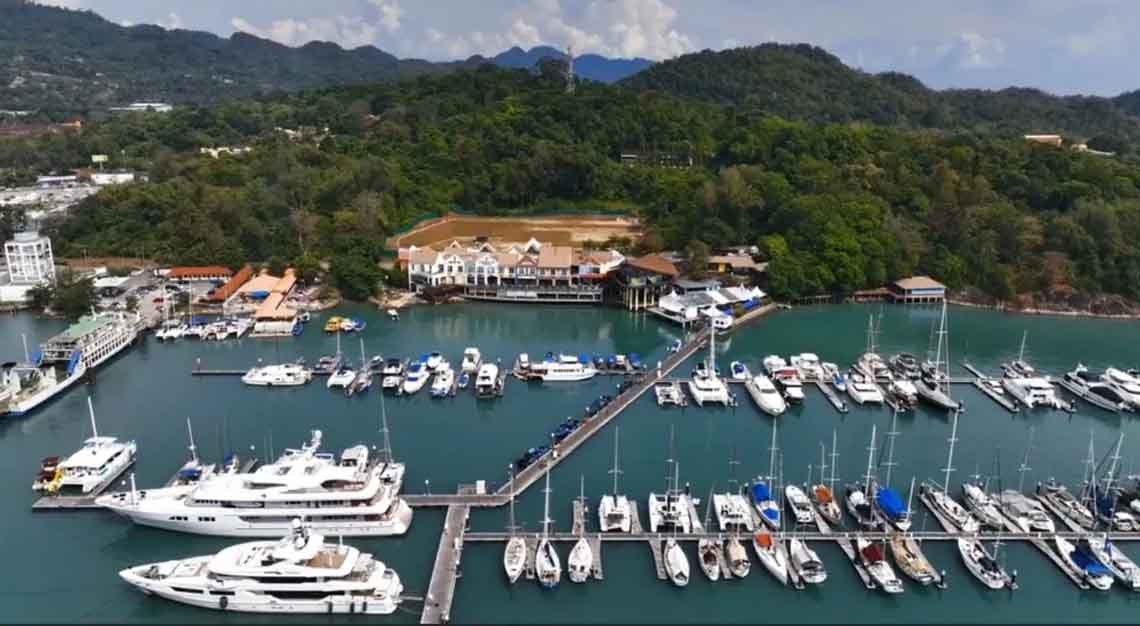 Situated on the island of Langkawi in the sweeping bay of Kuah is one of Malaysia's most prestigious yacht clubs—appropriately named the Royal Yacht Club. Having grown from its humble origins of just 44 berths in 1996, it now has 234 berths with multiple facilities and services. Bonus: The club resembles a ship's hull. The area has been dubbed the Monaco of the Far East. While that might be a stretch, there are plenty of cruising grounds to discover in the Andaman Sea. Over the years, Southeast Asia has grown in popularity with superyachts. Owners and charter brokers realise there is a lot here to enjoy, from sandy beaches, rain forests, sheltered anchorages to, yes, duty-free shopping.
Sandy Lane Yacht Club, Canouan, Caribbean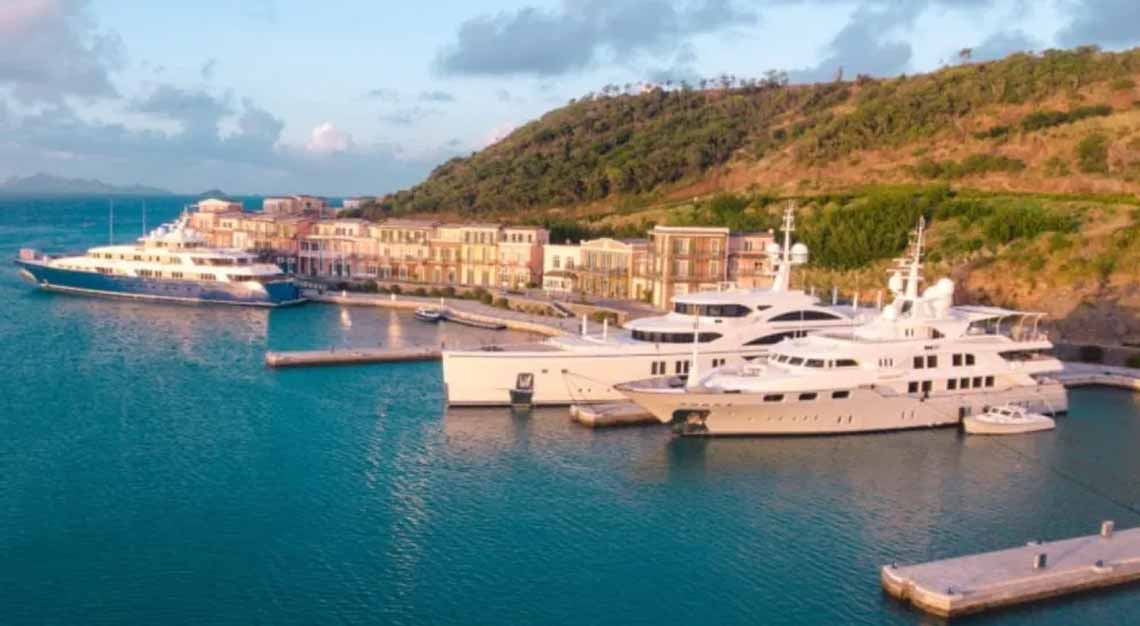 While the Caribbean isn't usually referred to as "off the beaten track," many miss the jewels known as the Grenadines. Hailed as the "true Caribbean" because of its low population density, Canouan also has a disproportionate share of billionaires—which explains the lack of crowds. Quality infrastructure can sometimes be lacking in these lesser-visited islands, but Sandy Lane Yacht Club has raised the bar with its full-service marina that can host yachts up to 100 metres. With a design that lends heavily on European elegance in a pristine setting, the marina development is a great launchpad to explore this undiscovered part of the Caribbean, with the knowledge you can return to high-end facilities, including waterfront dining, a beach club, and a gym. With 32 islands in the Grenadines, there is plenty to see, starting with the nearby Tobago Cays.
This story was first published on Robb Report USA