Subcontinental Sojourn
The holidays are best spent in the company of kinfolk, preferably gathered around the dinner table. The table in question being one at The Song of India, at least this Deepavali.
There, at Southeast Asia's first and only one-Michelin starred Indian restaurant, Chef Manjunath Mural has curated a special menu for the occasion. Like the best things in life, it's only available for a limited time. Five days, to be precise – from 18th to 22nd October. (Deepavali itself falls on the 18th this year).
Savoury Starts
At a recent preview, I was bowled away by the sheer variety of items on the four-course menu. Not to mention the panoply of flavours that took me on a journey from Southeast Asia to the subcontinent. Autumn Shorba, a rich, creamy, heartwarming yet light broth, dazzled my palate from the get-go; I knew then that the meal was going to be immensely satisfying.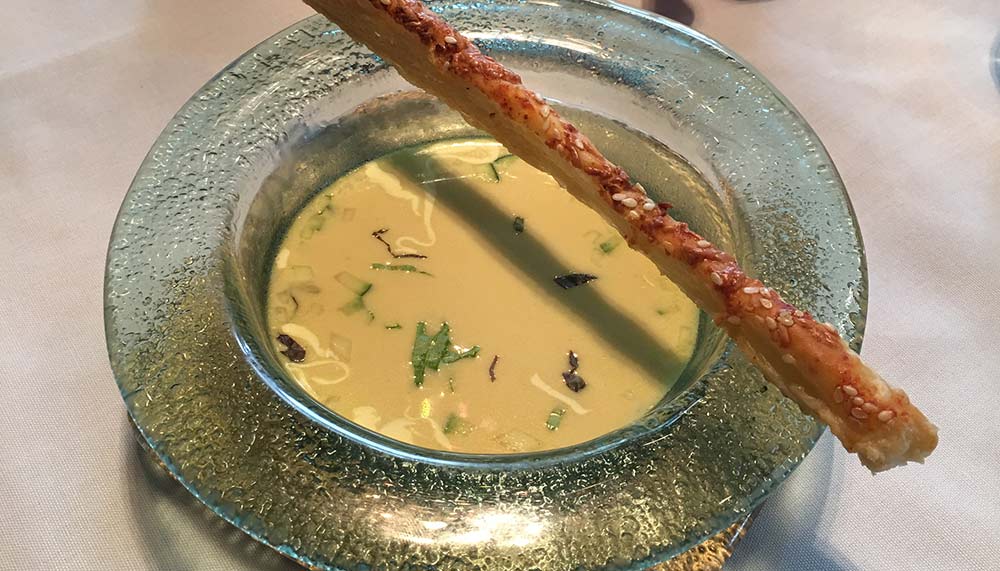 For the starter, Chef Mural took inspiration from vernacular culinary traditions. The Chargrilled Laksa Chicken Kebab and Sambal Barramundi Tikka eloquently combined traditional Indian favourites with local herbs and spices. The kebab, a Hyderabadi speciality, was grilled to tender perfection, while the tikka, a South Indian dish, skilfully balanced the delicacy of the fish with punchy sambal.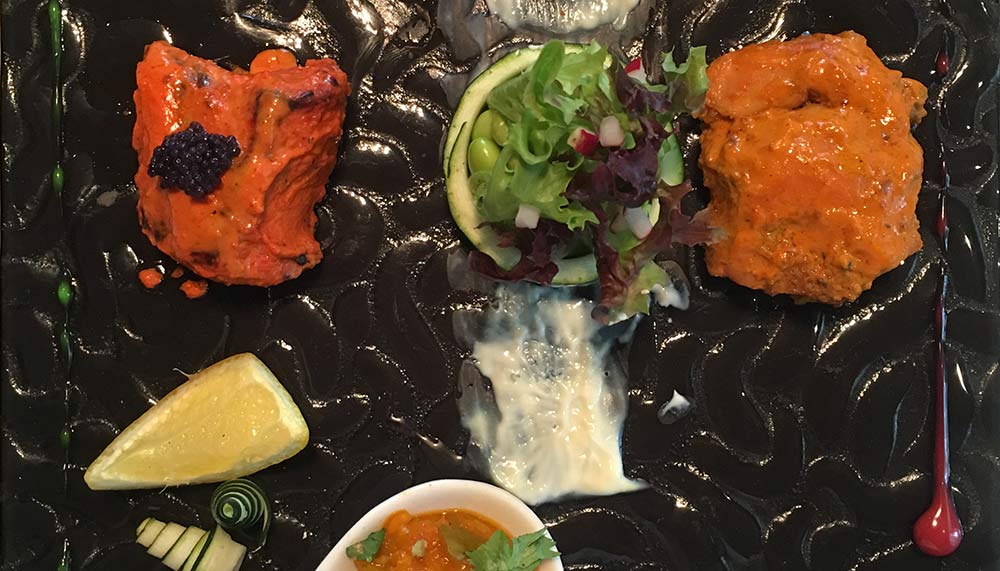 Then came Chef's "Art Palette" – so named because the platter of tasting portions featured no less than seven morsels of goodness, arranged like oils on an artist's palette. These were accompanied by divinely fluffy Basmati rice, masala puri and freshly baked naan from the tandoor. The experience was like traversing the subcontinent, from Mangalore in the southeast to Hyderabad in the centre and Kashmir in the north.
From Mangalore came Mangalorian Prawn Gassi, tiger prawns cooked in coconut gassi sauce. From Hyderabad, the Nargisi Quail Egg Kofta, a minced mutton stuffed quail's egg served with a robust spice infused sauce, akin to Scotch eggs. And then there was Kashmiri Nadru, young lotus root cooked in a coriander and mint cashew sauce. I felt like I was enjoying Deepavali in at least three different ways.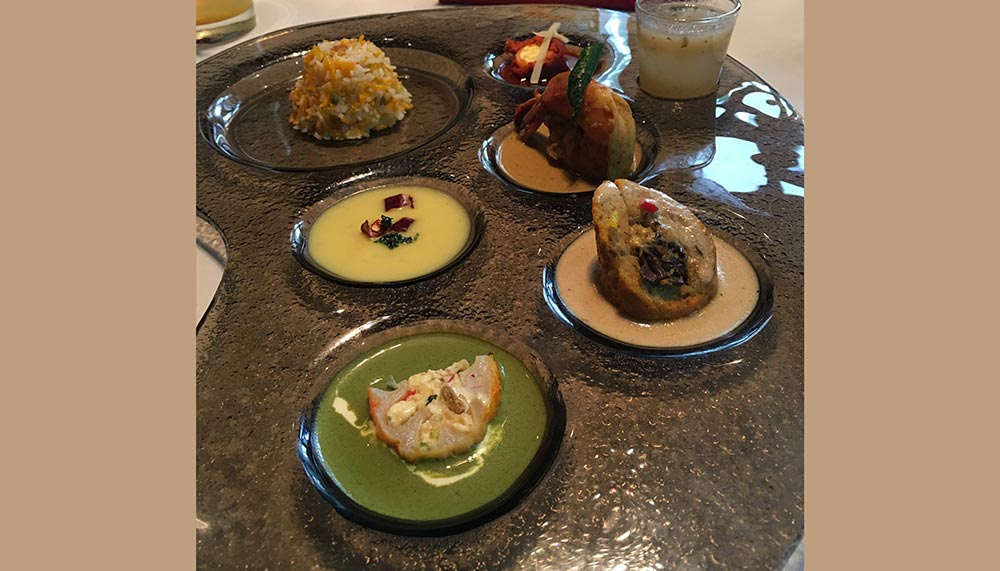 Sweet Notes
I was almost bursting at the seams by then, but how could a celebratory menu not end with sweet treats? Enter the dessert course, an assortment of kulfis, barfis and macarons made in-house. Alongside this: mini portions of the restaurant's 2017 mithai collection. Mithai gift boxes have been a signature of The Song of India for the past decade, and they incorporate both signature flavours as well as limited edition ones.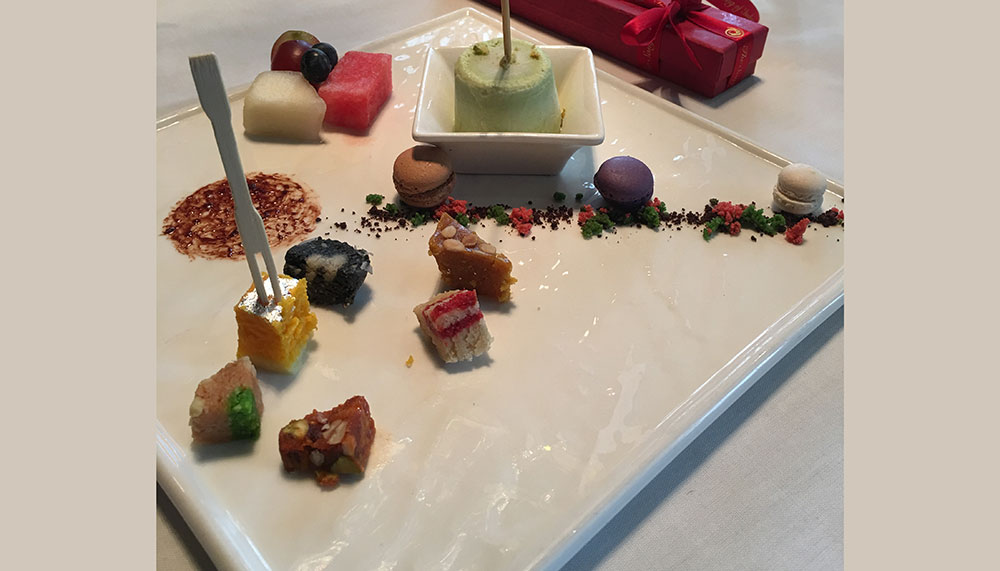 Alphonso Mango Burfi, Rose Gulkhand Roll and Figs and Dry Fruit Burfi comprise the signature flavours. In Alphonso Mango Burfi, Chef Mural combines mango pulp from Ratnagiri (a region known for its superior Alphonso mangoes) with decadent white chocolate and silver gilding.
The Rose Gulkhand Roll will appeal to those who enjoy delicate floral aromas. This is made using rose petal preserve from Lucknow, crafted into rose-hued swirls in cashew rolls. For a bit of crunch, the Figs and Dry Fruit Burfi should sate. It features Iranian figs and Egyptian dates, mixed with a medley of cashews, almonds and pistachios.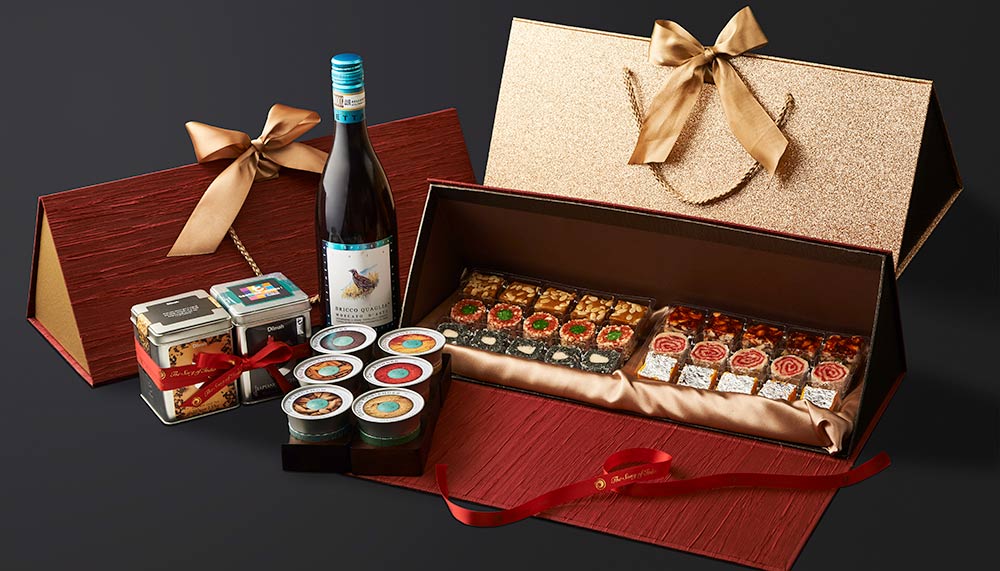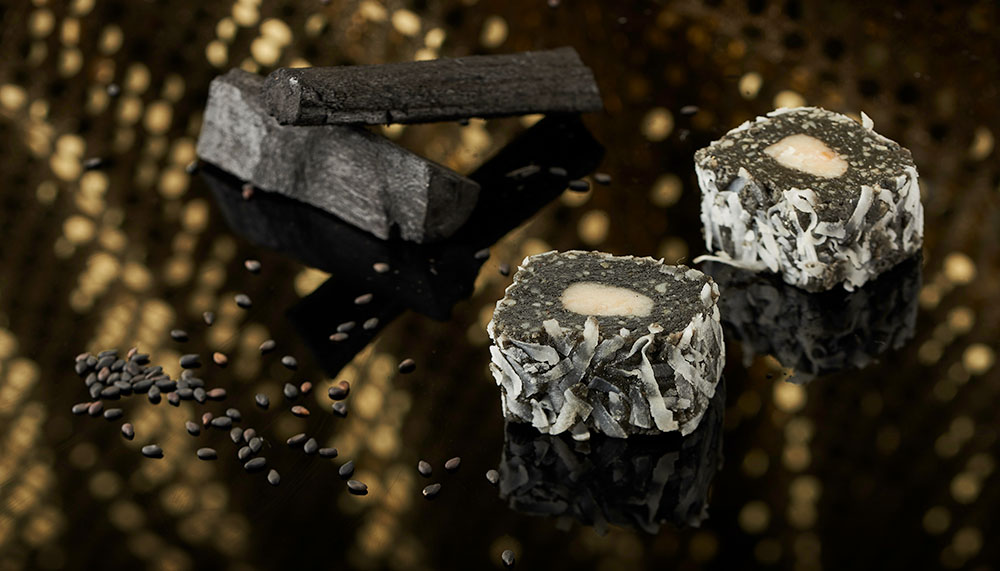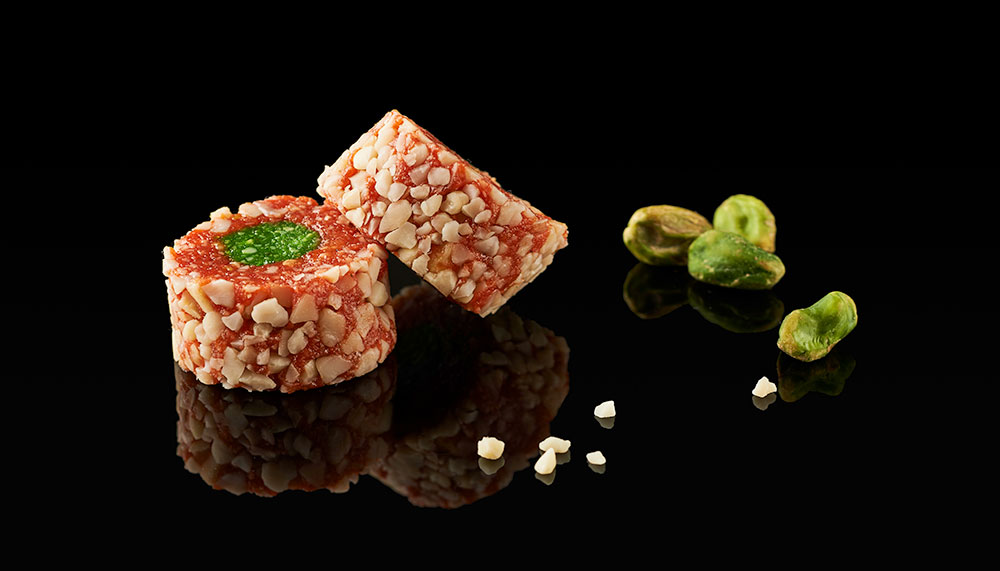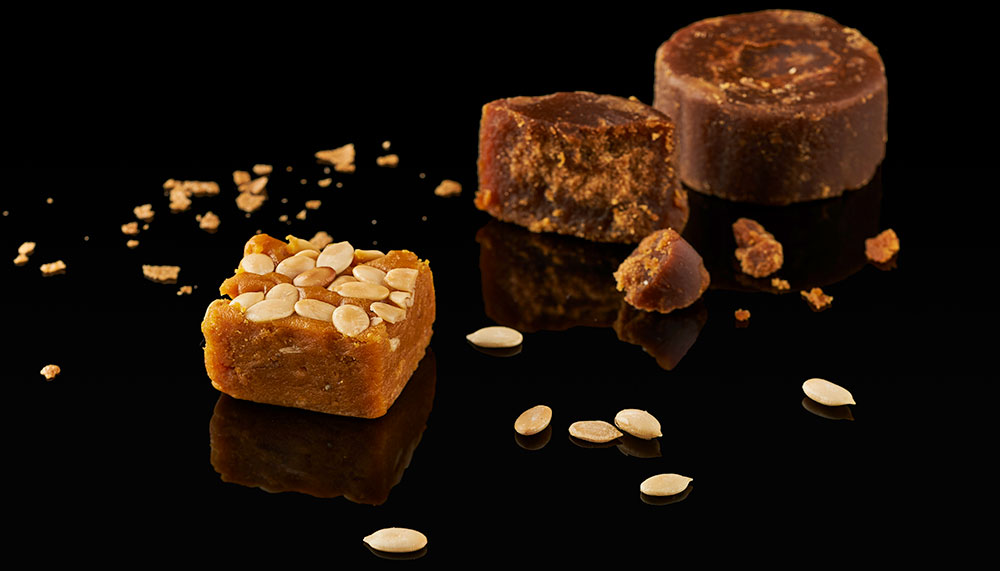 Each year, the team also creates three new limited edition flavours. This year, one of the highlights is Gula Melaka & Feuillantine Sensation, another of Chef Mural's tribute to the local palate. The recipe blends gula melaka, nutty feuillantine and melon seeds infused with saffron, one of the world's most expensive spices. But then, it's Deepavali after all.
This special menu is available from 18th to 22nd October and is priced at $79++. A vegetarian version is also available.
The mithai selections are available in various gift boxes, priced from $45++ (for a variety of three selections of 15 sweets) to $125++ (30 sweets paired with the award-winning La Spinetta Moscato d'Asti).