Legends of the Fall
It's October and Autumn is well and truly upon us. Here in Singapore, we might not experience the seasonal change at the ambient level. But its presence is undeniable in the city's gastronomic hotspots, giving chefs the opportunity to showcase the season's bounty.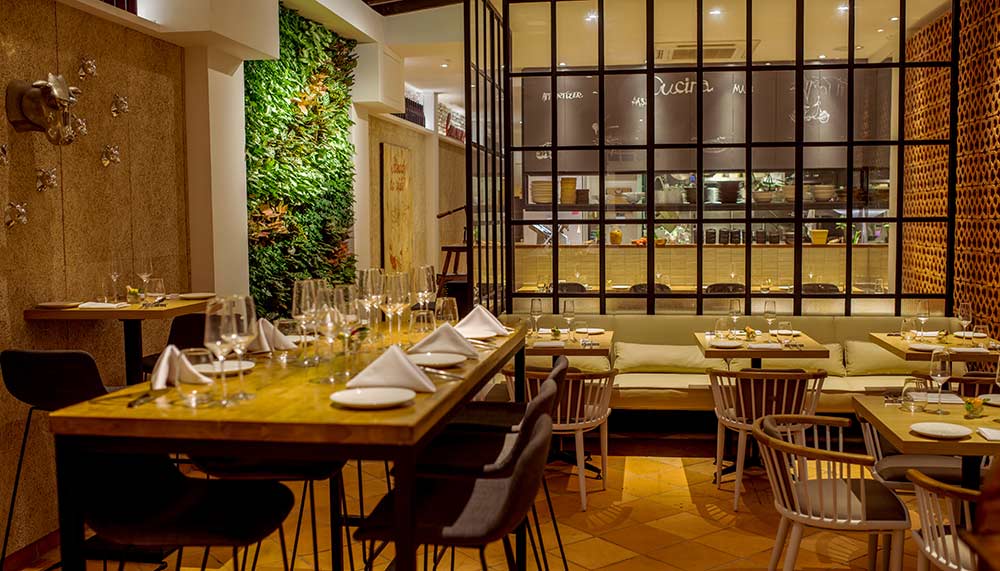 At Terra, chef Seita Nakahara has incorporated this bounty into his signature Omakase menu, to which I was recently privy. The restaurant may have lost its lone Michelin star earlier this year, but by no means have standards dipped. At least in my humble opinion. The quality of food, attention to detail and service are all still top notch. And judging by the full house on the day of my visit – a Tuesday evening – his fans and regulars agree.
My six-course degustation starts off with an amuse bouche of cold pumpkin soup: a light, refreshing opener. It then segues into the Uni Bruschetta, a Terra signature. The uni is a seasonal delight from Hokkaido, and is served atop buttered slices of homemade bread, the butter enhancing the uni's savoury/umami notes.
As if this isn't excellent on its own, Nakahara further tantalises the tastebuds with a tinge of homemade yuzu. Preserved for a year with Okinawan sea salt, the yuzu adds a citrusy dimension to the cocktail of flavours on my palate. For contrast, there is also a bruschetta with caviar and Kyushu organic egg, another equally rich and satisfying morsel. These I wash down with a 2012 Chardonnay from Friuli-Venezia Giulia in northeast Italy. Dry, with a crisp minerality and rounded finish, it's the perfect foil to the full-flavoured bruschettas.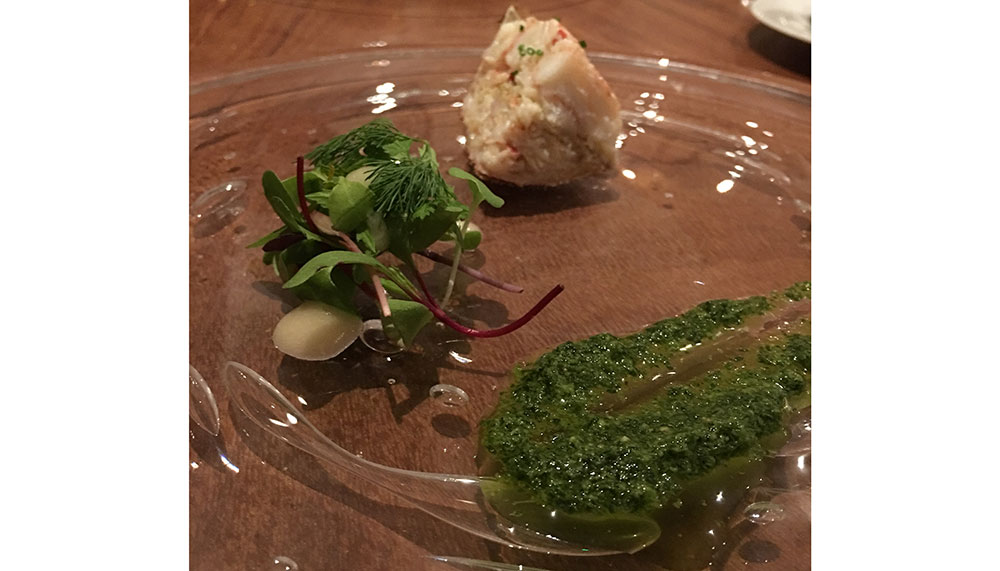 Next is the Hairy Crab Salad with Salsa Verde. Again, Hokkaido produce (this time hairy crab) is the star of the show. The sweetness and delicacy of the crabmeat is enhanced by the freshness of the mint and parsley dressing. After the full-bodied savouriness of the first course, the lightness of this dish throws me off a little. But I also take it as a palate cleanser of sorts.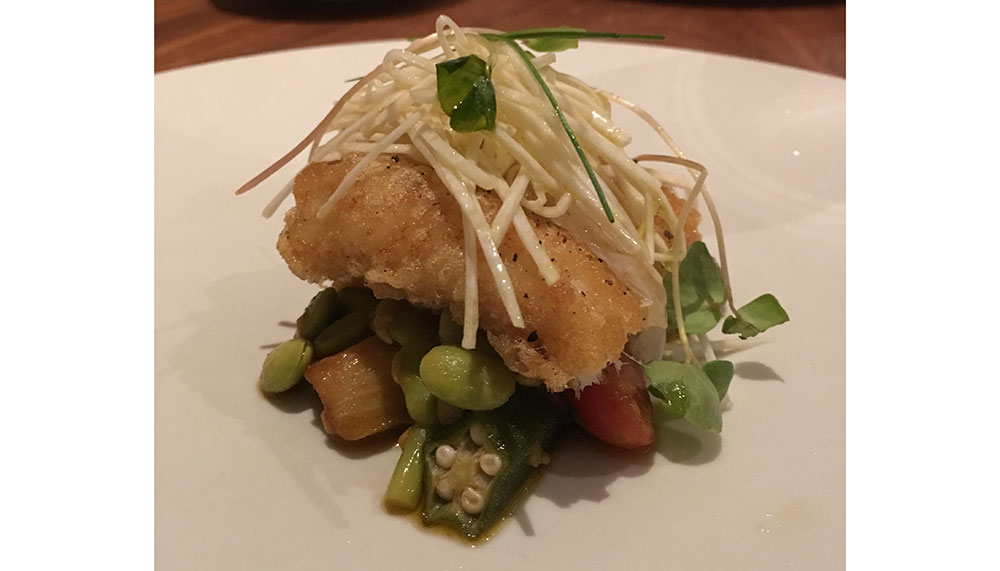 In the third course, Nakahara presents the Autumn Ma-Anago fritto with celeriac salad and Chardonnay vinegar. Here, the eel (from Nagasaki prefecture) is deep-fried in a batter made from semolina flour and served on a bed of greens. It reminds me of the Cantonese classic, sweet-and-sour fish (a personal favourite), except it's more refined. Naturally, I take an instant liking to it, almost wishing it were served with Koshihikari rice (sacrilegious, I know).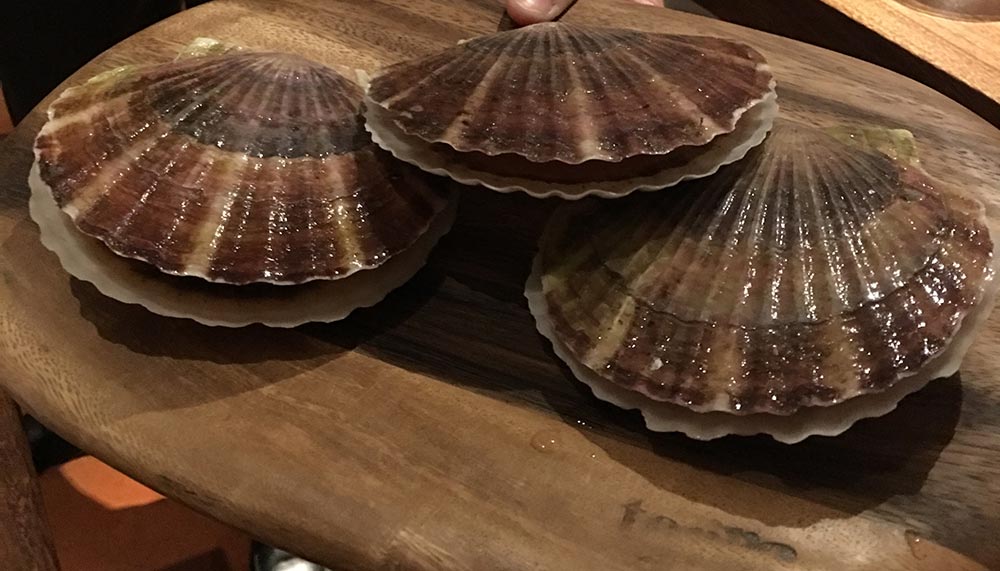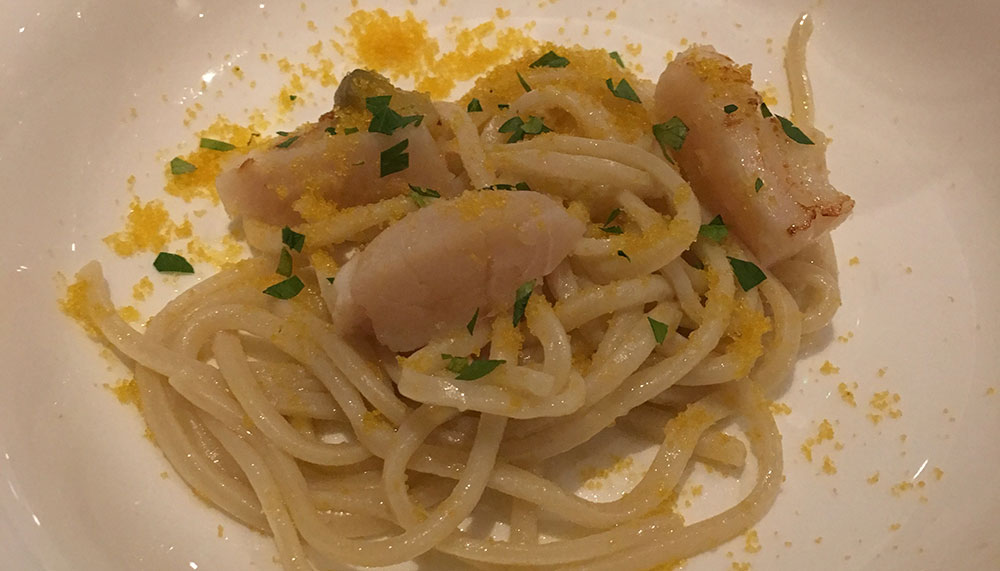 Following on is the Homemade Chitarra pasta with Scallop. The scallops hail from – surprise, surprise – Hokkaido, and are pan-seared. Personally, I prefer my Hokkaido hotates raw, but I can see where Nakahara is coming from. He has pan-seared them to match the texture and consistency of the Chitarra pasta, which is served al dente and is named after the kitchen implement used to create the pasta ribbons.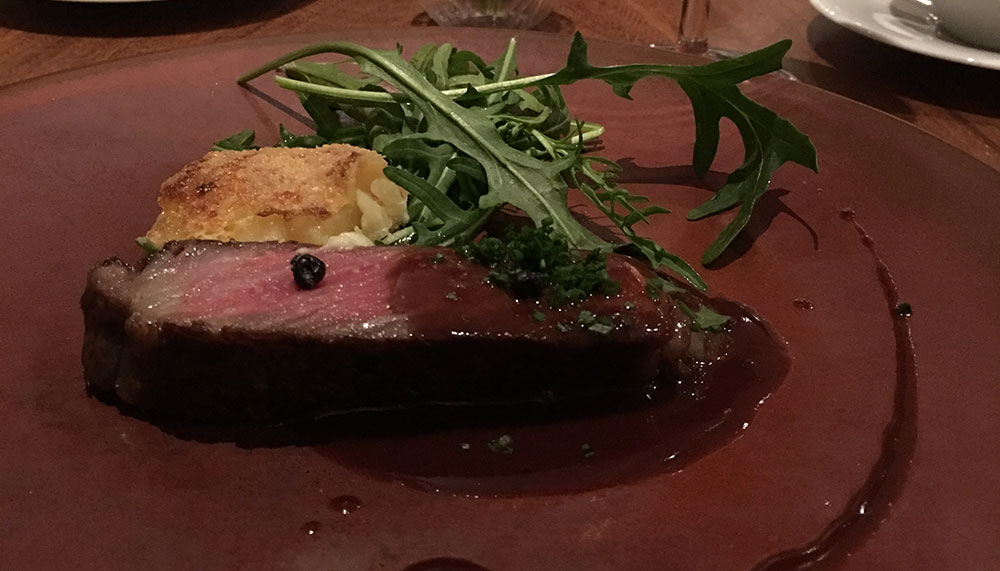 Then comes the Wagyu with Shiitake mushroom, featuring a slab of A4 wagyu from Tochigi prefecture alongside shiitake from Chiba. The wagyu demonstrates a perfect balance of muscle and marbling, a characteristic particular to Tochigi. Nakahara drizzles this divine bovine in a light, piquant red wine reduction. I pair this with a 2012 Tuscan red redolent of dark cherries, smoke and liquorice.
My meal ends on a sweet note with a Peach Compote, which showcases a poached peach from Wakayama prefecture (in season now), plus a mango granita. I leave, satiated and yearning for a repeat visit.
Curious about how chefs in Tokyo are interpreting Autumn? Our Japanese correspondent Kyoko Nakayama has the lowdown here.
Terra
54 Tras Street
Singapore 078993
Tel: +65 6221 5159