With a fusion of innovative features, including Devialet Adaptive Noise Cancellation and AWR (Active Wind Reduction), the Gemini II sets a new standard for sound quality, ergonomic design, and user experience
You're familiar with Devialet Gemini, with its sweet suite of audio technology offerings. And because music enjoyment is now as competitive an industry as any, we're going to sum up some enhancements that have been made to this next-generation earbuds and the deep, immersive listening experience they deliver.
Adaptive Noise Cancellation
Devialet Gemini II introduces the brand's own Adaptive Noise Cancellation that dynamically adapts to the contours of your ear. This ensures exceptional noise cancellation in various environments while minimising audio artifacts and white noise. Free from the distractions of the outside world, a long commute is now painless thanks to improved battery life too.
AWR Technology
The wind, amirite? The solution? AWR (Active Wind Reduction). When each earbud incorporates anti-wind materials and a protective cavity to shield the microphones from gusts, you get crystal-clear audio during phone calls in more than breezy conditions. Devialet's smart algorithms further enhance noise cancellation and transparency according to your surroundings, combating all interference especially during outdoor activities.
Sound quality and connectivity
Devialet Gemini II boasts a custom 10mm titanium-coated driver and Qualcomm aptX codec, delivering an even richer acoustic experience. Matched with Bluetooth 5.2 and multipoint connection support for up to two devices simultaneously, transitions between devices are seamless. Touch controls are customisable through the app.
Opéra de Paris Edition
For those who appreciate luxury, Devialet offers the Gemini II in an Opéra de Paris edition, celebrating the company's partnership with the iconic French institution. These earbuds feature 24-carat gold plating, inspired by the opulent interiors of Paris' Opéra Garnier, bringing a touch of opulence to your listening experience.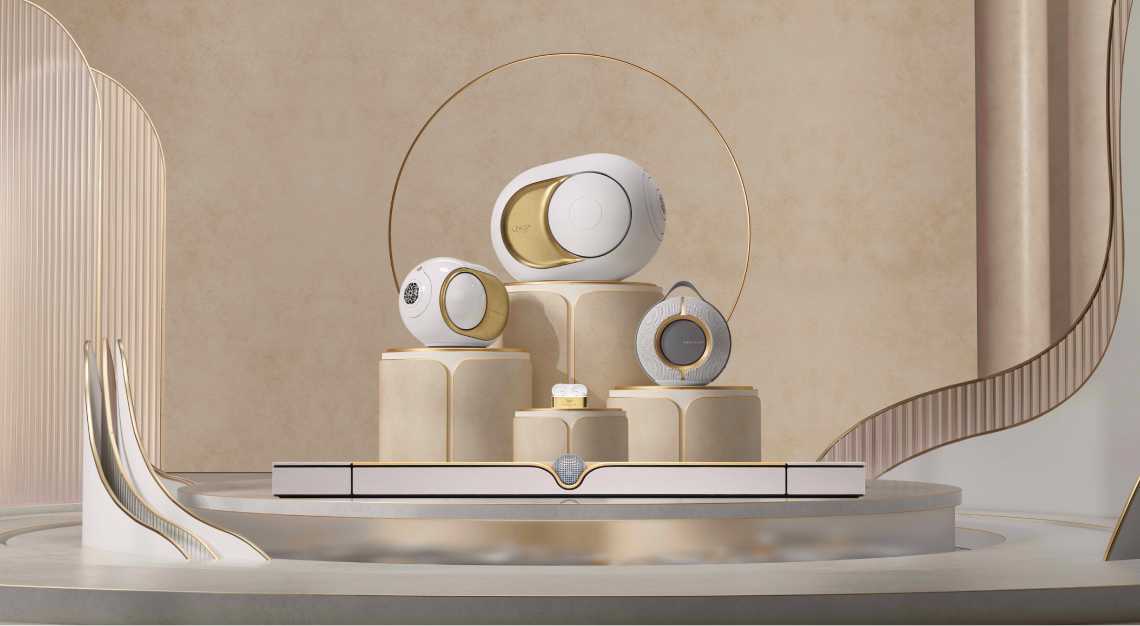 "We have condensed 15 years of expertise in acoustic research and development into Devialet Gemini II to deliver an even bigger sound experience in our smallest package yet," says Devialet CEO Franck Lebouchard. "Driven by our vision to continually break boundaries in audio design, Devialet Gemini II's new design offers a universal luxury listening experience thanks to improved ergonomy that lets listeners experience industry-leading proprietary technologies without feeling the earbuds in place. On-the-go audio has never felt better."