Who would have thought that the perfect pairing for a good whisky would be a graphic novel?
Every serious whisky collector knows the thrill of chasing down a rare expression. Now, leading alcohol distributor Diageo has made the hunt easier with the latest version of its annual Special Releases Collection, Elusive Expressions.
As the name indicates, it's a collection of eight of Diageo's rarest bottles, every single one handpicked by Master Blender Dr Craig Wilson from the company's portfolio of more than 30 distilleries worldwide and over 10 million casks. Highlights include the Talisker 11 Year Old with maritime malt smoky notes, a rare expression of Cardhu finished in Jamaican rum casks for a touch of tropical sweetness, and the Cameronbridge 26 Year Old, which has been unveiled for the first time ever. The eight bottles offer an interesting variety of notes and finishes, yet share common threads of being smoky and cask-strength.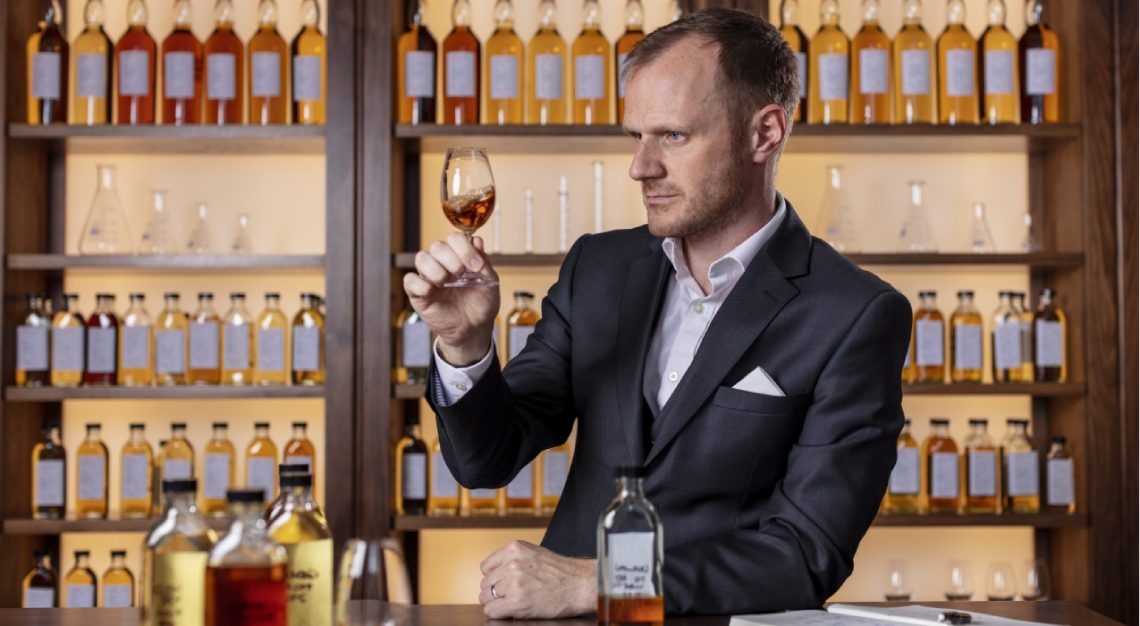 Elusive Expressions is a follow-up on last year's Legends Untold Collection, which was the first to use an augmented-reality experience and illustrations by digital illustrator Ken Taylor to tell the stories of the distilleries featured in the lineup.
Taylor returns again this year. Partnering with fellow artist Kevin Tong, the duo has created Elusive Expressions Cocktails and Serves, a graphic novel and recipe book in one. It portrays the people at helm behind the brands as heroic protagonists in a mystical land inhabited by imaginary creatures, exploring the legends behind the Mortlach, Lagavulin, and Talisker distilleries, to name a few. Woven between the pages of fiction are recipes for whisky-based cocktails.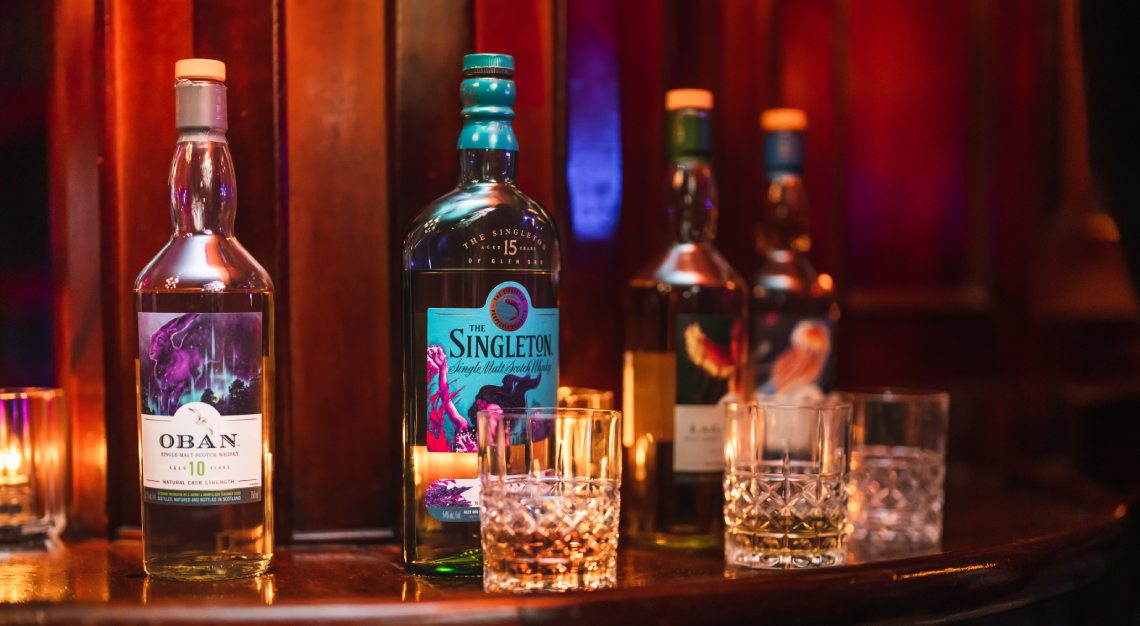 Elusive Expressions comprises Mortlach, Talisker 11 Year Old, Lagavulin 12 Year Old, The Singleton of Glen Ord 15 Year Old, Cardhu 16 Year Old, Oban 10 Year Old, Cameronbridge 26 Year Old, and Clynelish 12 Year Old. Available exclusively at iShopChangi and Cellarbration.