If it has a high enough percentage of alcohol to be considered a liquor, you'd likely find it here
It may mention only whisky in its name, but the 11th edition of Whisky Live promises to be about much more than just Scotland's signature drink.
Back after a two-year hiatus, this year's edition will spoil visitors with three separate areas, each dedicated to a different liquor: the Whisky Hall, Rum Gallery, and Spirits Avenue. Rum lovers will see a large selection of their favourite liquor displayed in a 200 sqm space, but that's not to say that the star of the show has been overshadowed – the Whisky Hall spans an even more impressive 537 sqm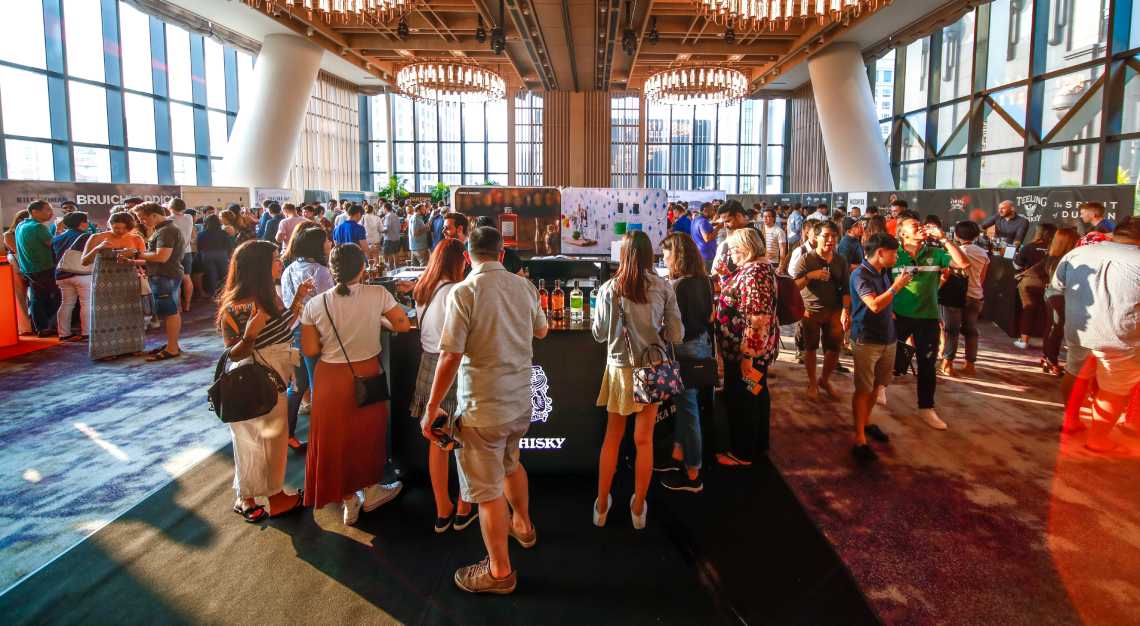 Touted to be the largest Whisky Live edition yet, the two-day event is expecting to see more than 2,500 attendees and more exhibitors than in 2019, which counted over 60 brands. The show has gained the attention of industry guests in recent years, and has progressively seen more attendance from representatives of bars, restaurants, and hotels looking to discover new additions for their establishments.
Despite this, Whisky Live remains primarily a consumer-centric event, with activities designed to cater to everyone, whether you fancy yourself a connoisseur or are just a newbie starting out.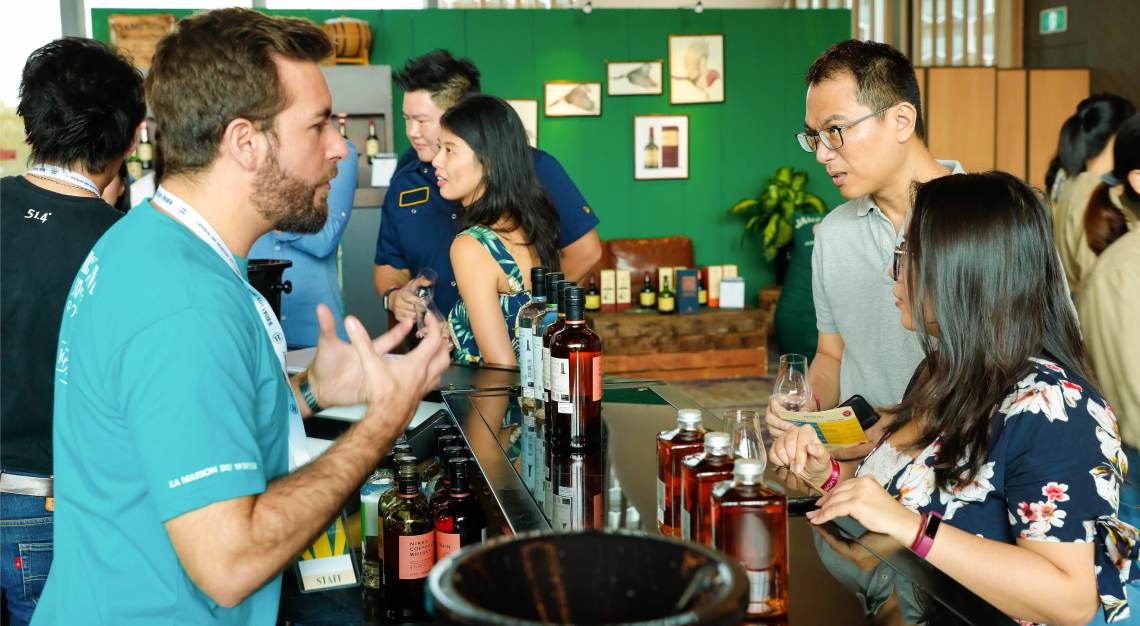 Open to every attendee are a dozen free masterclasses, held in collaboration with the event's brand partners. Like something you've tasted? Buy a bottle of it on the spot and directly from the brand at La Boutique, Whisky Live's online shopping platform. For refreshments after a long day exploring the various booths, head to one of the three outdoor bars for a couple of cocktails, served with Singapore's skyline as a scenic backdrop. For the more discerning ones, there's the VIP area, comprising two rooms with a private bar each, where one may taste rare and limited edition spirits.
Whisky Live will be held on 19 and 20 November 2022. Tickets start from S$70 and will be available from 1 September 2022.