With Michelin-star restaurants like SK Mat & Människor and Natur in Gothenburg, you'll find yourself filled with delight
Editor's note: See other Escape Plan stories here.
The restaurant in the Dorsia Hotel, in central Gothenburg, takes its cues from Belle Epoque-era Paris—all plush, colourful upholstered furniture, floral-patterned curtains, flocked-velvet wallpaper, and shimmering chandeliers. The signature dish is an appetiser, a single raw scallop with cucumbers pickled in strawberry vinegar for colour and zing, fresh wasabi for heat, and cherry blossom-infused cream for a floral accent, as if to harmonise with the decor. It was created by head chef Oskar Samuelsson, who arrived in Gothenburg in 2021 via Copenhagen, where he cooked at Kadeau, the two-Michelin-starred eatery known for 18-course tasting menus. Before that he was at Fäviken, from Nordic-cuisine pioneer Magnus Nilsson, whom Samuelsson credits for teaching him the value of spotlighting a single ingredient in a dish and how to scour the region's seas, forests, and farms for those essential components.
Dorsia's restaurant is just one example of why Gothenburg, Sweden's second-largest city, has become a culinary destination in its own right. While Oslo, Copenhagen, Stockholm, and Reykjavík get the attention, exciting dining scenes are flourishing in other areas around Scandinavia—including Bergen, Norway, and Aarhus, Denmark—as chefs opt for quieter, less competitive locales in which to practice their craft, all with the same access to the whimsical natural bounty that helped launch Scandinavian cuisine to global fame. Travelers who venture beyond the ritzy capitals are rewarded with unforgettable meals from cooks who prize creativity and the famously rigorous localness of the New Nordic Kitchen, the culinary philosophy founded in part by Noma's René Redzepi. The best part? No monthslong wait for a table.
The nine-year-old Michelin-starred SK Mat & Människor is the minimalist yin to Dorsia's ornate yang. The focal point of the austere yet somehow still cozy space (Scandinavian designers' signature sleight-of-hand) is the open kitchen. Head chef Henric Herbertsson directs the team of up to five young cooks in its nightly choreography, employing simple techniques to formulate fascinating tastes. Take the blackened scallop enhanced by chives, ginger, and grilled cream—the last ingredient a feat accomplished by adding coal to a vessel of cream as it cooks. But they're never too busy to slip away from the stove in order to present you with your meal and a detailed explanation of what you're about to eat.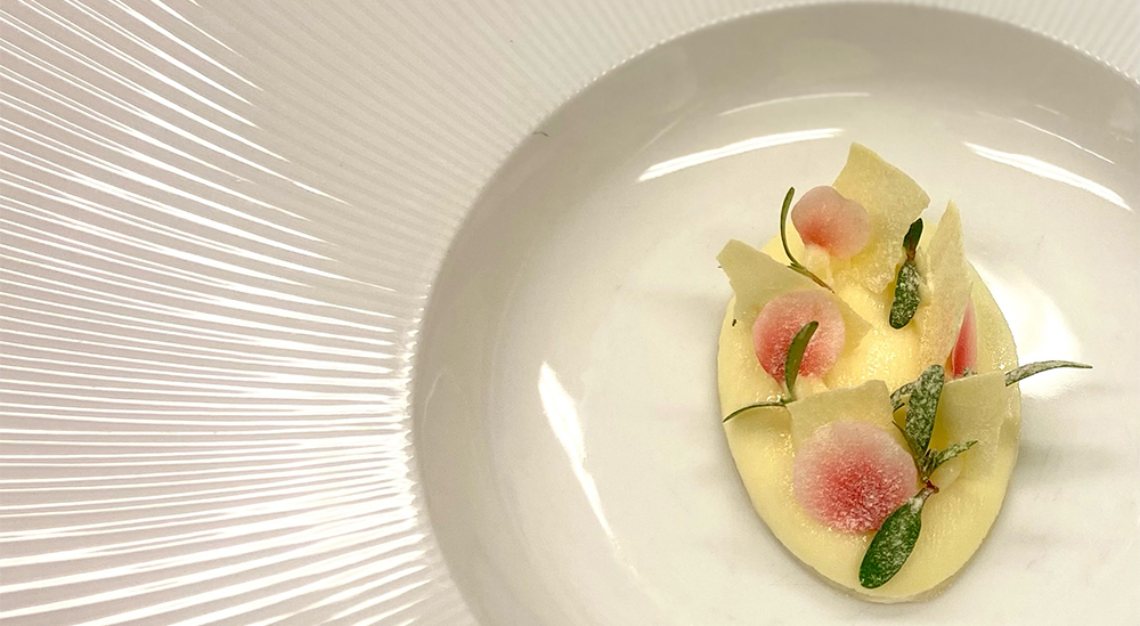 At Natur, the wine bottles that line shelves around the compact dining room quickly establish the casual
but upscale mood. That same subtle juxtaposition defines the dishes, each a mosaic of flavours and textures. Whether it's the crispy fennel and lemon jelly with smoked lobster or the jalapeño mayo, roasted tomatoes, and wafer-thin buckwheat crisp—the supporting cast of a dramatic beef tartare—every composition contains an unlikely element or two that invariably ties the dish together.
"Seamless" is the best term to describe the experience at Koka, the Michelin-starred restaurant where the food, design, cutlery, and table settings harmonize to communicate the type of elegant precision that comes only from immaculate preparation. But don't mistake it for fussy—playfulness is the rule here.
"We like using ingredients that everyone knows, then blending in some flavour that's exciting and unexpected, like jam seasoned with dried dulse seaweed that tastes like licorice," says head chef Joakim Andersson, who comes from a family of fishermen and captures the intrigue of seaweed in a goat-curd ice cream with crispy beets and that anise-flavoured jam.
The groundwork for Gothenburg's culinary greatness was laid even before Redzepi and company signed the New Nordic Food Manifesto in 2004. The French-accented, white-tablecloth restaurant 28+ earned its first Michelin star in 1991 and has maintained it every year since. In tribute to its origins as a wine and cheese café, it boasts one of Sweden's most impressive wine lists. A stocked cheese fridge is on display in the rustic French-bistro-style dining room, while Gallic staples including foie gras, sturgeon caviar, and home-baked baguettes are sprinkled throughout the five- and eight-course tasting menus, joining modern compositions such as langoustine tail with sea-buckthorn gel, pumpkin, and foamy langoustine sauce. In Gothenburg, as in Copenhagen, Oslo, and other Scandi-cuisine destinations, no matter how far ahead the city's innovative chefs cast their gazes, the region's heritage always remains close at hand.
This story was first published on Robb Report USA