Always energetic and dynamic, Hong Kong is an ever-changing city that remains a favourite for food, art and nature. Plus, it's a mere four-hour flight from Singapore, making it perfect for long-weekend travels. Here's where you should head to, particularly if you've already been there numerous times
Hong Kong sure knows how to keep itself busy. With new developments in the arts and the recent Hong Kong-Macau-Zhuhai bridge, it's a city that's constantly evolving and it just gets better. But deep inside, it remains a place that we all once came to love. Few cities have it all like Hong Kong, especially when it comes to a booming arts scene, ambitious culinary endeavours and lush nature all within reach.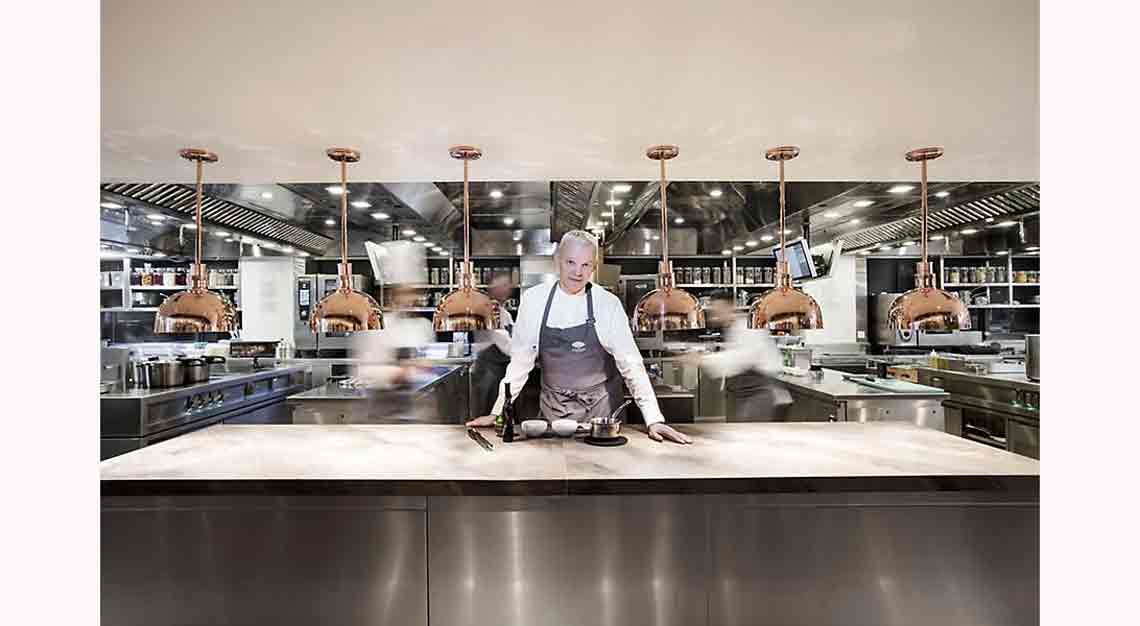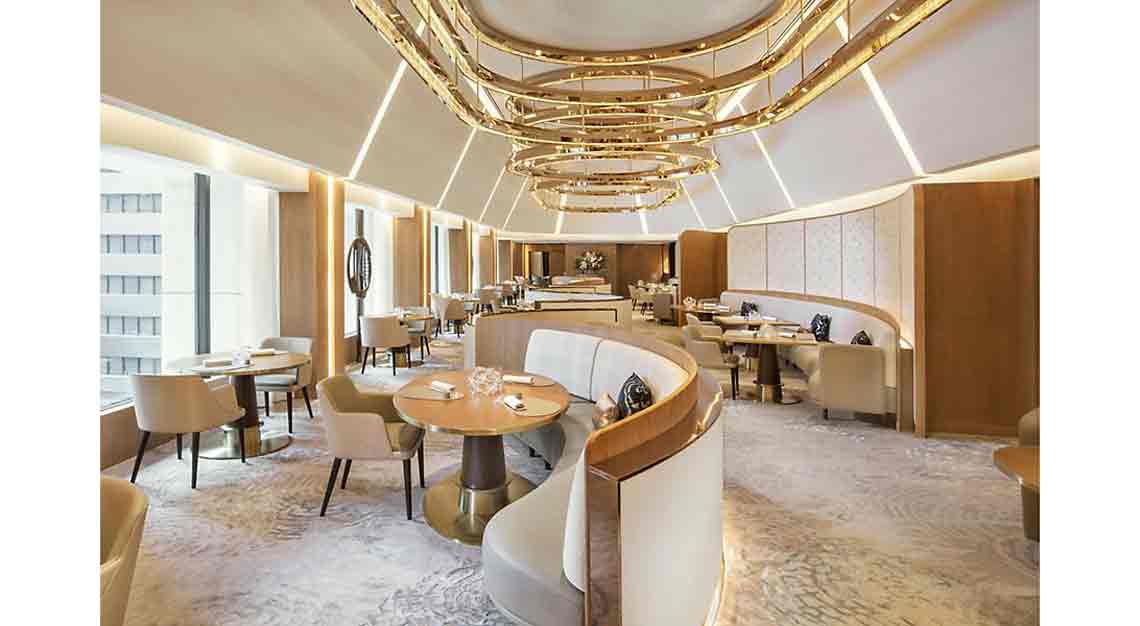 Eat
Amber
After a five-month hiatus, Amber by Richard Ekkebus has finally reopened with a strapping new outfit and a menu of 50 new dishes. The French-trained Dutch chef will continue to take a thoughtful approach to fine dining, doing away with dairy and refined sugar, and instead focusing on the innate flavours of the ingredients. Expect dishes like pulverised dehydrated Okinawan corn, plenty more vegetables and his iconic sea urchin dish, tweaked.
Aulis
British chef Simon Rogan at Aulis in Causeway Bay takes the British produce into hand. His 16-course tasting menu has much to shout about, but it is his Cumbrian beef with celeriac puree and sweet onion that you won't ever forget. Opt to pair with wine or juice and tea, and make sure you reserve ahead of time. There are only 12 seats available, and God knows how booked up it will be.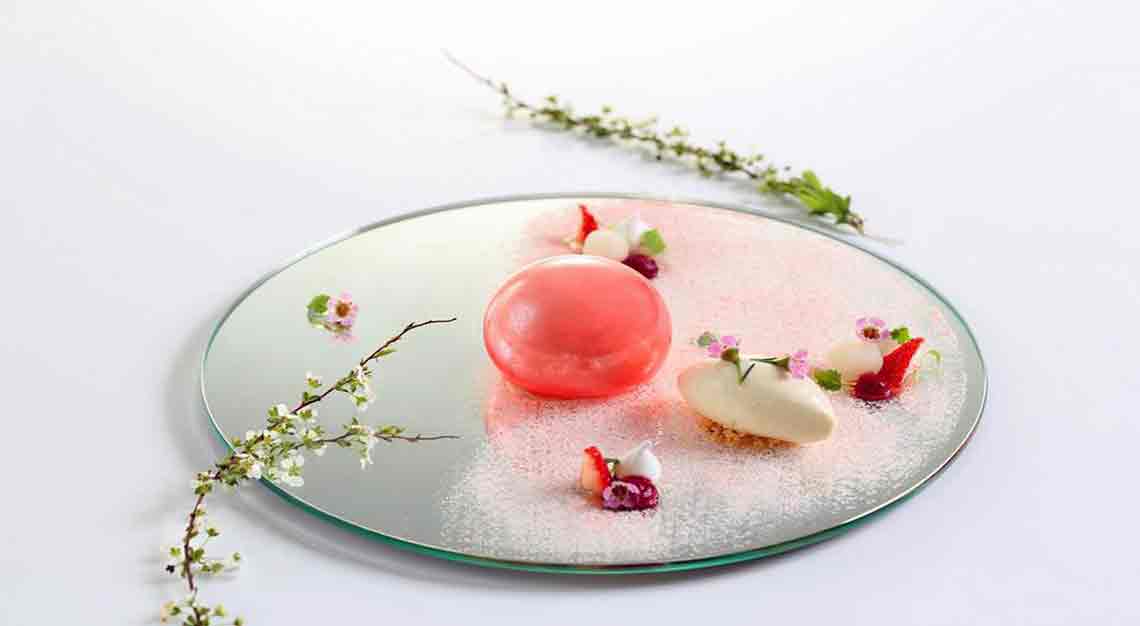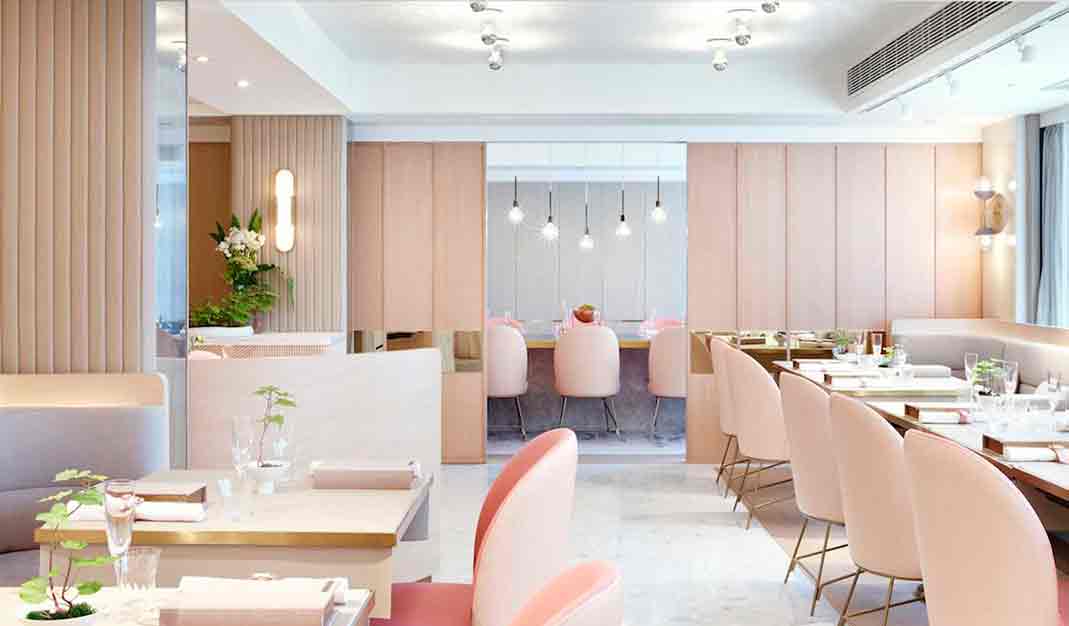 Tate
Tate's avant-garde French and Asian cuisine stems from Vicky Lau, the Michelin-starred chef best known for her 'edible art'. Drawing on a background in graphic design and inspiration from surrealists like René Magritte, she'll take you through an eight-course meal that employs local ingredients like osmanthus and kumquat.
This modern European restaurant by Uwe Opocensky offers relaxed fine dining stamped with his trademark philosophy of using nothing but organic, seasonal fare. Think stunning Norwegian langoustines, asparagus from his mother's garden in Germany and grilled strawberries with Sichuan pepper.
Lung King Heen
Those craving a good crab dish or dim sum should head to Lung King Heen at The Four Seasons. It is the world's first Chinese restaurant to be given three Michelin stars, and has done well keeping those stars since a decade ago.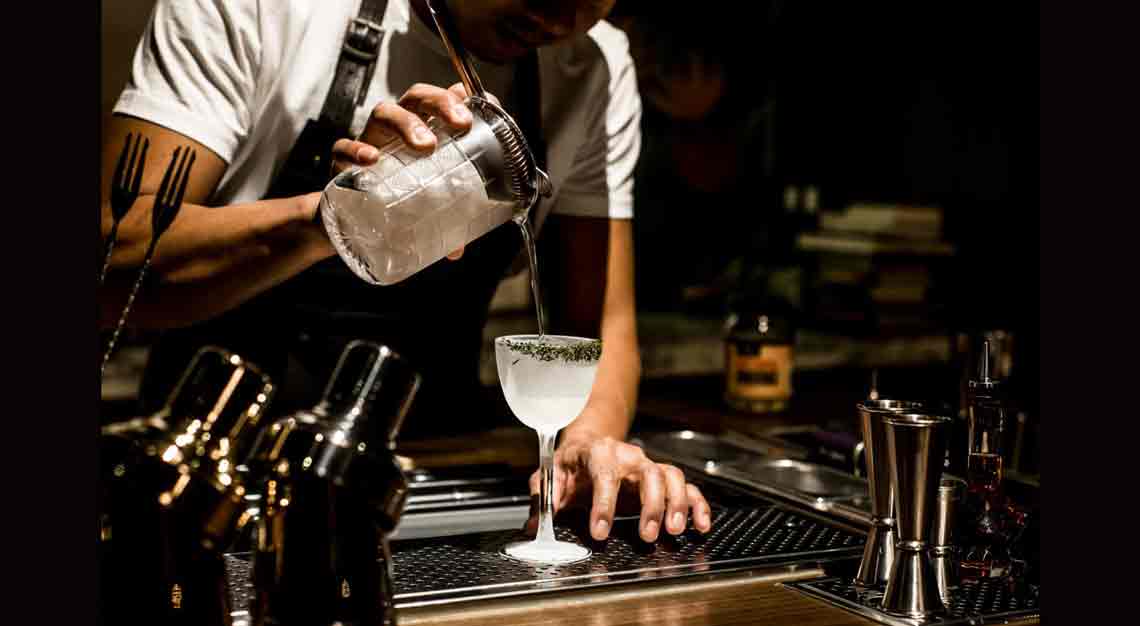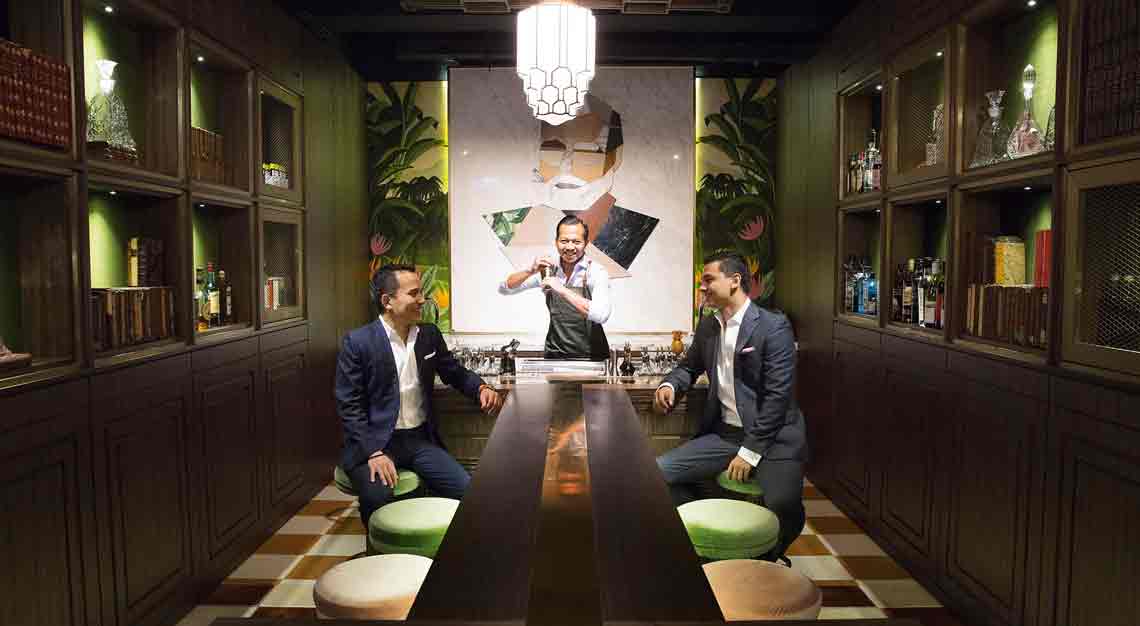 Drink
Wan Chai, Lyndhurst Terrace, Lan Kwai Fong and Soho are all districts renowned for their nightlife, and you're never too far from a party. Two of the hottest spots for drinks include Aqua in Tsim Sha Tsui where excellent libations meet killer views of Hong Kong Island, and The Old Man, a tiny Soho joint that's presently the best bar in Asia. Named after The Old Man and The Sea, the bar has got Ernest Hemingway written all over. We wonder why.
What to see and do
Get cultured
The former Central Police Station, a landmark that dates back to 1864, is now a centre for heritage and arts. Meaning 'big station' in Cantonese, Tai Kwun is a 13,600-sq m space that's filled with good food, outdoor gigs, Sunday film screenings and a whole range of activities. That includes a Murakami exhibition that will run till 1 September 2019.
The Mills, which witnessed the manufacturing heyday of the '60s, is an arts and culture hub that was once home to a cotton mill. Based in Tsuen Wan, the old Nan Fung textile factory has been cleverly turned into a tech-style hub of experiential retail, workshops, exhibitions, screenings and a co-working space. Do also check out Young Master Brewery beers at The Ale Project and Levain Bakery breads at KOKO Coffee Roasters.
Shop
The city is always ready to give your credit card a good workout. The IFC, The Landmark and Lee Gardens has more designer brands than one might need. But if you're looking for something a little unique, such as a bespoke suit, it can be done in 24 hours at Raja Fashions, one of Hong Kong's longest-standing tailors. Simply pick out what you want, return in several hours for a fitting and you'll have the complete look the next morning.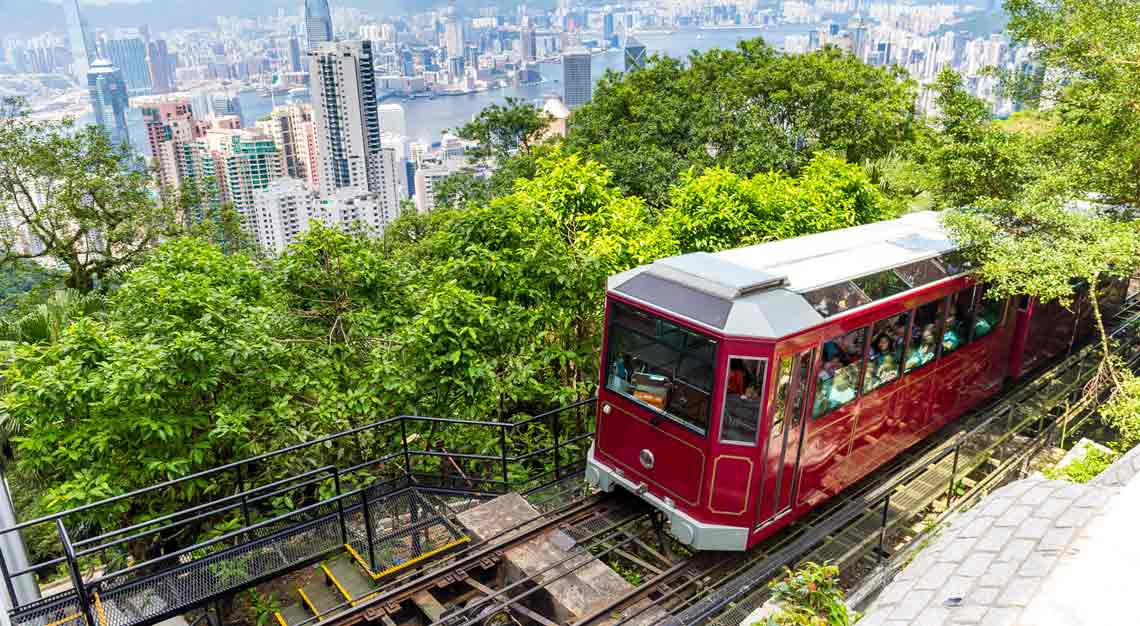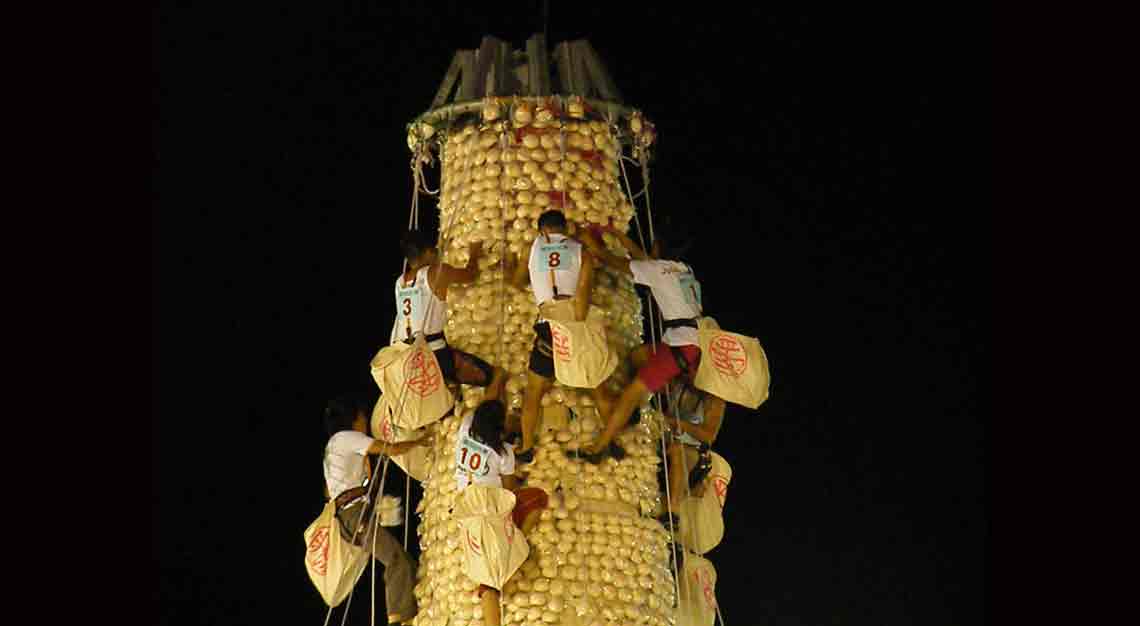 Escape the city rush
The Peak is a constant tourist magnet, but for good reason. Its views of Hong Kong are second to none. Taking a cab up will help you avoid the crowded Peak Tram and allow you to catch spectacular views of the greener, south side of the island. But we recommend hiking up via the Mount High West route if you're up for the challenge. It's a rough 6.2km round trip that involves a lot of stairs.
For something less strenuous, take a short ferry ride to Cheung Chau, a laid-back island of fishermen, windsurfers and a waterfront promenade lined with seafood restaurants. But it's the bizarre Bun Festival that keeps people coming back. Happening this 9 to 13 May 2020, you'll see dragon dances, a colourful parade and people scrambling to grab as many buns off an 18-m tall tower.
Getting around
Traffic in Hong Kong is no joke, and while taxis and Uber are readily available, the quickest way to get around is really by the MTR subway. For a taste of something more iconic, take the tram that operates between Kennedy Town and Shau Kei Wan, or the Star Ferry, which has been a medium of transport between Hong Kong Island and Kowloon since 1888.
Where to stay
The Rosewood
Sitting right on Victoria Harbour, The Rosewood in Tsim Sha Tsui boasts sweeping views of the city. It occupies the 43rd to 65th floors of a tower that is part of the new Victoria Dockside art and design district. Here, you'll find yourself in shopper's paradise. Keep your eyes peeled for Fortnum & Mason, an upmarket departmental store from London that's also Queen Elizabeth II's favourite.
It is home to 322 guest rooms, 91 suites and 18 signature suites, which includes the extraordinary 1,000-sq m Harbour House that comes complete with wraparound harbour views, a private garden, gym and lap pool. We reckon it'll be hard to leave, but if you do, hit up the DarkSide, a sophisticated bar of rare spirits, vintage cigars and live jazz.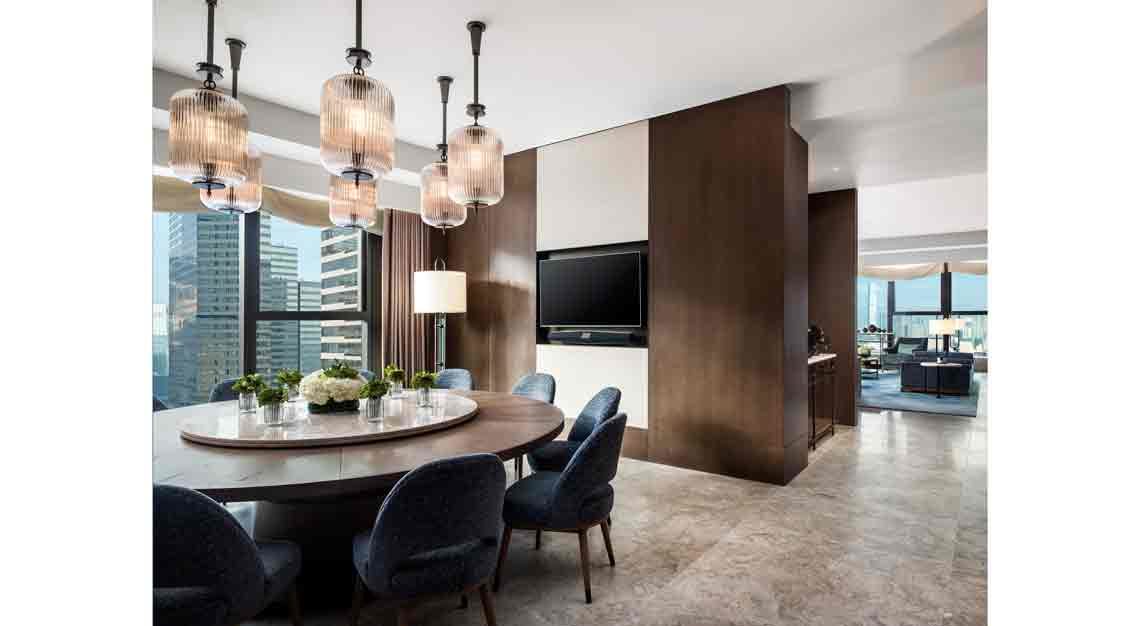 St. Regis
Across the water in Wan Chai, the St. Regis continues their tradition of sabring a bottle of champagne every evening in their swish new property. The massive property (112 rooms and 17 signature suites), designed by André Fu, offers residential-like rooms and doesn't fail to treat its guests well. Ensure you milk their round-the-clock butler service and never leave without ordering the signature Bloody Mary. But just to be sure your stomach's padded for alcohol, book a table at Run for Cantonese or L'Envol for refined French cuisine.
Other choices for the discerning include the The Murray, a luxury business hotel fashioned out of a '60s government building; the ever-classy Mandarin Oriental; and the grande dame of hotels, The Peninsula, known for its legendary fleet of dark green Rolls-Royce Phantoms. Choose to be chauffeured in one or hop aboard a chopper. The hotel also offers 20-minute tours across the city.