Road Rage
There is a famous quote by Steve McQueen: "Racing is life. Anything before or after is just waiting." For Roger Dubuis, the wait is finally over – its newly minted partnership with supercar maker Lamborghini makes sure of that.
Since 2015, Roger Dubuis has made several moves on the motorsports world including collaborations with leading tyre maker Pirelli. Working with Lamborghini, however, intensifies its presence in the auto-racing arena as Roger Dubuis dedicates timepieces to a specific Lamborghini model.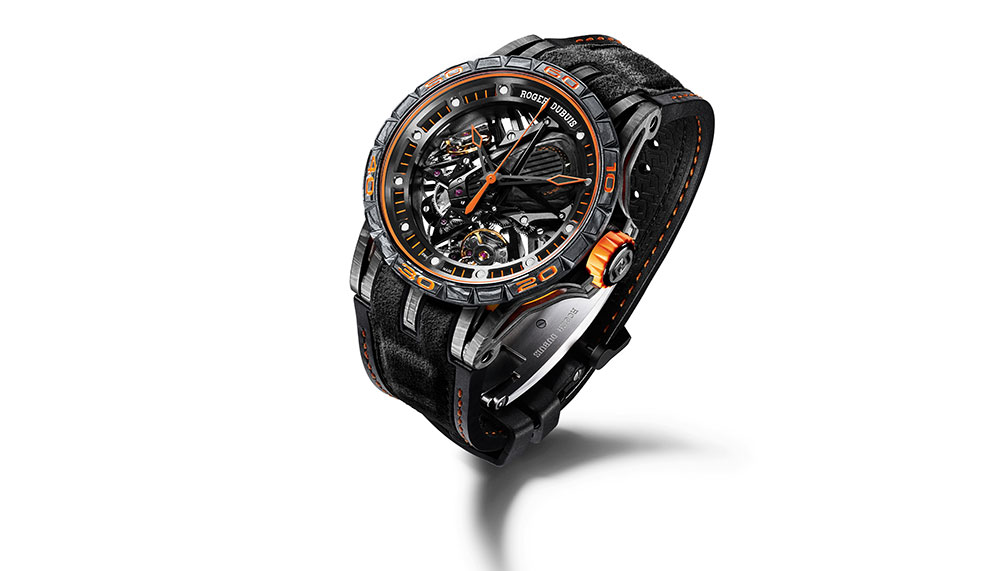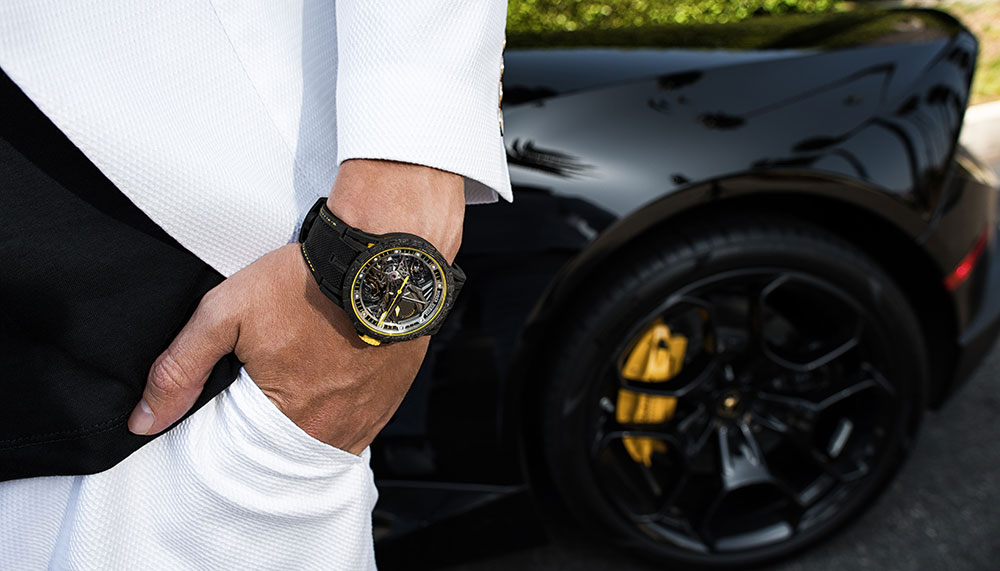 Kicking off the partnership is a watch called Excalibur Aventador S, which is powered by a calibre exclusive to this watch. The RD103SQ Duotour has twin inclined balance wheels set at 90 degrees to each other. Indeed, all special-edition Roger Dubuis models for Lamborghini will have exclusive calibres.
Says Jean-Marc Pontroue, CEO of Roger Dubuis, "We did not want to label 'Lamborghini' on all our products, which is what other brands are doing. Most of them use existing products featuring a partner's logo. We don't do that."
By dedicating a specific movement to a specific car, Pontroue adds, the watch automatically becomes unique. This year, it's the Duotour for the Aventador S and for next year, it will be another movement for the Huracan.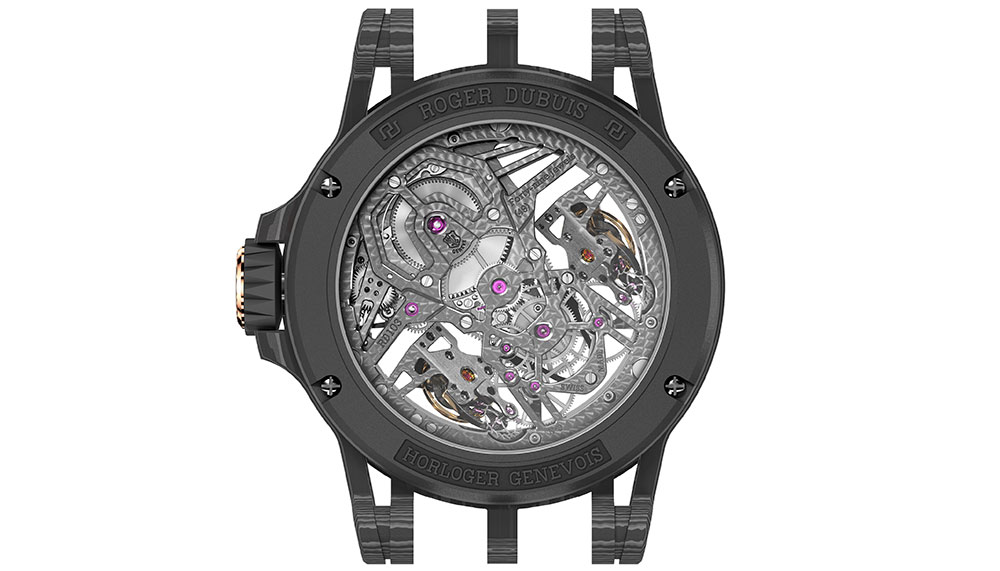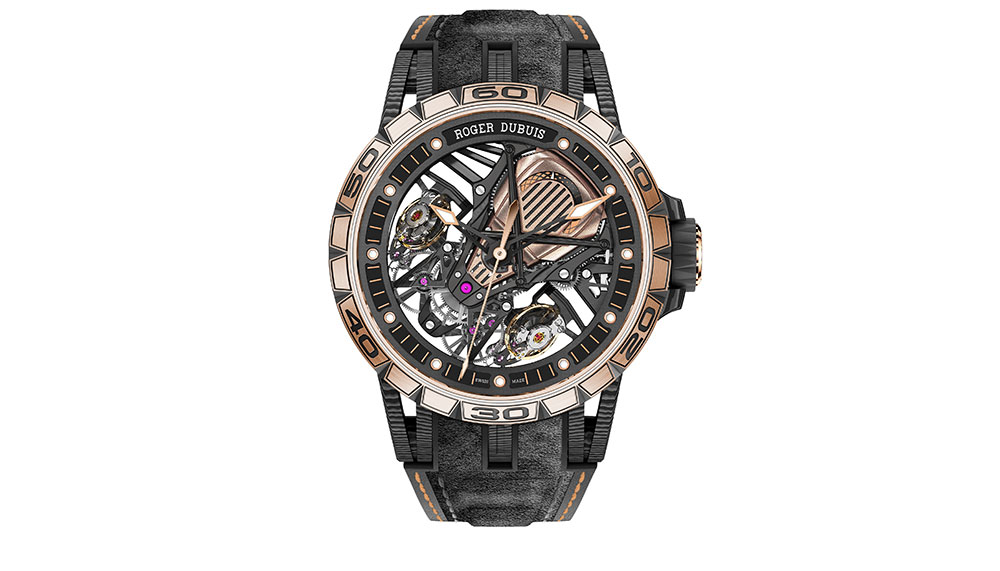 Roger Dubuis is not the first watch brand to team up with Lamborghini; the Italian supercar manufacture had partnered with another Swiss watch brand for several years. But as that brand increasingly turned the focus away from avant-garde engineering to move closer to classical watchmaking, Lamborghini knew that the partnership had run its course.
"A partnership makes sense if you don't have to explain it," Pontroue shares. "If you have to write two pages on why you enter a partnership, then forget it. It's like marriage. If you have to explain why you're together with someone, it means you're not in love."
Looking at the Roger Dubuis timepieces before and after the Lamborghini partnership, it's clear that something powerful had been injected into the brand even though its DNA remains intact. At a VIP event in Beijing, where Roger Dubuis premiered the Excalibur Aventador S, Pontroue states that the goal is to stress the importance of R&D, the impact of avant-garde design and the uniqueness of specific mechanisms.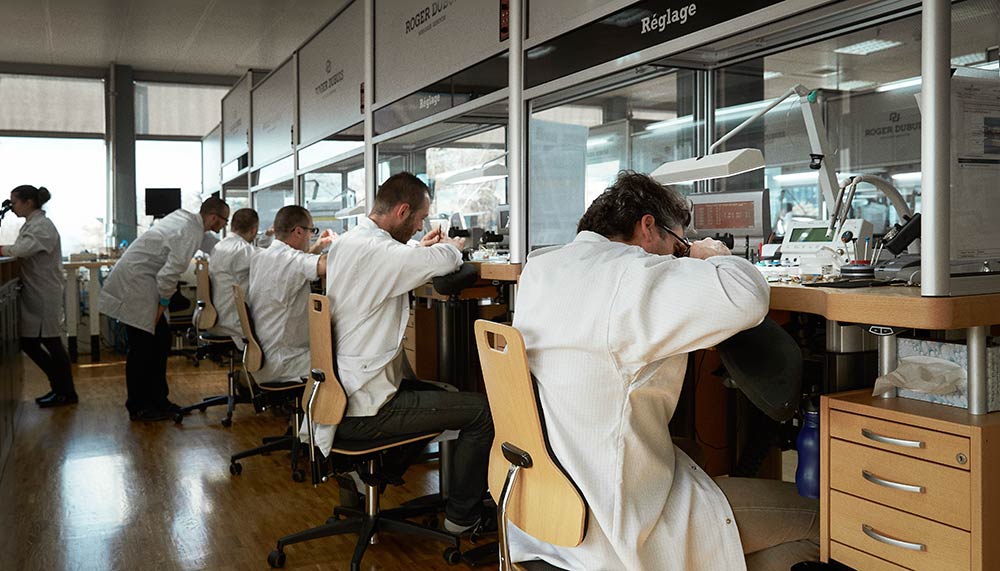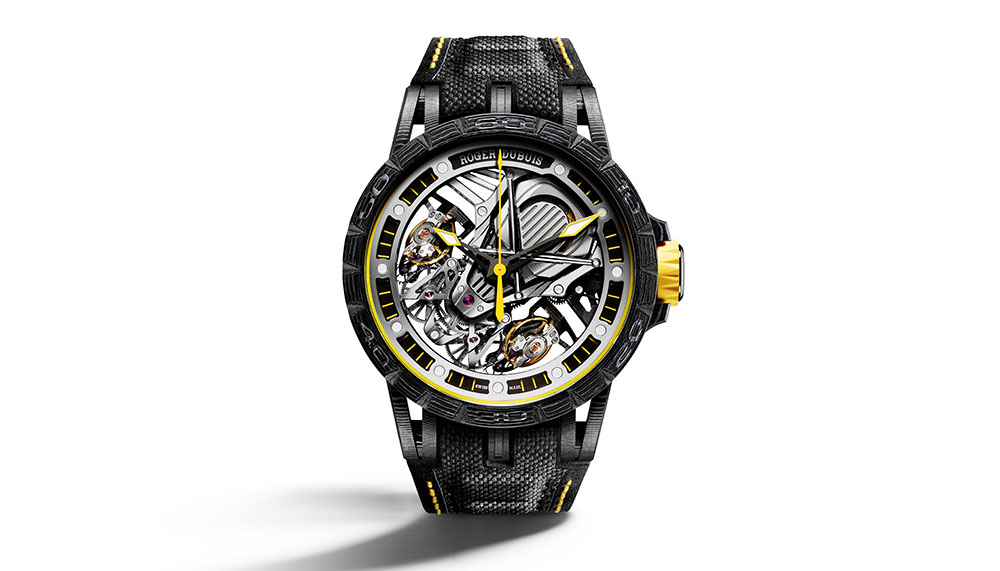 "These are three values we share with Lamborghini. All these values will be embraced by all the models in our brand," he asserts.
Pontroue's progressive approach to brand management can be seen not only in the Lamborghini collection, but in everything done by Roger Dubuis. Eschewing vanilla locations like hotel ballrooms for its events, the manufacture took 300 VIPs and celebrities to an underground car park in Beijing for an evening like no other.
"Whether we develop an event or a product, the brief is always to create something that doesn't exist in the industry. As for the price, we don't care. Like Lamborghini, we're not in an environment where we are competing at a specific price point," Pontroue elaborates.
At the fourth basement of the glamorous Shin Kong Place Mall, guests revelled in the spectacular works of Roger Dubuis and Lamborghini, taking the time to discover the raging mechanics that unite these avant-garde manufactures.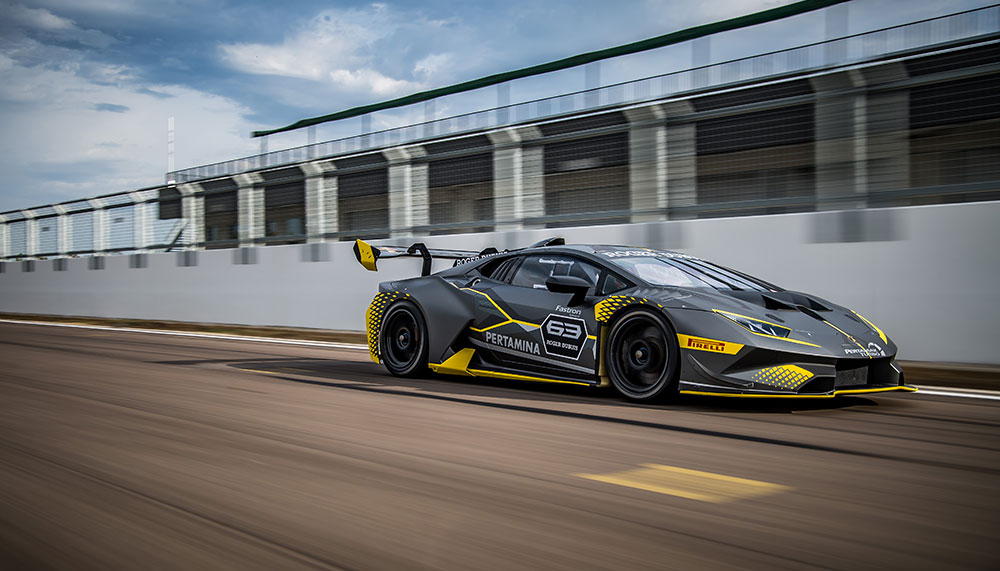 The high-octane experience took a thrilling turn at the Goldenport Park Circuit, where guests test-drove the 12-cylinder Aventador S and drifting drivers from the FFF Racing Team took everyone for a spin around the circuit, as the car (a modified racing unit) screeched and skidded every which way, throwing up dust like its life depended on it. Following that, a professional driver showed off some technical moves in GT racing.
I drove only two rounds of the circuit. Like the production brief that pœrecedes the development of all Roger Dubuis timepieces, it was short, but spectacular.