Two of the biggest names in independent watchmaking have come together to produce not one, but two watches. Want to know more about the collaboration? MB&F founder, Max Büsser, and H. Moser & Cie CEO, Edouard Meylan, will join us in a deep dive on our next Happy Hour With Robb this 9 June, 9.30pm. Sign up here
The independent watchmaking space is a cosy one, and indeed MB&F and H. Moser & Cie have a working relationship that stretches back more than 10 years – since, in fact, Moser's sister company Precision Engineering began manufacturing balance springs for MB&F.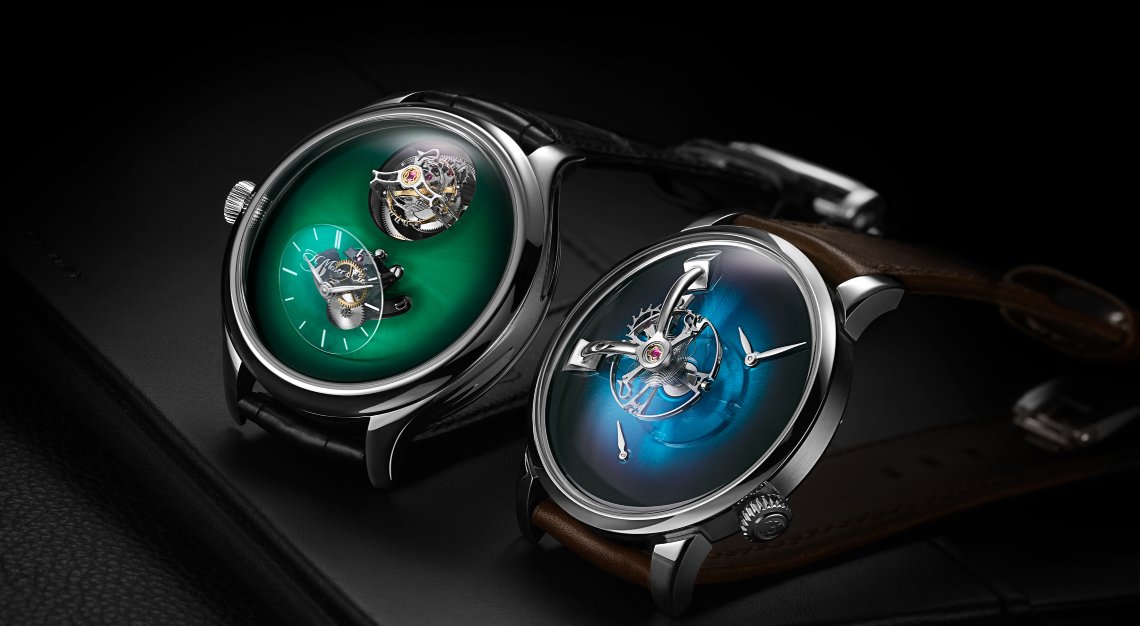 Over the past few years, as both companies carved out stronger niches for themselves, the time felt right for a partnership.
"We are two independent brands that respect each other a lot," says Moser CEO Edouard Meylan, citing MB&F's founder Maximilian Büsser as an inspiration. "We started, in a way, looking up to Max as this pioneering figure in independent watchmaking, always asking him for tips, et cetera. And slowly, as Moser grew and became an important brand amongst independents, it became more of a balanced relationship."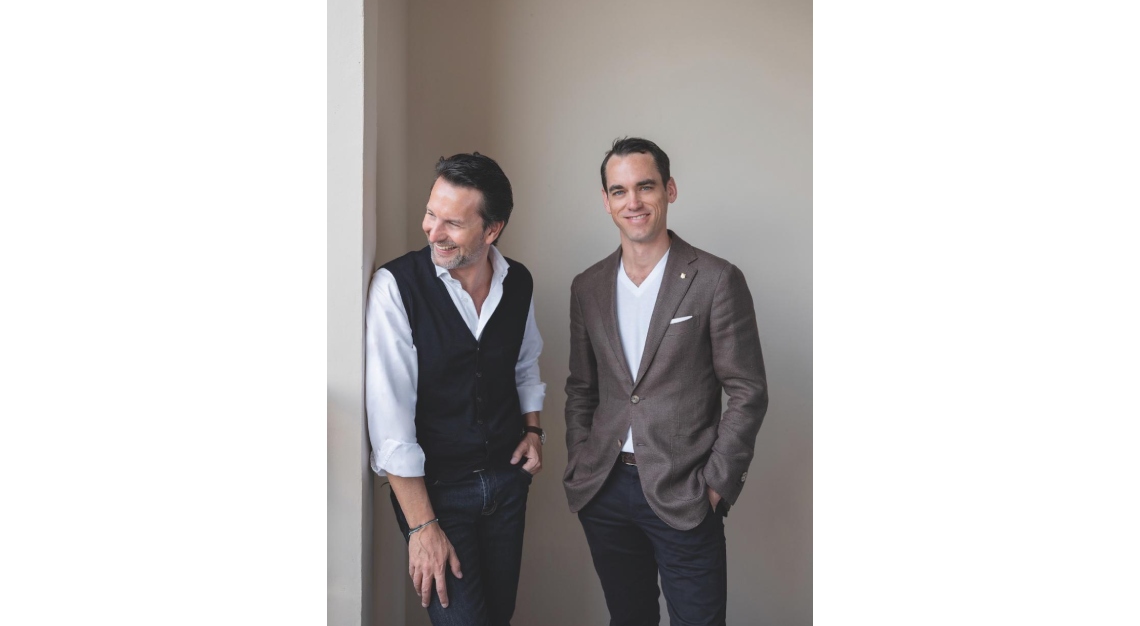 The result is a collaboration on unusually symmetrical terms: two timepieces, one from each Maison, taking one of their signature models and injecting the DNA of the other. Moser presents the Endeavour Cylindrical Tourbillon H. Moser x MB&F (CHF 79,000 / S$114,990), while MB&F contributes the LM101 MB&F x H. Moser (CHF 53,000 / S$77,145).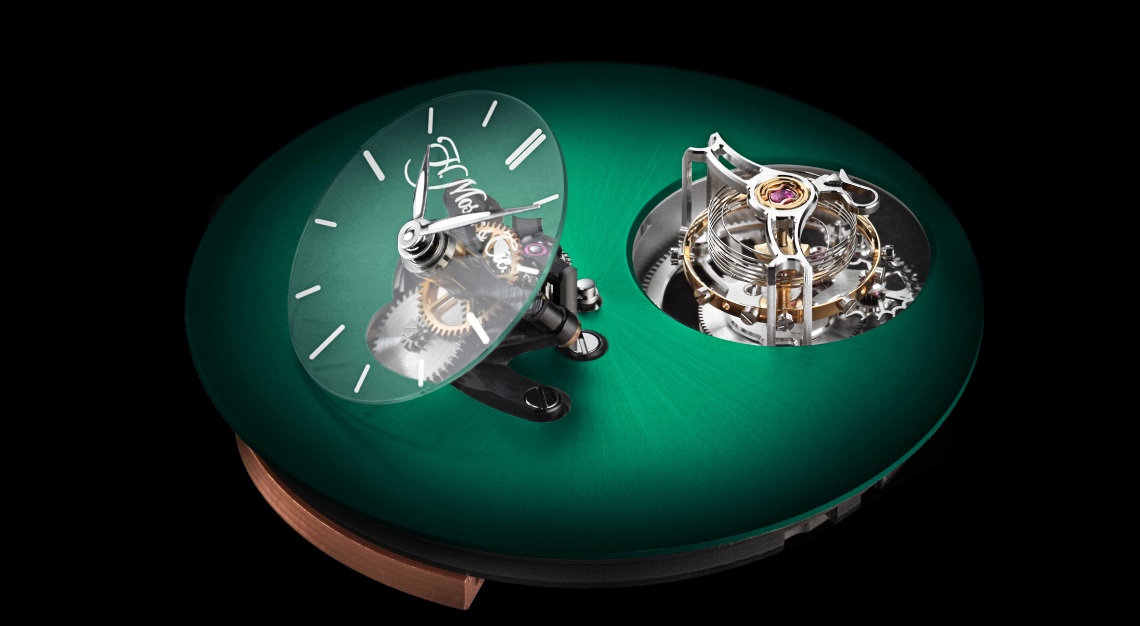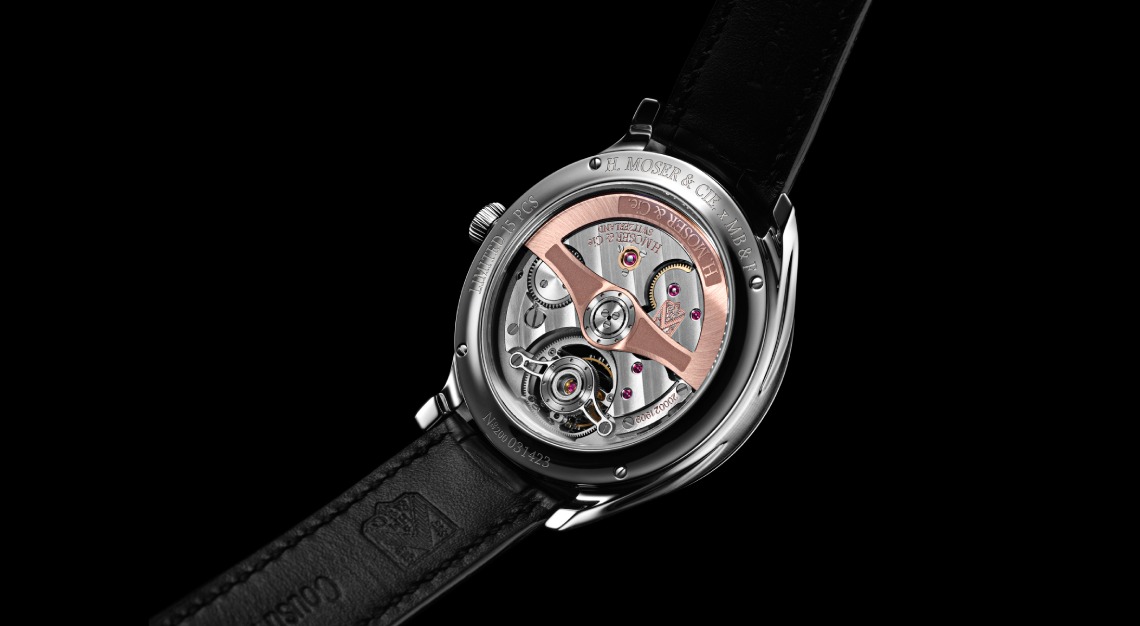 Ambitious Moser balance springs are at the heart of both. The Endeavour Cylindrical Tourbillon sports a cylindrical balance spring, previously seen in last year's MB&F LM Thunderdome. At Büsser's suggestion, Moser infused its signature Endeavour with inspiration from MB&F's FlyingT, resulting in a dramatic sapphire dome, mechanics that rise above the dial, and an angled sapphire subdial to indicate time.
Its counterpart LM101 has embraced Moser's minimalism. Centred around a pair of matched balance springs, the LM101 eschews any sort of indicator, leaving Moser-style leaf-shaped hands stark on the dial, next to the exposed mechanism.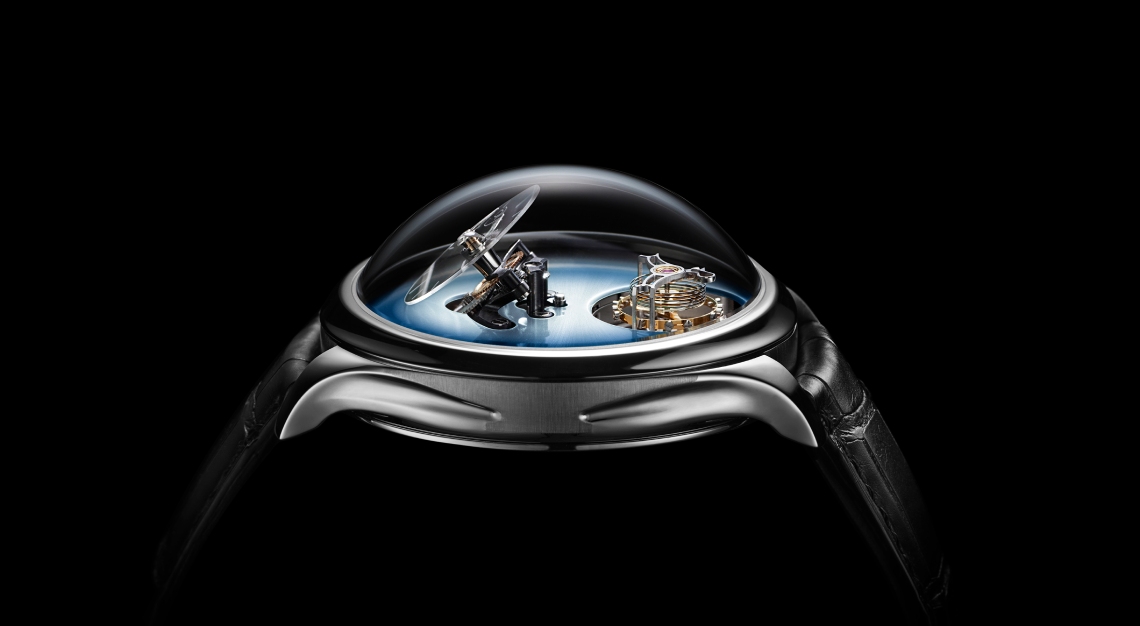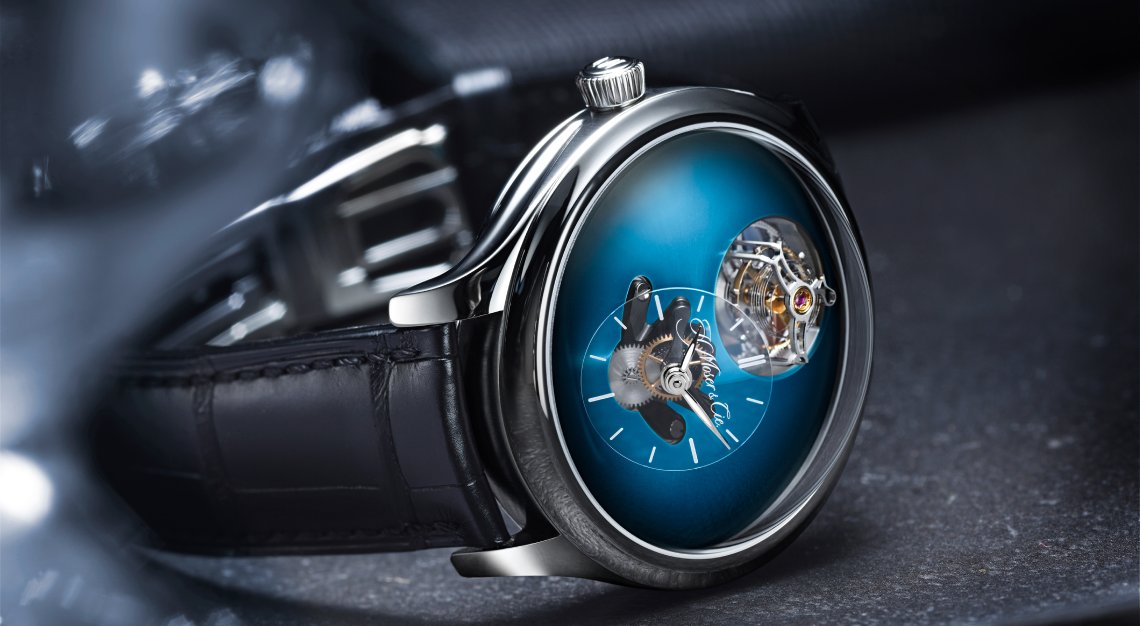 "It's really about friendship, about working together, and it all started with the hairspring," Meylan says. "That's why the hairspring is at the centre." He also believes that both products represent each of their brands well. "That's what we wanted – two products where people say: 'is that the MB&F or is that the Moser?'" he explains.
Both timepieces are available only in steel cases, and in a selection of colours of Moser's signature fume dials: five for the Endeavour Cylindrical Tourbillon and four for the LM101. Each colour is limited to 15 pieces – a nod to MB&F's founding 15 years ago, and to Moser's relaunch the same year.