From mixing materials to amalgamating cultures, Hublot champions its Art Of Fusion motto beyond horological boundaries
The hands tell so much. Trimming millimetres off a wafer-thin sheet of pasta to make a perfect rectangle, on which dollops of rich, molten cheese would be pipped, sealed, and portioned into delicious, pyramidal morsels known as 'berlingots', Anne-Sophie Pic's hands move with assured precision honed by decades of experience. And on the Michelin-starred chef's wrist: A Hublot watch that, while hefty, seems to hug Pic's wrist just right. 
To many, watching Pic in action, wearing her gem-studded Hublot watch, would've looked like an unlikely meeting of worlds. However, for watch lovers who have been following Hublot's adventures, this coming together of different spheres—in this instance, gastronomy and horology—is par for the course.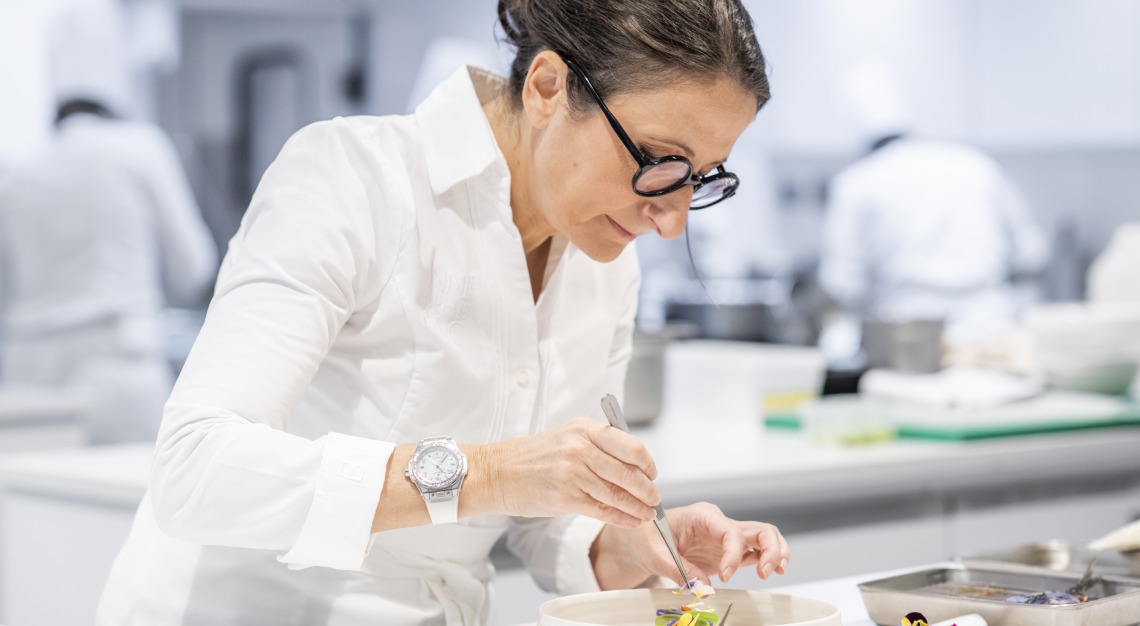 "I can totally relate to Hublot's Art of Fusion tagline. It speaks of what I do as a chef, too," Pic shares. As much as she is obliged to espouse Hublot's values—the chef is, after all, part of a star-studded cognoscenti of ambassadors that include world-famous footballers, athletes and musicians—drawing similarities between both Hublot and her craft doesn't feel at all tenuous. 
Pic, who runs award-winning restaurants spanning Switzerland to Singapore, is known to incorporate local produce into her menu. And not just cursorily, either. Sensitive to the environs she operates in, while championing her own culinary expressions, Pic pairs local ingredients with her dishes in ways that enrich and elevate both. Likewise for Hublot, the watch company had been on a mission to expand and evolve its Art of Fusion ethos by venturing outside of horological circles, while staying resolute to the tenets of high-end watchmaking.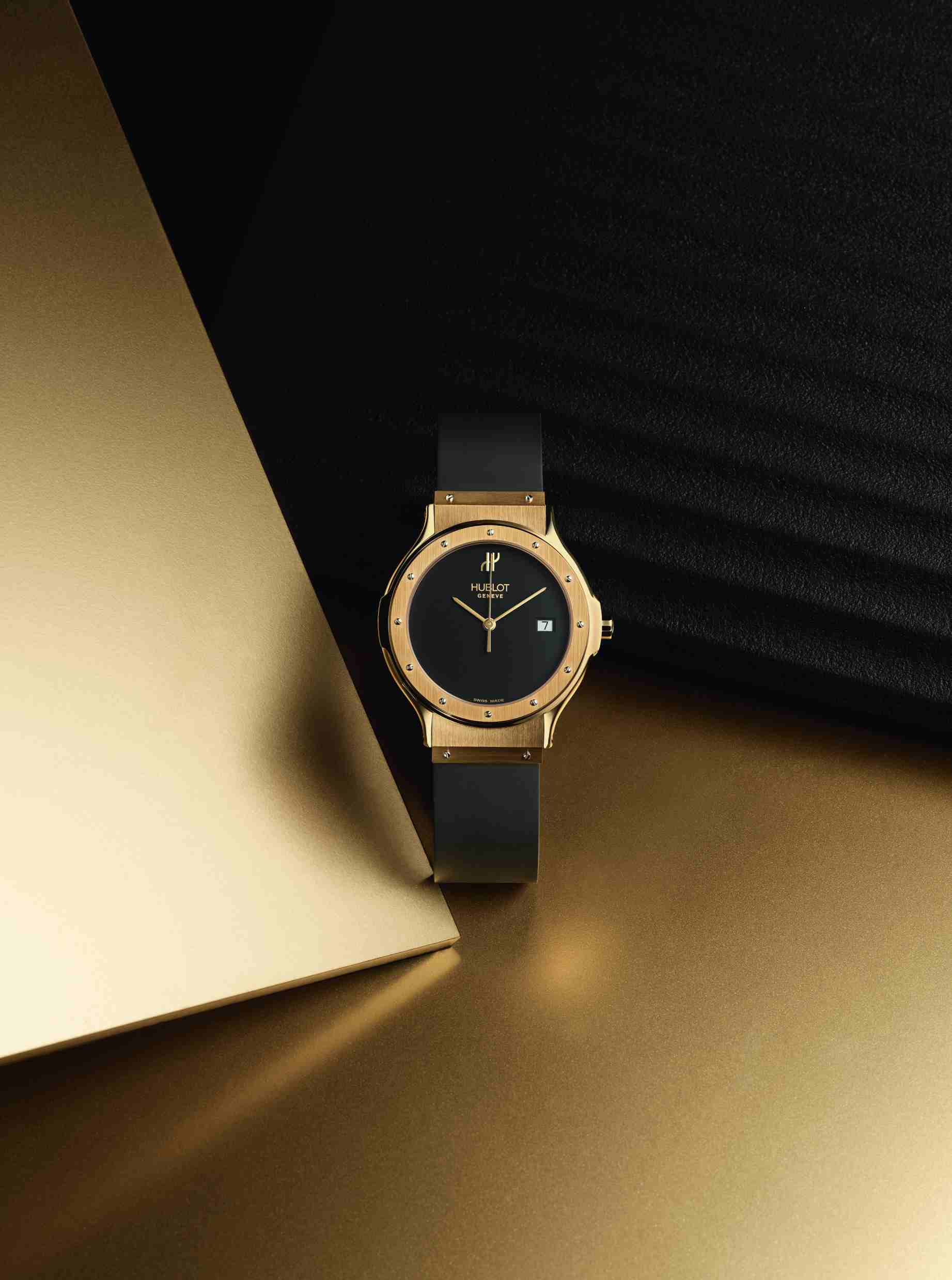 Passion for fusion
Hublot premiered its watch back in 1980. A simple yet off-kilter offering, it featured a gold case paired with a rubber strap, and Hublot was the first watch brand ever to combine those two materials. Although timepieces bearing gold cases with rubber straps are common today, in those days, that debut creation was a brain-melting horological revelation. Because Hublot didn't just amalgamate two disparate materials for style and comfort but, in doing so, the brand wilfully broke rules that had long been enshrined in traditional watchmaking. 
Gold with rubber. Sportiness melding with refinement. Watch collectors didn't know it then. To be fair, Hublot, too, couldn't have foretold the impact that its unorthodox approach towards combining materials would eventually have. But since that first Hublot watch, it was going to be business as unusual for luxury horology.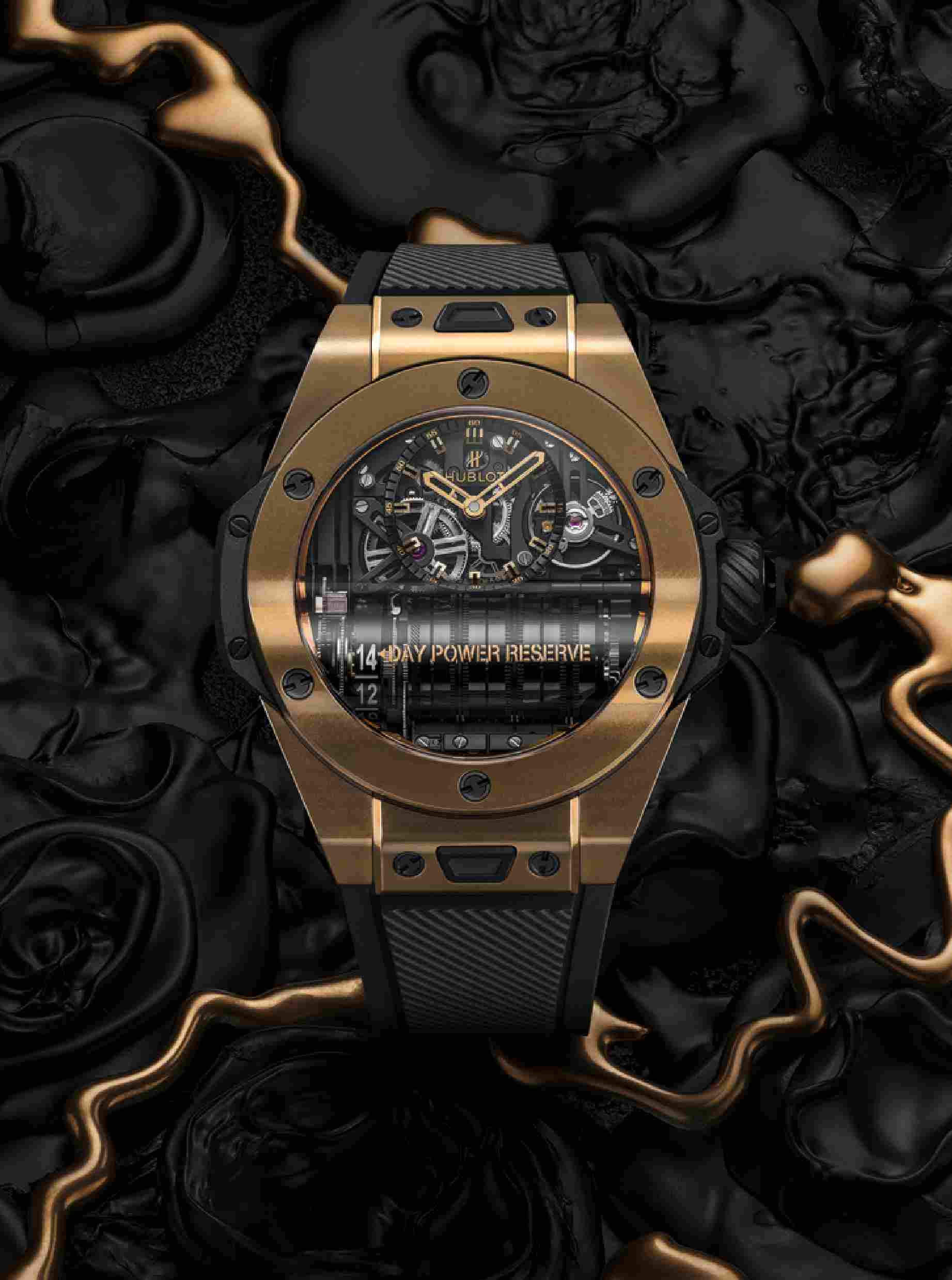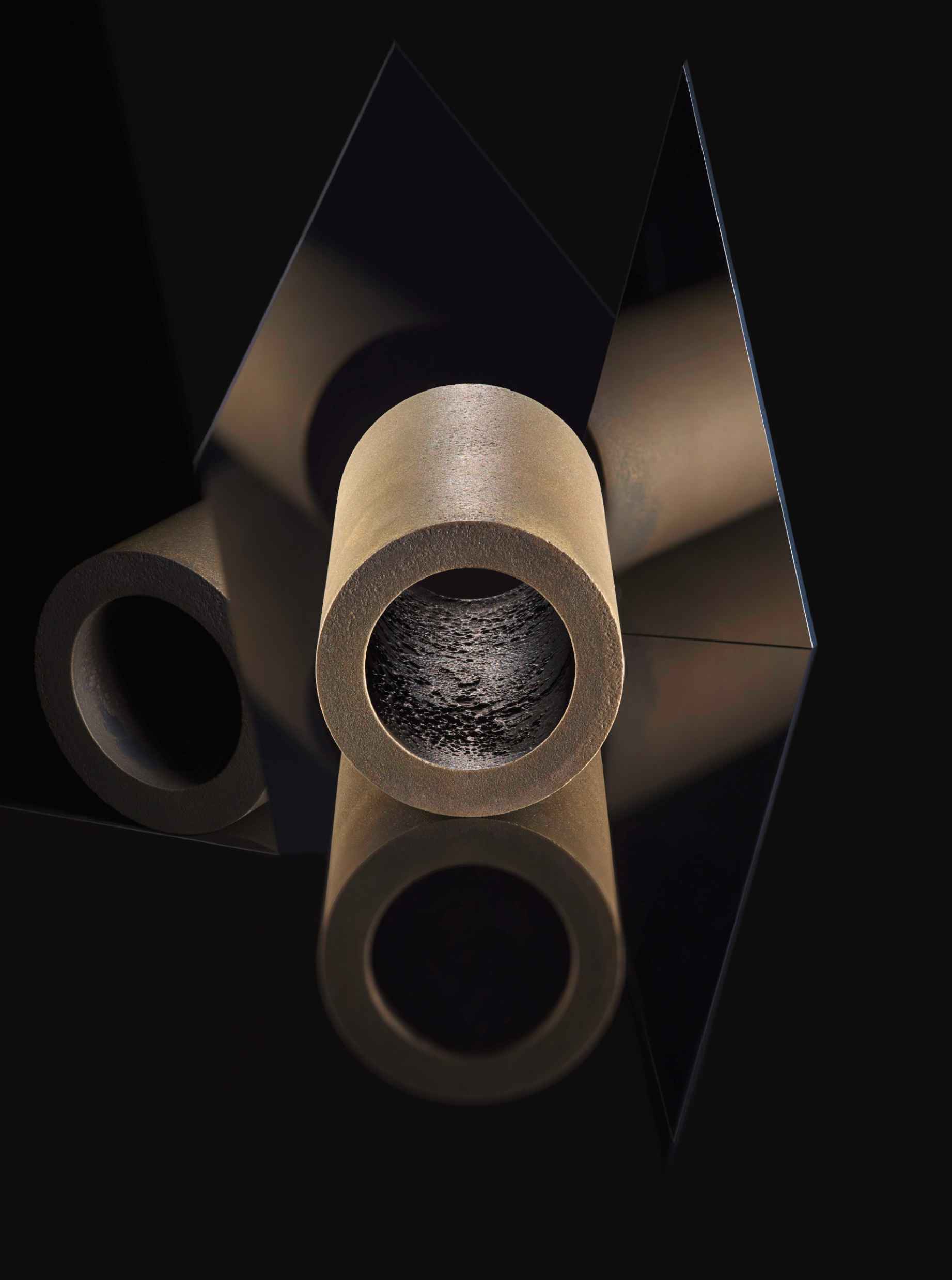 It is no wonder, then, when watch industry legend and marketing maverick Jean-Claude-Biver took over as Hublot CEO in 2004, he immediately christened the first collection under his charge Big Bang. The name aptly describes Hublot's knack for pairing different and unrelated universes in modern watchmaking. In fact, Biver would go even further, crystallising the modus operandi with the tagline, Art of Fusion.
Since then, this ideology has directed Hublot's watchmaking ethos. Under current CEO Ricardo Guadalupe, who joined the brand with Biver and has been leading it since 2012, Hublot's appetite for material experimentation and proprietary technical innovations truly exploded. 
Remember the gold-and-rubber watch from 1980? Now, how about magic gold-and-rubber? In 2011, Hublot introduced the world's only scratch-resistant 18K gold alloy that is also among the world's hardest. The brand patented the alloy and called it, well, Magic Gold. Developed with the Swiss Federal Institute of Technology in Lausanne, Magic Gold epitomised the art of fusion on several levels. For one, Hublot imbued hardiness in a precious metal known for its highly malleability. In the bigger scheme of things, the brand demonstrated its openness to external partnerships to achieve its horological ambitions.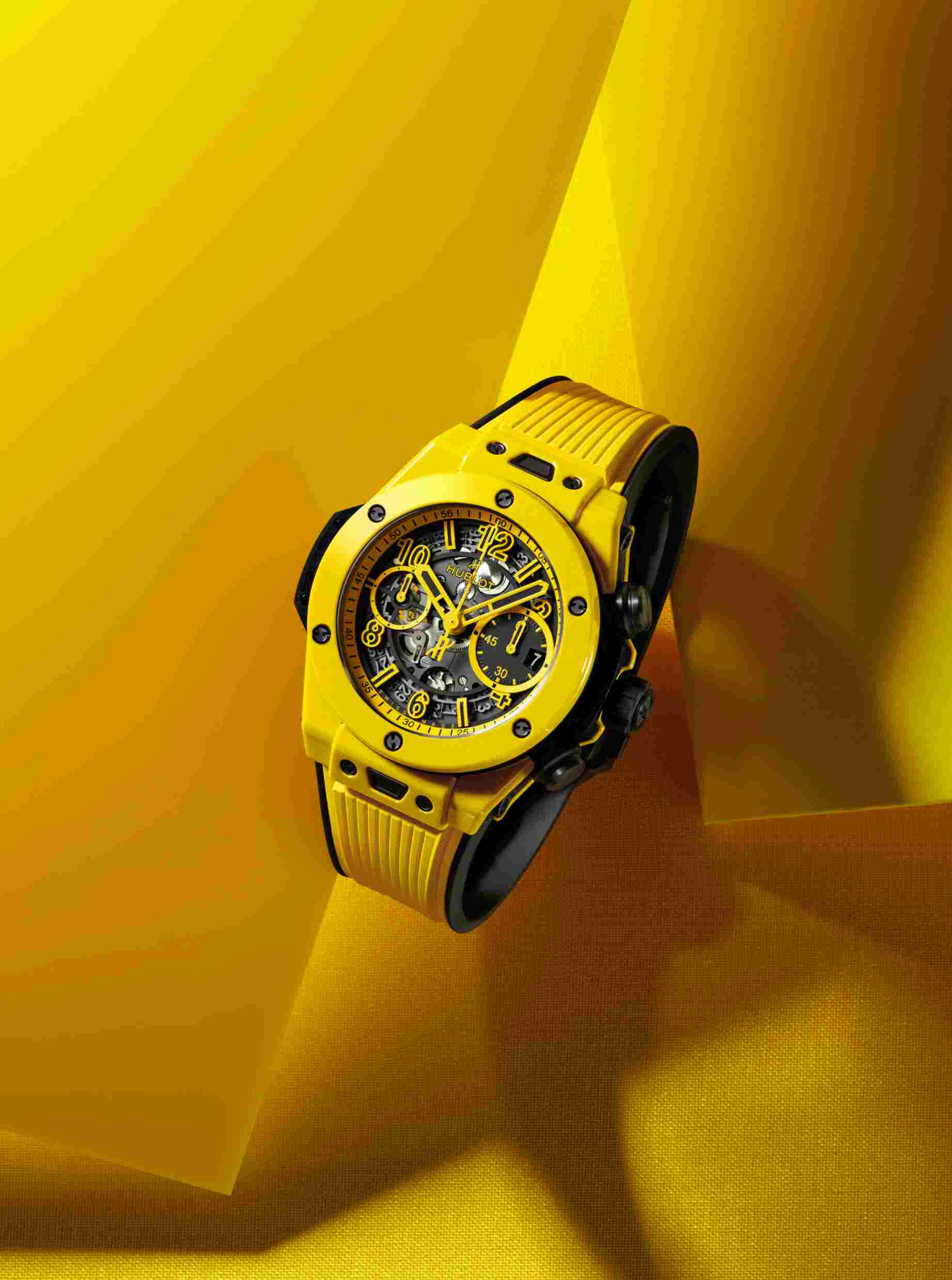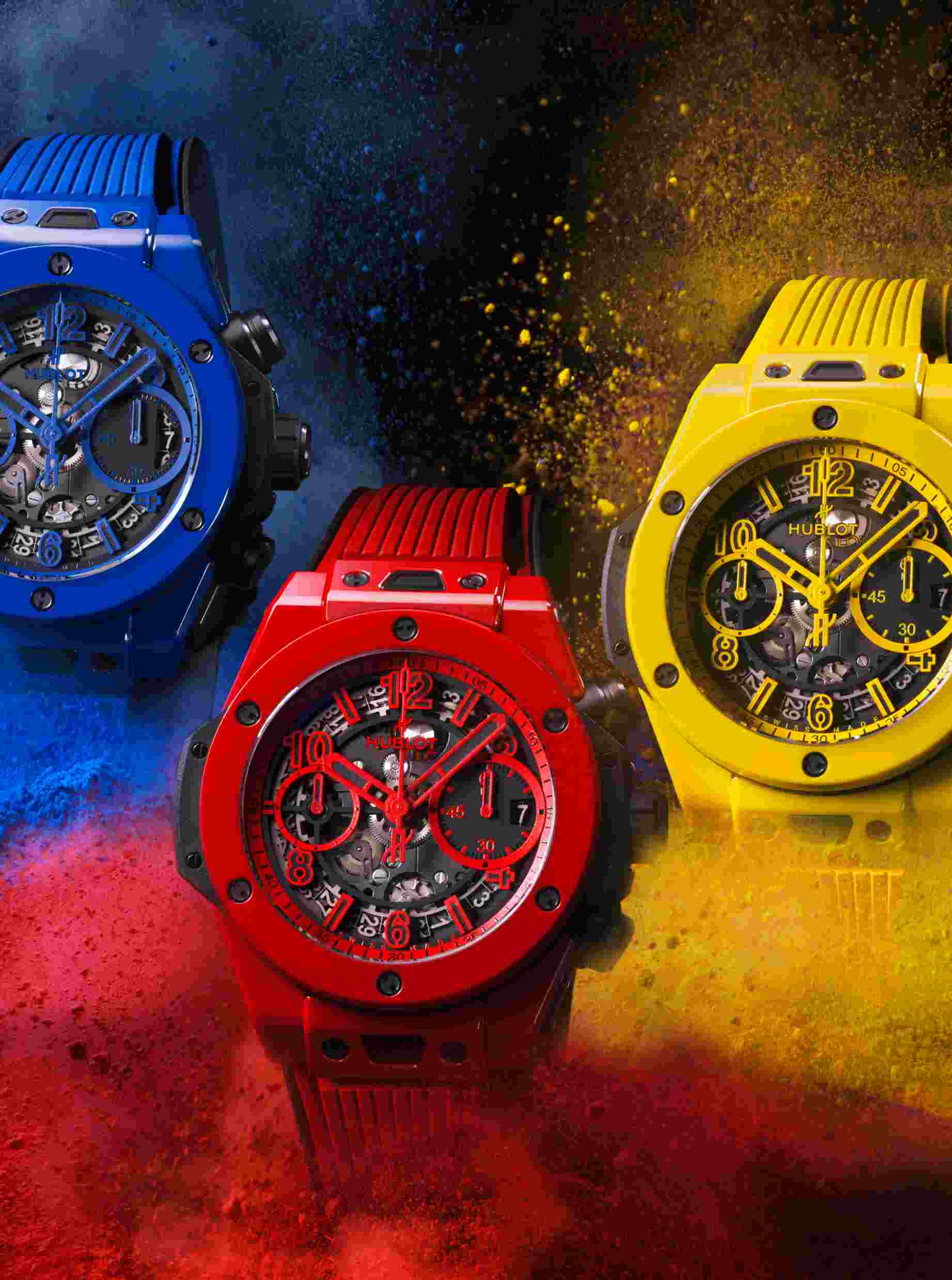 This issue's cover star, the Big Bang Unico Yellow Magic, is another example of Hublot testing the limits. Watches featuring high-tech ceramic cases are not new (Hublot itself was among the early adopters back in the 1990s). Having them in vibrant hues, however, is another story. Ceramic watches typically come in black or white. This is because adding any form of colour pigmentation in zirconium oxide (the base compound of ceramic) would destabilise the material and compromise its look and hardiness. To create colourful ceramic watches in canary yellow, scarlet red, royal blue and foliage green variants like Hublot did—and in shades that are rich, uniform, and spotless—took years of R&D to come into fruition. 
And there is more. Over the years, Hublot has channelled ideas from both obvious and unlikely sources. The Big Bang Meca-10, driven by a sculptural movement with high power reserve, was inspired by children's toy construction sets. The distinctive MP series of complications that takes inspiration from supercars to ancient Greek astronomical calculators. Meantime, building on what it did with Magic Gold, Hublot has been rolling out proprietary alloys such as King Gold (gold and platinum), Hublonium (magnesium and aluminium), Texalium (carbon fibre and aluminium) and even coloured sapphires.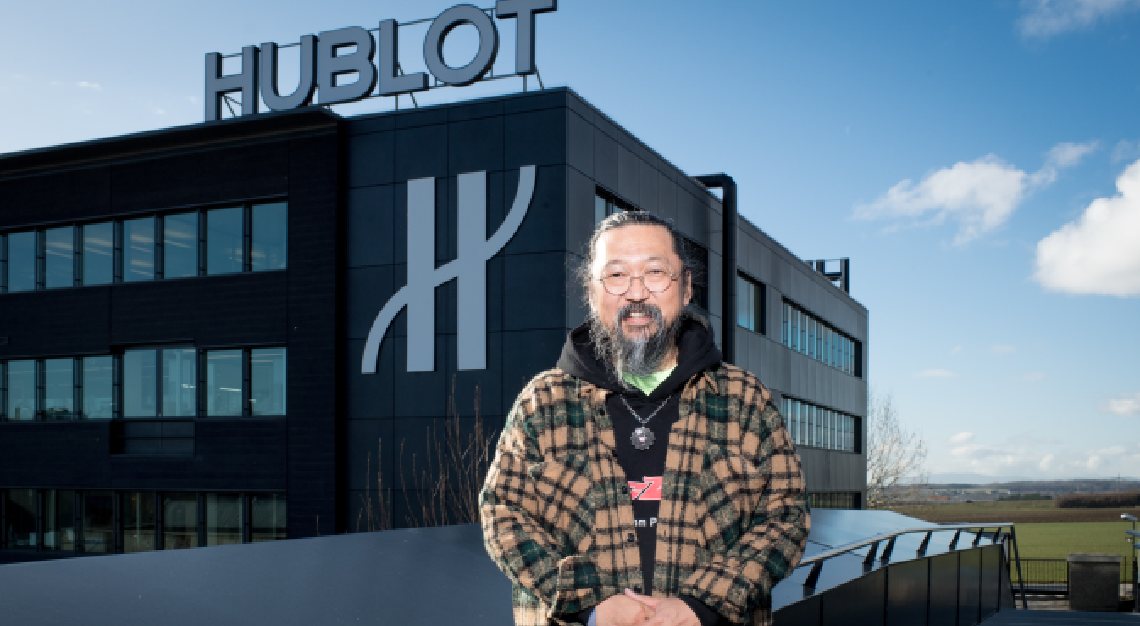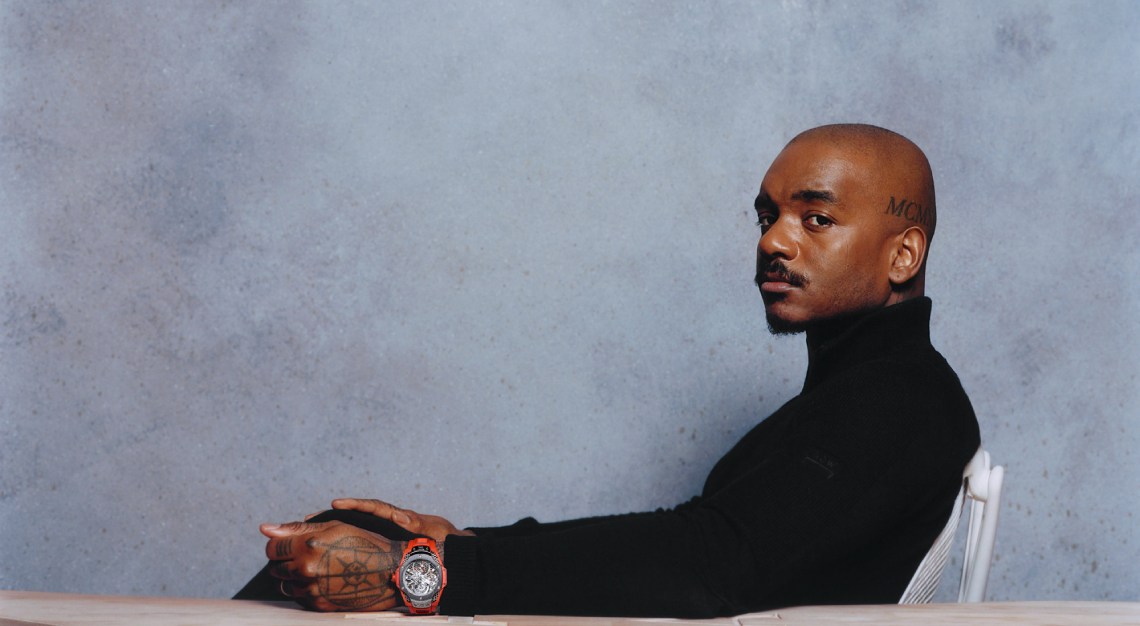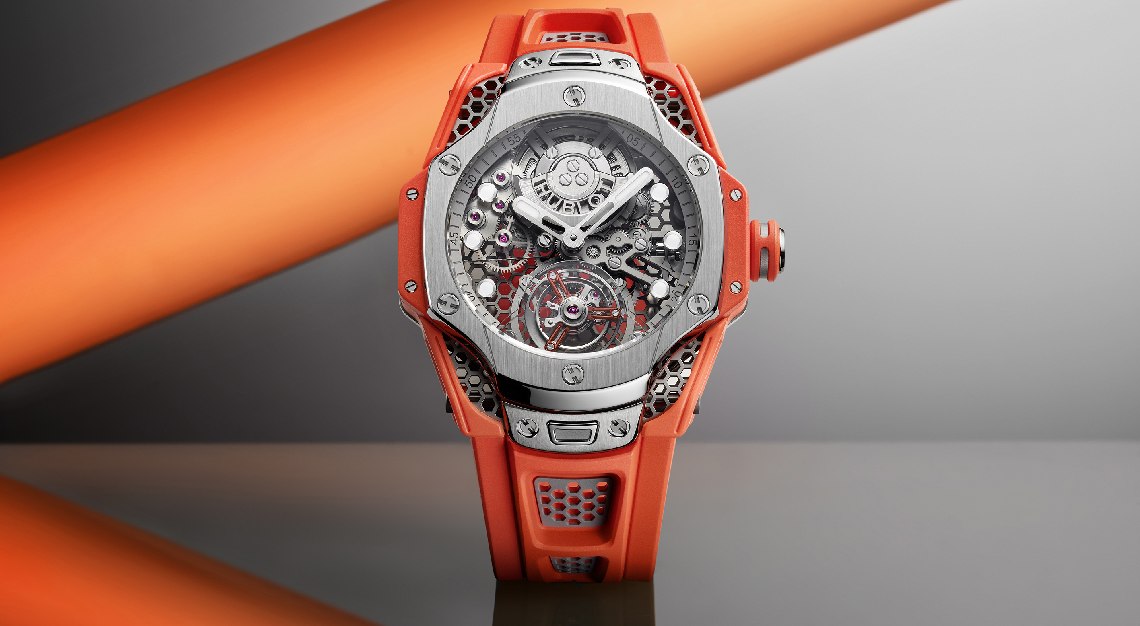 Of course, the Art of Fusion also extends to working with brilliant minds outside of watchmaking circles. Hublot has enlisted creative luminaries like acclaimed tattoo artist Maxime Plescia-Büchi, designer Samuel Ross, and artists Takashi Murakami and Richard Orlinski to make watches together. To all parties' credit, these exclusive edition timepieces aren't just wildly successful, but authentic works that stay true to the spirt of the watchmaker and its collaborations. Hublot's quest to bring together the best of different worlds demand tenacity, dedication and untold investment. That the company spared no expense in assembling its 30-strong R&D department comprising diverse talents in fields of watchmaking, art, engineering and chemistry, among others—and placing it at the heart of its creative engine – shows how much it believes in gathering diverse talents to spark new ideas. Whether bringing artists into the fold, or experimenting with the farthest and unlikeliest realms of material alchemy, Hublot proves that in watchmaking, as in life, two – or more – heads are better than one.