If you're looking for a super luxurious residence in Thailand, look no further than Banyan Tree Residences Riverside Bangkok. It provides a precious sanctuary that combines the best of the past and the present
Representing the ideal marriage between old town charm and bustling city life in the central business district, the 45-storey Banyan Tree Residences Riverside Bangkok condominium sits on the banks of the Chao Phraya River, affording residents stunning views of the water, the Grand Palace, local riverside lifestyle and soaring skyscrapers. The historical ambience of the picturesque local community and ancient temples blends in stylishly with the modern urban surroundings.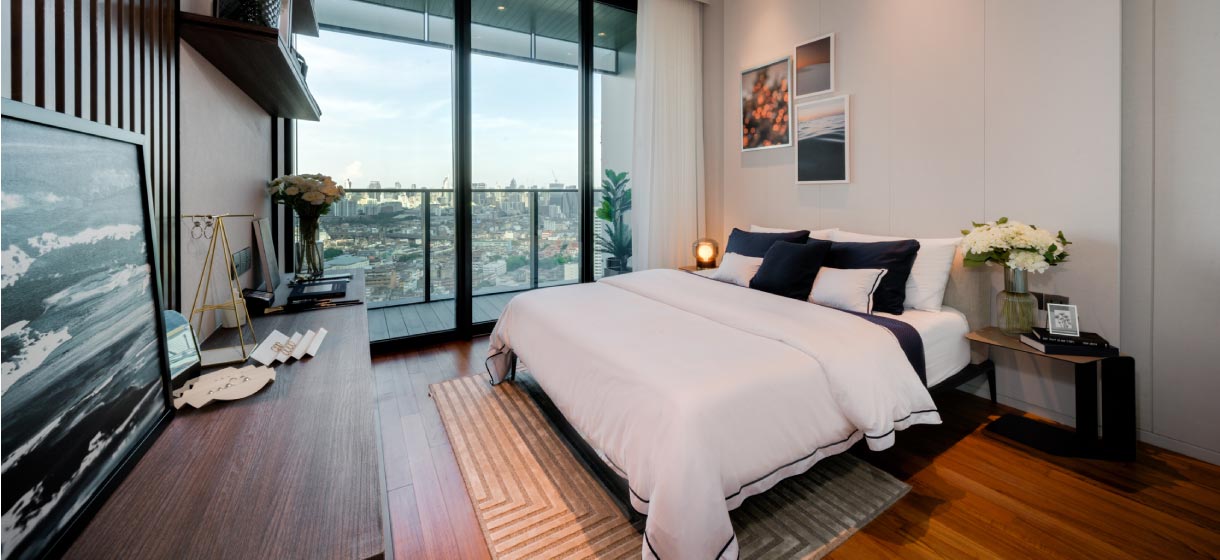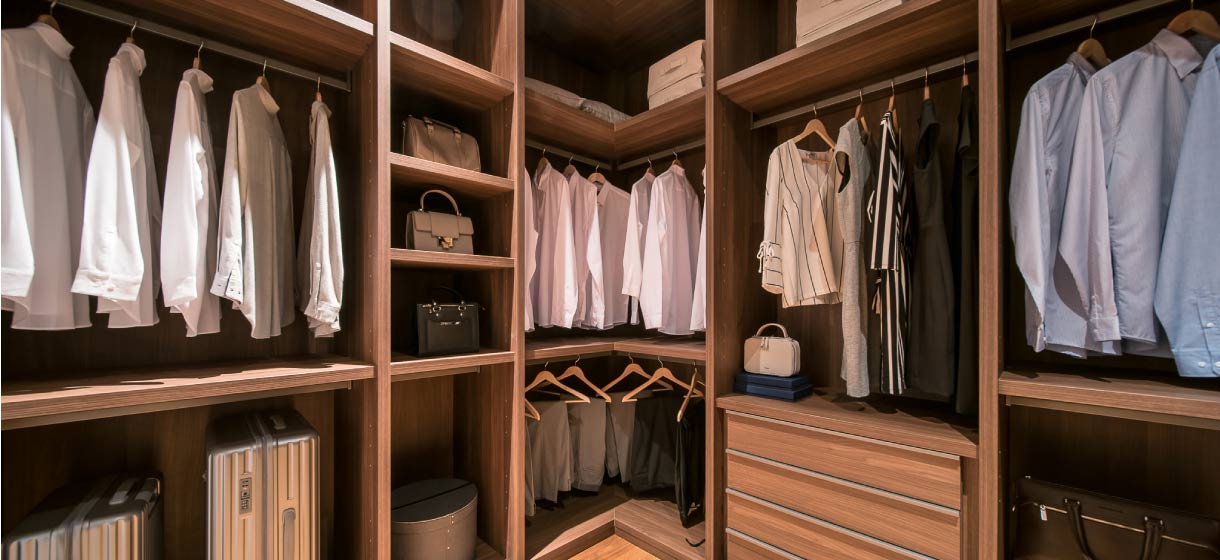 A rare oasis of calm in the busy Thai capital, Banyan Tree Residences Riverside Bangkok provides a precious sanctuary that combines the best of the past and the present, where the old city meets the new city.
Renowned architectural firm SCDA Architect is behind the minimalist design of the condominium and has created an architectural masterpiece in collaboration with Italy's leading furniture brand Poliform and internationally recognised contractor Bouygues-Thai. Every detail of the condominium has been created using cutting-edge construction techniques and energy-efficient solutions. Floor-to-ceiling curtain walls reflect natural light from the building surface and the horizon, while premium-grade marble gives the space a tranquil feel. Residents can lounge on their Italian Poliform couch while taking in the breathtaking river view.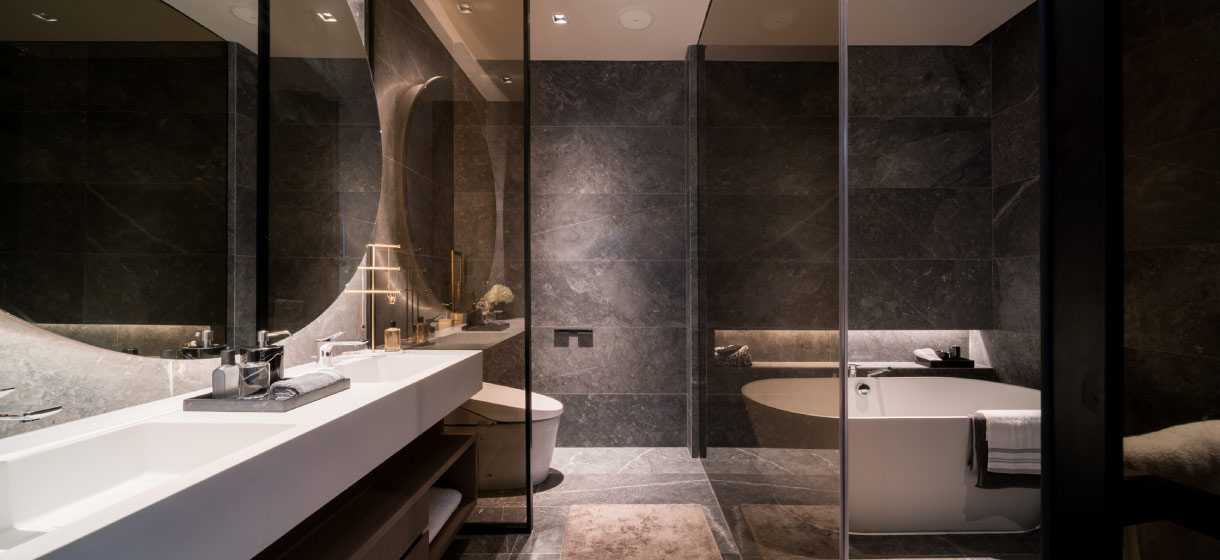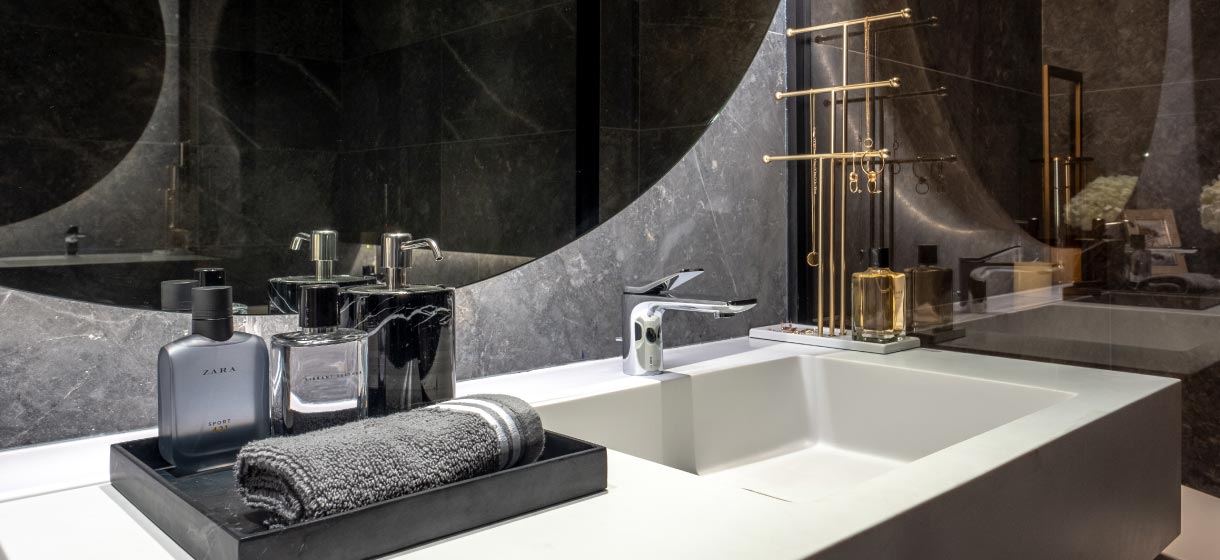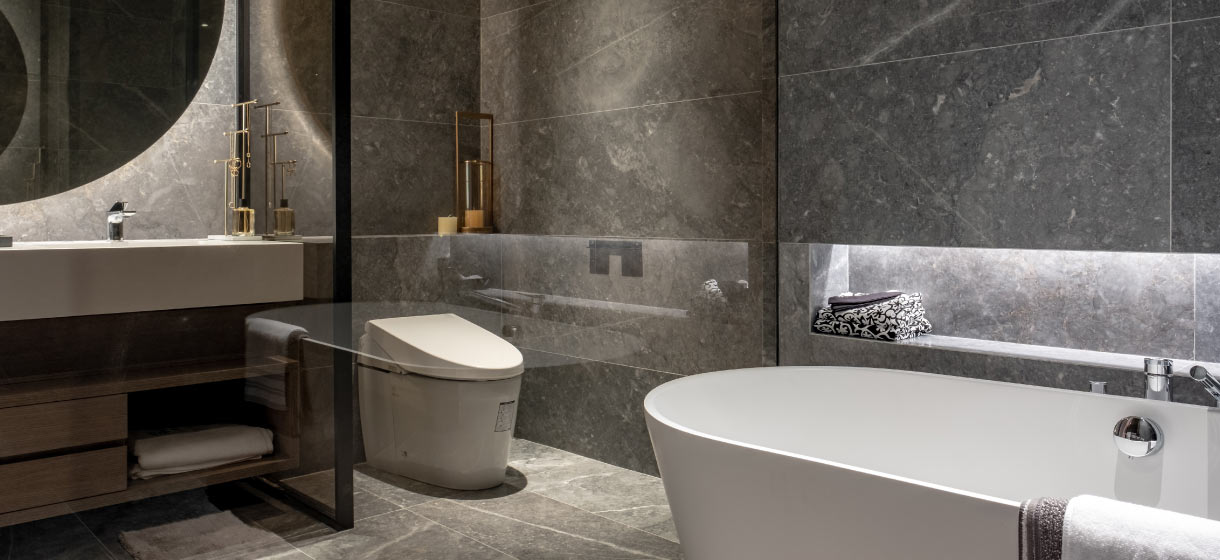 Apart from the attention to the minutest of details, the developers have also ensured that residents have been afforded the luxury of space. The apartments are all sizeable, with a grand penthouse spanning 844.56 sq m and two unique four-bedroom duplexes covering 426.82 to 429.24 sq m. There are also one- to three-bedroom units with floor areas ranging from 70 sq m to 248.29 sq m. Ensuring utmost privacy, there are only four units on each floor and private lobby lifts bring residents straight to their home.
In recognition of its design and architectural merits, Banyan Tree Residences Riverside Bangkok won two awards at the Asia Pacific Property Award 2019-2020 in the categories of Residential High-rise Architecture Thailand and Residential High-rise Development Thailand.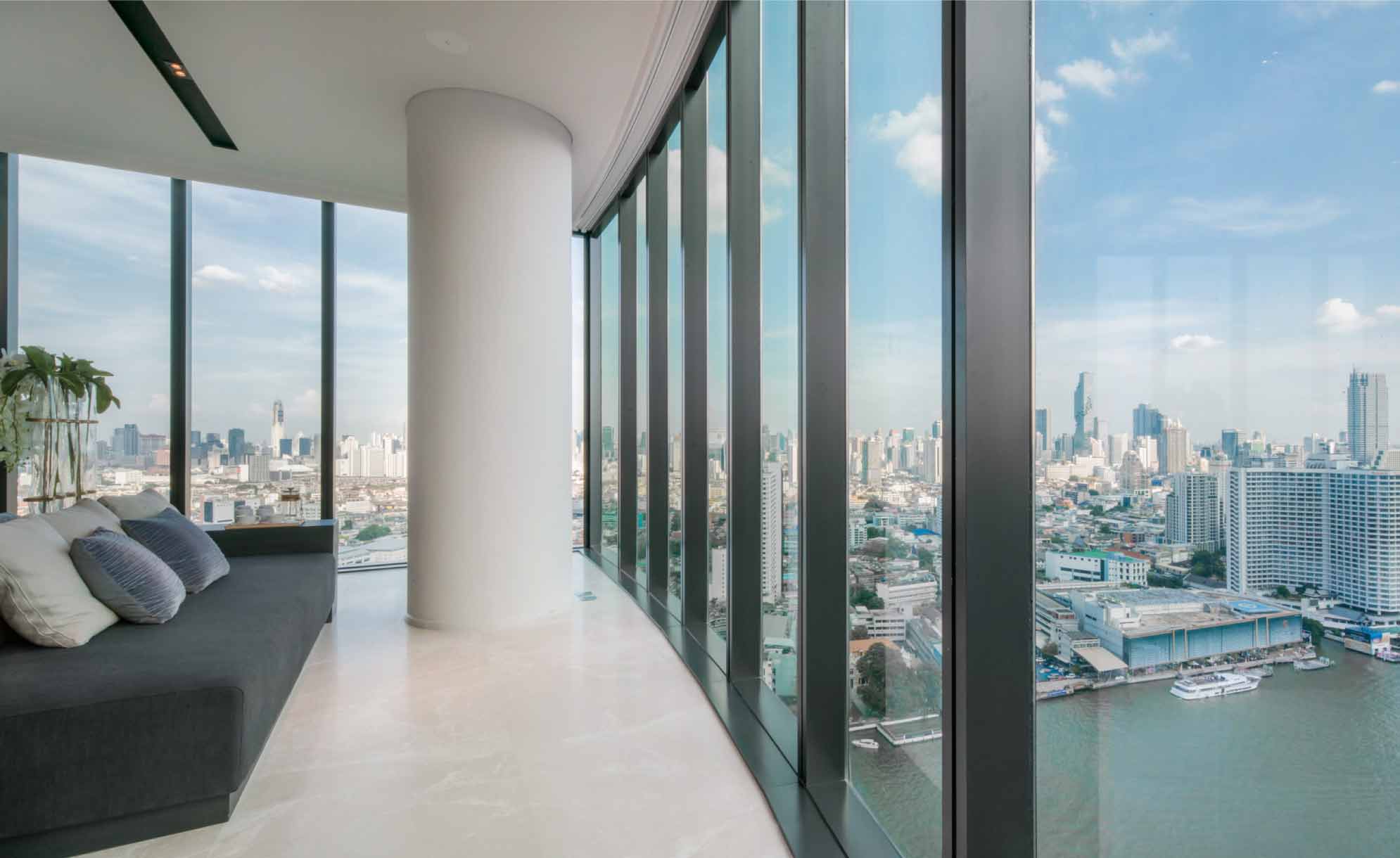 Immersive Lifestyle
Banyan Tree Residences Riverside Bangkok comes with a wide array of world-class facilities, including a private dining room, and luxurious amenities such as a sunken jacuzzi and a sanctuary spa room. The 24-hour concierge team will be there to help residents with their needs, with support from a juristic team.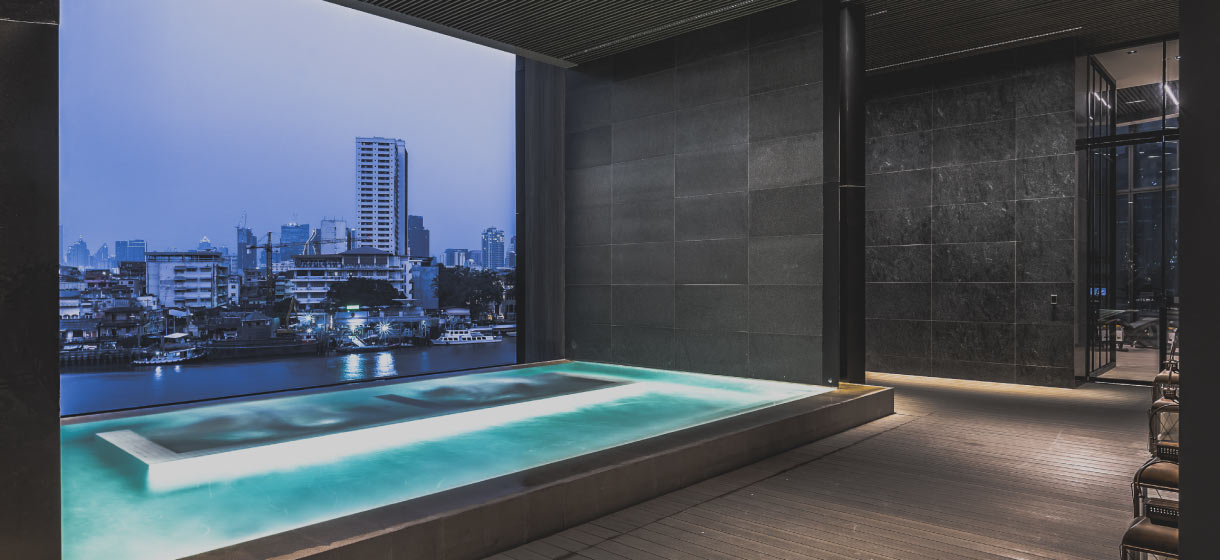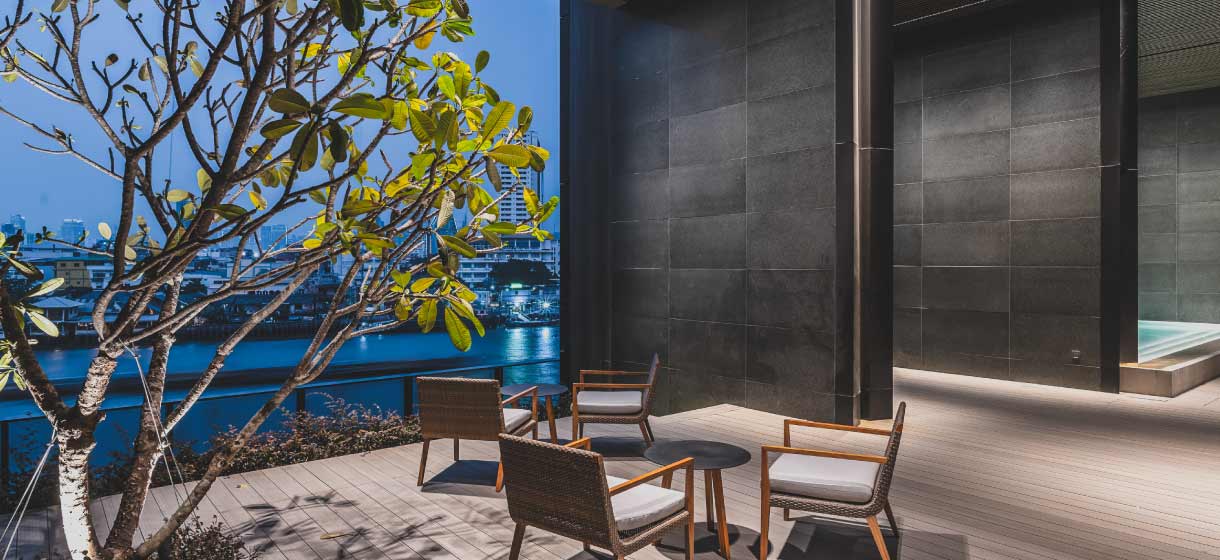 Residents need not step out, as the condominium is outfitted with extensive top-notch facilities, including a well-equipped fitness centre, a panoramic swimming pool that faces the riverfront jacuzzi, and a kid's pool. There's also a Riverfront Sunrise Yoga Deck for those who want to practise their sun salutations in the morning.
Residents also have access to the Sanctuary Spa room, where they can unwind and receive holistic treatments for complete physical, mental and spiritual renewal.
This being Bangkok, culinary treats here are impeccable as well. Owners will be able to enjoy a five-star meal in the private dining room with chef's table service. If residents prefer to cook their own meals, there's a barbecue area for intimate gatherings with loved ones.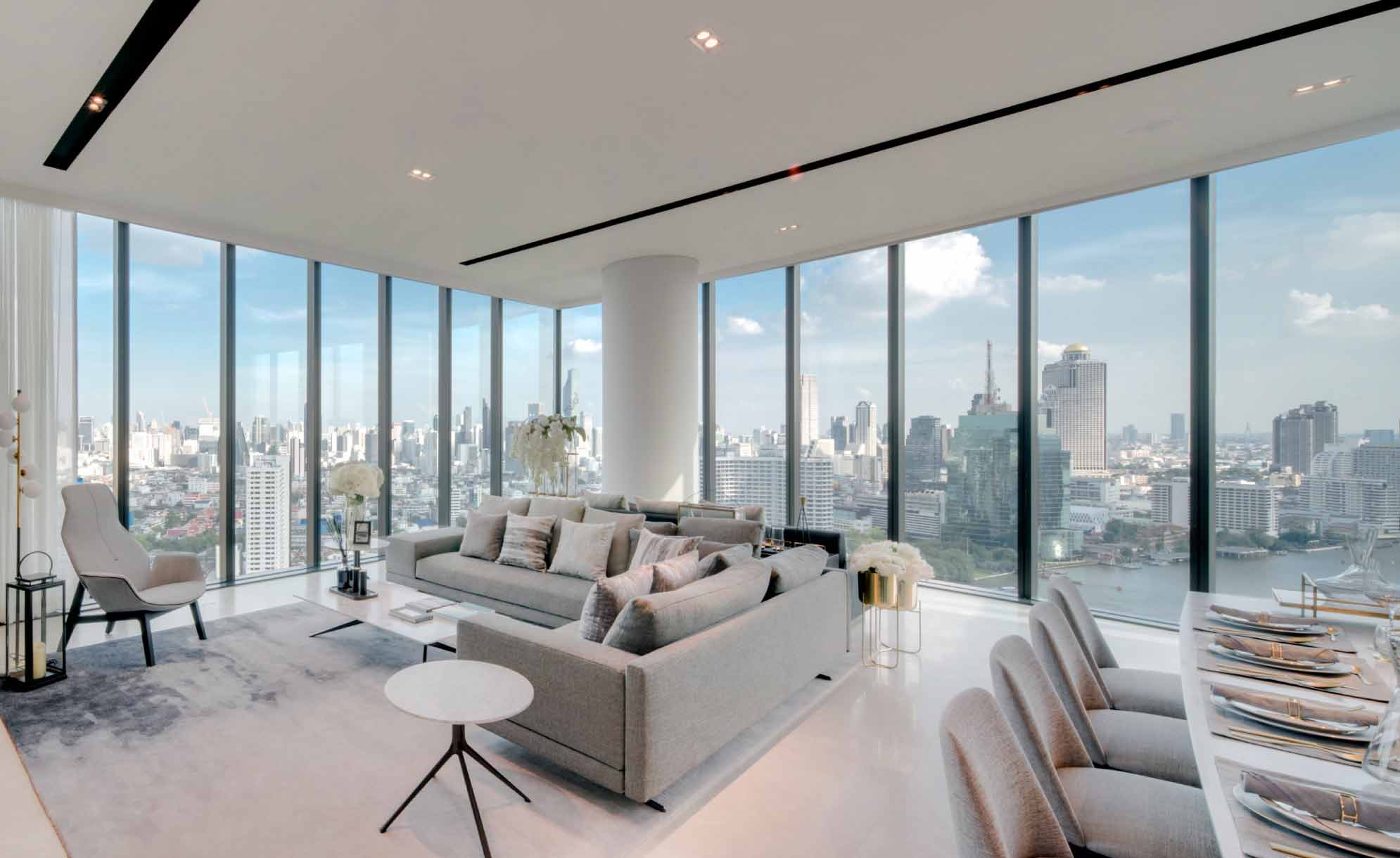 An Investment Perspective
Moreover, residents will be able to enjoy the perks of Banyan Tree Private Collection membership, which gives them accommodation privileges at a maximum of seven nights per year at any Banyan Tree hotel worldwide, including properties in Japan, Morocco, Scotland, London and Costa Rica. They will also receive special discounts off products and services under the Banyan Tree brand all around the world.
Those weary about the notorious traffic conditions in Bangkok can rest assured that Banyan Tree Residences Riverside Bangkok is conveniently located, as it is served by an accessible expressway, and the BTS and MRT transit stations are right next to the condominium. The residence is also close to top shopping malls, international schools and hospitals. Residents also have access to an exclusive shuttle boat service from a private floating jetty if they wish to commute via the river.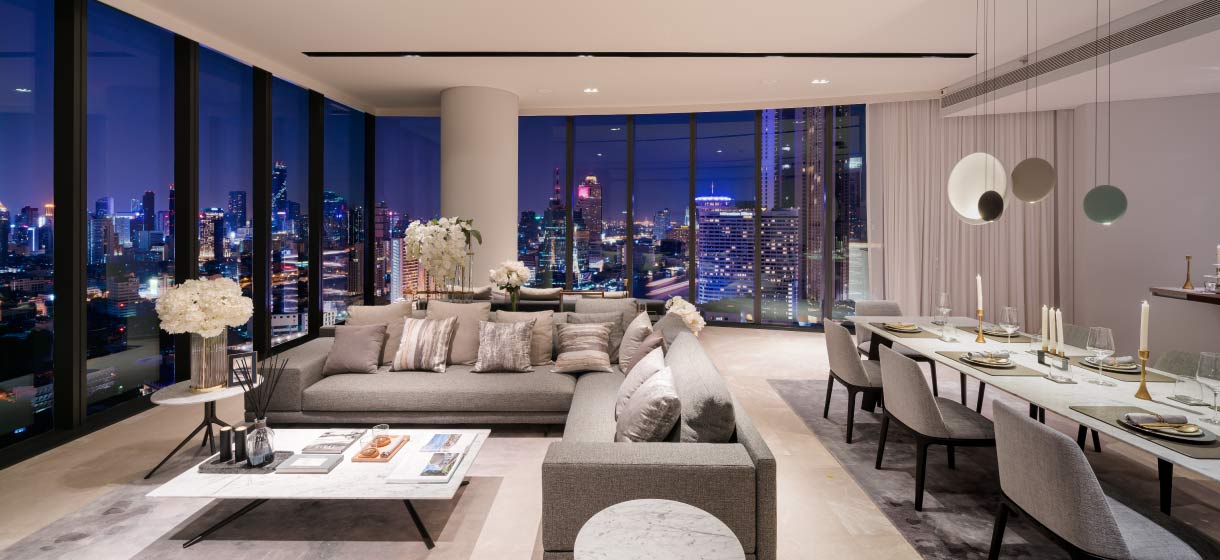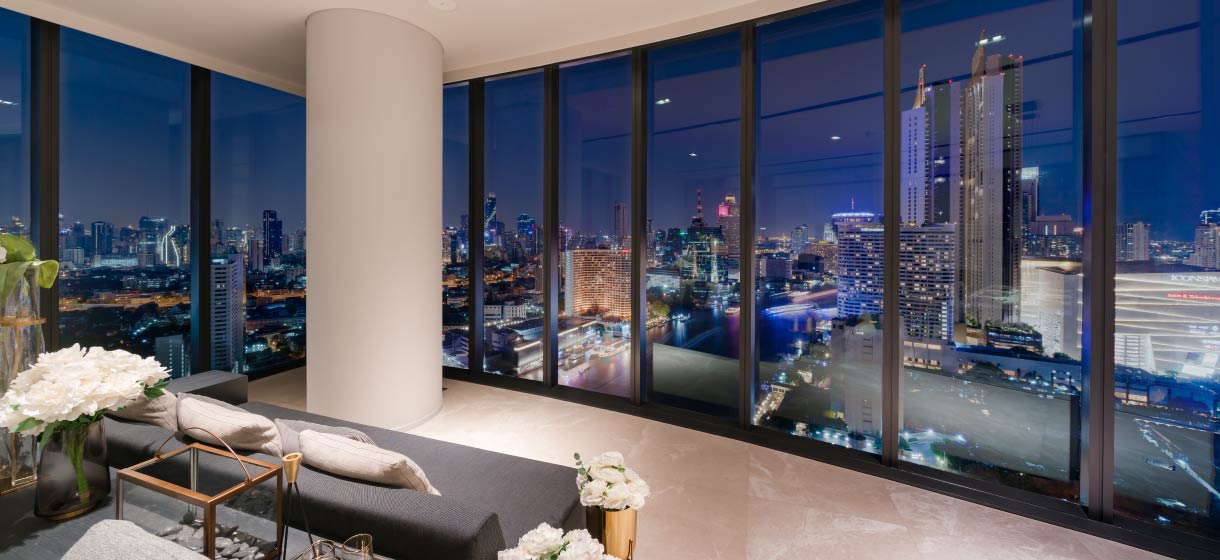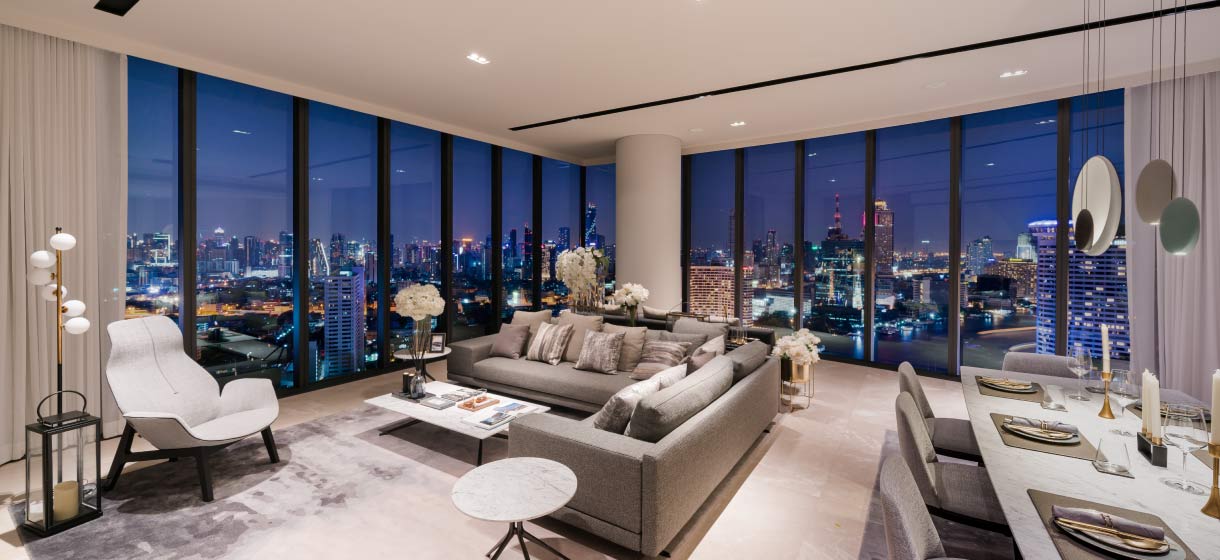 For its premium location, exquisite design, and top-notch facilities, Banyan Tree Residences Riverside Bangkok makes for an attractive property investment. The median list price per square metre of the condominium is S$15,000 per square metre, which is 10 per cent below the current median price for luxury branded riverside residences. The condominium is likely to grow in value in the future due to factors such as the flow of new emigrants from Asia (especially China) and around the globe moving to Bangkok for business, work and further studies. The property's sole agent is Christie's International Real Estate.