Trace the footsteps of Charles Baudelaire's Flâneur and take in the sights and sounds of cities from Paris to Havana on these walking tours
According to 19th-century French poet Charles Baudelaire, wandering the city as a flâneur, or 'stroller', is an exercise in urban contemplation. More importantly, his powerfully prescient figure of the urban traveller allowed anyone to become a connoisseur of the street; only if they were keenly observant of their surroundings. It's almost like going on a walking tour…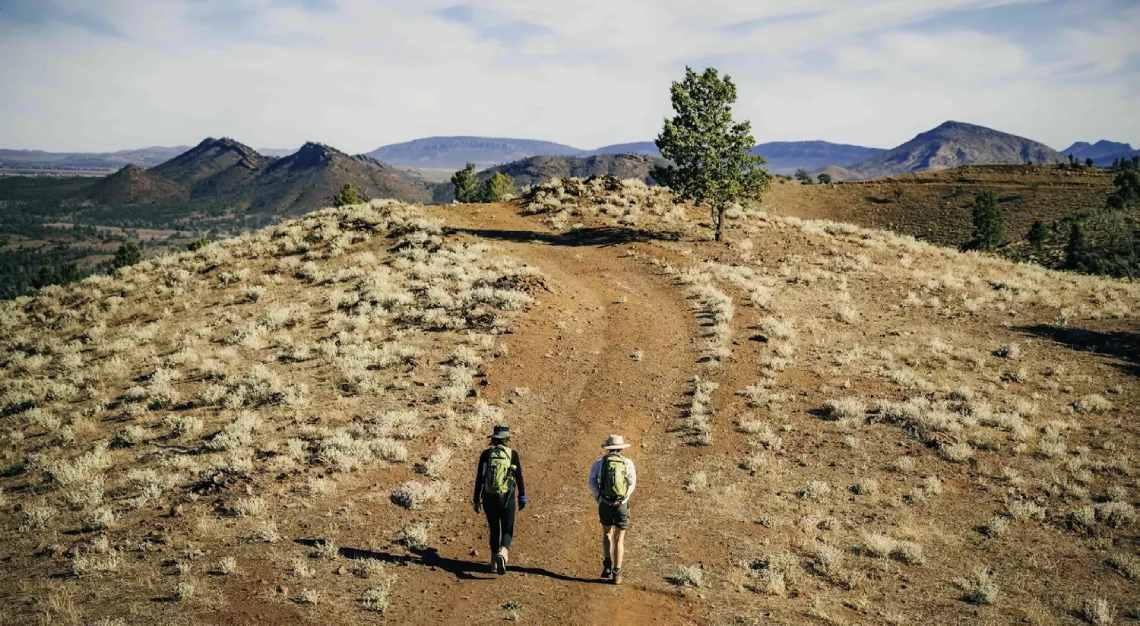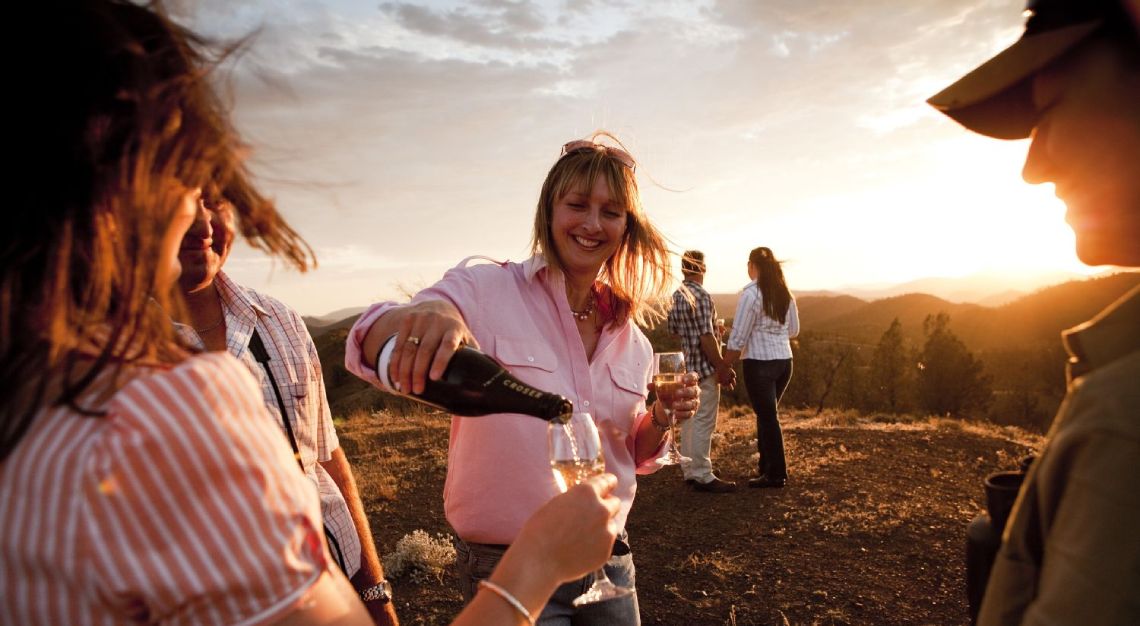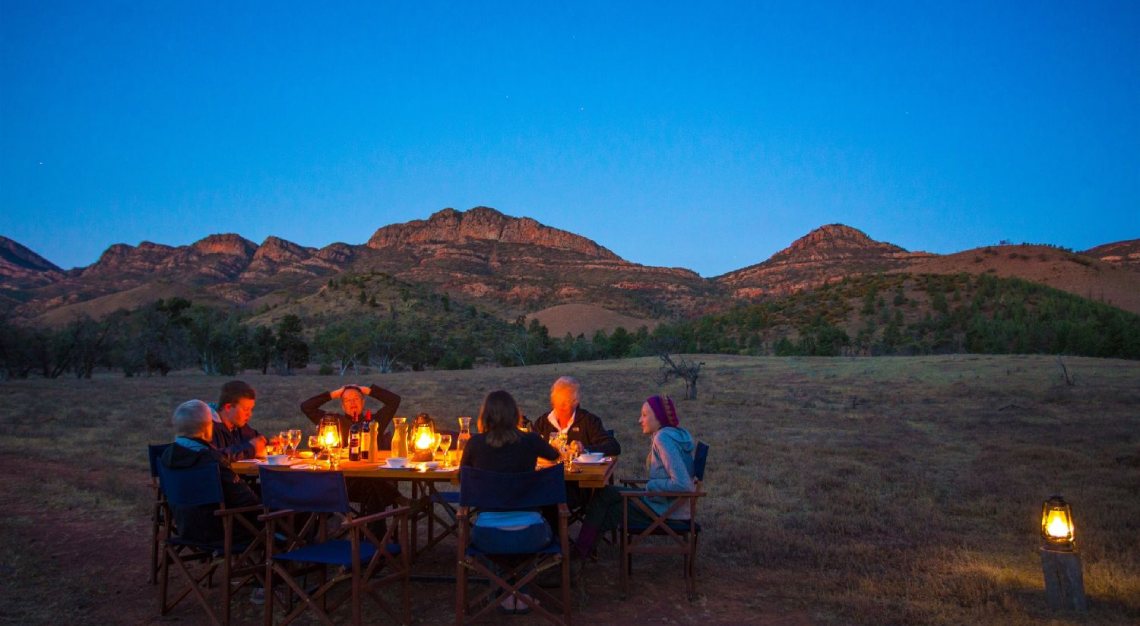 Four-Night Arkaba Lodge-Based Walk
Where: Hawker, Australia
What will I experience? Head deep into the bush and discover the best of the Ikara-Flinders Ranges National Park, the Arkaba conservancy, and the Elder Ranges. You'd walk along the ancient creek lines that carve their way through Arkaba's landscape, admire the view from the top of a ridge in the Elder Ranges, and have plenty of chances sighting local wildlife, including parrots, emus, and the rare yellow-footed rock wallaby.
Return every night to your accommodation at luxury lodge Arkaba Homestead where you'd be served gourmet dinners paired with Australian wines before you retire to rest up for another day of walking.
Robb tip: The Flinders Ranges has a climate that is quite distinct from the coastal regions of South Australia. Summers tend to be hot and arid, which could make hiking less enjoyable. The best time to visit is between April and October.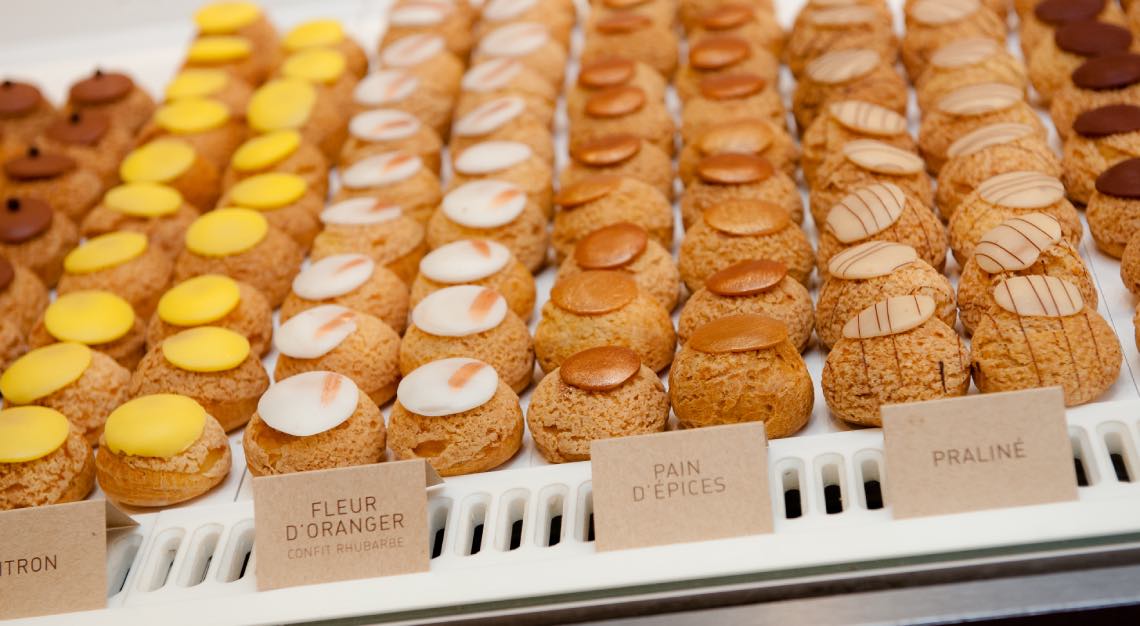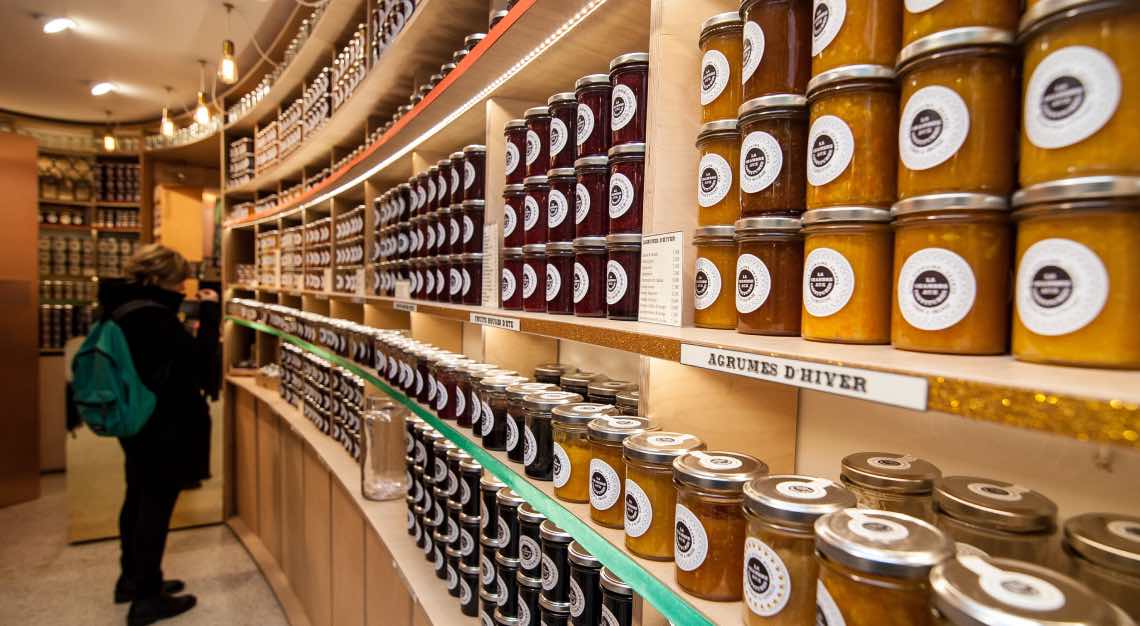 The Best of French Pastry
Where: Paris, France
What will I experience? Nobody makes pastry like the French, so get ready for a three-hour crash course on French gastronomy, history and culinary culture on this walking tour in Paris. You'll get to savour different French-style sweets, ranging from cookies, chocolates and pies to brioches, macarons and éclairs.
Robb tip: Tour operator Gastronomos offers customisations for all its tours, so you have the option of adding a pastry making course or lunch at a dessert restaurant to your itinerary. You can even extend the tour from three hours to two days to cover more regions within Paris.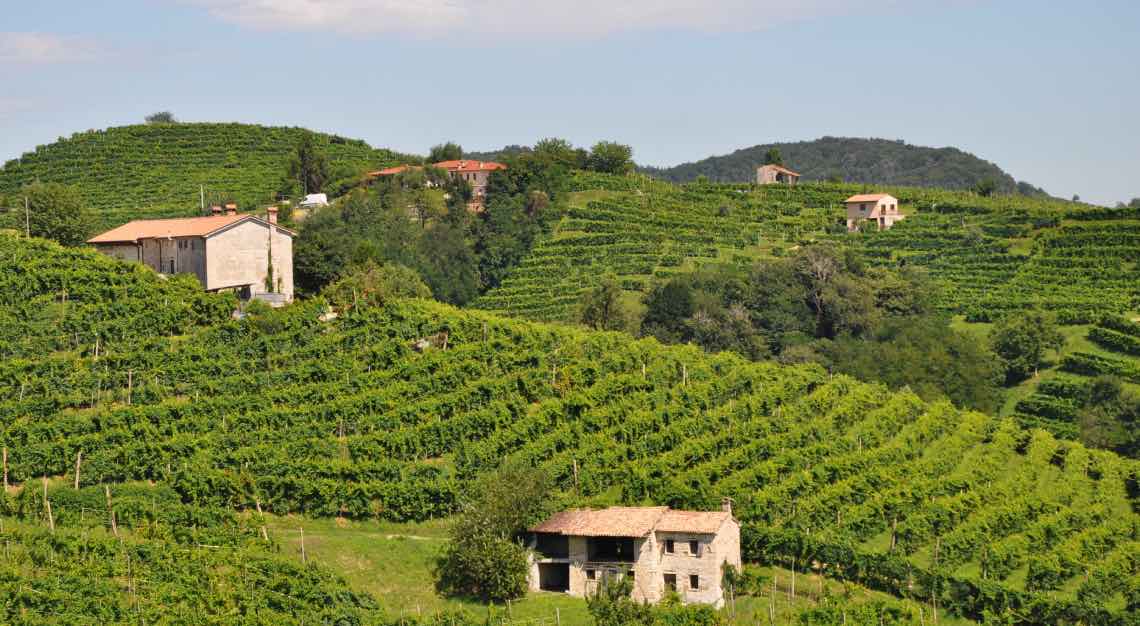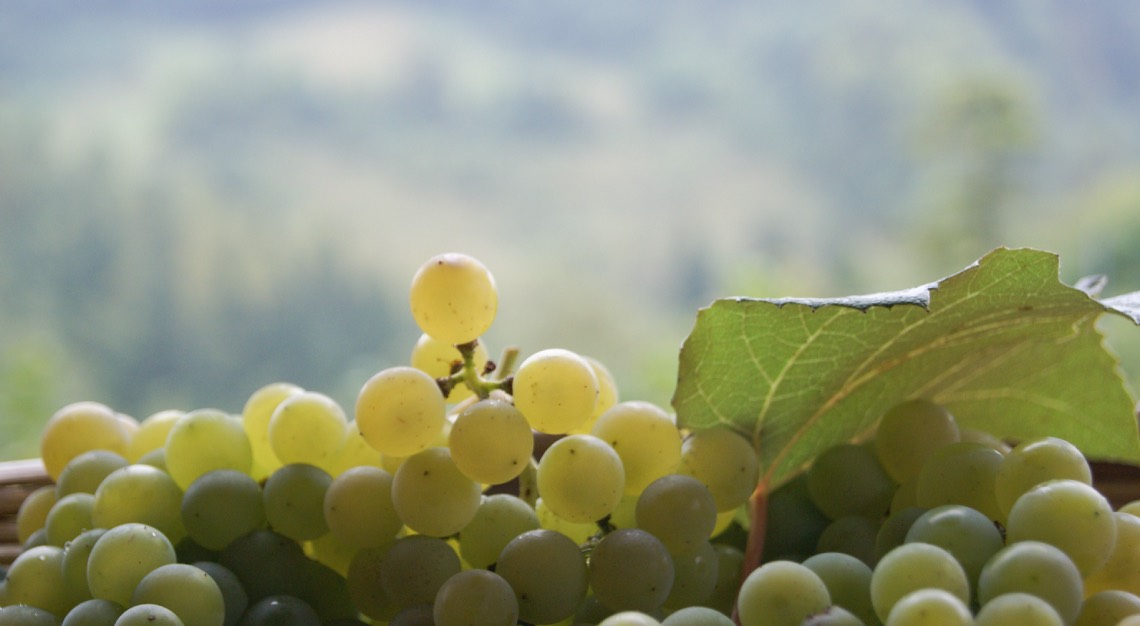 The Prosecco Trail
Where: Veneto, Italy
What will I experience? If you want to learn more about the provenance of the fine Italian bubbly Prosecco, you're in luck. This Prosecco tour is the real McCoy: a four-day, three-night long wine trail through Italy's UNESCO world heritage-listed Prosecco Hills. You will hike past vineyards, cellars and farmhouses, stopping for wine tastings, authentic Italian meals at local restaurants, and farm visits.
This private tour kicks off from Vidor, a town in the Prosecco region of Treviso, and will take you all the way to the town of Vittorio Veneto. Along the way, the tour guide will regale you with tales of local Italian culture and lore.
Robb tip: Besides wine knowledge, the tour also has you covered on the history front. The route happens to meander through old battlefields of World War I, ancient churches, and centuries-old chestnut woods.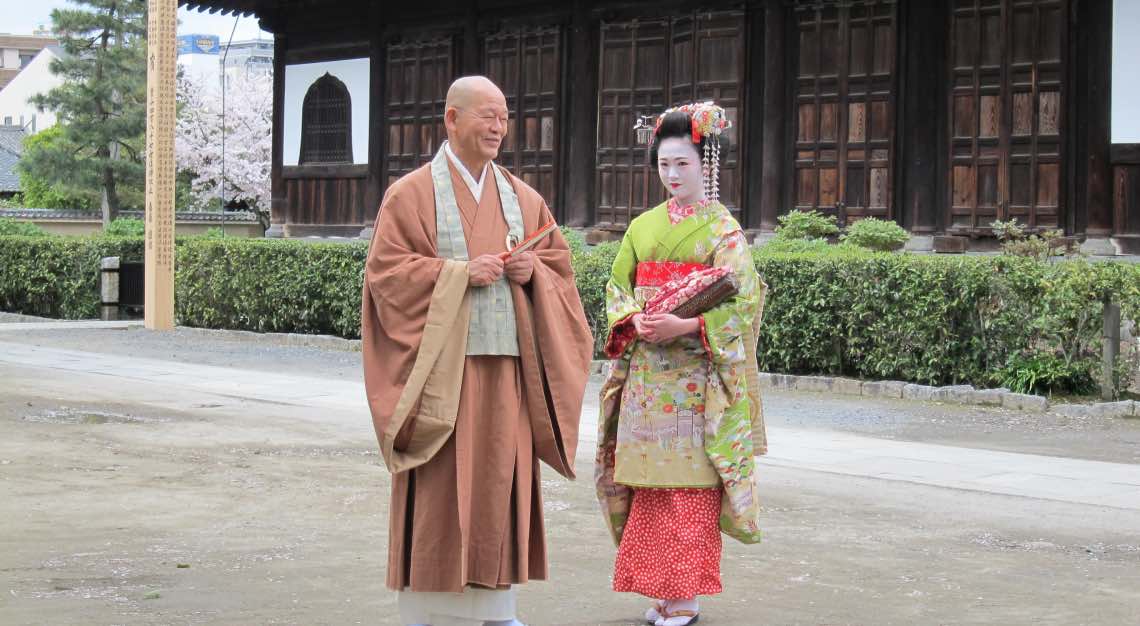 Gion Night Tour: Exploring the Geisha District
Where: Kyoto, Japan
What will I experience? Soak up the lost world of geishas in the historic Gion district at the heart of Kyoto, Japan.
The two-hour walk kicks off at Yasaka shrine from where you'll make your way through Gion Kobu, one of the five independent geisha districts in Kyoto to the oldest Zen temple in the city, Kennin-ji Temple. Learn to spot the difference between a geisha and maiko (apprentice) as you weave through the quaint alleys of Miyagawa-cho.
Robb tip: Get ready to whip out your mobile phones and camera by Tatsumi Bridge–that's where you'll see postcard-perfect willow trees leaning over into the canal next to mini manicured gardens. There'll also be plenty of time to admire the architecture of the 'machiya' or traditional Kyoto townhouse with its narrow facade.
Gion Night Tour: Exploring the Geisha District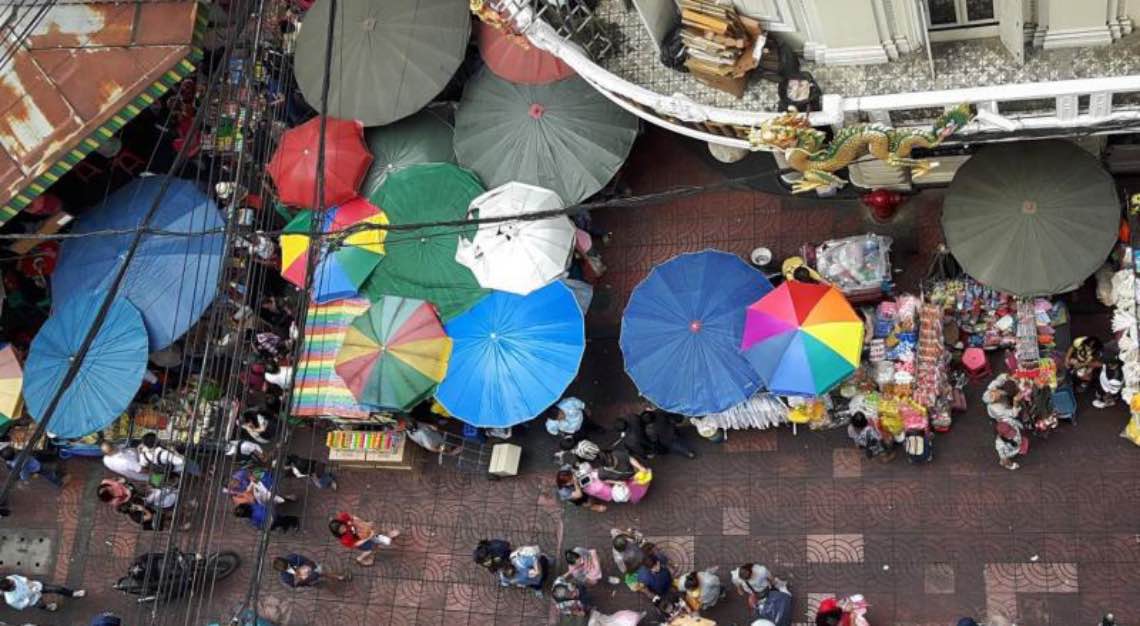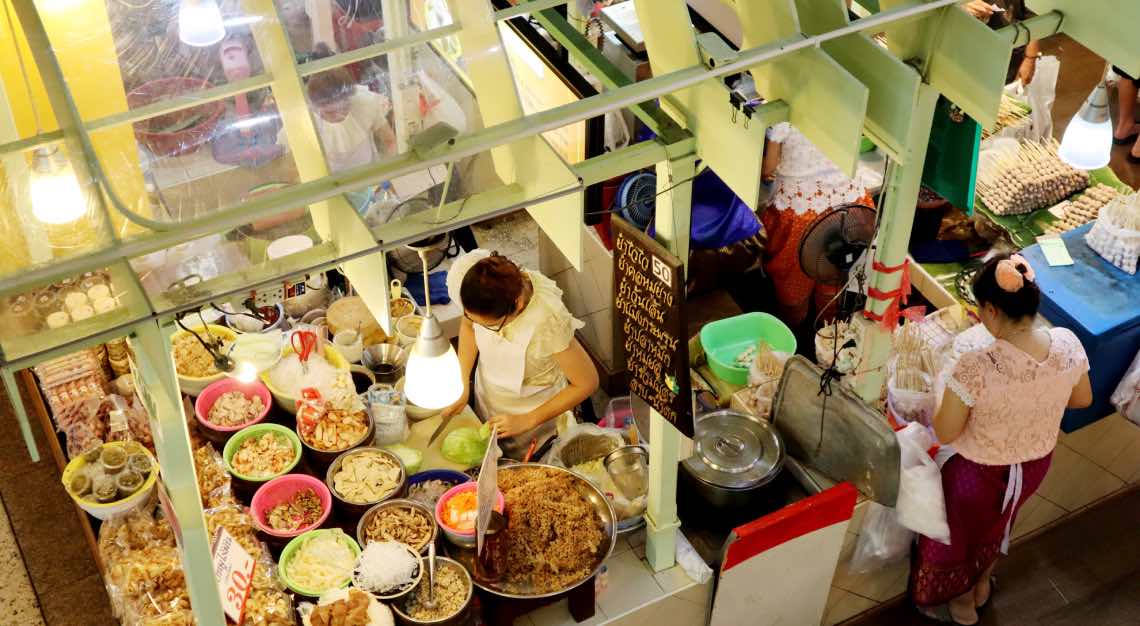 Snacks, Markets, and More
Where: Bangkok, Thailand
What will I experience? Traverse the heart of bustling Bangkok all the way from the Flower Market to historic Chinatown, and experience the best of local life and culture. This three-kilometre walk takes you through seven markets – Ban Mo, The Old Siam, Phahurat, Sampaeng, Khlong Thom, Charoen Chai and Talad Mai – each with its own speciality ranging from snacks, flowers and silks to guns, fashion accessories and fabrics.
Robb tip: The walking tour doubles as a food tour and there'll be various stops for food and snacks. Pick up a couple of traditional Thai sweets at Old Siam, one of Bangkok's oldest shopping malls, or sample the best of Thai street food at Yaowarat where the tour ends.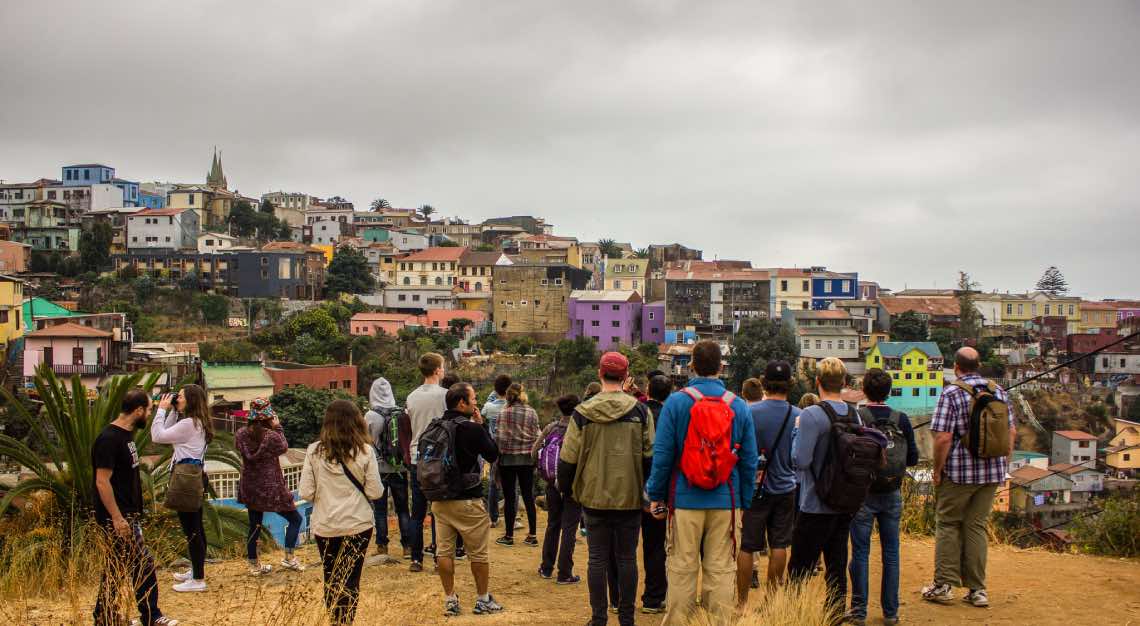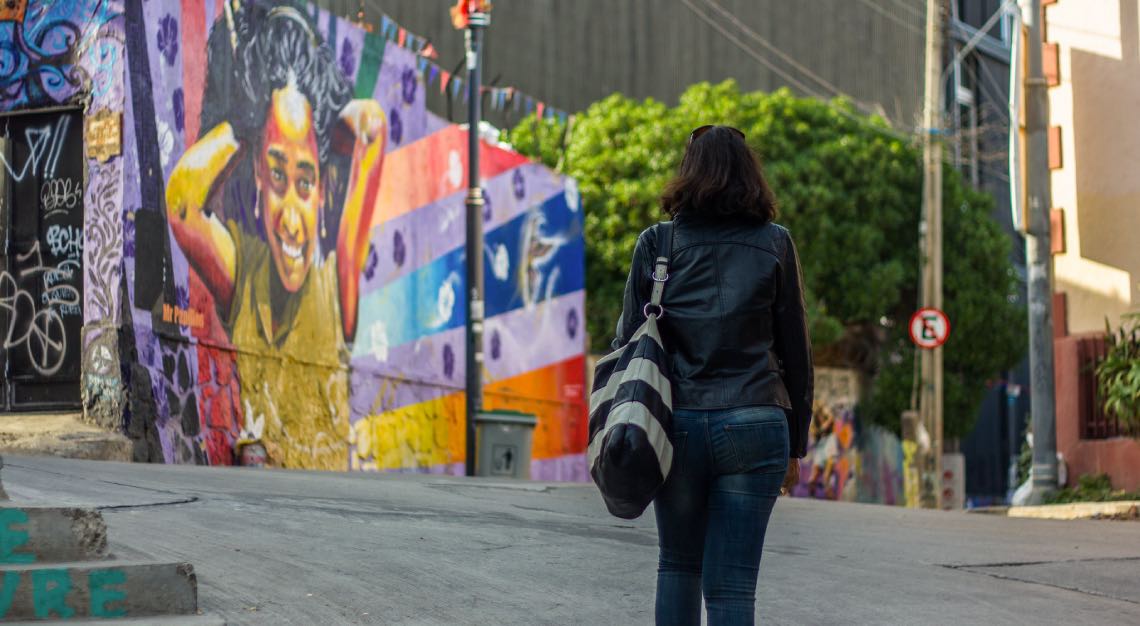 Valparaiso Offbeat Walk
Where: Valparaiso, Chile
What will I experience? Known as Chile's capital of culture, the port city of Valparaiso is famous for its cliffside cobbled pavements and bohemian vibes, as well as being the former home of Nobel prize-winning Chilean poet, Pablo Neruda. Learn where to get delicious local bread, the best dive bar to drink at after sundown, walk through the red light district and poverty-ridden parts of town–this is not a tour that's been cleaned up for tourists.
The streets here are an open-air museum, filled with murals and graffiti, which first flourished in secret as an expression of protest against military dictator Augusto Pinochet in the 1970s. Whilst street art can be found all over Valparaiso, much of it is concentrated in the hilly neighbourhoods of Cerro Concepción, Cerro Alegre and Cerro Bellavista.
Robb tip: Don't forget to visit the quirky La Sebastiana Museum, which was the former residence of Neruda. Named after its architect, Sebastián Collado, this five-storey property built like a toy house lets you have a peek into the life of the famed Chilean poet.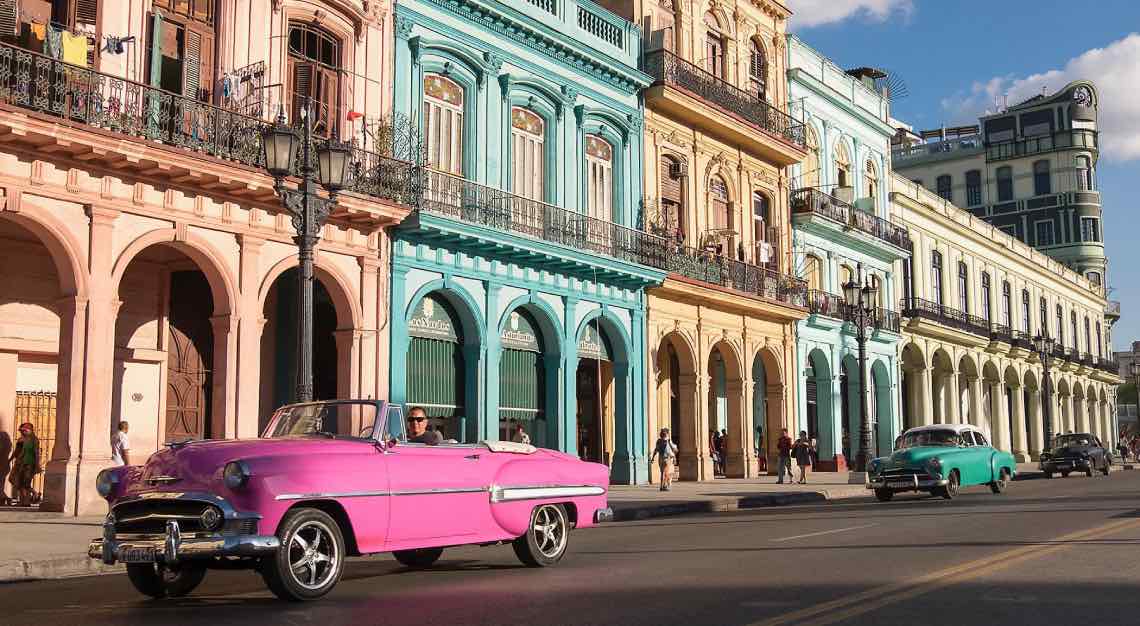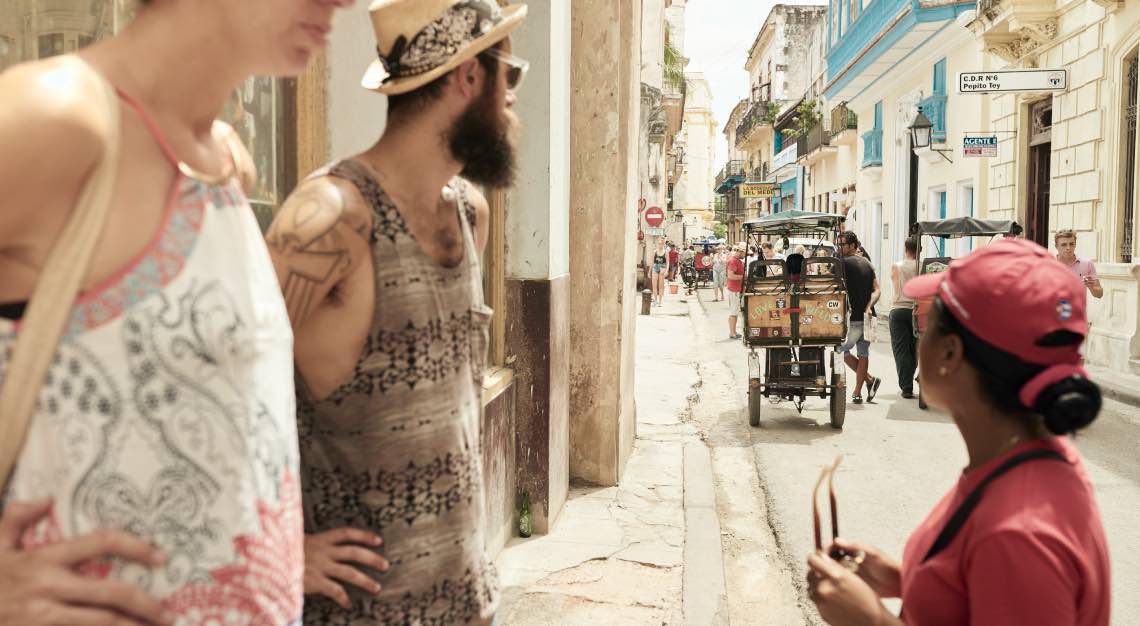 Old Havana Walking Tour
Where: Havana, Cuba
What will I experience? This walking tour of Habana Vieja, or Old Havana, is a sensory feast for lovers of 1950s halcyon days. As you walk the narrow cobblestone streets, you'll get to see why Cuba, which was founded in the early 16th century by Spanish conquistador Pánfilo de Narváez, has one of the most unique architectural styles in the world that combines Moorish, Baroque, Neoclassical and Art Nouveau influences.
This tour will also lead you past some of the most historical sites of the city, including the famous Plaza de Armas, La Bodeguita del Medio, the Capitol, the Original Partagas Cigar Factory, the Museum of the Revolution, amongst others.
Robb tip: There's a reason why Cuba has been nicknamed Ciudad de las Columnas, or the City of Columns: architectural columns can be found all over the 900 historic buildings surrounding the city's five main plazas – Plaza de Armas, Plaza Vieja, Plaza de San Francisco, Plaza del Cristo, and Plaza de la Catedral.
Onsen Gastronomy: Oita & Kumamoto
Where: Kyushu, Japan
What will I experience? This speciality tour by Walk Japan focuses on two quotidian activities, eating and bathing. The Onsen Gastronomy tour in Oita and neighbouring Kumamoto takes you to hot spring mecca, where you'll get to dip in various clear, murky, fizzy and even pungent pools throughout the trip. Besides soaking in therapeutic thermal waters, you will get to enjoy local delicacies with ingredients sourced from the region.
This is still a walking tour, so in between steeping and stuffing yourself you'll hike along a disused railway line to Oguni, explore a geo-park at Bungo-Ono, and visit the historic Taketa and upmarket Yufuin towns, travelling from one onsen to another.
Robb tip: Tattoos are still considered taboo at public onsens, even though perceptions on being inked have somewhat relaxed. You can always ask for private bathing facilities if prying eyes prove to be too intrusive.
Onsen Gastronomy: Oita & Kumamoto
Classic to Ultra-modern: Development of Architecture Walk
Where: Singapore
What will I experience? Have a jaunt around your own neighbourhood and gain new appreciation of what's in front of you. It's easy to overlook the fact that our history actually spans 200 years–and that our little red dot existed long before 1965. With two centuries under our belt, Jane's Singapore Tours describes Singapore's architectural landscape as presenting a feast of styles and heritage.
Experience it first-hand on this tour, which will take you through the civic district to examine the legacy of Singapore's first urban planner, George Coleman. Learn about the work of Regent Alfred John Bidwell, who designed our colonial-era icons, such as Victoria Theatre and Concert Hall. The tour culminates in a walk along Singapore River to admire the shophouses, art deco architecture, and the ultra-modern glass and concrete skyscrapers of the central business district.
Robb tip: There are two options for this tour–a three-hour stroll before lunch, or a two-hour evening walk that will end at a location for pre-dinner drinks.