The new chairman of Community Chest shares insights on the organisation's role in today's philanthropic movement and the Sentosa Golden Jubilee Charity Golf, which will take place on 27 and 28 August 2022
Chew Sutat is a man on a mission. The new chairman of Community Chest has been managing charitable initiatives since 2011, when he was the organising chairman of the SGX Bull Charge. Having worked with Community Chest as a corporate partner for many years, he took on an active role with the fundraising and engagement arm of the National Council of Social Service (NCSS) in 2019 as a committee member, and later, vice chairman, before stepping down as executive vice president at SGX in 2021 to focus on community work. Chew shares with Robb Report his insights on the Community Chest's role in today's philanthropic movement and the social causes that require support.
Why did you continue working with Community Chest after you had stepped away from SGX?
Chew Sutat (CS): Through my experience with SGX Bull Charge and another charity, Caregivers Alliance, I found it meaningful to make a positive impact on people's lives. When I was given the opportunity in the last decade or so, I felt a greater purpose and meaning to life.
What ignited your passion?
CS: I have done different forms of volunteering work but when your career takes off, you get busy. SGX was a good opportunity for me to revive my interest. When you have an individual experience, when you see the power of transformation, and the impact some of the community and charity work have on individuals' lives, it becomes more than just a number; more than just a donation. It goes far beyond that.
That's why the impact of work done by Community Chest for more than 100 social service agencies (SSAs) and over 200 programmes is powerful. It involves a lot of not-so-well-known causes. These are things that are fundamental to keeping our society stable and inclusive, but they are not necessarily the most demanding and exciting things. That's what Community Chest does—the 'day-to-day grind' stuff.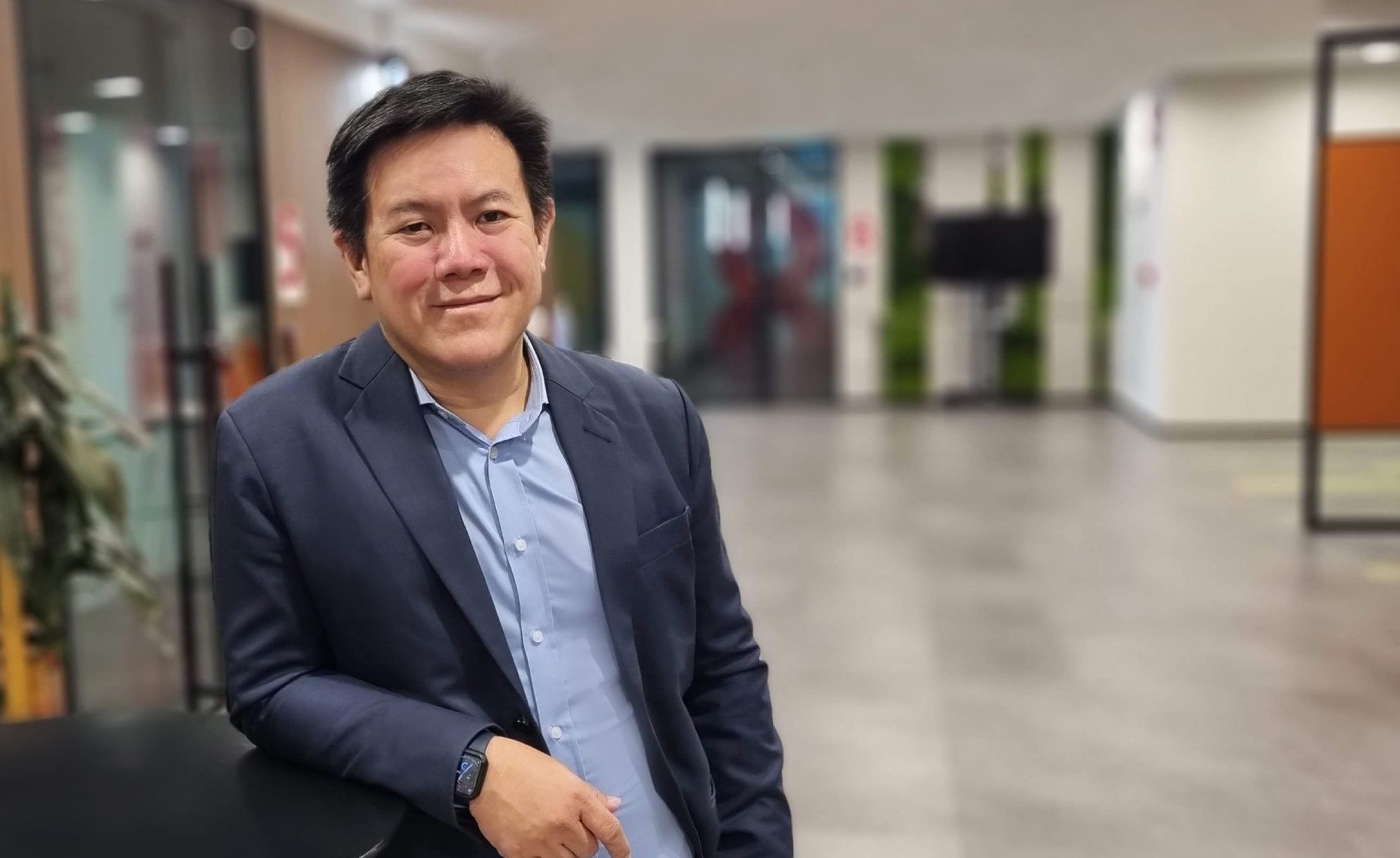 Please explain how Community Chest prioritises its needs.
CS: It's wonderful that in today's world, individuals, foundations and corporations do more than what they did 20 years ago. But when Community Chest was founded, its charter was clear: we have societal needs and societal safety nets that we support. The government has data on the issues that we see in the community. They work with the NCSS then design interventions, so that we can support and uplift the people facing these challenges.
NCSS works with over 500 SSAs to see which are best placed and qualified to implement these programmes. There are key performance indicators, reviews and performance evaluations, so there is accountability to donors. When these critical needs have been identified and programmes designed, Community Chest will fundraise for the general fund and bring private individuals and corporates to support this agenda. These programmes are funded at varying degrees but in some instances, we fund them fully because there is a lack of support in those areas.
In that sense, is Community Chest critical for looking after those who have slipped through the cracks?
CS: When you talk about SOS to Singaporeans, they acknowledge that it is doing important work. Singaporeans are generous, but they're individually donating a lot of money to different thematic things. It's a good thing because many hands make light work and there is no end to causes. But we base our priorities on data; we base it on needs, we base it on objectives and trying to keep society inclusive. By supporting Community Chest, you're supporting some of these fundamental needs.
Some foundations only give to young people; there's nothing wrong with that because that's what they define as their mission and it's good that more parties are focusing on that. But what happens to elderly palliative care? Well, Community Chest has to support it. Quite often, the not-so-well-known causes that don't have 'the profile' are often the ones that are most important in keeping our social fabric together. Support the causes that you know and find personally meaningful, but don't forget to leave a portion for where it can be channelled to where there might be overlooked needs.
We have a lot of corporates that operate out of Singapore but the money goes back to their own countries because the (numerical) impact is bigger. They're not wrong from a humanitarian point of view. By all means, please do that, but 10 to 20 per cent of your charity work should be where your local community is—this is where your workers and their families come from. If there are people in your local community who are not uplifted, you will have other challenges downstream. It's important to reinforce the message.
What is Community Chest's biggest challenge?
CS: It is to try to create a bigger social consciousness around how Singaporeans can make giving a part of their living. Philanthropy is all of us being able to individually do our part here and there. Every year we need to raise S$50 million to S$70 million and one of the things that we hope for is to imbue giving into a way of life.
Here's a good example of that: under Community Chest's Share Programme, more than 250,000 Singaporeans donate a small portion from their monthly pay cheque and it goes to the general Community Chest fund. It generates about S$15 million of our fundraising requirements of S$50 million to S$70 million. It is a form of sustainable giving, but out of two million Singaporeans working, we only have more than 250,000 Singaporeans who are doing it today. We hope more people can subscribe to that because every little bit helps.
So what other programmes has Community Chest introduced?
CS: We introduced a couple of programmes last year to promote sustainable giving as a convention. One is called Change for Charity, where we encourage businesses to build giving into their business models. This goes into the general fund, or the non-thematic ones that are necessary to keep the lights on. You can shop online and round up your purchase by 30 cents to give a little bit more, or for instance, CGS-CIMB, a broker, allows clients to donate via its platform under Change for Charity. The company and the government match the donation, so it's a three-for-one impact.
Speaking of activities, what is the Golden Jubilee Charity Golf Event (27 and 28 August 2022) about?
CS: Sentosa Development Corporation is celebrating their 50th anniversary, and they're kind enough to let us use the Sentosa Golf Club to hold a fundraiser. Having organised golf charities before, I would describe this as almost the mother of all golf charities because you're playing four sessions over two days over the weekend. It is both an event and an activity that we hope to draw attention from a wider audience instead of just avid golfers.
Any parting words for our readers?
CS: Do more and don't forget your local community. Don't forget the call of what's important and think about giving as a part of living.
The Sentosa Golden Jubilee Charity Golf will take place on 27 and 28 August 2022 at Sentosa Golf Club's iconic course, The Serapong. 100 per cent of the proceeds will go towards agencies supported by President's Challenge and Community Chest. Visit go.gov.sg/sgjcg-2022 for more details