THE ARMOIRE: HIS AND HER WARDROBES


Intimate spaces to prepare yourself for the day ahead

Orchid chandelier and table lamp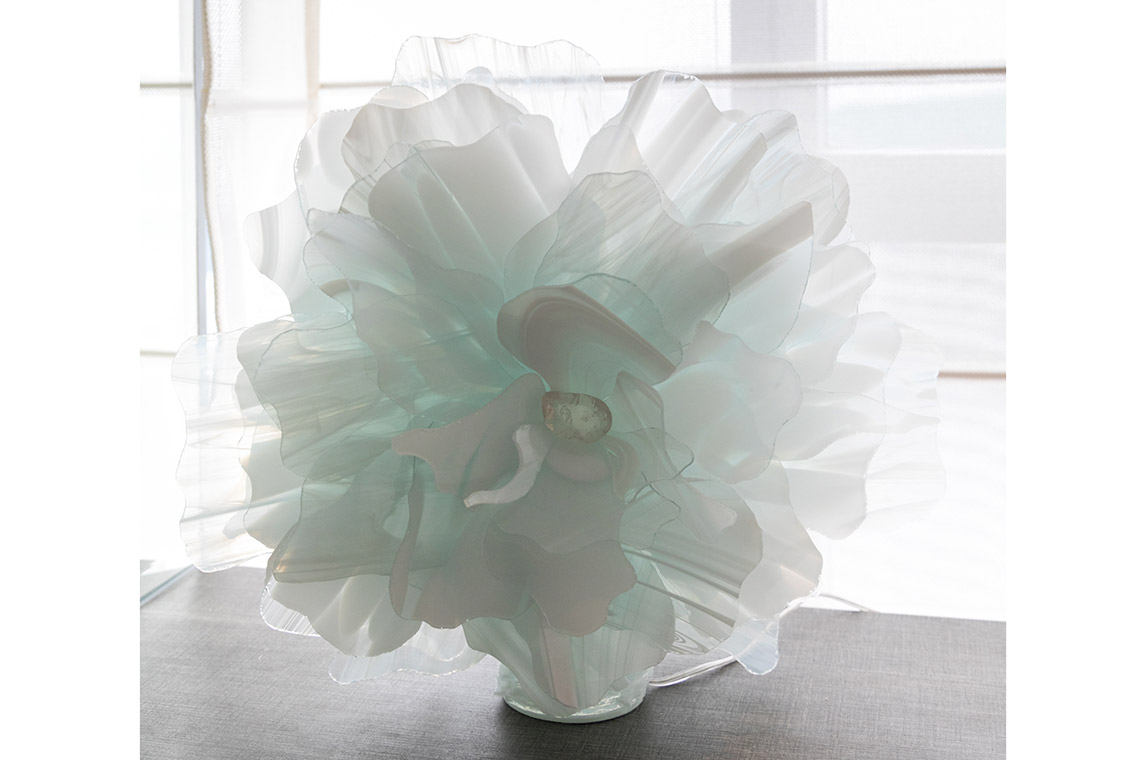 Parisian glass artist Nathalie Ziegler flew to Singapore specially
to personally install her creation – an intricately crafted flower
glass chandelier – in the Penthouse. A master in the age-old craft
of glass-blowing, Ziegler has carved out stunning glass lighting
designs that have been exhibited at numerous art museums and
galleries in France, Los Angeles, London and Bangkok, amongst
numerous others. Ziegler adds an exquisite touch to all her artworks
by adopting intricate silvering techniques, a process which coats
her creations with a lustrous layer of reflective substance. Nature
is often her source of inspiration.
The flower table lamp, which will find a home on the dresser, is
also delicately mouth-blown and hand-cut by Ziegler herself. She
weaves in chromatic elements of copper and silver to the art piece,
achieving a captivating, lustrous facade that adds aplomb to any
living space.

Womenswear and accessories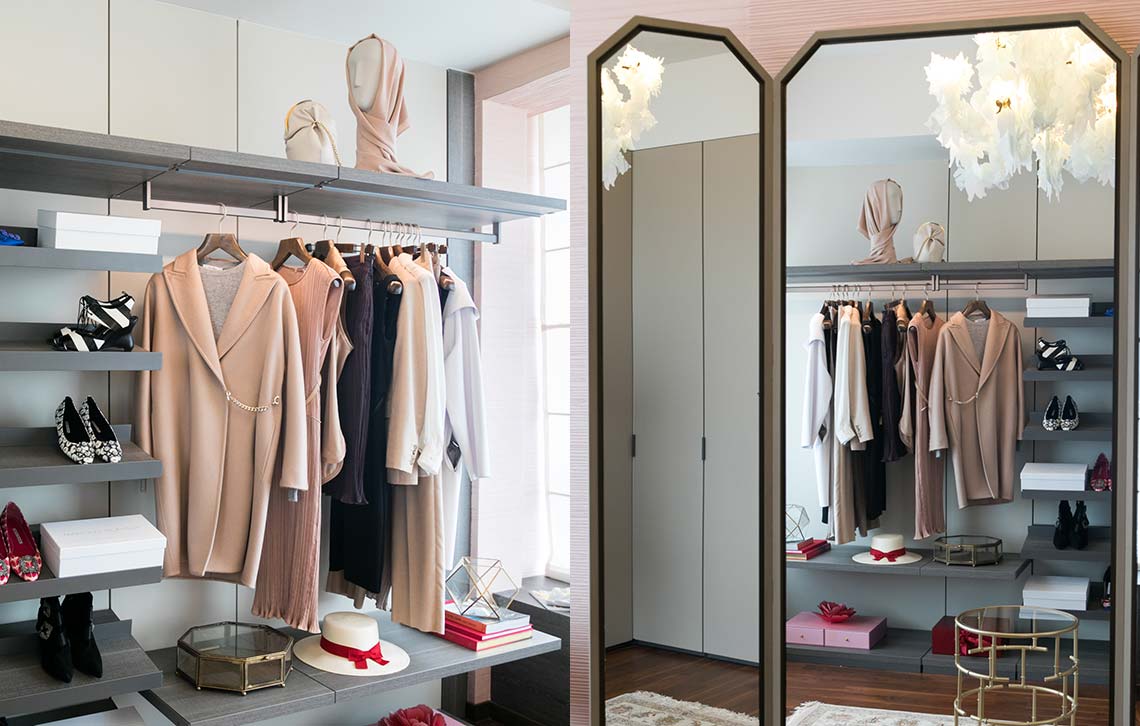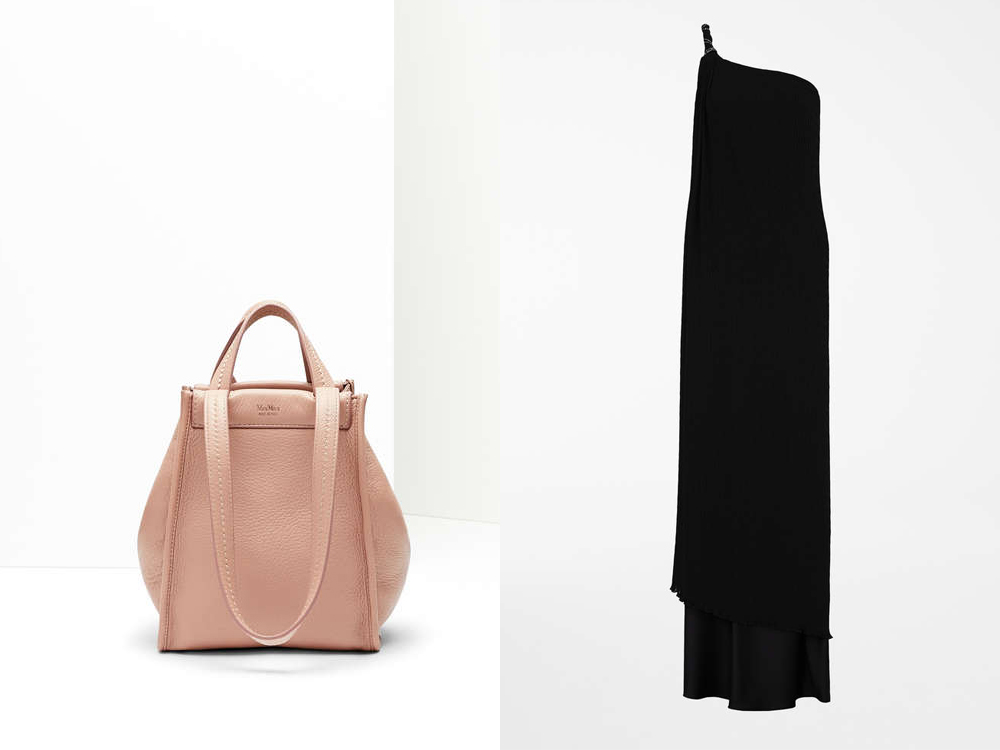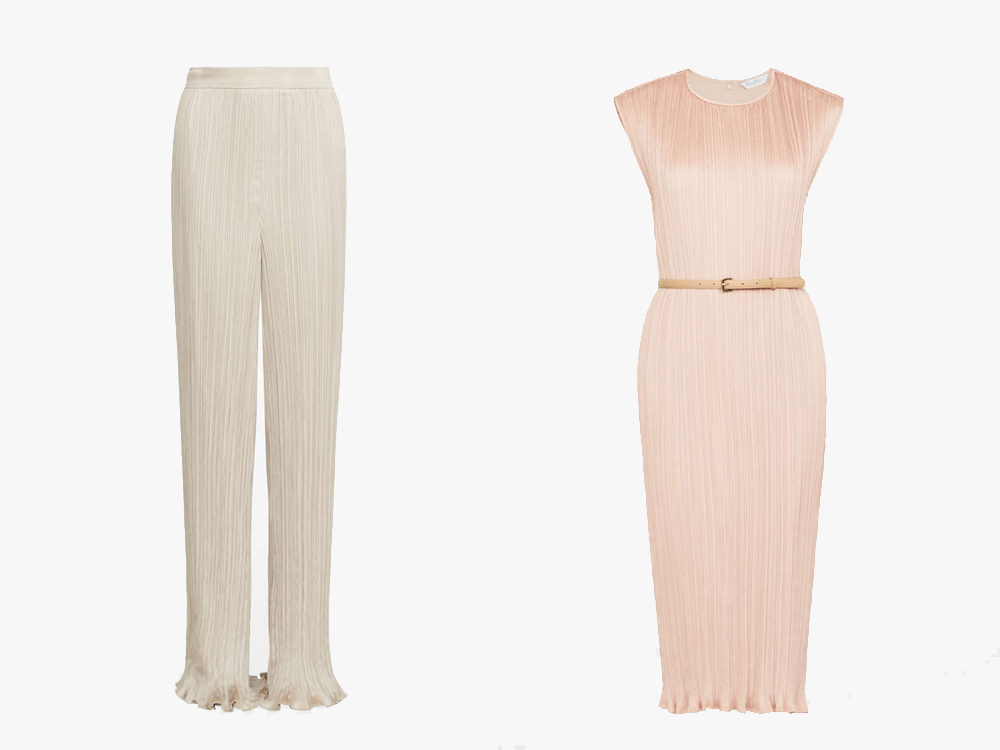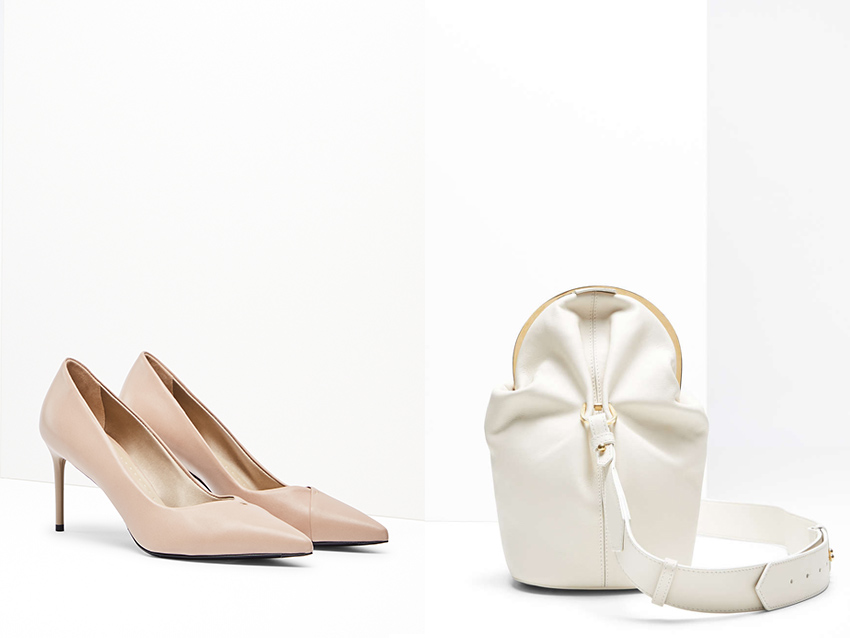 Max Mara Resort 2019 draws inspiration from a selection of
contributing artists from Collezione Maramotti, a factory turned
gallery situated in Reggio Emilia, Italy. The women's collection is
bathed in warm, earthy colours, ranging from ecru and zinc white to
iron grey and jute. More than just bare, neutral-coloured pieces,
Resort 2019 also sees a range of playful design elements such as
patchworks, twists, knots and plaits.
For those visiting the penthouse, look out for the QR codes on Max
Mara's products. Scanning a code takes you to Inspify, a platform
that allows you to 'reserve' that particular piece and make a
viewing appointment at the brand's retail store.

Vanity Mirror and Stay Accent chair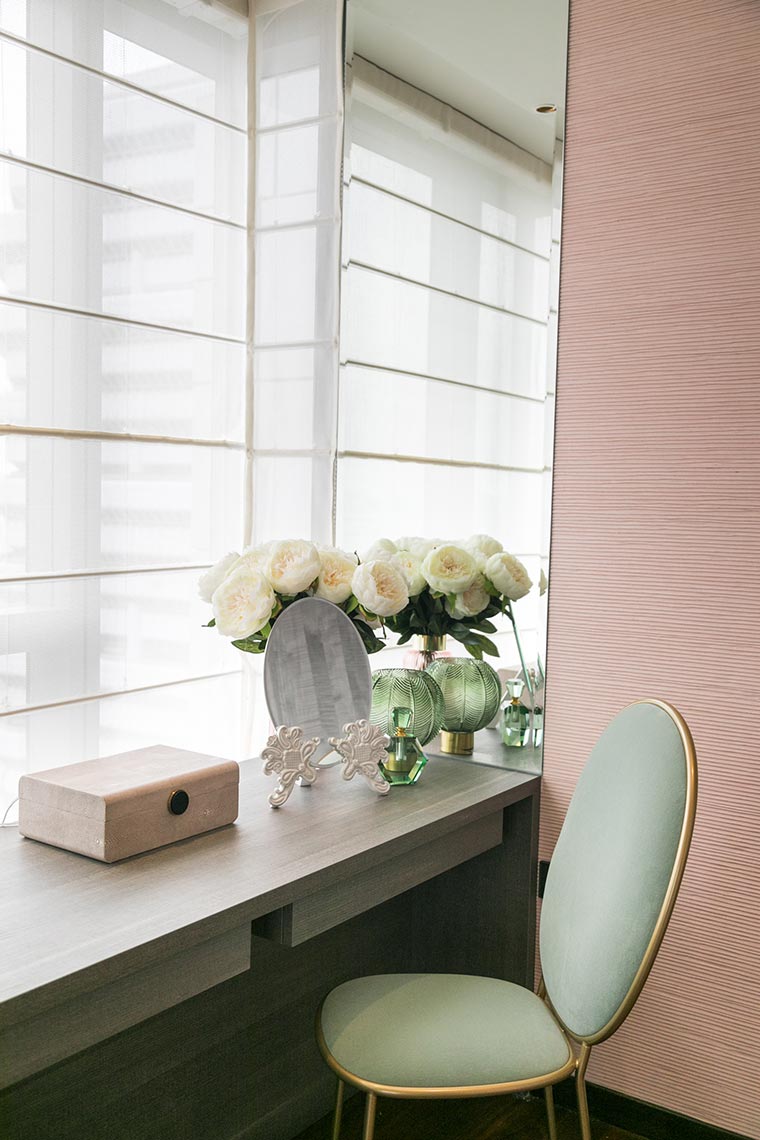 One can count on Lladro's diverse portfolio of porcelain sculptures
to spruce up a bare living space. And a glamorous addition to any
dressing table is the Vanity Mirror, which is handmade in Valencia
by Lladro's team of skilled artisans. Standing at 41cm tall and 29cm
wide, the European-style, frameless mirror sits on a white lacquered
wood base with elements of matte white porcelain.

Store: Lladro
---
These Stay chairs by Sé Collections exude timeless 1920s charm,
adding the perfect touch of luxury to both his and her wardrobes.
The legs and frames of these chairs are crafted from gold powder
coated stainless steel, and elegantly finished with a snazzy velvet
upholstery.

STORE:
Affluency
---

Orsinia, Canata and Hangisi shoes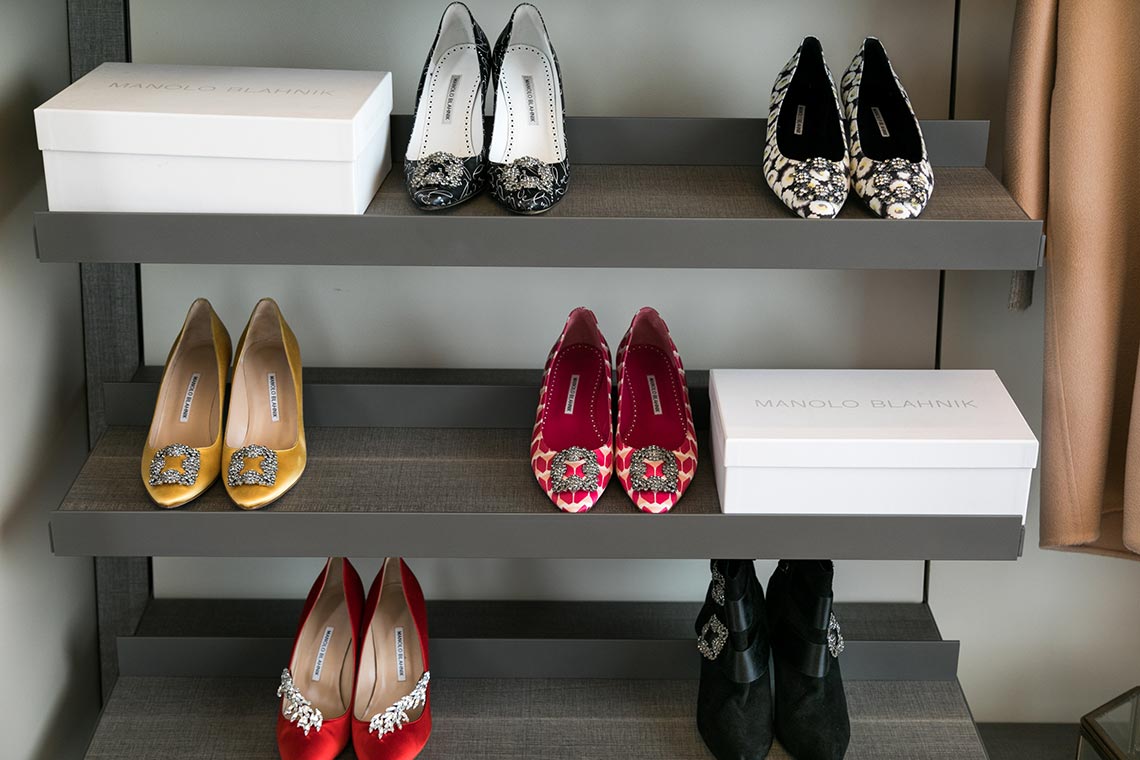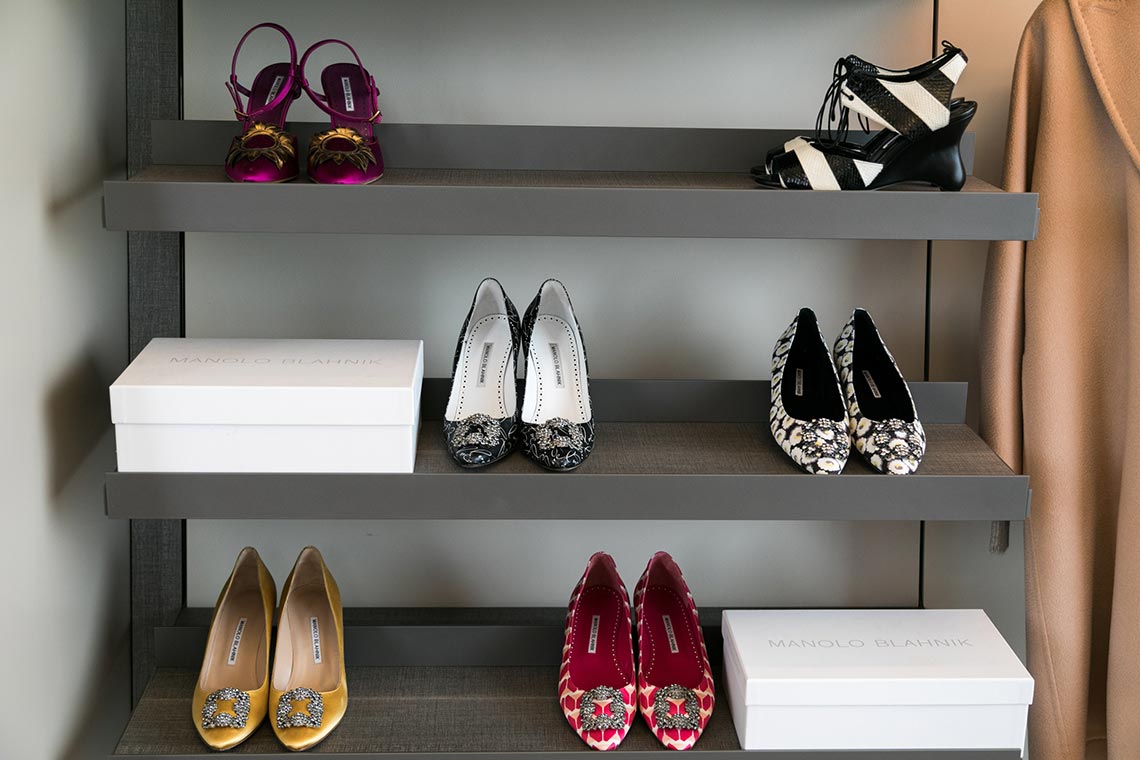 No wardrobe is complete without statement shoes, in particular,
Manolo Blahnik's red hot pieces, including Orsinia, Canata and the
Hangisi flat.
The first is an ode to the late Italian fashion icon Anna Piaggi, a
style writer who worked for such publications as Arianna, Vanity and
Vogue Italia. The Orsiania is a tribute to her peerless, striking
aesthetic with blue hair and dramatic make-up.
The Canata mainly draws design cues from Italian architecture —
specifically the interiors of the famous Villa Necchi Campiglio.
This pair of royal purple heels elegantly finished with yellow
floral motifs is Blahnik's modern reinterpretation of the villa's
lozenge stucco ceilings, walnut parquetry and heavy sliding doors.
These iconic crystal buckle Hangisi flats feature floral motifs that
draw inspiration from two Spanish films, 'La Flor de mi Secreto' and
'Volver'. These films are lauded for portraying Dalí-esque
surrealism, 19th-century melodrama, pictorial realism, and classic
Hollywood noir. Each buckle, gloriously bejewelled with 144
high-quality crystals, is handmade in Italy by skilled craftsmen.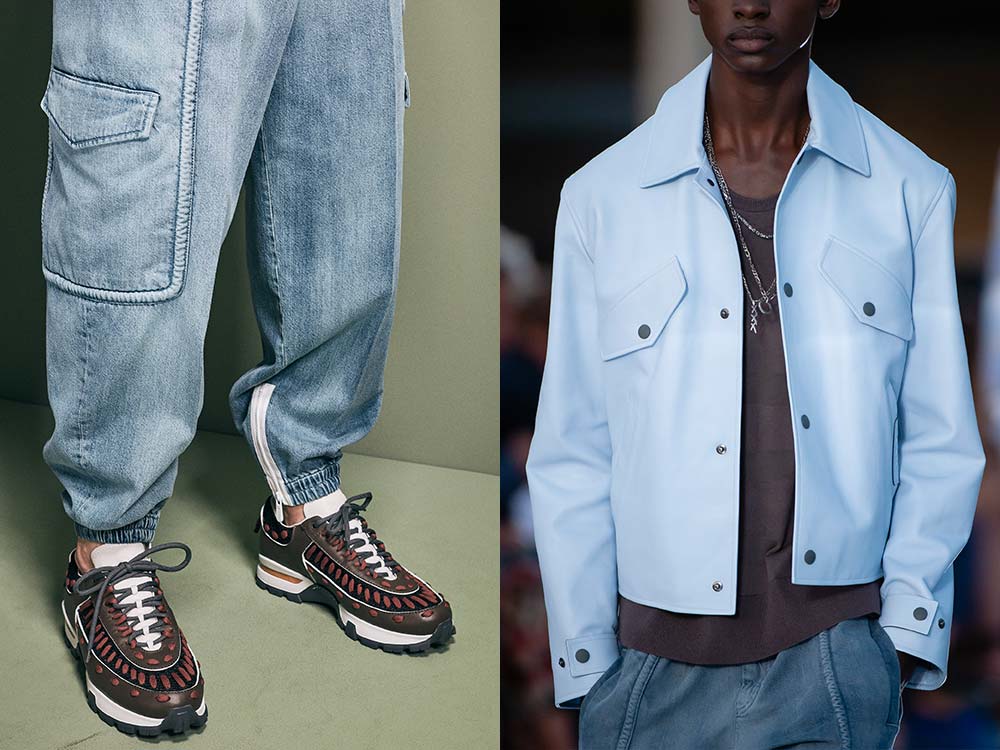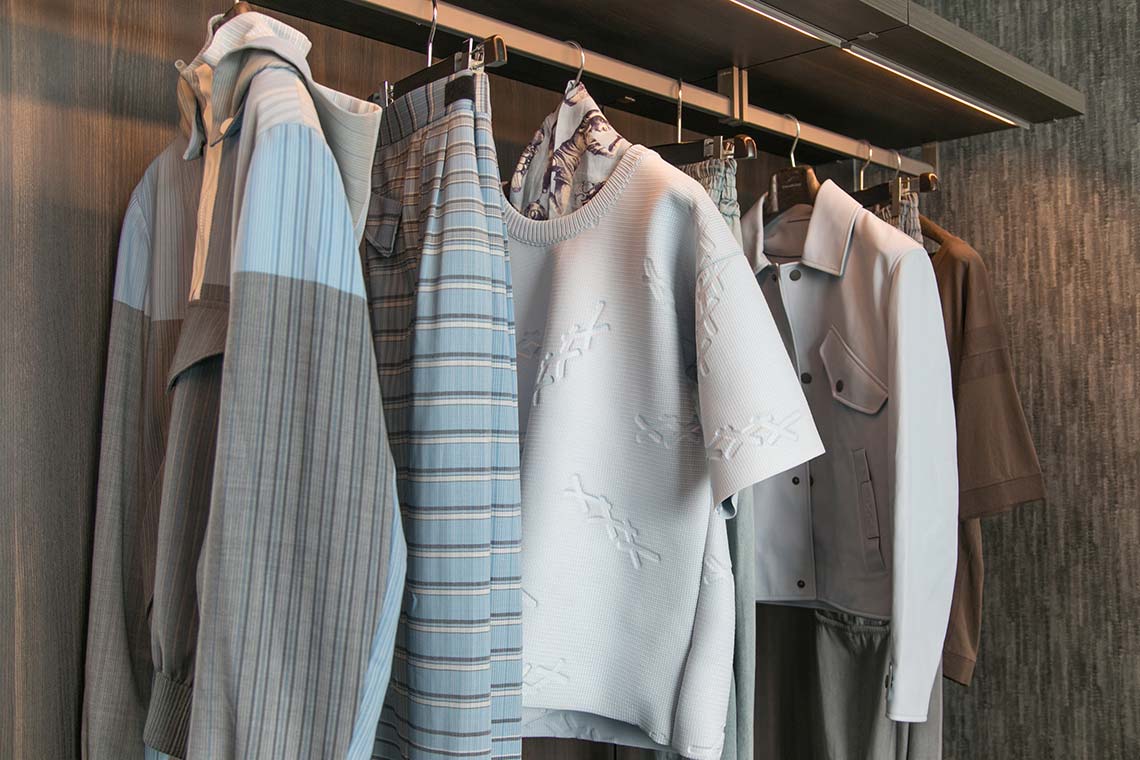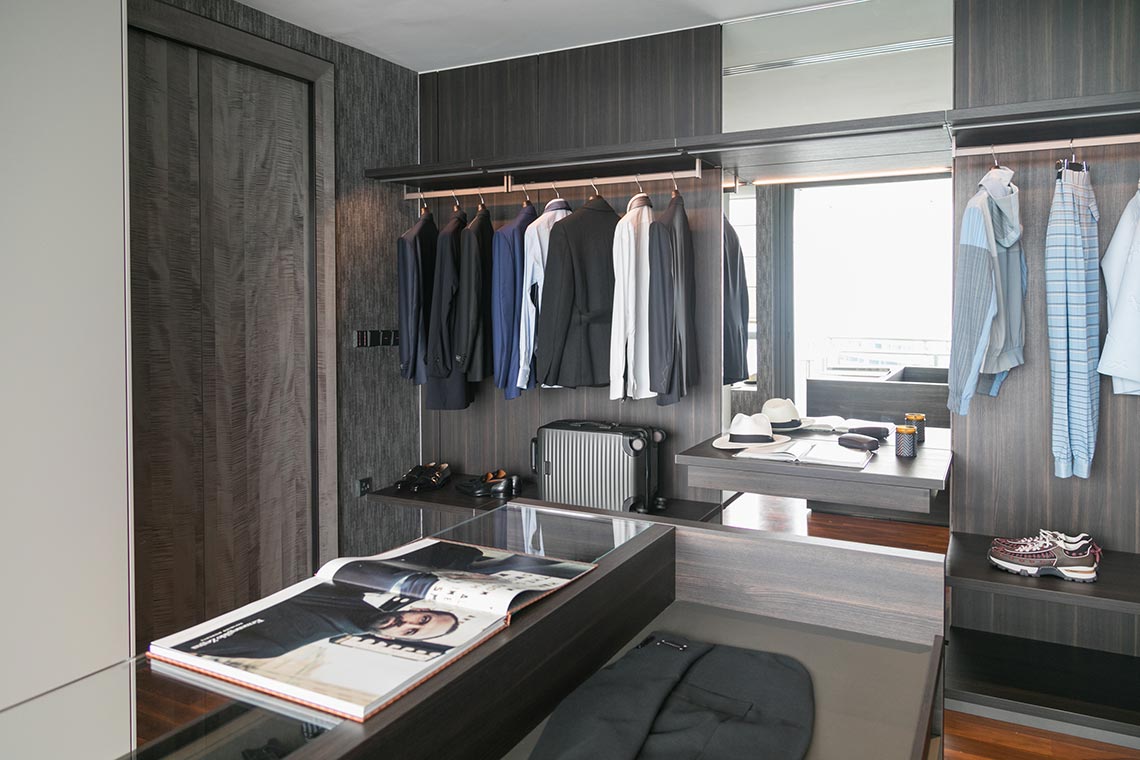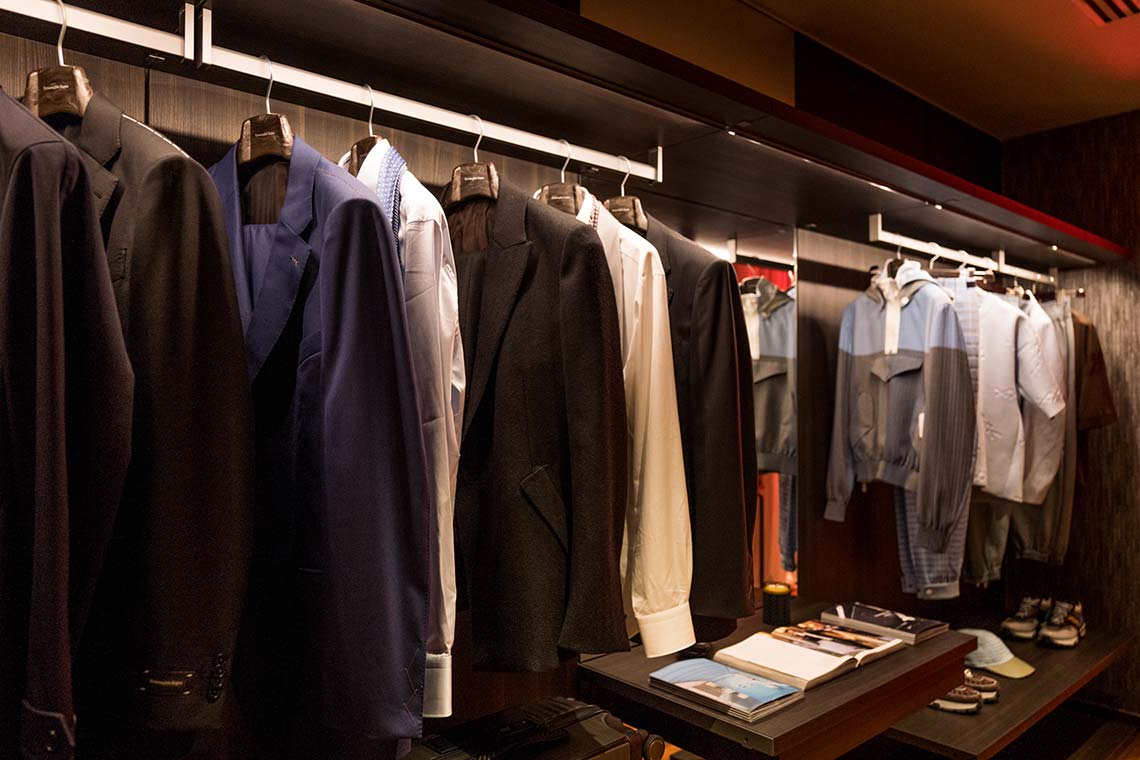 Menswear and accessories

You'll find three distinct fashion looks bathed in soft hues of blue in the
men's closet. The pieces, which made their debuts at the Ermenegildo
Zegna Summer '19 runway show, include an over-the-head bomber suit,
EZC Corrado
and
EZC Cesare
sneakers, an oversized crewneck T-shirt sporting repeated XXX motifs, cargo
jogging pants with elements of denim, a leather jacket and a knitted vest in
foremast taupe glazed cotton.


First seen on the runway at the Ermenegildo Zegna Couture Winter 2017
show, the
Tiziano
sneakers combine minimalism with contemporary design motifs that take the
form of painted edges, the brand's signature hand-stitched triple stitch
logo and stylish couture detailing.


Ermenegildo Zegna's
Packaway Suit
will also come in handy for the jet setters. The pack includes business
travel staples such as a wool sweater and suit, a silk tie, Buffalo leather
shoes along with a pair of cotton and silk sweatpants that are wrinkle
resistant.

Ermenegildo Zegna's Gift Collection adds a playful touch of luxury to a
living space. Here, you'll find a ping-pong set, sunglasses case, cigarette
box case and a dice game, all bearing the signature XXX Pelle Tessuta motif.
For those at the penthouse, look out for the QR codes on Ermenegildo Zegna's
products. Scanning a code takes you to Inspify, a platform that allows you
to 'reserve' that particular piece and make a viewing appointment at the
brand's retail store.